The young married couple Ines (33) and Mario (32) Zović from Zenica have been together for four years, married for the last three. Their love was capped off by the birth of their daughter Nora.
They fell in love during an election campaign
Mario's family is from Doboj, about eighty kilometers from Zenica. Ines, originally from Goražde, grew up in Zenica, where she lived with her mother until she met her husband. They met in September 2016, in a not-so-common way, during the local election campaign.
"We had two mutual friends who were on the list as candidates in the 2016 local elections, and I was doing a campaign for them and that's how we met. We officially started dating sometime towards the end of the campaign. We went to a romantic concert together. We actually went to a pre-election rally," says Mario with a laugh.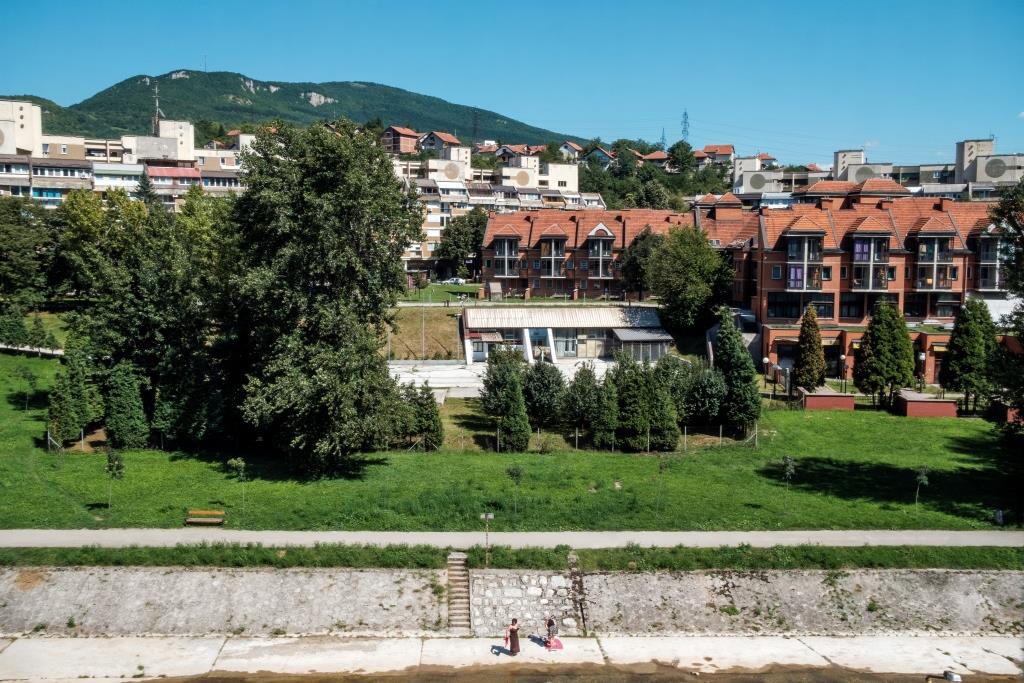 Ines recalls how they actually met a year earlier, but at the time they were not, according to her, interested in each other.
Mario says that their friendliness to other people what attracted them to one another. "That's what's the real thing. We wanted something real in that phase of our lives," says Ines.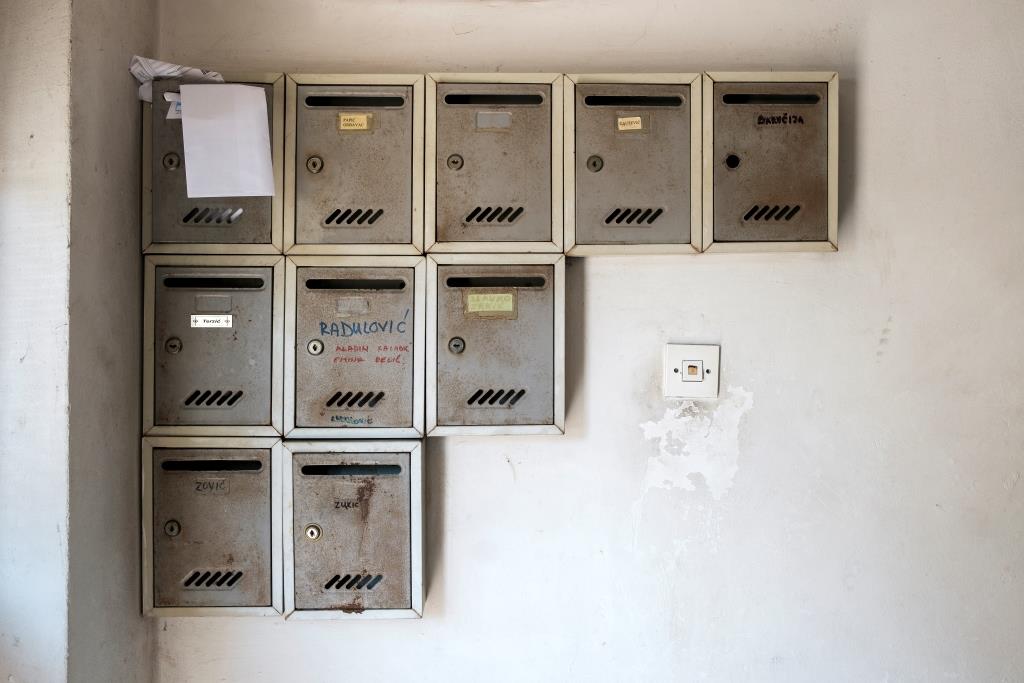 Mixed marriages were all around them
Ethnic and religious differences never mattered to Ines and Mario – to them or to their families.
Ines comes from a Muslim family. She has two brothers who are also in mixed marriages, so everything that happened between Mario and her was seen as completely normal.
"The rest of the family is exclusively Bosniak. How they feel about this, believe me I don't know. But since forever I wanted to celebrate Christmas. I always told my mom, 'and why don't I celebrate Christmas?' Once she said to me, 'now you can celebrate Eid and Christmas as well,'" Ines explains.
She also says that it was probably easier for them because their friends, especially Mario's, are also in mixed marriages.
"We hang out with people from such marriages and when the people around you are like that, then it's nothing out of the ordinary," Mario explains.
Their families have always been supportive
They know that they are a statistical minority in Bosnia and Herzegovina. Mixed marriages since the end of the war are only between four and five percent of all marriages. They were, as they say, lucky that their family and friends viewed their relationship, and later marriage, benevolently, and were happy to be surrounded by friends from all ethnic groups.
They also know that mixed relationships often break down because of peer pressure, imposed social norms, or family opposition.
"Because the lack of acceptance by family and society has a great impact. These are things that are very hard to escape from. You can ignore some members of your family, but the people around you, especially the friends you are close to, you can't escape," says Mario.
They don't talk seriously about mixed marriages, says Ines. They mostly joke about it, especially  with friends who have similar lives and world views.
"Once, when we were leaving for Doboj, I raised a question on this topic because I had not yet met Mario's parents. I asked, 'How will your parents react to me? I'm going to Doboj, to Republika Srpska, a village there.' He just laughed. I asked the same question to his dad and he got angry because there was no need for me to ask such a question. No one has ever said anything to us or called us out for being in a mixed marriage," says Ines.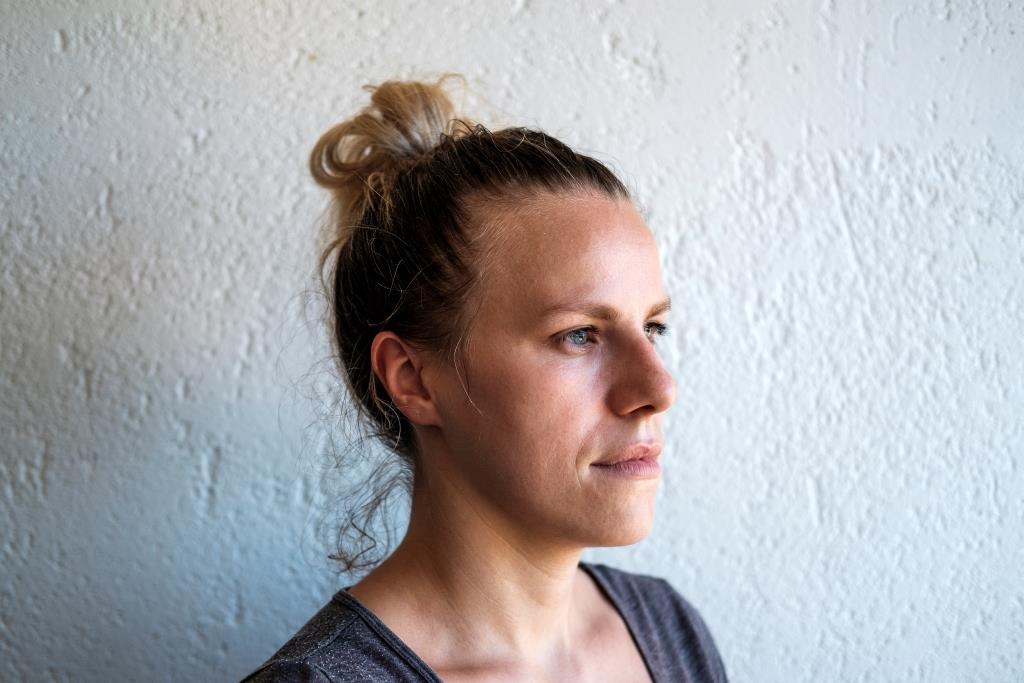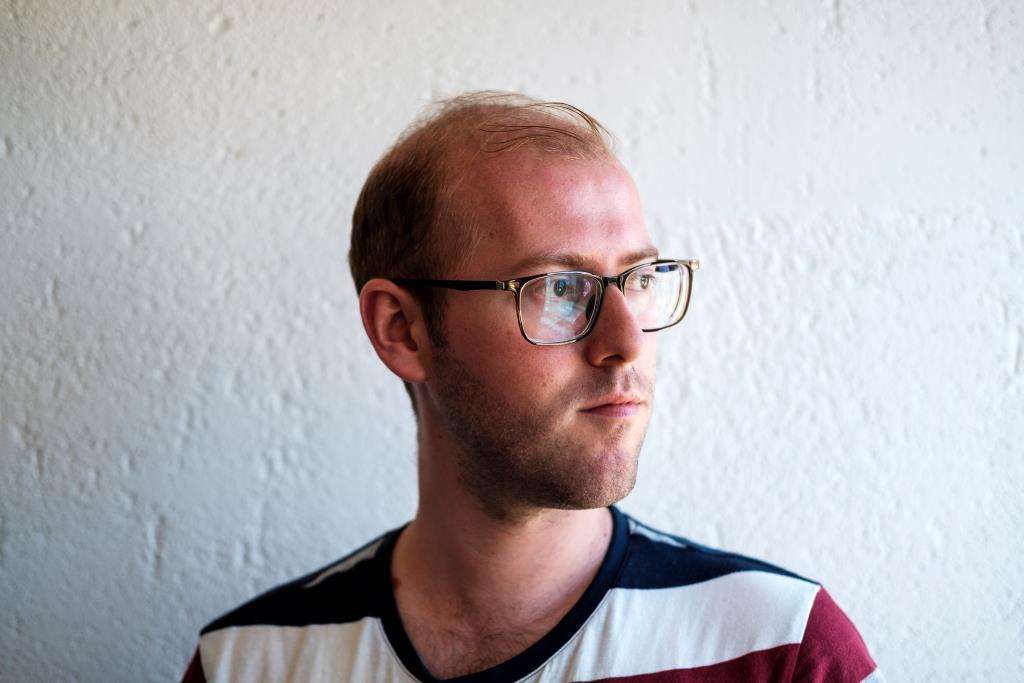 Living in a healthy relationship
It didn't take them long to start living together.
"I would spend one night with my mom and then one night with him, one night with my mom and so on. Then I got tired of all of that and after a few months we started living together," explains Ines.
When describing her life partner, Ines says that Mario is a great storyteller and "sometimes naively good."
"He is one of a few men, other than my brother, who really respects women and who will do everything from housework and everything, which is a rarity these days. Usually a man raises his legs for a woman to vacuum. I'll raise my legs first, so he vacuums. He is a real gem. But he is a big talker, sometimes you can get tired of that," says Ines.
Mario can sum up his feelings for Ines in one sentence: "She is a loveable person," he says with a smile.
"I have never met a person who meets people so effortlessly. People turn to her out of the blue just to start a conversation with her and the conversation goes on like they have known each other for a hundred years. I often tell her that she gets better things in life because she is so loveable," adds Mario.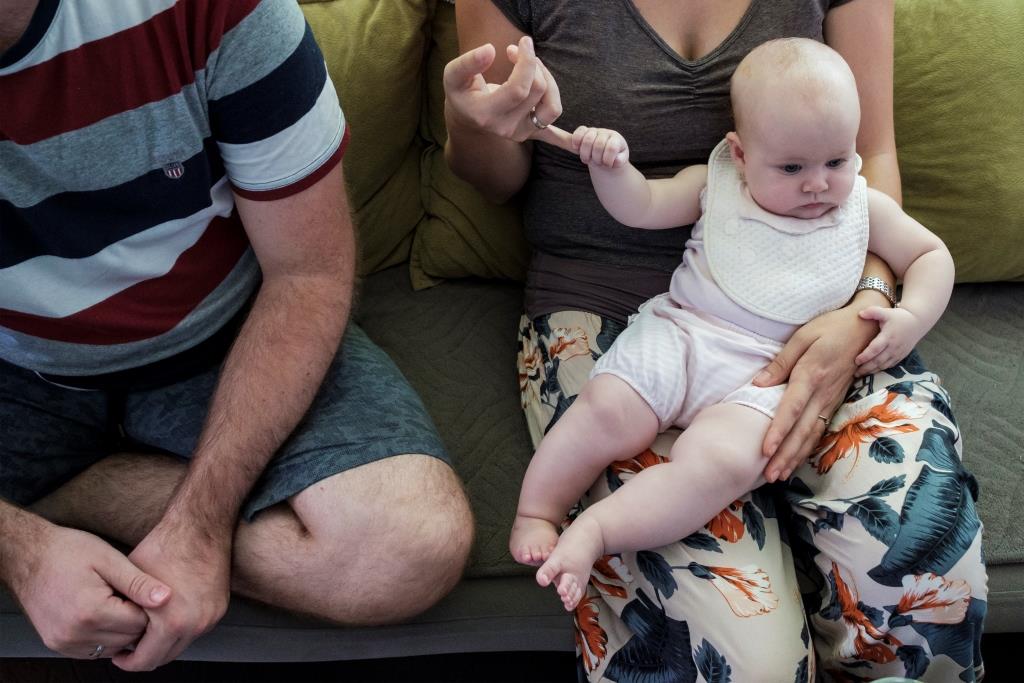 Now all their days spent together are dedicated to their daughter Nora. They were, as they say, so lucky that Mario has worked from home during the pandemic. He is now able to help with household chores and childcare.
"I now do the majority of chores. I often cook and prepare food, but during this period, I was significantly more dedicated to it, so that she could dedicate herself more to the child," he says.
They shared household chores even before Nora was born, says Ines, who adds that neither of them feel burdened, as they easily agree on everything.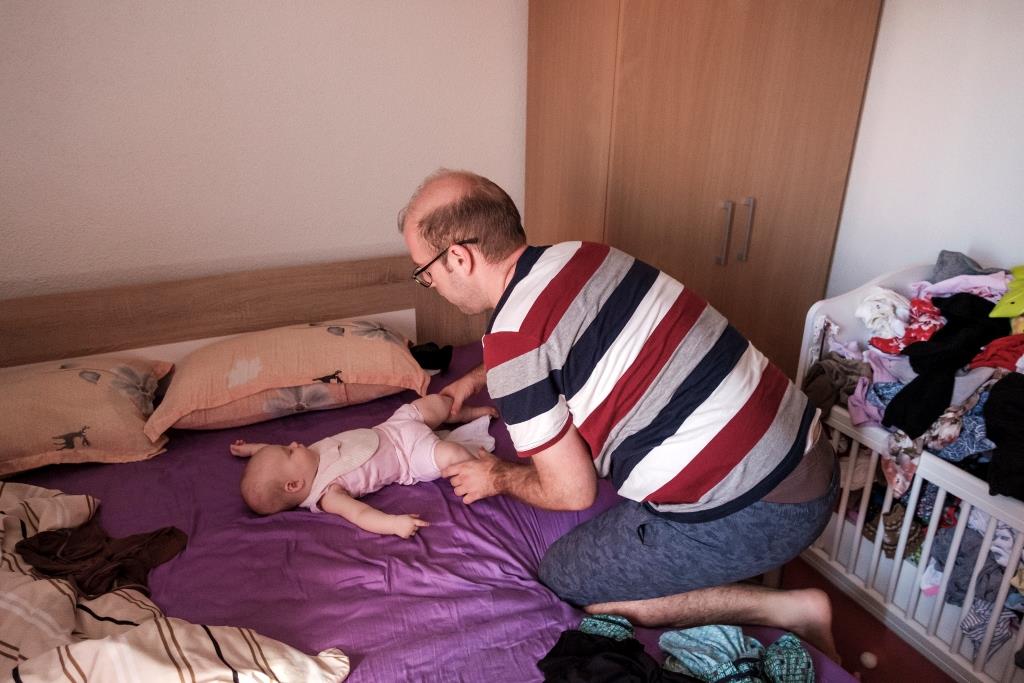 Their coexistence does not suit the government
They believe that few people in Bosnian society promote positive examples of mutual love and tolerance. Nor do religious communities help much.
"We have an interreligious council in Zenica that is functioning well. It's made of younger people and it's not a bad thing, it's still actually a council of a group of people…but nothing special comes out of it. The five of them sit down and say everything is ok. But the fact is that our society doesn't work very hard to accept such relationships," says Mario.
He adds that society as a whole is not working hard enough on this because no one is "motivated by governing structures to which any coexistence and development is absolutely not suitable."
Their holiday happiness is always shared
They celebrate all religious holidays together. On Eid, they traditionally go to Ines' mother's house, and on Christmas, if Ines can leave work, they go to Doboj to Mario's parents. All holidays are now shared, says Ines.
"When it's Catholic Christmas, because his father is Catholic and his sister is in Zenica, relatives come to us. We gather a few more people around us to celebrate. We really love and enjoy it. We stick to it because we really enjoy it," says Ines.
In December, the whole apartment is decorated, and they both love it. They take photos and post them on social media. Friends started to notice that they bought decorative Christmas ornaments wherever they traveled, so now they often bring an ornament as a gift.
"It all started with Paris because we were on our honeymoon there. There we bought the first ornament and said we would buy Christmas decorations in every country we visit. It's a great opportunity and a memory of where you've been. We also have an advent calendar, so we put in chocolates. Then we have stockings…now the baby will have all those gifts," says Ines.
Mario remembers the holidays during the war.
"It was 1993 and Saint Nicholas was to come bring something as gifts, so we cleaned our boots. My friend Kenan and my father's godparents' children were there and so was everyone from the building that were all the same age. We were waiting, there is no electricity or anything and suddenly something starts pounding on the roof. We don't know what it is. When we got up in the morning, our boots were full; some nonsense was there, like oranges, cans, apples… My father's godparents, my father, and Kenan's father, had climbed on the roof to walk on there so we would think that the real Saint Nicholas was coming," Mario recalls.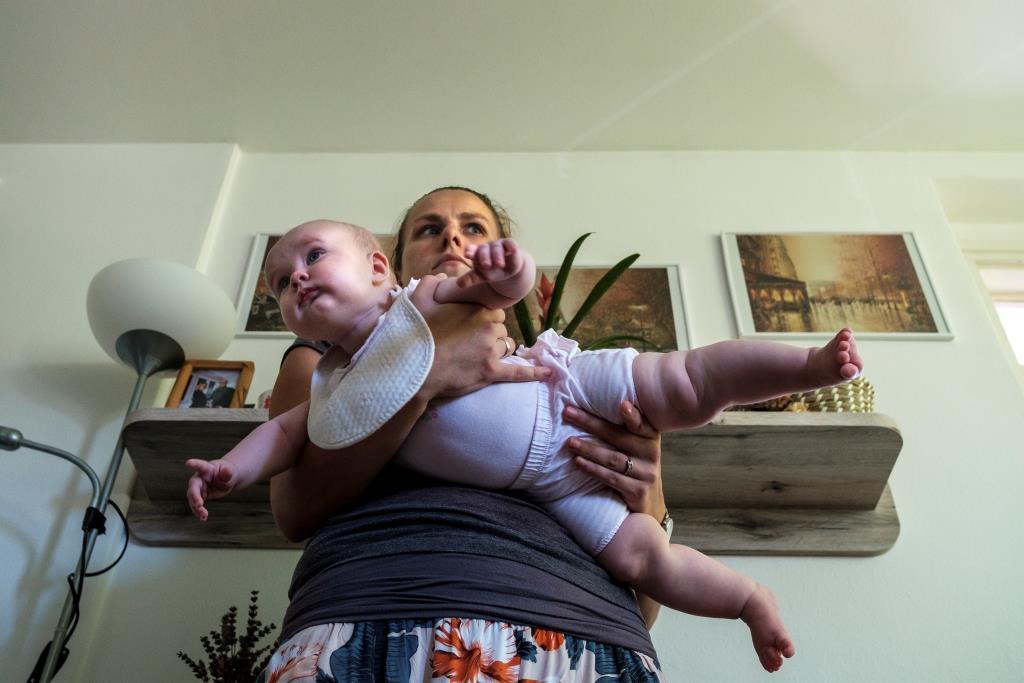 Changing demographics reduce the chance for more mixed marriages
The secret of their marriage, they say, is the many hours spent in conversation, working towards agreement.
"If two people agree, everything is easier. The first mistake a partner makes is secretly looking for a copy of himself in his partner. That is impossible…that relationship would not last longer than a day, because they would collide. That is the first mistake, it cannot be done at all. You can't even be with someone completely different than you, then it's a problem because you collide in every field on every topic," explains Mario.
He also has a mathematical explanation for the question of why the number of mixed relationships and marriages has decreased since the beginning of the 1990s.
"I think the biggest difference is that you need to look at demographics and the possibility of mixed marriages. Take Zenica, which has a population of 100,000, where before the war over 20% of Croats lived, and now some 2% live. To that you add a dose of nationalism and fear of a different person or society, and that percentage drops even more. As a result, you get a desperately low percentage of mixed marriages," he says.
In smaller communities, he adds, the situation is much worse. The fact that young people are still leaving Bosnia and Herzegovina makes it even tougher.
"Such a demographic picture affects education and ethics. Our parents and the Yugoslav generation raised us in a way that we do not feel that we can make a difference in a post-war and broken system, and that people who are different are never to be accepted," adds Ines.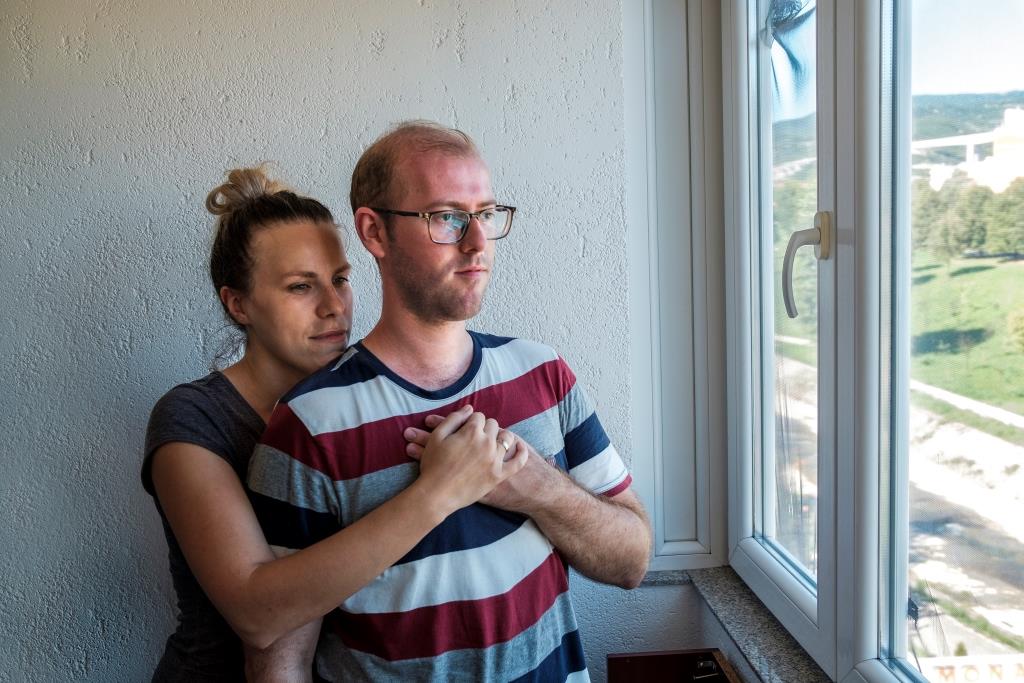 Society must rise from the shackles of inequality
They are aware that, in addition to the heavy burden of the war, the situation is also affected by the post-war period.
"It is a terrible fact that a quarter of a century has passed. That's 25 years. People didn't move from that one point. We have the silent expulsion of people, in the sense that you are a member of one community that does not have equal rights with everyone else. You have them on paper, but otherwise you do not have them, you do not have equal opportunities. The only way for people to rise above that is for people to understand that there are more important things in life, that the quality of your life and what society offers you is more important than what your name is or where you go to pray to God, "says Mario.
Being honest, loving animals and the environment, but loving yourself first, are values that Ines says are important. Mario agrees that it is worth fighting for your ideals.
"I am a man who sticks to this idea, because I think freely, and this is worth fighting for. No matter what a man actually wants and how much society has condemned him, he must go for it. I think that society and people must rise above our current state," he says.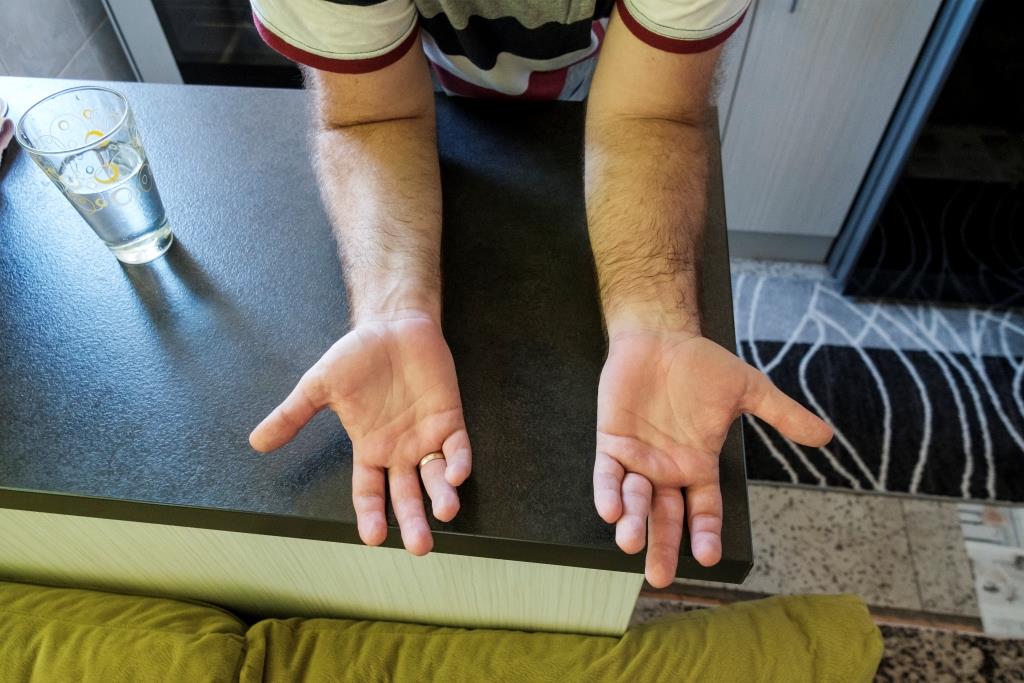 Your happiness belongs only to you
Young people who are in mixed relationships know that love is worth fighting for.
"Leave everything aside, if necessary, even your parents. It is your life and you live it. Neither the parent, nor the neighbor, nor anyone will be with that person. Only you. We should systematically support young couples," says Ines.
"Life is so fast," says Mario, "and there is no time in it to think about trivial things like what the village, the neighbor, or society will say."
"Make the most of life. If you imagine it with your partner, no matter who he or she is and what is his or her religion, sexual orientation, or anything else, if this is a person who suits you, if you see that person with you, if that is what you want, other people are irrelevant. You don't like some people, some people don't like you, you just get up and go where you feel better. Then you will be happy, fulfilled, and satisfied with your life and you will start your own family and make new friends. Just don't care what other people think," he concludes.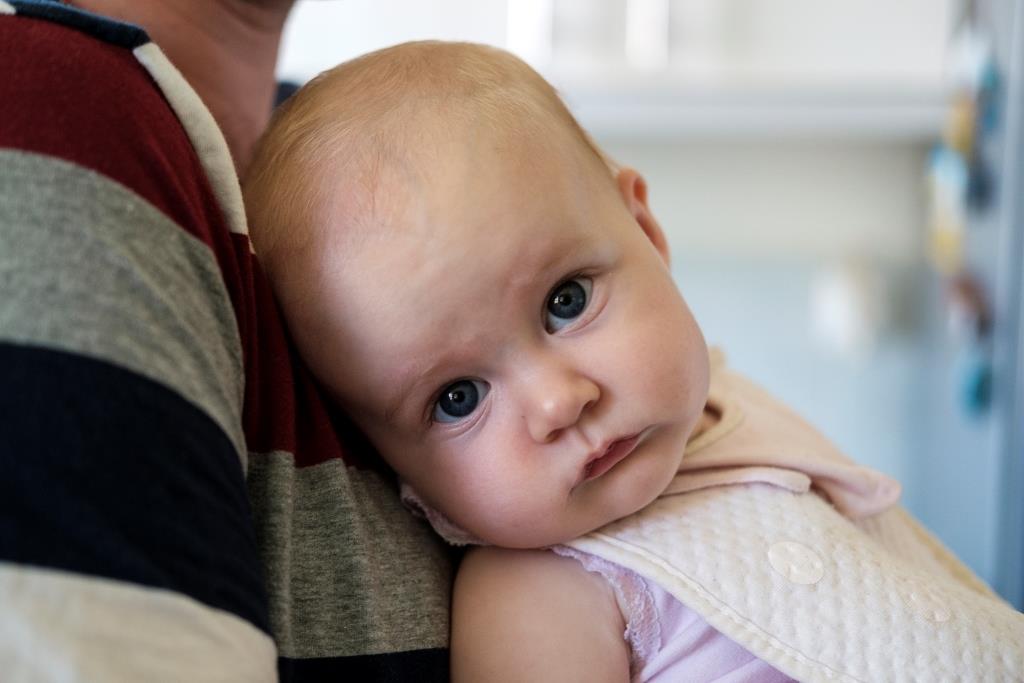 Text editing: Balkan Diskurs team; Photography: Mitar Simikić; Photo Editor: Dr. Paul Lowe. 
This story is part of the "Love Tales" project implemented by the Post-Conflict Research Center (PCRC) with a group of Balkan Diskurs youth correspondents. The project is implemented with financial support from the VII Academy, the BOLD program of the US Embassy in BiH, and PCRC's core grants, with the aim of challenging the common narrative that real connections between Bosnia's different ethnic groups are unattainable by documenting stories of successful interethnic relationships across the country.