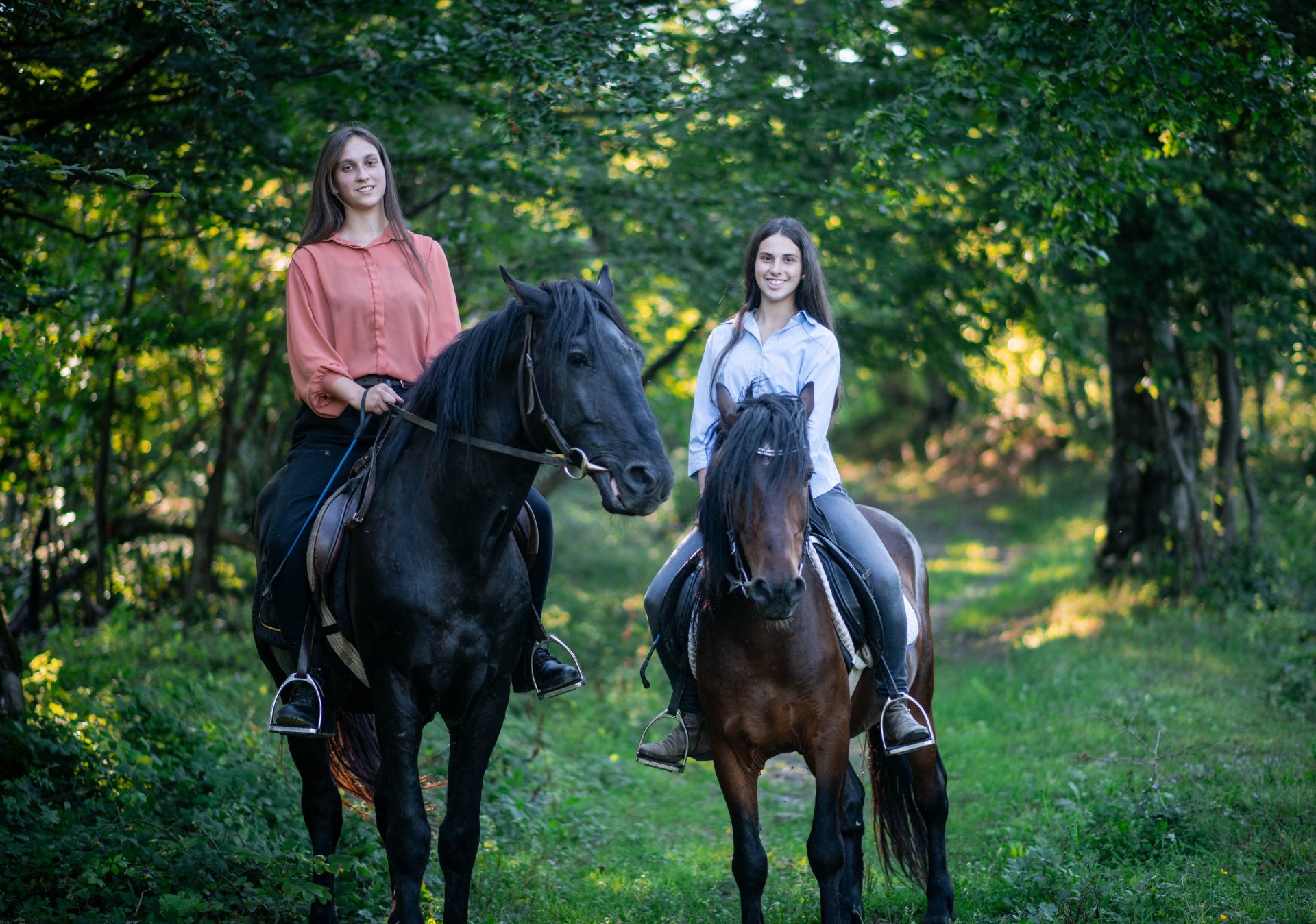 Sisters Ćamka, Kadira, Fatima and Đeneta Bektić from the village of Jasenova became famous because of a photo of them galloping on horses through the snow-covered forests of Srebrenica. They say that they do not remember whether they first learned to walk or to ride.
Photography: Ahmedin Đozić
Their parents returned to Srebrenica in 1999 with the two oldest sisters, Ćamka and Kadira. The younger Fatima and Đeneta were born in the village of Jasenova, where they took their first steps.
"Horses played an important role in our upbringing. As we were learning about ourselves and getting to know the world, we were actually learning about horses. We like to say we don't remember if we walked or learned to ride first. Our childhood is full of memories with horses.  they have always been a part of our home. So love for them was inevitable," says Đeneta.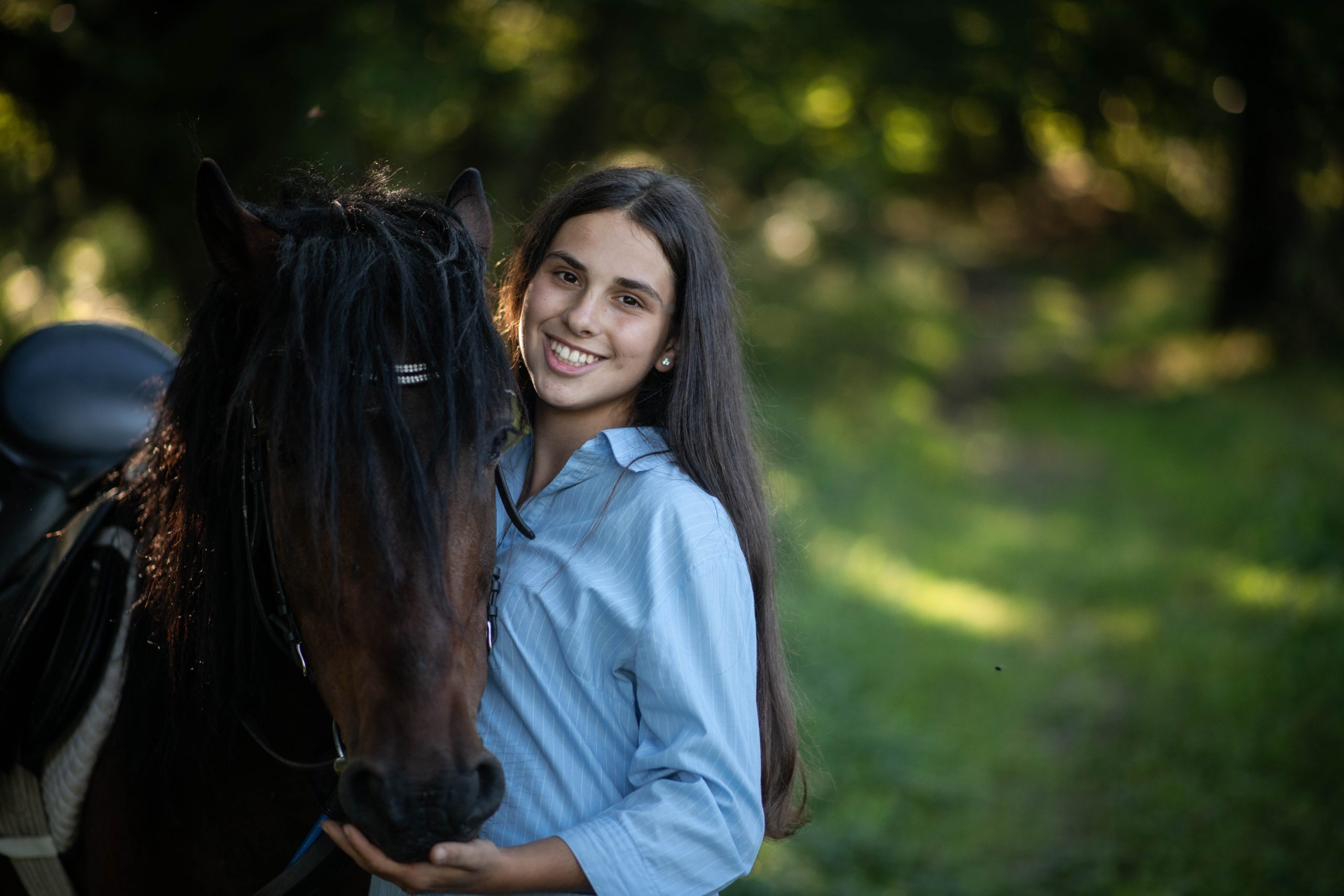 The four of them were each other's coaches and riding role models, and their love for horses came from the first touch – the braids they braided on their manes, the grooming, and the sugar cubes they secretly took from Mom's kitchen.
"It may sound strange, but horses know how to be good teachers. They teach nobility, tenderness, responsibility, and even wisdom. For us girls, horses were our plushies, part of our childhood, and now they are an inseparable part of our lives," adds Đeneta.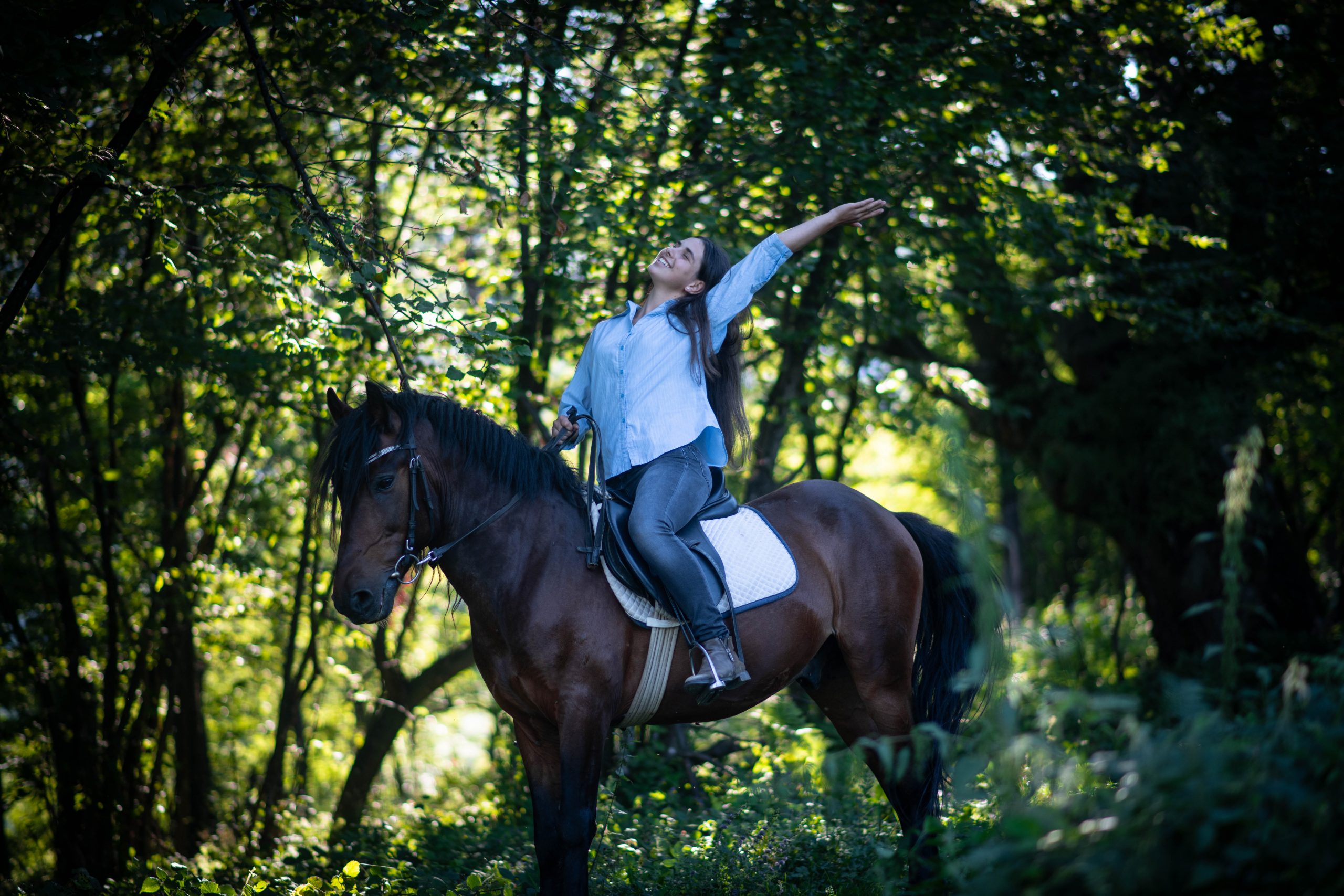 She believes that the behavior and nature of a horse depend on the treatment given to it, that is, how the horse is "bred" from the very beginning.
"If a horse is exposed to physical abuse, there is a great possibility that it will become aggressive, restless. However, if you treat it from an early age as a living being with needs, if you give it love, and set aside hours and hours to spend with it, you will be more than happy with the horse in the end," says Đeneta. She adds that every horse has its own character and behaves according to how many people manage to recognize its mood and adjust to it.
"Horses are very cute animals, and those that connect with them have a sincere friend for the rest of their life. They say a good rider can talk to his horse, but a great rider can hear his horse whisper. That is the magic of that relationship, what is between a man, a horse and the love they create," says Fatima Bektić.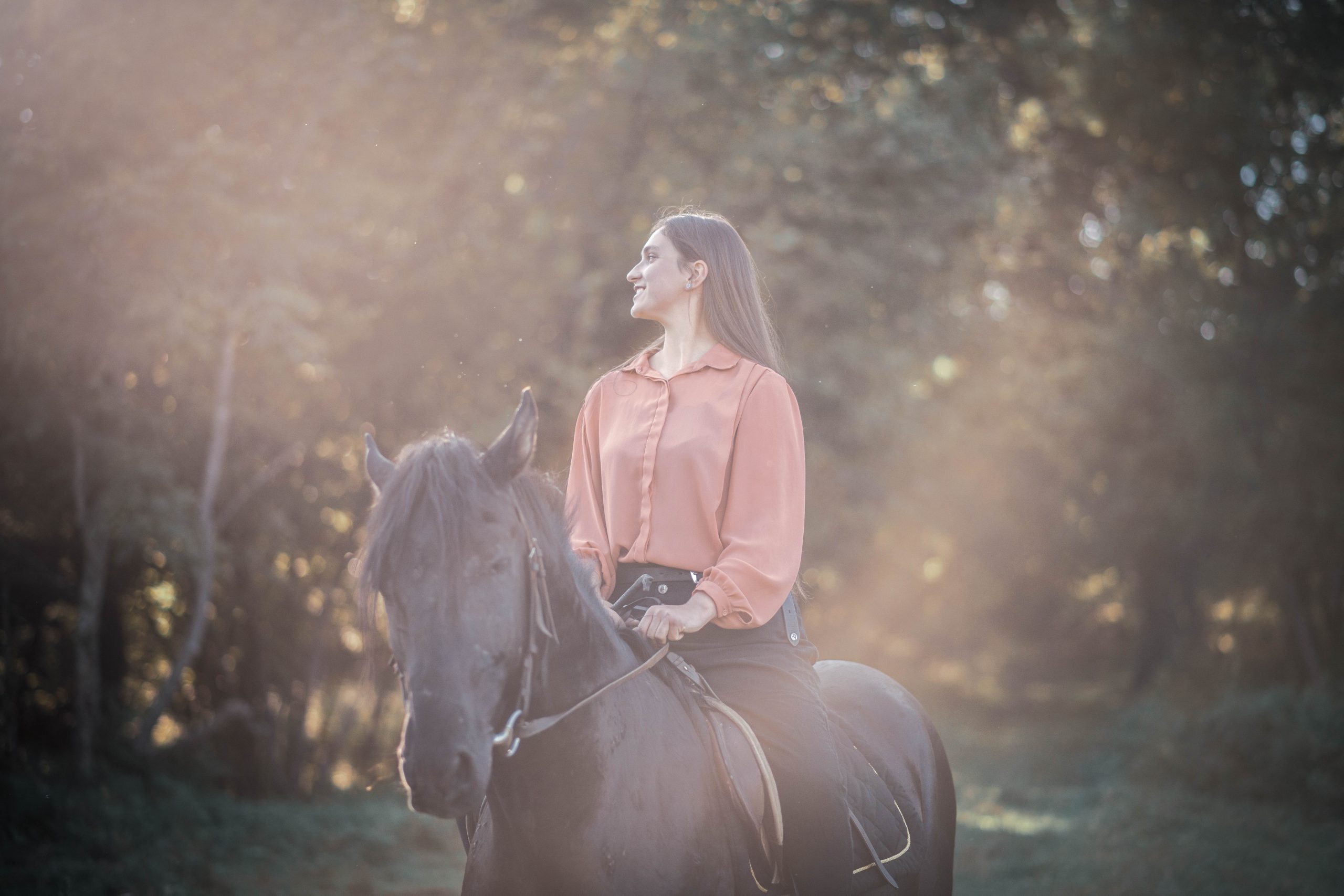 It often happens that people, due to the accelerated pace of life, like to escape from the crowds and the city into nature. Then sisters and their parents entertain friends, acquaintances and relatives on their property.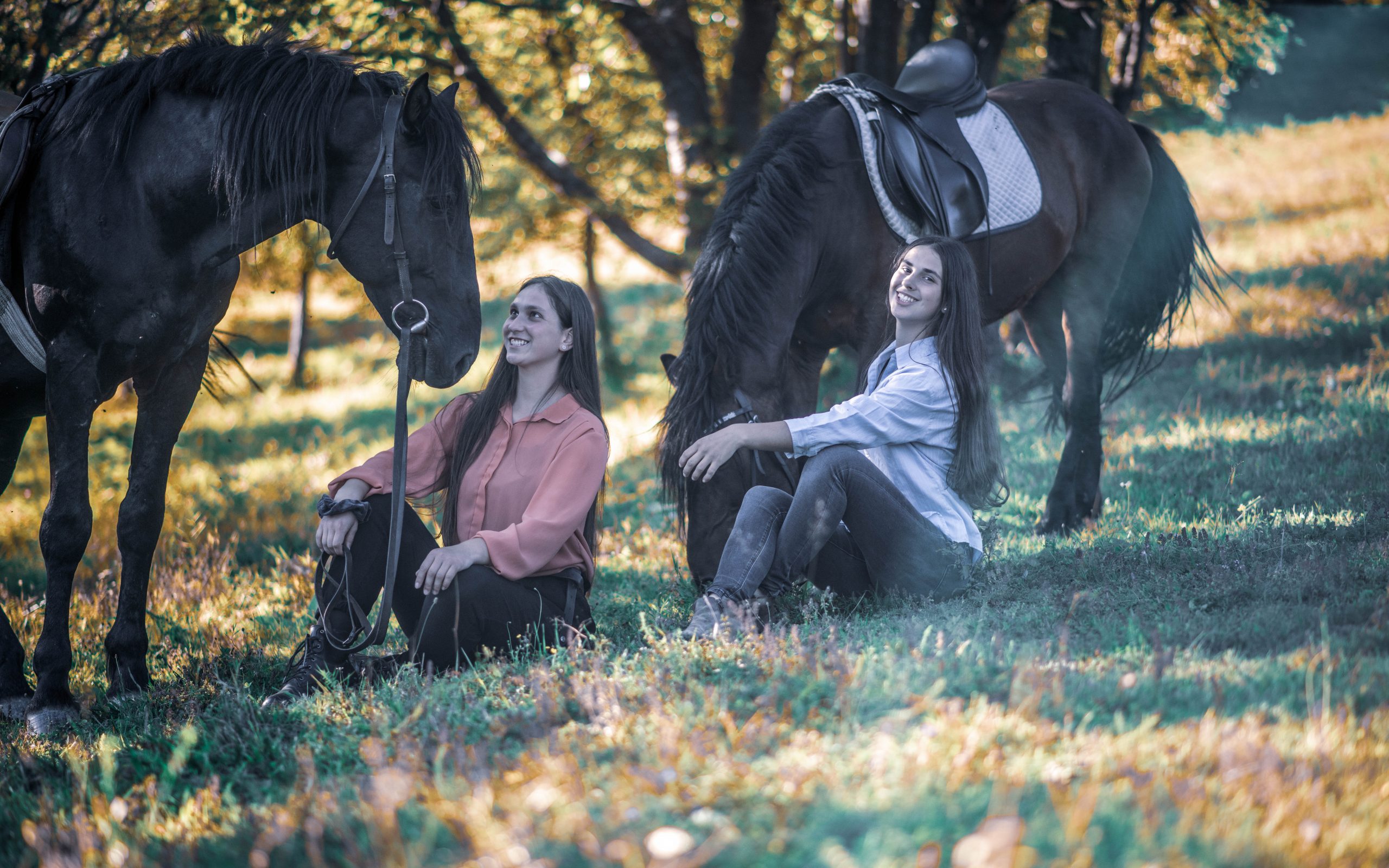 "In addition to socializing in nature, our guests can ride horses, which is especially interesting for children. They tell me that I was always brave and courageous in that regard, I was not a step behind my older sisters. In my own way I managed to stay on the horse, holding on tightly, to the mane, to the horse's neck…I don't remember having any fear. As soon as my parents allowed me to be so close to the horse – it means that I was very skillful," says Đeneta.
Their father Emin Bektić is a horse breeder and has twelve horses in his stable. He inherited his love for them from his father, and has passed it on to his daughters.
This slideshow requires JavaScript.