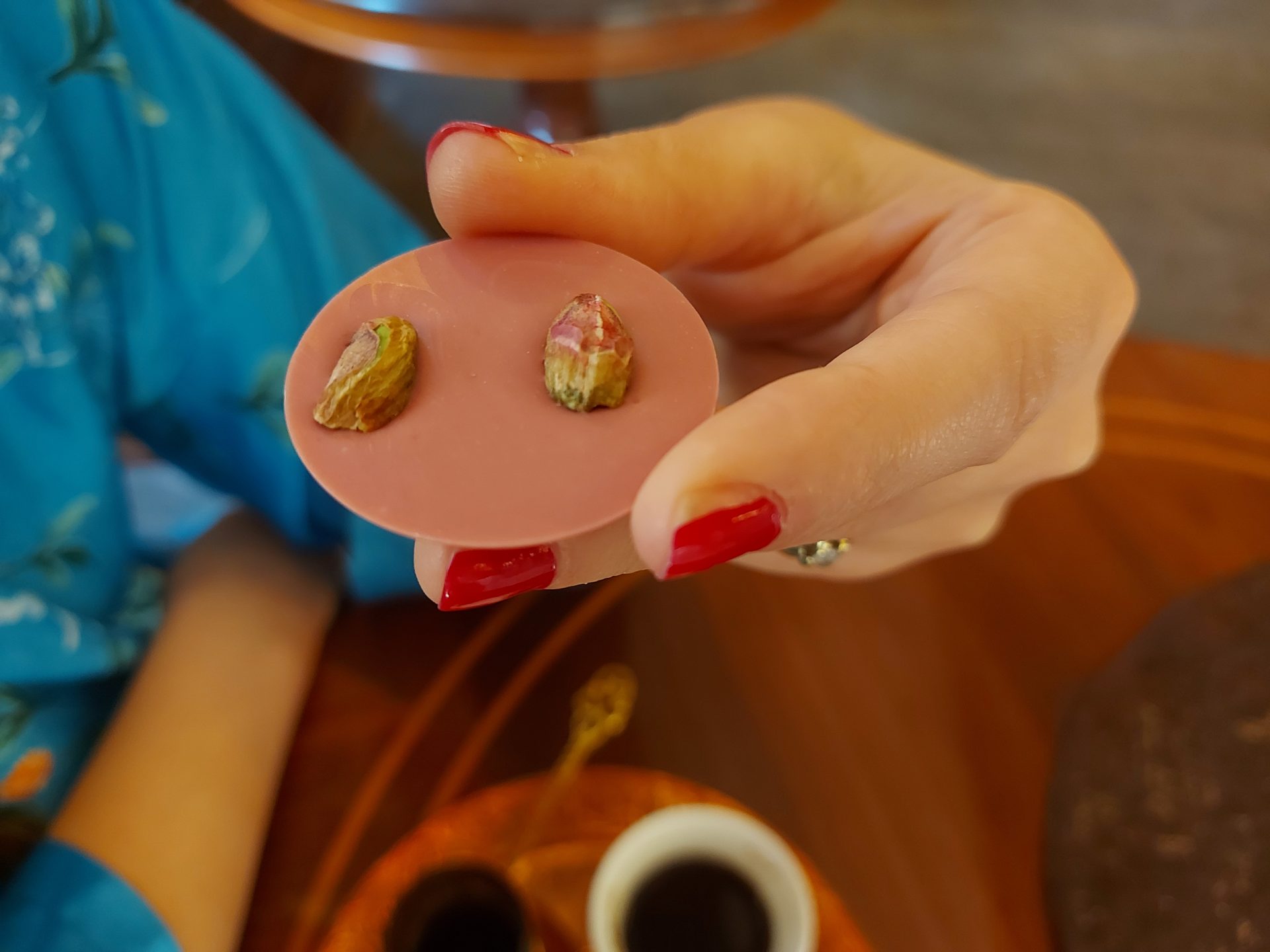 Merjem Hamzić is a young entrepreneur who decided to give up her job in the banking sector for one in a chocolate workshop. She and her husband founded "Bashka chocolate," their own homemade brand. She says that the idea for the shop sprang from a combination of her husband's love of chocolate and her creativity and imagination.
Everything they do, they do with love. Every chocolate they make, every ribbon they tie, and every message they write is done with love and care and comes from their desire to build a unique brand. Merjem says that women who start a business must believe in themselves and know what they want clearly. There is no room for fear of failure.
This young entrepreneur explains that she has always wanted to start her own business. She and her husband decided to embark on the journey of creating this business without too much pressure or strict timelines.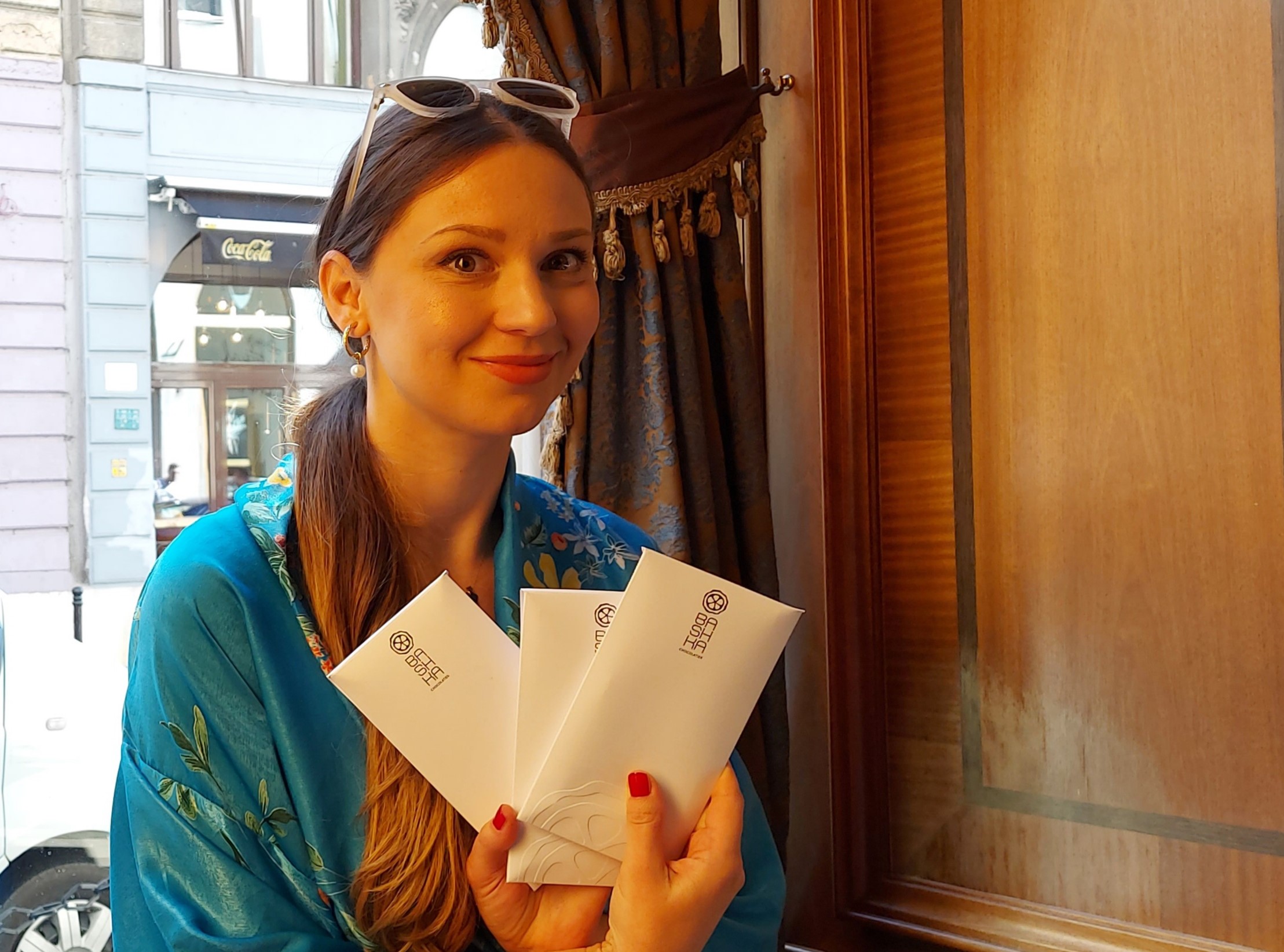 "Our idea was to create a brand of handmade chocolates that can compete with world-famous brands. We wanted to offer chocolates with the highest quality ingredients available in Bosnia and Herzegovina. In addition to the quality of the chocolate, it was important for us to have a beautiful and sophisticated product design," explains Merjem.
Merjem says that it is extremely important that get customers to come back again and again. Positive feedback motivates them to continue in this line of work. They are especially pleased when people choose to support local Bosnian brands. They currently produce four types of chocolate: dark, white, milk, and Ruby. Bashka is one of the first companies in BiH to make Ruby chocolate, which is known for its characteristic natural pink color and sweet-and-sour taste.
"We add various flavor enhancers to our chocolates, like nuts, fruits, and coffee. We even use Bosnian ground coffee, which gives the chocolate a distinct aroma. All of our recipes are original, and they are usually guided by our personal tastes," says the young entrepreneur with a smile.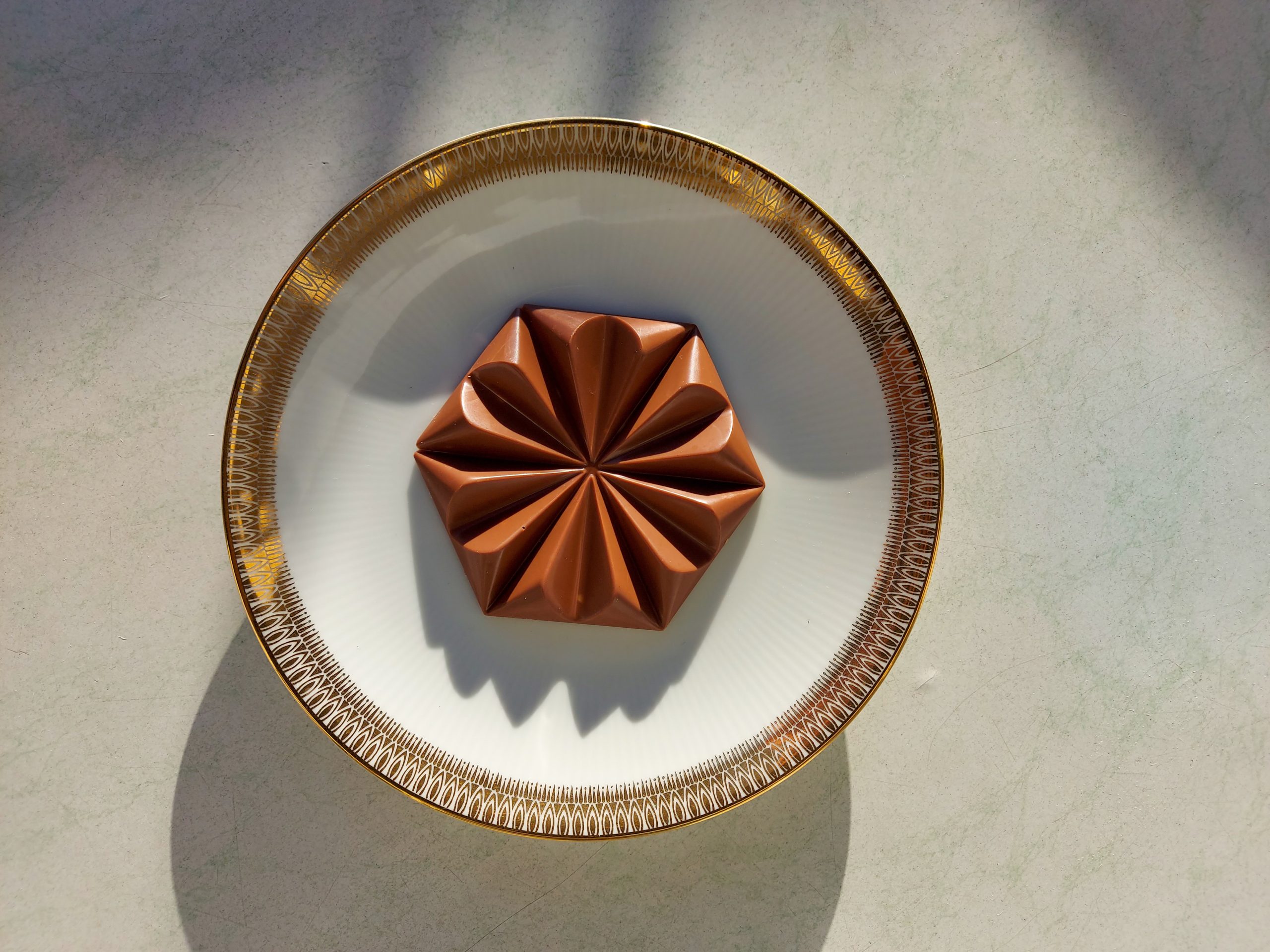 At the beginning of the COVID-19 pandemic last year, Bashka faced a standstill in its chocolate production due to supply chain disruptions. However, Merjem says they also saw the crisis as an opportunity for progress. They dedicated more time to researching chocolate and improved their marketing capabilities to introduce people to the Bashka brand. She believes that larger companies experienced a more serious crisis, while small businesses were given the opportunity to show what they offer.
"During that time, we had help from organizations both foreign and domestic organizations that support women's entrepreneurship. I was actually surprised at the amount of support we received. In this line of work, it is important not only to be a constant in your community but also to stay flexible and make dynamic moves to learn about different incentives and programs that are available for you. We made good use of the time at the beginning of the pandemic to introduce our brand to chocolate lovers. We started using social networks, like Instagram and Facebook, which we didn't have time for before," explains the entrepreneur.
Merjem says that she was also involved in a program to help women entrepreneurs organized by the 787 Foundation in cooperation with UN Women, the British Embassy, and the Swedish Embassy. The program included educational programming, such as the basics of marketing, photography, and other important areas for running a business.
Merjem is glad that people's interest in Bosnia and Herzegovina for local products is slowly growing. She is proud to say that she has always bought domestic products, even before starting her brand.
"We believe in homemade products, and we want to help any domestic brands grow," says Merjem.
Bashka chocolates can be ordered via their social networks, but they also plan to open a workshop dedicated to chocolate production soon.
"The workshop will be intended for chocolate production and selling our delicatessens. We want to present our product in the right way with partners who share our vision and love for handmade chocolate," explains the entrepreneur.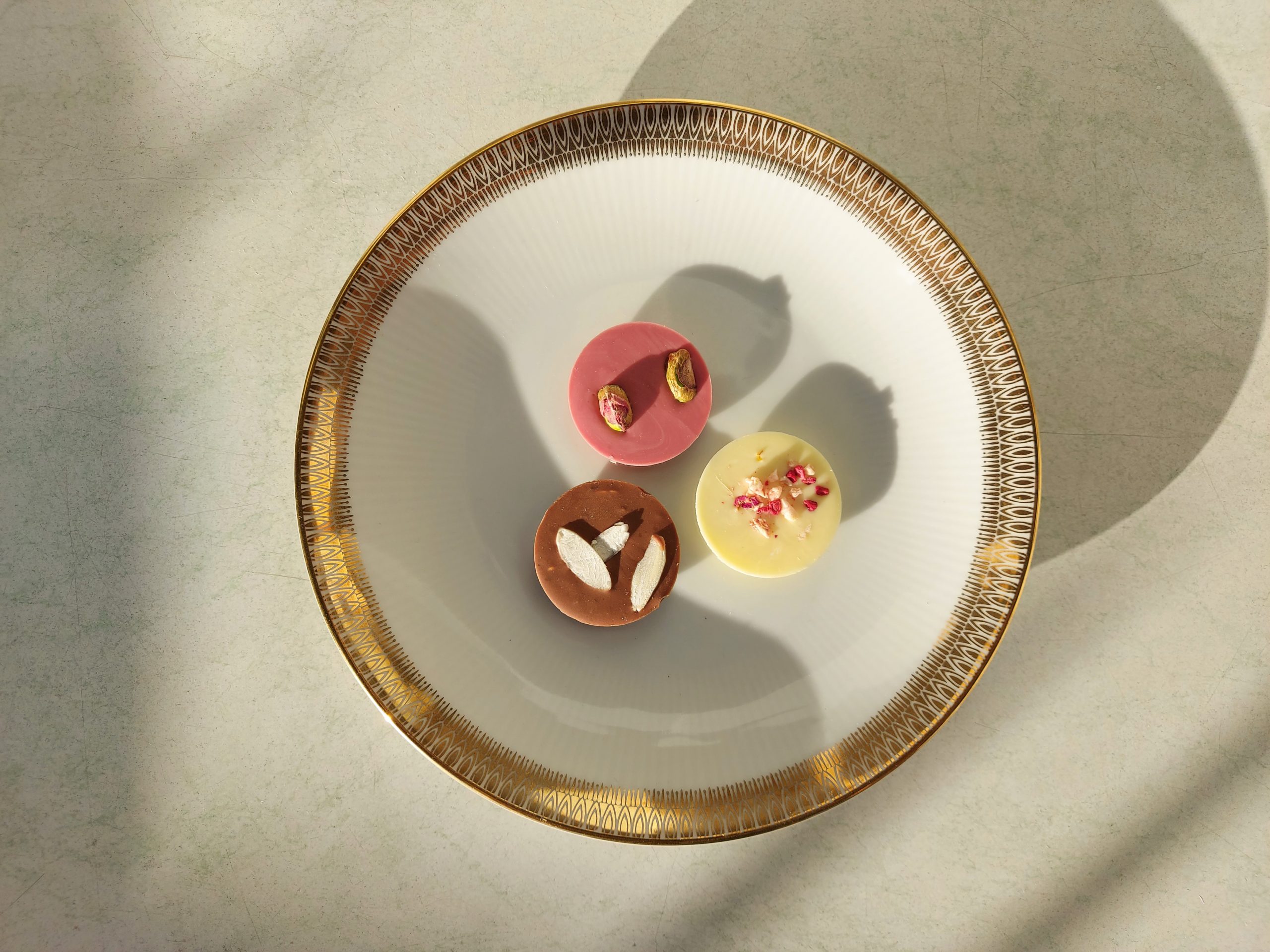 When starting a small business, there is no clear system or obvious set of steps to start. Merjem says that when you go to government institutions to ask just one question about starting a new business, countless new questions inevitably pop up that are difficult to answer. She says while some steps are clear, they are often not easily found in one place.
"In government agencies for registering small businesses, the staff usually consists of people who have never personally started a business, and they are therefore not clear about the obstacles you may encounter. However, starting your own business here is not all that difficult and or time-consuming. Depending on how up-to-date you are, it is possible to collect all the documentation you need to start the business in ten days," explains Merjem.
She believes that young people are generally hardworking, and they benefit from many new skills that previous generations did not have. However, many young women, and men, are afraid to start their own businesses.
"We are generally a society that does not like to take many risks. I believe that we are also very quick to judge others, and we are prone to negativity. We were fortunate to have great support from our community from the very beginning," says Merjem.
Merjem also wants to create a community of chocolate lovers who know how to enjoy this special treat. She enthusiastically explained to us how to properly eat chocolate: first, break off a cube of chocolate, chocolate cube, then inhale its aroma, and finally place it on your tongue to allow the chocolate to melt on its own. She also aims to educate people about what real quality chocolate is. Every day she tries to learn something new to improve the quality of her brand. Merjem says that in this business, it is extremely important that making chocolate does not become a routine.
"This process is complicated, even when you do it every day because it requires that you heat and cool the chocolate to specific temperatures. Every degree of difference can affect the quality, which is reflected in the chocolate's appearance through dullness or stains," explains Merjem.
Merjem and her husband have big plans for the future, but they want to take things slow to maintain the quality of their product. They also want to be socially responsible and keep their environmentally friendly packaging, even as they grow.
To all women who plan to start their own business, Merjem says: "They should be free to start their own small business. If they believe in themselves and to give their whole hearts to what they do, then their success is inevitable," she says.