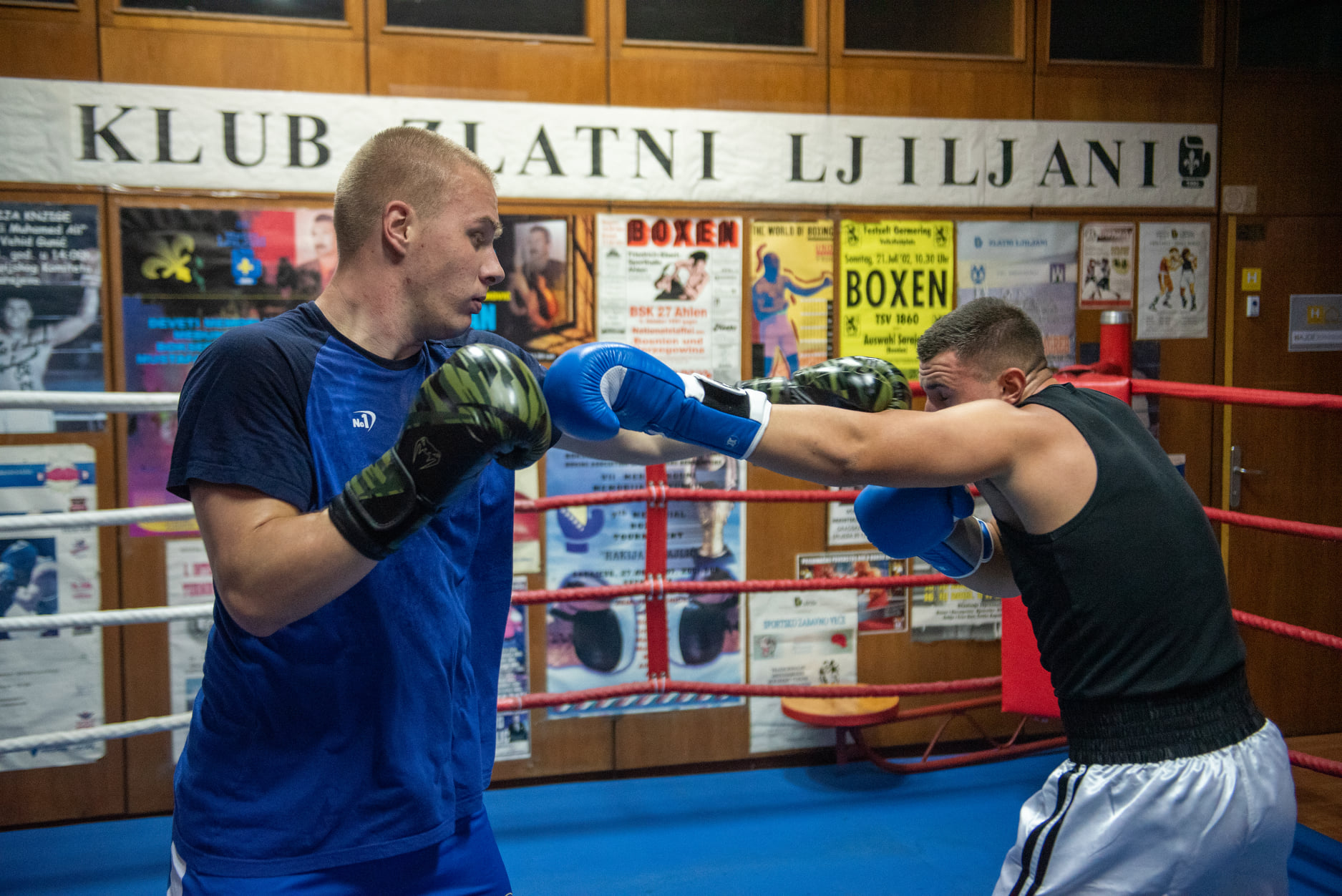 Founded at the beginning of the longest siege of a capital in history – Sarajevo, the boxing club "Zlatni ljiljani" proves that despite the most difficult obstacles, it is possible to achieve success and create a new generations of champions. 
Boxing club "Zlatni ljiljani"  (ENG: Golden Lilies) was founded on September 27th, 1992, during the siege of Sarajevo. The club offered young people the opportunity to escape, at least briefly, from grenades and snipers terrorizing them daily for 1425 days. Today, almost thirty years after its founding, the club deftly upholds the values of Olympic boxing: respect, discipline, and justice. 
Mustafa Hajrulahović Talijan was the first president of the club. He was also the Commander of the Territorial Defense of Sarajevo and the First Corps of the Army of Bosnia and Herzegovina, and the General of the Army of the Republic of Bosnia and Herzegovina. Together with young men from Sarajevo settlements, he organized the defense of the city. His contribution to Olympic sports is enormous.
Over 360 competitors from the club participated in 1250 matches, of which around 500 matches were certified as "official." 
Talijan in the Land of Lilies
The story of the Italian (BCS: Talijan) in the land of lilies begins long before the siege of Sarajevo, and the founding of the first boxing club, when the ominous shadows of war hovered over the city. His story does not end with his death, but is continued by new generations who participate in the tournament named after him for the past 19 years.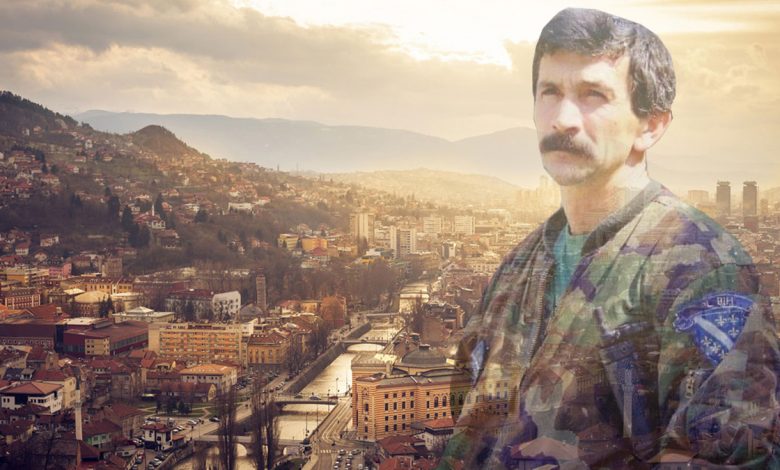 "Mustafa Hajrulahović Talijan was the first president of the club and he made an immeasurable contribution to the development of Olympic boxing. With this tournament, we keep his memory alive," says Adnan Pašić, President of the Board of the Boxing Club "Zlatni ljiljani."
Federal Television journalist Arijana Saračević-Helać, who reported during the war, wrote on her Facebook profile that Talijan was a fighter for a sovereign and indivisible Bosnia and Herzegovina.
"He ignored rules and held on to good people. I often wonder — if he were alive, would he allow the shameful disregard of another hero – Dragan Vikić", she wrote on her Facebook profile in March 2021, on the anniversary of Talijan's death.
The first international tournament organized by the club was in 2003. Three countries attended: Bosnia and Herzegovina, Croatia, and Kosovo. Almost two decades later, 17 countries and over 160 competitors took part in the tournament.
"On the day of the tournament, we remember General Mustafa Hajrulahović Talijan, who was exemplary both in sports and in the army. We preserve his legacy of one of the founders of the Boxing Club 'Zlatni ljiljani,' and we cherish this tournament as a meeting place for young people from the region and the world. It is a place to talk about the future of boxing and sports, and also an opportunity to create a new generation of young people who practice tolerance, coexistence, and cooperation," says Pašić.
One Home, One Team
The COVID-19 pandemic upended everyday life, which was a heavy blow for many sports-related activities. Many organizations were forced to change their work dynamics. Numerous competitions have been canceled, or allowed to continue only with heavy restrictions. Patrons' and donors' interests have also been significantly reduced. After a year of challenges for sports in Bosnia and Herzegovina, 2021 opened the door to new meetings and victories.
"In a short time, sports clubs have embraced a new dynamic. Trainings and competitions are held with respect to pandemic protection measures. However, the real blow to sports came with reduced public participation in events, thus weakening sponsors' interests. In times of uncertainty, many companies gave up support for social activities. I would like to single out BH Telecom as a positive example because they contributed more money, even during these difficult years. So, last year, they sponsored our activities, the International Memorial Tournament 'Mustafa Hajrulahović Talijan,' and other sporting events," says Pašić. 
At a time when many are focused on making a profit or their own interests, the club consistently demonstrates the value of investing in sports like boxing. 
"I am always happy with good results in sports. We've seen how even a small investment in women's basketball and volleyball can result in a great victory for society, community, and sports. Sometimes it seems that we are too focused on football, which requires a lot of money even though professional clubs should be self-sustaining. On the other hand, sports like boxing do not require lots of funding, and they can bring good results," adds Pašić. 
Yet some things are difficult to measure, transcending invisible boundaries. 
"Our club is also defined by the hidden the stories of our team: children born in the years after the war, who deal with the challenges of everyday life in our society. We value the stories of our coaches more than our numbers or clicks on social media posts – they not only conduct trainings, but also are teachers and role models for generations to come," said Pašić.
A Healthy Mind is a Healthy Body
Behind the club's competitors are the faces of young people who have gained self-confidence through boxing. 
"Zlatni ljiljani" has been working with young people for years to strengthen their self-confidence and discourage peer violence. Their goal is to open the door to new generations who may not have had the opportunity to try the sport. This noble skill teaches respect for opponents, protection of the weak, and the fight against violent behavior. In addition to developing the body, boxing also affects the spirit, encouraging attention, self-discipline, and tranquility.
Boxing is known for requiring concentration and leaves little room for one to think about stress, obligations, or other problems. The sport builds self-confidence, and that self-confidence continues to grow with success. Every boxer faces their and overcomes their fears every. Some punches are inevitable, but boxing teaches young people to stand up bravely after each knockout and continue forward.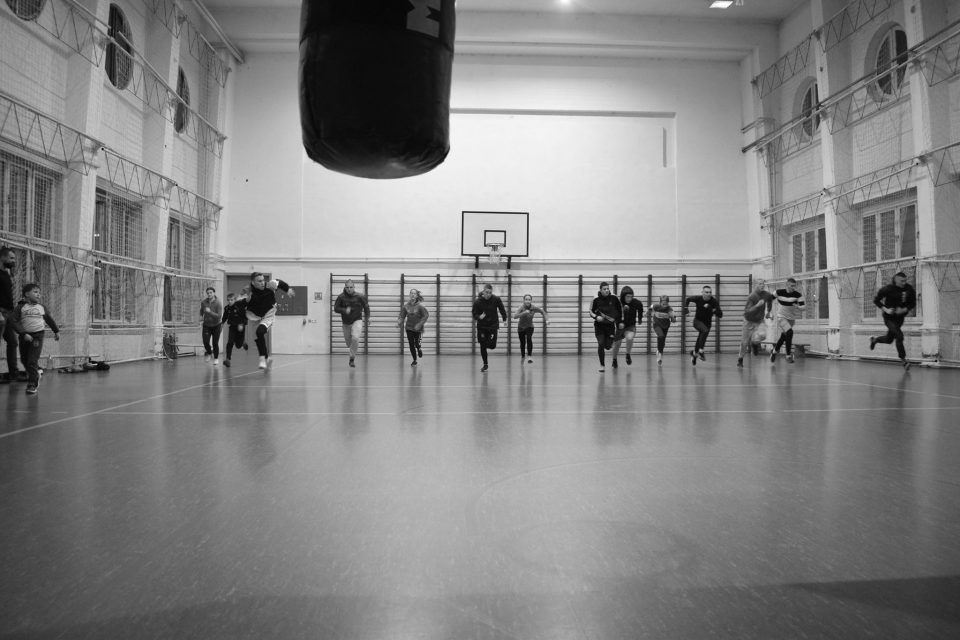 "Zlatni ljiljani" Teach Girls Self Defense
We live in a society where sports are usually reserved for men. Pašić says that in martial arts women are always on the margins, but this phenomenon occurs in other sports as well. 
"You will often notice that when you do not explicitly say in a mixed training that sparing partners are arranged differently in the gym, the girls will go to the end of the gym. These seem like little things, but by changing that mindset – that insisting that girls do not belong at the back of the gym – you change the people you work with. It affects both men and women. By giving opportunities and space to women in boxing, we are working to change the generation to come."
The club has launched a basic self-defense program called "Girls Strike Back." The program aims to teach girls the basic principles of self-defense at a time when newspaper headlines are filled with stories of physical and mental abuse. Self-defense courses are organized as a mixed boxing technique, which includes good fitness preparation and communication about real situations.
To combat the societal issue of violence against women and girls, the boxing club's organizing committee has chosen to respond by strengthening girls' self-confidence and readiness to fight back in a safe environment with instructors who respect and appreciate them.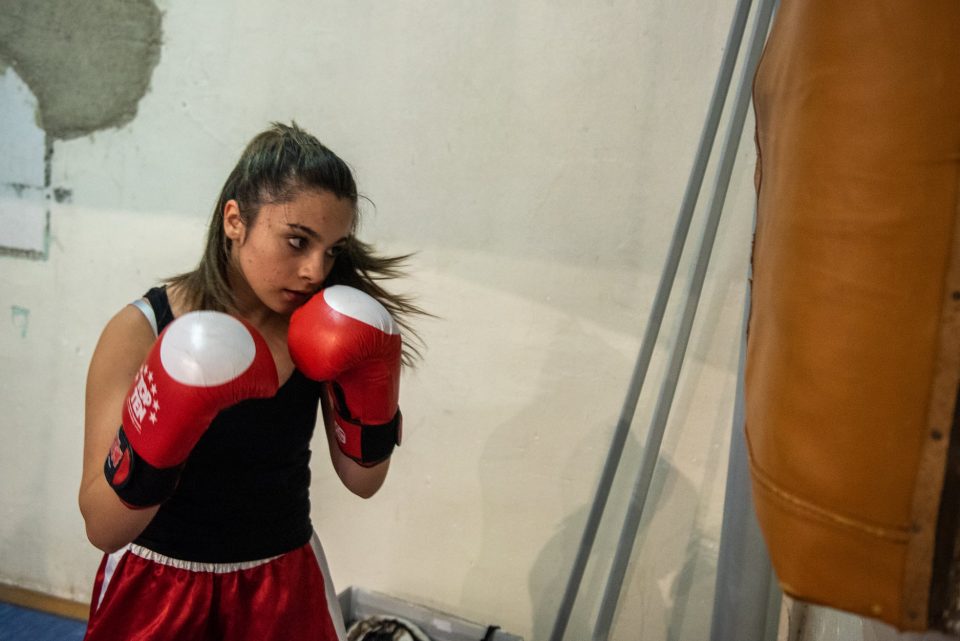 "At a time when physical and sexual assaults on women have become the rule, not the exception, we must free women from fear – first to defend themselves and second to talk about violence. In this society, we suffer from bullies who target the weaker," says Pašić. 
Despite limited funds and the pandemic's challenges, "Mustafa Hajrulahović Talijan" memorial tournament in 2020 introduced a couple of novelties. 
"We have started categories in the tournament for women and youth, because we want to affirm our club's openness and the good practices that we want to pass on to new generations."