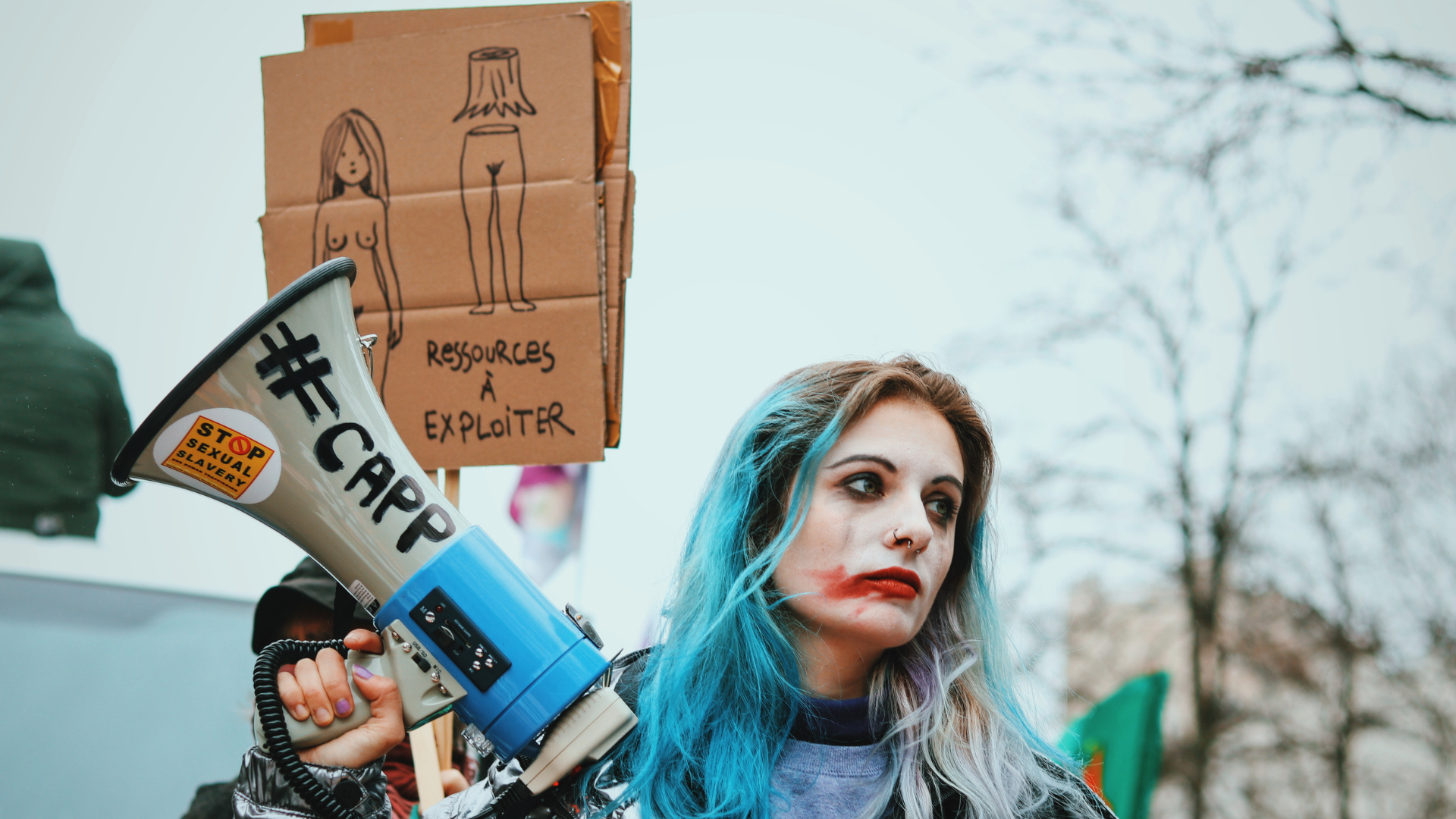 Media reports on gender-based violence are most often linked to murders, attempted murders, sexual harassment, and rape. We often see headlines such as 'Drunk man imprisoned for abusing his wife.' 'Pregnant woman threatened and beaten,' or 'Woman killed out of jealousy.' Such news related to gender-based violence can be found in media sources in Bosnia and Herzegovina, Croatia, and the wider region. 
A discussion about the abuse of female students which began in Belgrade initially received widespread attention in regional media and social networks. Over time, however, the discussion dwindled, with little information available about the results of the investigations or lawsuits pertaining to student abuse. 
Sanja Siročić, president and project manager of the Croatian human rights association Sofija, said that "unfortunately, in the last two years, there have been cases that have been covered up or supported by the media, but any attempt to sensitize society to the problem of gender-based violence did not stay in the media for long."
Nikola Vučić is an editor and television host with the N1 news agency in Bosnia and Herzegovina, as well as the author of the book Critique of Toxic Masculinity. Publicly declaring himself a feminist, he has advocated for women's rights under the slogan "Women are human too." The goals of his advocacy include the affirmation of women's voices and potential, support for the disenfranchised, support for girls' education, and fighting against sexism and misogyny. 
Nikola has also reported on gender-based violence in his show Izvan okvira ["Out of the box"]. 
"I had an interlocutor, Nermina Banović, from Tuzla, who spoke publicly about her experience going through the hell of domestic violence. Her husband actually seemed to be a very successful man. He was a lawyer with a good reputation in the community. Privately, however, he abused his wife and endangered her freedom, security, and life." For him, interviewing a woman who had experienced domestic violence was a unique experience. "I looked into the face of a woman who suffered trauma," recalls Vučić.
Nikola doesn't believe he is surrounded by journalists who irresponsibly share other people's experiences. He does emphasize that stories about gender-based violence should be approached sensibly and honestly. He added that it is unacceptable to endanger anyone's privacy.
To warn or to sanction
Mistakes are often made in the media when reporting on gender-based violence at the expense of sensibility and the survivors. Vučić notes the responsibility of the media – and above all, of media editors – to sanction sensationalist reporting and to warn journalists that there is no place for such reporting on gender-based violence.  However, even if editors allow sensationalist headlines, competent regulatory bodies such as the Press Council should react. "They should encourage the correction of the content and also adequately sanction it," said Vučić, emphasizing his belief that public services have greater responsibility when it comes to sensitive topics such as gender-based violence. He also believes that media companies with opaque ownership structures tend to sensationalize their reporting more often.
In general, progress is being made in media reporting, but as Siročić explains, "profit is and always has been the main goal of most media houses, and they profit by creating shocking headlines which include details of the violence. Although domestic violence covers a range of crimes and behaviors, we believe that over 90% of articles focus on physical violence and murder."
Siročić points out that last year's Gender Equality Index published by the European Institute for Gender Equality ranked Croatia 20th on the list of EU countries in terms of gender equality. With the current score of 57.9 / 100 points, Croatia won't be able to achieve full equality for another 80 years.
Ljerka Oppenheim, vice president and project coordinator of the Sofija Association, said that they are dedicated to empowering women in all fields through various partnerships. Their activities include social skills workshops, krav-maga training for self-defense and physical health, job interview coaching, and art therapy. "It's important to us that every woman we work with gets what she needs through a specific and tailored approach," Oppenheim said. 
The Sofija Association is almost entirely financed by the EU, demonstrating the extent of involvement of Croatia's state institutions in social responsibility. The rest of the association's funding comes from competitions and the teams' own efforts. As they explain, institutions have not been involved in the work so far, except as intermediaries for obtaining funds outside the state. 
Croatia is a member of the EU, however some associations in non-EU countries like Bosnia and Herzegovina must rely on their own initiatives for funding. Vučić points to the example of safe houses in BiH, which were overcrowded during the pandemic. Isolation measures were introduced, and domestic violence, which took place in isolation at the time, was approached irresponsibly. "Women were forced to stay in their homes with their perpetrators, and that is a great shame for the BiH system," says Vučić. 
Ambassador of the Sofija Association and well-known human rights activist and singer Mirela Priselac, known as Remi, said the media has taken an interest in their projects. 
"The media's role in the empowerment of women depends on the medium. There is a strong conservative current in society that does not think women need 'empowering.' The media depends on funding from interest groups or clicks on popular topics, and women's rights are not the most popular topic," said Remi.
Equality remains unresolved
According to Remi, if after so many years we are still talking about equality, it means that the problem is still unresolved.
"There are solutions to the problem of gender inequality, but they do not suit many – those who are 'quite fine' with women being paid less for the same work as men, or women being treated as 'secondary' (a favorite term in clerical-fascist circles). They must apologize for their existence and be quiet. Those okay with this situation will say that there is no solution. And I say there is. For a start, let's look at the bigger picture and finally understand that without gender equality, there will be no progress in society," says Remi.
She adds that one of their goals is also to raise awareness about violence against men. "Society cannot be healthy if we do not discuss this fact. We will not lie to ourselves that such violence does not happen. And men in these situations need protection and help. Our campaign usually focuses on women, but violence against men should also be discussed without shame," said Remi.
Remi believes "awareness is just one step in the fight for gender equality with empowerment. We need to become aware of the problem, give it a name, and look at it from all sides so that we can tackle it.  Like the carpentry mantra, 'Measure thrice, check twice, and cut once.' Even the youngest generations, like those in kindergarten, should be aware of these situations and learn that it's not okay to attack a girl. Such conscientious young people will grow into conscientious adults who will not fall into the usual traps."
Perpetrators do not all appear the same. Successful and highly educated people can also commit violence, while people who advocate positive values in public can be bullies in private life. 
Remi defines feminism as "an essential need of every man and woman who wants to create a healthy society, starting with oneself." When asked if men know what feminism is, she says, "It depends. But some people don't even know what 'homo sapiens' are, so go figure. Guys from my band are feminists, and they say you can know a man by the company he keeps. I surrounded myself with healthy feminists."
Vučić, who is working on the project "Feminism and Men," said that in this socio-cultural context and at a time when the conservative wave is sweeping Europe and especially the Balkans, it is necessary to include men in everyday emancipatory policies.
"The claim that feminism exists because men were the founders of patriarchy centuries ago is well-founded. That is, a certain group of men were privileged. The biggest victims of this concept are women, but also men who deviate from societal norms," Vučić said. 
He points out that today there are many women who are deprived of their identities by the patriarchy, especially identities such as worker and academic researcher, because in a patriarchal family environment they are conditioned to dedicate themselves primarily to the role of mother. "And I wonder what the father's role is and why the patriarchy privileges them and spares them from paternal responsibilities while forcing mothers to assume full responsibility for their children. The patriarchy is unjust. Men who do not meet societal norms are also victims," explains the author of the book Critique of Toxic Masculinity. 
Vučić, like most of those who are informed on this topic, is an advocate of constant formal and informal forms of education as the first step in combating this unjust and long-standing practice. 
"I can advocate positive values, equality, warn when I notice a sexist comment in public and point out that it does not belong to the values of civilization and that it should be abandoned," said Vučić.  
The representatives of the Sofija Association believe that media outlets, large and small, have a significant role in raising awareness and encouraging compassion and understanding.