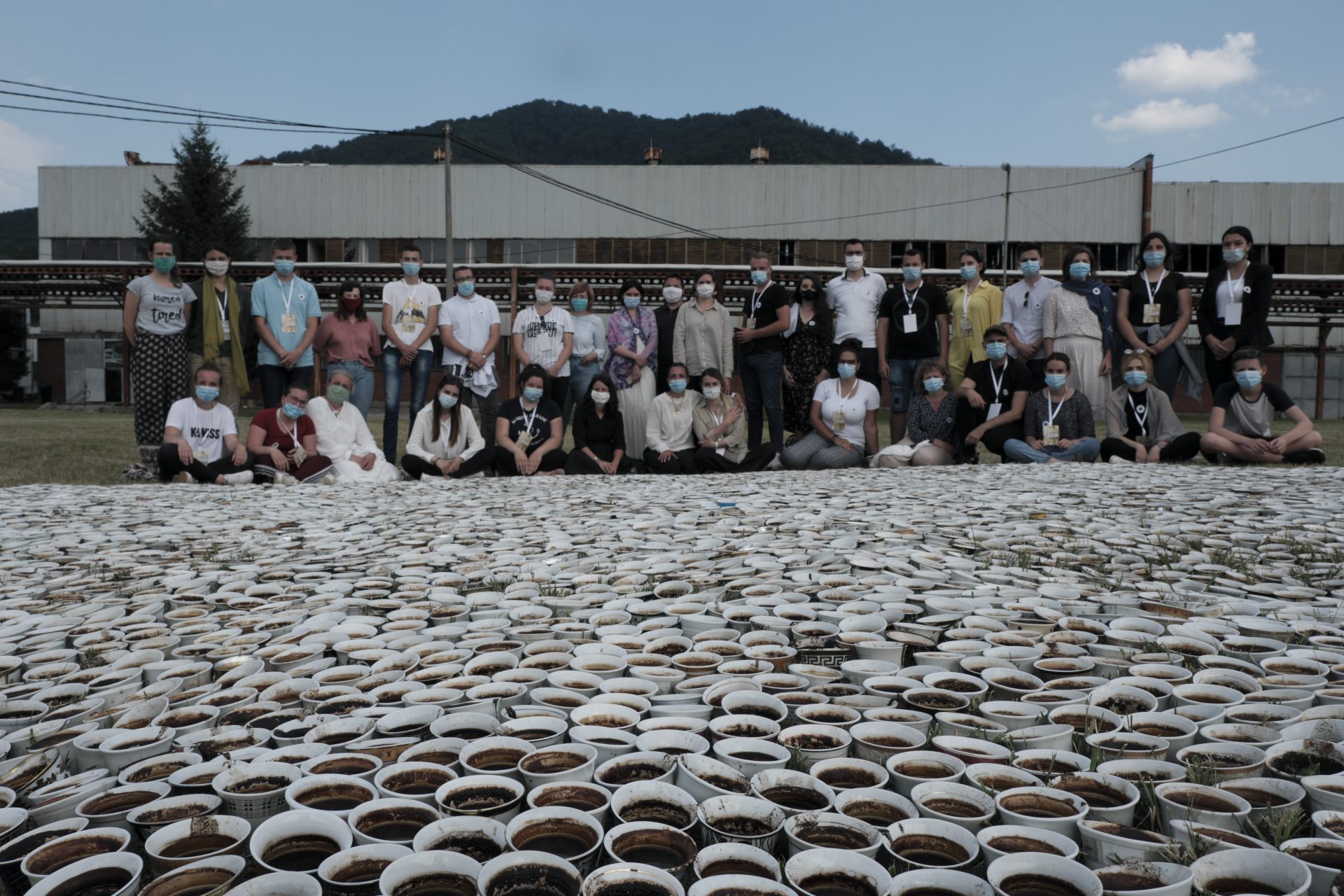 In 2020, the Post-Conflict Research Center (PCRC) and the Srebrenica Memorial Center began organizing a summer school for young people in Srebrenica. The first one, entitled 'Dealing with the past to rethink the future', was held in the period from July 8 to 13, 2020, while the second, called 'Truth. Justice. Prevention.', lasted from July 6 to 13, 2021.
The schools are designed as multidisciplinary programs for learning and developing critical thinking in the areas of memory, art, transitional justice, and genocide prevention. Through a series of lectures and workshops and the use of innovative approaches, techniques and best practices to work on issues of genocide prevention and post-conflict transitions, participants had the opportunity to learn from experts, academics and artists on transitional justice, historical memory, journalism, violence prevention and human rights.
The first school gathered 25 young people from different local communities in Bosnia and Herzegovina. Although the COVID-19 pandemic limited the overall possibilities and the number of participants, it did not limit the diversity of content, nor did it limit the participants in gaining experience and making the best memories out of it. 
"I felt really privileged to be in Srebrenica this year, to pay tribute to the victims of genocide, but also to work with young people throughout Bosnia and Herzegovina. To be part of that team and do all those activities within the Memorial Center. We all studied together and picked up all the knowledge and memories needed to build sustainable peace," says Amira Banjić, a participant from Doboj East.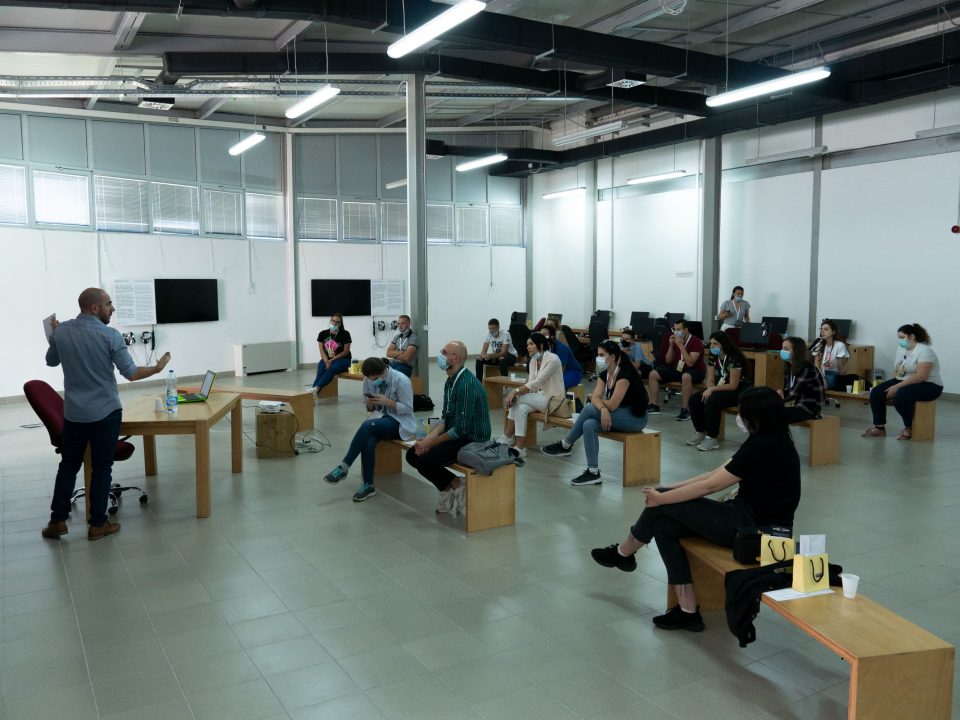 During their stay in Srebrenica, participants had the opportunity to attend the commemoration of the 25th anniversary of the genocide.
Rebeka Matičević, a participant from Tuzla, says that she has attended the commemoration and burial of the victims in Srebrenica several times, but that her feelings were always different. 
"You are overwhelmed by emotions in every sense of the word. You feel sadness, fear, anger, you reach that psychological barrier between anger, misunderstanding… you do attempt to understand, you hear different stories, and maybe even are on the track towards forgiveness," adds Rebecca.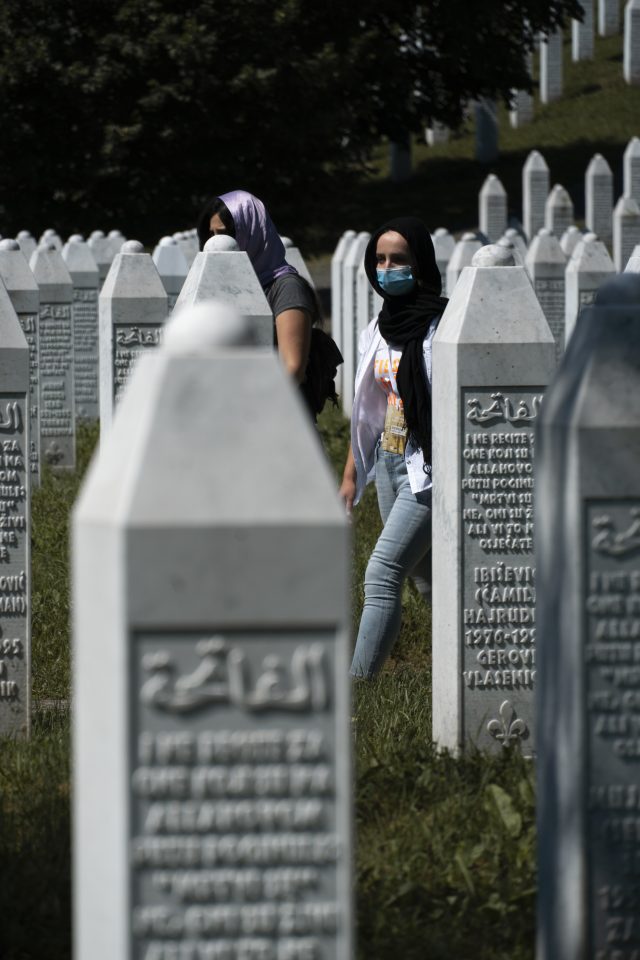 According to Nikolina Gagić from Srebrenica, the summer school was a way for people who do not live there to see what the everyday life of people in the city is like. The event, she says, connected her much more both with the people she knows and does not know, and with those who live and who will one day live in Srebrenica.
For many, getting to know the young people of Srebrenica was extremely important, as they were able to hear directly about what it is like to live in a place that breathes the shameful history of mankind. Although confronted daily with what happened 26 years ago, these young people carry a lot of positive energy and love, which really inspires hope for a better tomorrow and breaks stereotypes about Srebrenica as a "dead city" that we remember and know only from dark and painful stories.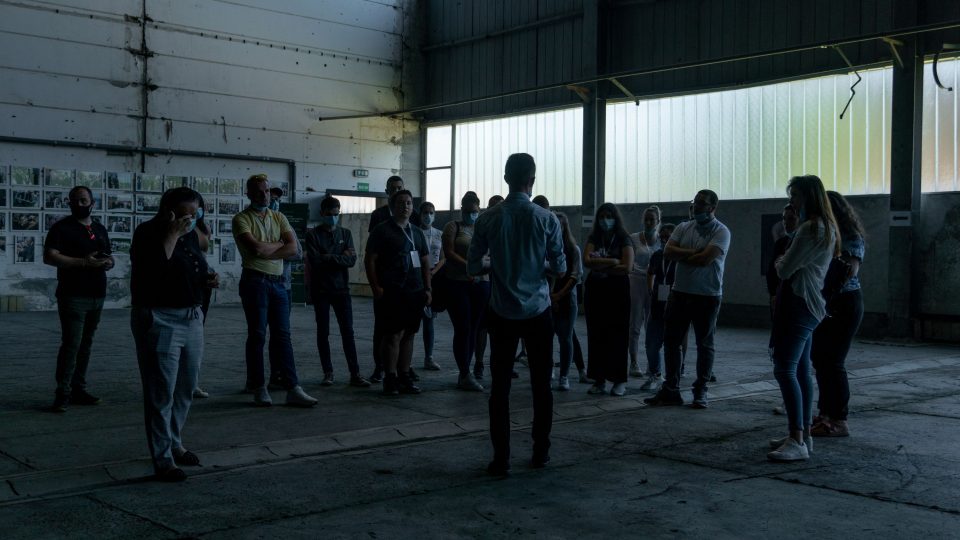 "Srebrenica as a city should be visited not only on July 11, but also on other days so that you can feel on a deeper level that after so many years there really is not so much hatred here and that young people here are respectful. Even better than in some other parts of Bosnia and Herzegovina," points out Sandro Sekulić from Srebrenica.
Unlike the "Dealing with the Past to Rethink the Future" program, our "Truth. Justice. Prevention." summer school had 50 young people participating not only from Bosnia and Herzegovina, but also from the countries across Western Balkans and the world.
According to Selma Mašić, a participant from Zenica, this was an opportunity to meet young people from the countries of the former Yugoslavia, but also young people from foreign universities. 
"I think this is a great way to learn about the past to not repeat the mistakes in the future. To communicate together, to express our views together, to compare our narratives and, most importantly, to reconcile them in the end and to simply move on," says Selma.

The importance of such an international meeting was also pointed out by this year's PCRC interns who come from different countries of the world. 
"We were able to exchange experiences through various programs, but also during lunch breaks during which we talked about why some want to stay in Bosnia and Herzegovina or why they want to leave. We talked about really complex issues in a way that enriched my understanding but also allowed local students the same," says Taylor Whitsell of the United States.
Various workshops, educational sessions and panel discussions with artists, representatives and experts from international organizations and the NGO sector covered various topics that aimed to encourage participants to think critically, but also to create more positive narratives in the future so that such events will never happen to anyone else.
"It is fascinating that everyone in their field had a lot of experience that they shared with us. Every big and small story, every personal and general story is important so that we can gather it all into one big idea to build a new future that will be better for all of us. Not only for us, we are getting older, but also for future generations," says Matej Trojačanec, a participant from North Macedonia.
In addition to experiencing the school as a place for acquiring new knowledge and getting to know young people of different profiles, for some it was an encounter with personal and painful memories. One of them is Samra Ljukanović, a participant from Montenegro, whose birthplace is Srebrenica.
"Just participating in this school is very important to me personally because I am from this city myself, and because I am in a way a victim of the genocide," she says.
She adds that the pictures and conversations affected her deeply even though she came with a great knowledge of everything that had happened.
"I will talk about this to other generations and we will keep this in our hearts," points out Samra.
Last year, the Post-Conflict Research Center and the Srebrenica Memorial Center created Absent Home – a multimedia project and exhibition that was officially opened on July 10. The project was created with the aim of presenting everyday life in Srebrenica and Podrinje through a visual depiction of genocide, including issues of return and reconstruction of family houses. The opening was attended by participants of the summer school.
Emphasizing the importance of the role of the Srebrenica Memorial Center as a place that carefully preserves the memories of the deceased, Adelisa Mašić from Sarajevo states how important it is that such projects, with the stories that they record and present, are seen in such a place.
"The Absent Home exhibition left me speechless. When you see all these ruined homes only the blind can remain indifferent. I think that we need to help the people of Srebrenica not only by providing moral support, but also by investing in infrastructure. This requires being familiar with the situation beforehand, just as it is presented through the exhibition itself," she says.
Some participants had attended the commemoration almost every year, while others were visiting the site for the first time, in this case on the 26th anniversary of the Srebrenica genocide.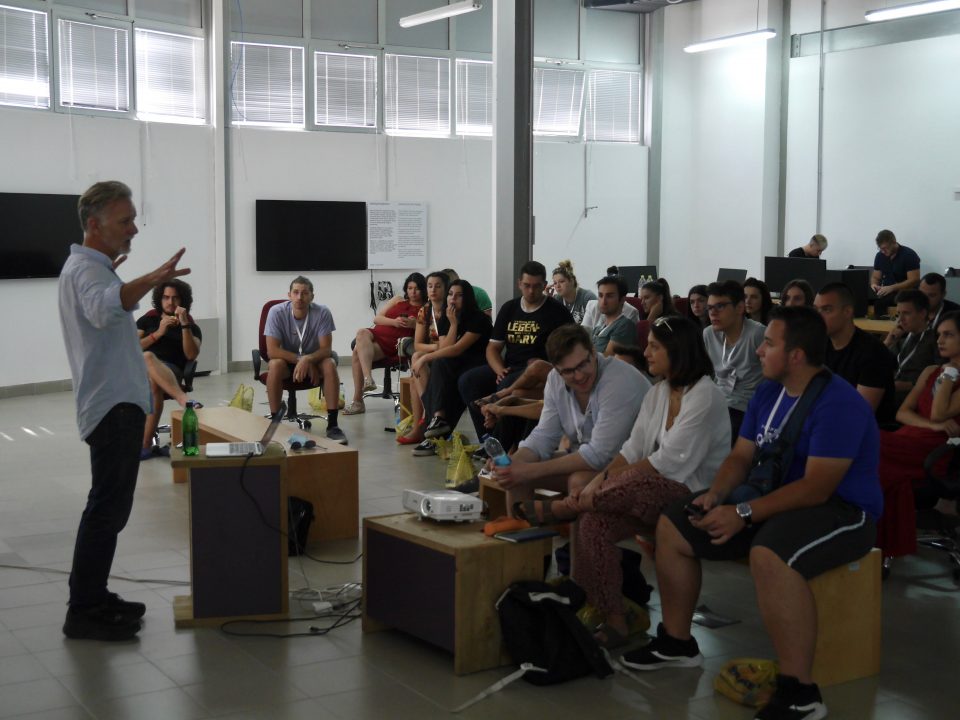 "I am extremely pleased that I made such a decision and here I am today in Srebrenica with you, on this day, July 11, when the anniversary of Srebrenica is being marked," says Ilija Đuričić from Serbia.
He adds that in this way he learned much more about Srebrenica itself and understood the importance of this event. "I will take with me one real-life experience, a living experience based on the emotions and understanding of the people, including the significance of the event itself," he says.
Alec Anderson from the United States found himself similarly emotionally affected. 
"During the commemoration, I realized something I will never forget. And it doesn't happen so often that at one point you become aware of what will follow you forever. But to see mothers, all those people who lost someone in the Srebrenica genocide is powerful. I am immensely grateful for the opportunity to witness this," he said.
He points out that most people in his country do not know what had happened in Srebrenica and that that he is happy he will be able to tell the story. 
"If we want to build a world where things like this don't happen again, it's important to spread the truth and highlight the experiences of victims and survivors of horrible things like these," he concludes.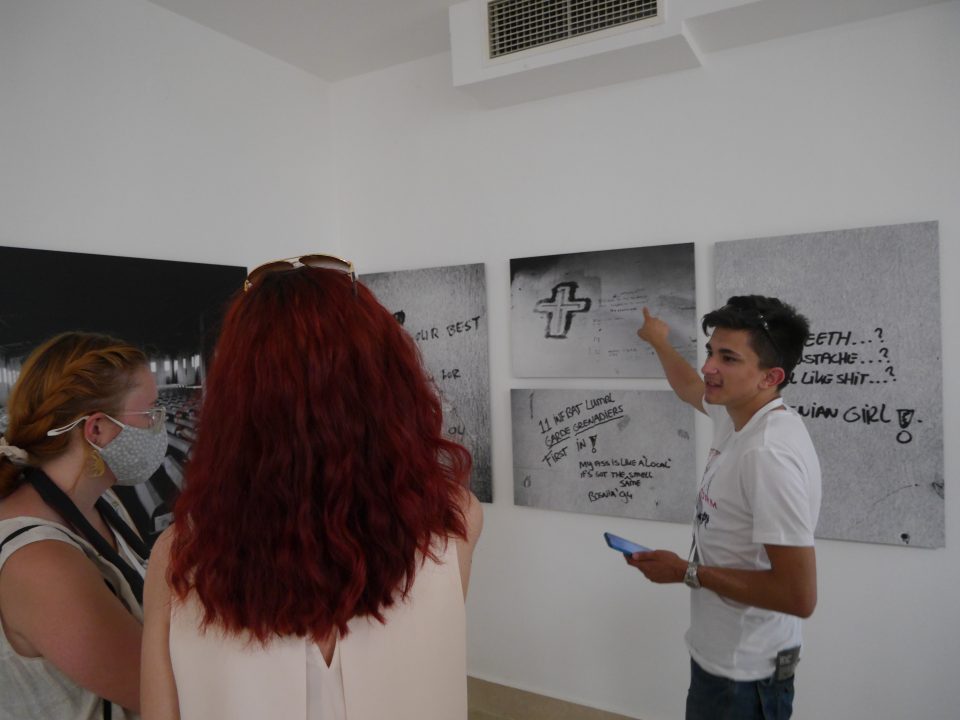 Peace education is among the core activities of PCRC, and the school is another way of pointing out the importance of it. Dunja Mijatović, the Council of Europe Commissioner for Human Rights, announced on her social networks that she was pleased to see young people united at the summer school to promote a culture of peace through education, because, as she states, education is the key to overcoming denial, breaking myths and promoting justice, and the path to reconciliation.
"I don't know what the initial idea of this school was, but I think it hit the mark. I would like to thank you once again and I would like this project to continue and be held in a larger capacity and maybe more days or several times during the year. That it should not be only during the month of July, but that it will grow into a school with continuous peace education so more people can come," says Alek Barović from Montenegro.
The mixing of local communities, national groups, religions, genders, interests and emotions – to name just a few elements – defines the summer school for young people in Srebrenica. By participating in these programs, young people have shown that peace is not built by written agreements, but by talking, understanding, confronting, and overcoming everything that separates us.