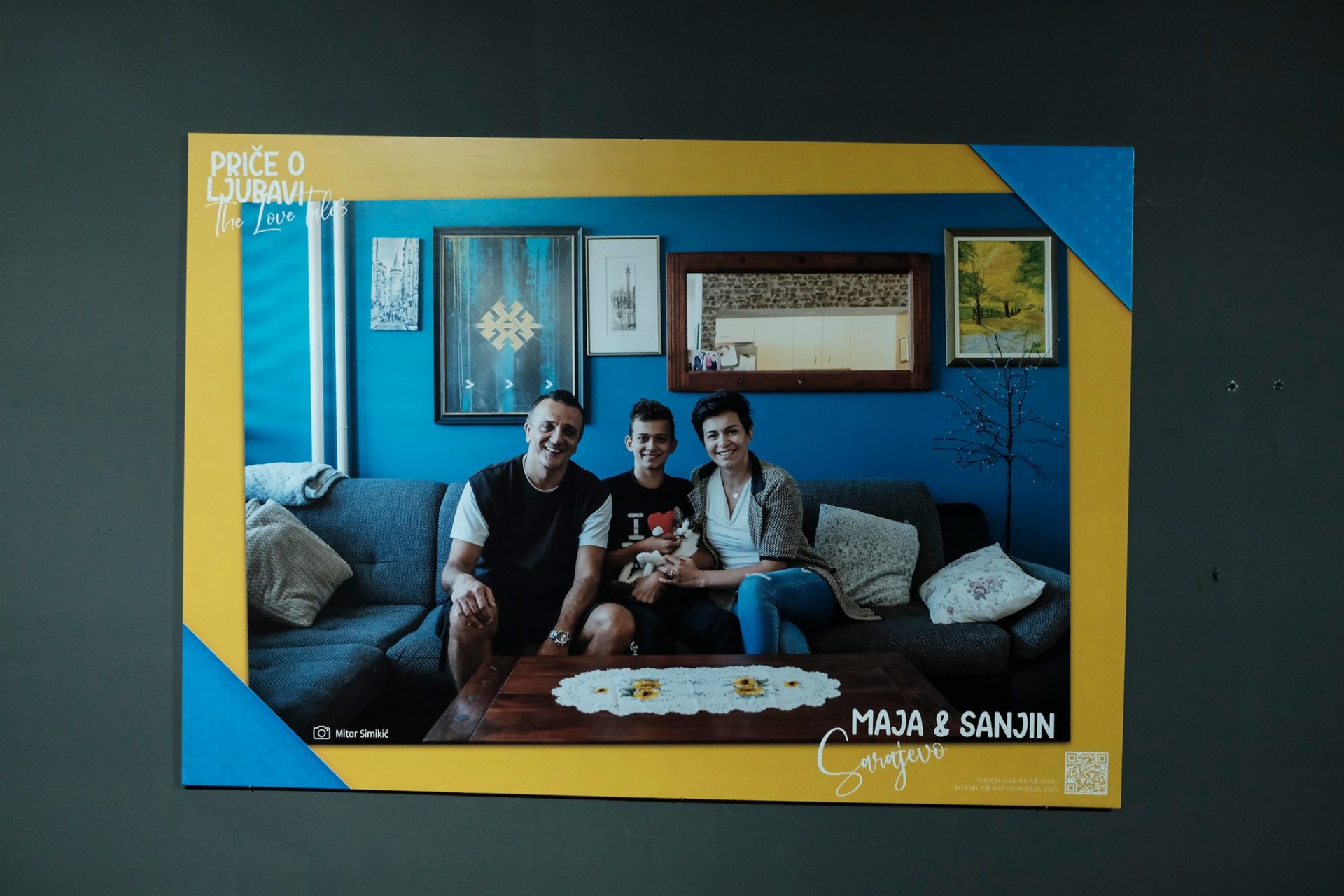 In honor of International Peace Day, the Post-Conflict Research Center (PCRC) opened the exhibition "The Love Tales," which presents a photo-story about multi-ethnic relationships and marriages from different cities in Bosnia and Herzegovina. In addition, PCRC launched MIR [Peace] Magazine, a platform which enables young people to push creative and social boundaries in our country.
"The Love Tales" exhibition was set up in the History Museum of Bosnia and Herzegovina (BiH). The exhibition focuses on 10 multi-ethnic couples from BiH and presents their life stories, which were recorded by youth correspondents from PCRC's multimedia platform Balkan Diskurs. The photography in the exhibition is the works of Mitar Simikić and Armin Durgut, and its launch was organized within the Manifesta 14 Western Balkans Project. 
Velma Šarić, founder and president of PCRC, said that "The Love Tales" – some of which can be found in MIR Magazine – are a way of working together with young people from across BiH to break down stereotypes about love between people from different ethnic and religious groups.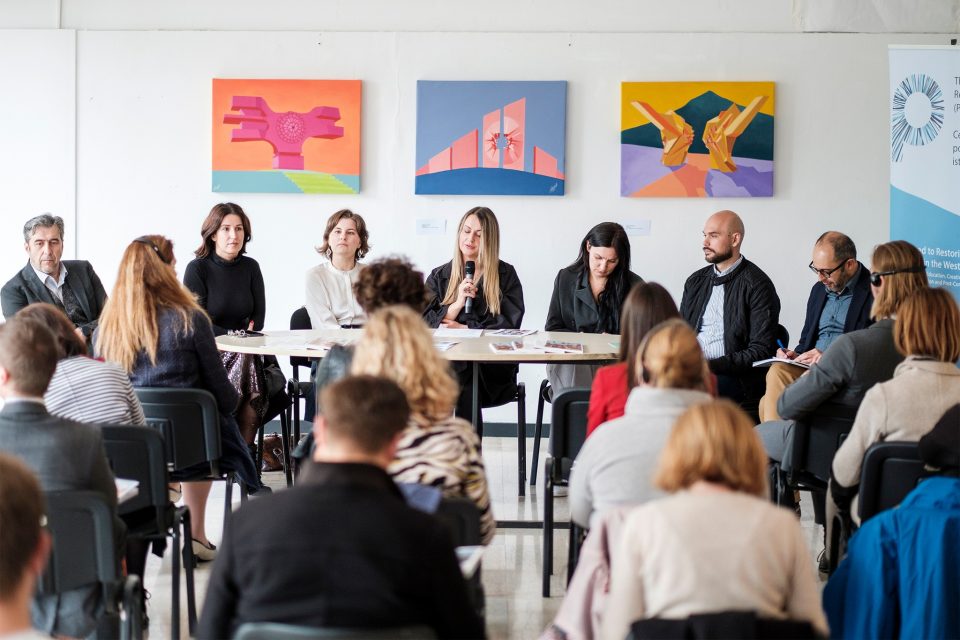 Šarić noted that BiH was like a microcosm of the former Yugoslavia, with a mixed marriage rate of 37 percent. According to Šarić, statistical data shows that nowadays, only six percent of marriages are multi-ethnic.
Maja Gasal-Vražalica, whose story is included in the "The Love Tales," said that in BiH, people talk about various minorities determined by nationality, ethnicity, and sexual orientation; however, no one talks about another minority – people in ethnically and religiously mixed relationships. She thanked the entire PCRC team for portraying her and her husband's story in a sensitive and clear way with both the images and text.
She recalled the time of former Yugoslavia, when her parents were happier as a mixed couple. When she compares it with the current situation in BiH, she feels that both she and her son, as the child of an ethnically mixed marriage, are "less accepted." 
"There are four of us in the photo – my son, the cat, my husband, and I. I guarantee that the four of us are a small Bosnia and Herzegovina. But we are condemned as such and even stigmatized as people without an identity, because we don't label ourselves. I'm happy to take part in these discussions and say that we are more Bosnian than the majority of ethnically and religiously clean marriages," said Gasal-Vražalica.
The photographer, Mitar Simikić, thanked PCRC for engaging him in this project. He emphasized that in the course of this work, he gained new friends and incredible experience from not only traveling across BiH but spending time with the people he photographed in their homes. He is even more grateful because he himself comes from a mixed family.
"The Love Tales" are featured in MIR Magazine, which includes the stories of 33 young authors who are correspondents of the Balkan Diskurs.
Youth as the Backbone of Peace 
"Young people are the backbone of peace. We are doing this for them. For nine years, we have had a program called Balkan Diskurs, through which we have trained over 250 people. Many of them still write for us. And some of their articles are in front of you today, in MIR Magazine," said Šarić. She emphasized that the magazine, which is published in Bosnian and English, presents stories about both domestic and international organizations, cultural heritage, and everything that transcends limits both in Bosnia and Herzegovina and in the Western Balkans.
Azra Berbić, a lawyer, activist, and one of the authors of "The Love Tales," said that these stories leave a positive overall impression, and are not sugar coated, but presented as they are. 
"We contacted more than 50 couples throughout Bosnia and Herzegovina, and ultimately interviewed 21 couples. During the whole process, from research and field work to writing the stories, many of these couples left Bosnia and Herzegovina because of prejudices and stereotypes, that is, what we live with in Bosnia and Herzegovina today. We tend not to accept families like these, unfortunately," said Berbić.
The stories included couples from both larger cities and smaller communities, and it was particularly interesting to Berbić that it was easier to find ethnically mixed couples in Banja Luka than in Tuzla, which is considered the most open city in Bosnia and Herzegovina. The reason, she explained, is that mixed couples in Tuzla do not want to identify themselves by this label, while in Banja Luka, they go out together.
Mirnes Bakija, a journalist, activist, and author of "The Love Tales," said that working on these stories was important to him because they showcase people who are truly together out of love. He was particularly impressed by the story of a couple from Sarajevo whose neighbors helped the bride to go outside in her wedding dress during the war, as well as two people with disabilities whose parents didn't approve of their marriage. He also worked on other stories, some of which focused on small businesses. Considering that a large number of young people are leaving Bosnia and Herzegovina because they don't see any prospects here, Bakija said that young people should be offered the opportunity to prove themselves, as well as learn and better themselves.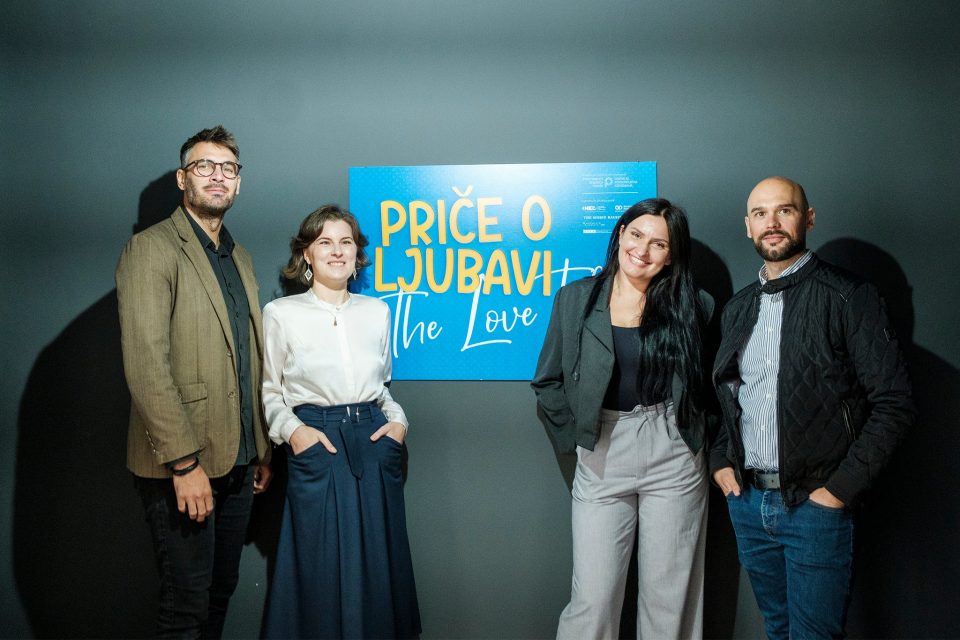 Breaking Down Prejudices
Kristina Gadže, the PCRC's project assistant and author of several MIR Magazine articles, said that since 2017, she has been working on stories about ordinary people. 
"I learned more about people and multi-ethnic marriages through 'The Love Tales' project. In a way, this is an intimate project for me. I found my interviewees through their children who are socially active and unprejudiced patriots who truly love this country. They are all educated children. It was fascinating to me how many prejudices they face, from filling in ordinary documents to education," said Gadže.
It was a challenge for to find couples in Herzegovina, that is, in Ljubuški, because the communities there are more closed and patriarchal. 
Gadže said that journalism is a tool that can be used in creative ways to deal with different topics, and art is only one part of the idea, that is, the beginning. "I am glad that Balkan Diskurs correspondents from different parts of Bosnia and Herzegovina were involved [in the creation of MIR Magazine] and that through their engagement they questioned social issues," said Gadže.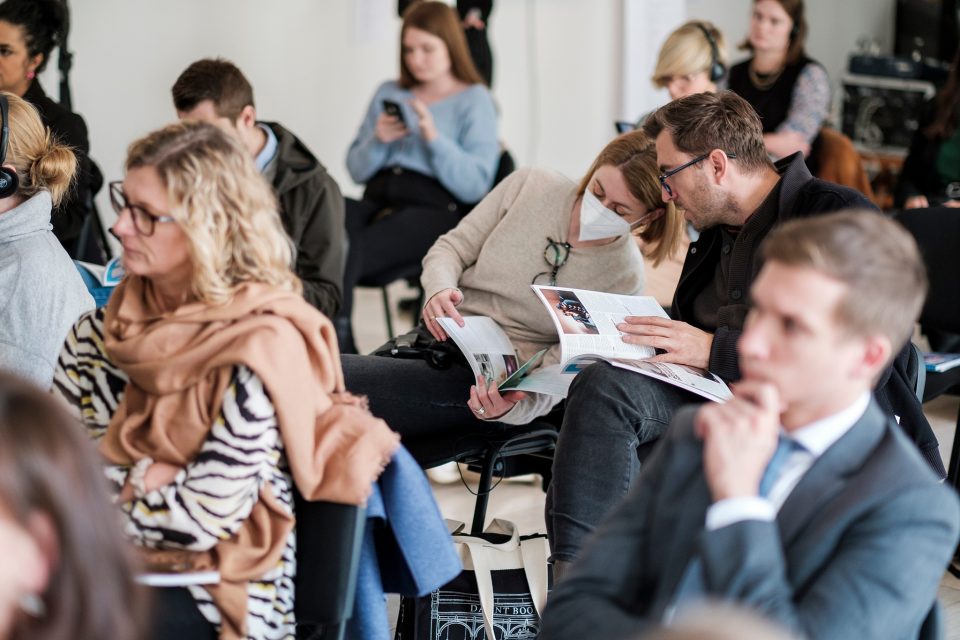 Dino Abazović, a professor in the Faculty of Political Sciences at the University of Sarajevo, said that crucially, during the breakup of the former Yugoslavia, we saw that that the first victims of "ethnic cleansing" were inter-national, i.e. inter-religious marriages. He also recalled the fierce media debates from 1993 when it comes to mixed marriages, which he says he does not even want to remember. 
"In the former Yugoslavia, Vojvodina had the largest number of mixed marriages, not Bosnia and Herzegovina which, based on the nature of things, should have the largest number. And this is due to the ideological narrative at the time, which did not have that kind of interventionism, neither benevolent nor unbeneficial, but opened up the possibility of merging cultures and so on," said Abazović.
He also referred to the processes of restructuring inter-ethnic relations in post-conflict societies and emphasized the need to see inter-ethnic relations as normal in order to form a prosperous society.
Elma Hodžić from the History Museum of Bosnia and Herzegovina discussed the work of the museum, connecting the issue of history with the issue of identity. "The History Museum was formed from the transformation of the Museum of the Revolution, and this transformation is largely connected with the context in which we act and work today," said Hodžić. She explained that since 2012, the History Museum has changed its policy and has started to adhere to multiple identity positions in which it is located as an institution. She continues that this means that one cannot make a surgical cut from what the museum used to be, but instead questions the legacy of socialism from which the museum was born and uses the connection of both the past and the present.
Fermin Cordoba, representative of the European Union in Bosnia and Herzegovina, addressed the audience, emphasizing the commitment of the European Union (EU) to building peace and stability, which is a prerequisite for the integration of BiH and the region into the EU. According to him, the EU's commitment to the country's peace and stability manifests in several ways. In addition to negotiating with representatives of the government and political parties to find solutions, they provide support to local communities and significant civil society initiatives.
The opening of the exhibition "The Love Tales" and the presentation of MIR Magazine were organized as part of the Western Balkans project "Manifesta 14" in Priština.