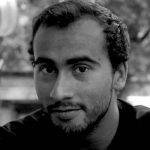 —

Chris Much Bermudez

—

Chris is a former intern for the Post-Conflict Research Center (PCRC) in Sarajevo, returning twice in three years to contribute to the organization's mission and to conduct research in Bosnia for his Master's Dissertation focusing on the relationship between politics and truth-telling organizations in post-conflict societies and how these relationships affect post-conflict reconstruction and transitional justice initiatives. He now holds an MA in Conflict, Security and Development from the University of Sussex. Through Chris' work with organizations such as the UNDP and PCRC, he has been able to further explore his primary areas of interest, which include economic and environmental policy, identity politics, peace processes, and the role of media and propaganda in shaping political discourse.
While discussion about Islam's role in European culture has been ongoing, their shared history goes back much further. Recognizing this history raises questions on how people will live together on this diverse continent.
Chris Much Bermudez explores two examples of forensic and imaginative war photography, as well as the problems each encounters.