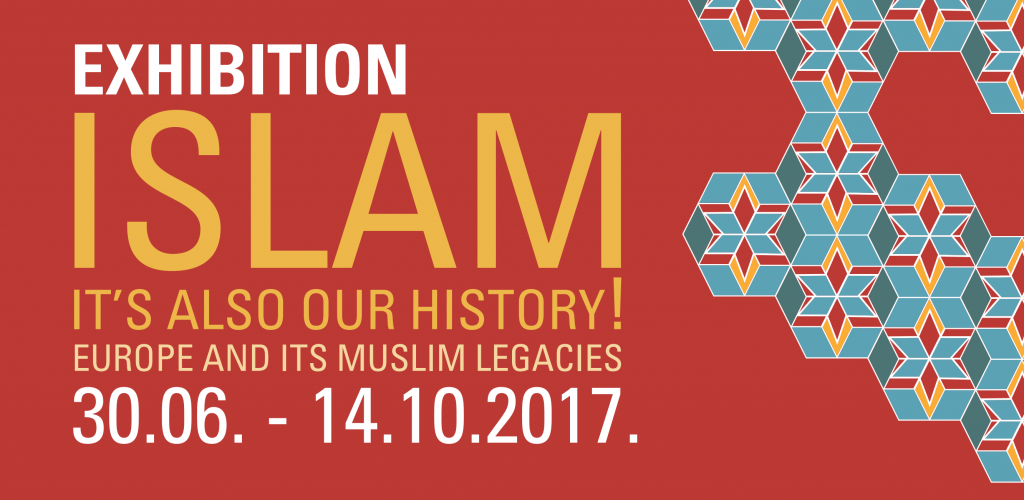 While discussion about Islam's role in European culture has been ongoing, their shared history goes back much further. Recognizing this history raises questions on how people will live together on this diverse continent.
While discussion about Islam's role in European culture has been ongoing, their shared history goes back much further. Recognizing this history raises questions on how people will live together on this diverse continent. Balkan Diskurs correspondents Sophie Faulstich and Luis Christian Much Bermudez sat down with two of the creators of "Islam: It's Also Our History!" to discuss the vision behind the exhibition and its aims. The correspondents also spoke to the director of the host institution in Sarajevo to learn more about the exhibition's significance to Bosnia-Herzegovina specifically.
From France to Poland and Sweden to Switzerland, recent public debates on immigration and terrorism have led to widespread inquiries about the legitimacy and role of Islam in Europe. Based on the claim that Islam is a 'foreign' religion new to the continent, there are some demanding a stately limitation of Islamic religious practices and sometimes even pushing for the acceptance of policies that promote systematic discrimination against Muslims. The presentation of the narrative of a European history separate from and in opposition to the so-called 'Muslim world' has served to sustain an 'othering' dichotomy between European kingdoms and their Arab and Ottoman counterparts, which, in the past, was used to fuel rhetoric useful for geopolitical disputes. Now, this dichotomy characterizes the difficulties Muslims face when seeking to integrate into European society and further contributes to the emergence of nationalist identity policies.
'Islam: It's Also Our History!' aims to challenge the misconceptions and misunderstanding surrounding Islam's history as it relates to Europe. The exhibition, created by the Museum of Europe and the Tempora Agency, both based in Brussels, was recently brought to Sarajevo in cooperation with the Caen-Normandy Memorial Museum and the WARM Foundation and unveiled at the Bosniak Institute on 29 June 2017 as part of the 4th annual WARM Festival. The exhibition presents Islam's integral role in Europe's history not only during the times of Colonialism, the World Wars, and recent trends in migration, but dating back to Islam's early days in the 8th century. It presents major focal points throughout Europe's thirteen-century-long Islamic history using an accessible and simplified structure, underscoring the legacies of the Arab empire, the Ottoman period, and the Colonial Era while highlighting how Islam has shaped the intellectual, cultural, and spiritual landscape of contemporary European life.
The exhibit's creators expressed their desire to raise critical questions about coexistence in Europe: 'What are the future prospects for cultural and religious diversity, inclusion, and conversely, discrimination, in Europe?'; 'What will Europe's social fabric look like in the coming decades?' and; 'In what ways will Islam contribute to these developments?' Another pressing question of note is why there is such a deficit of knowledge across the continent surrounding Europe and Islam's shared history. Curator of the exhibition, Isabelle Benoit, points out, "The Islamic history of Europe was largely removed from public memory in many places. In Western Europe especially, the ancient roots and influences of Islam have been widely forgotten." With these questions in mind, 'Islam: It's Also Our History!' aims to not only spread awareness related to Islam's influences on European culture, but to build a shared European identity as part of a larger series of exhibitions titled 'It's (also) Our History!', created for the Museum of Europe by Tempora as a means to confront historical narratives important to European identity and social cohesion.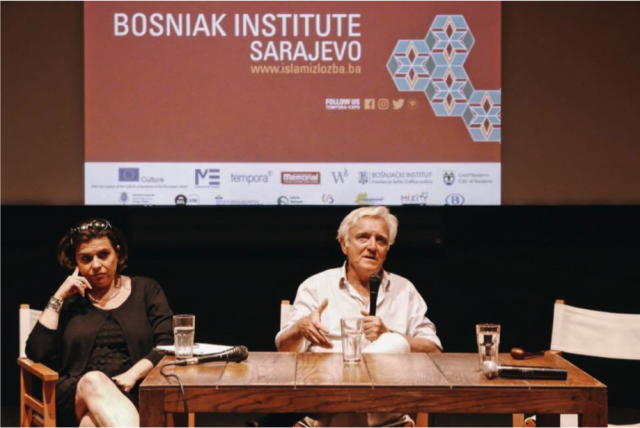 The selection of Sarajevo for the exhibition's Balkan premiere was no coincidence: the city represents the essence of the exhibition's title like no other place in Europe. Eli Barnavi, scientific director of the Museum of Europe in Brussels, explained that Bosnia-Herzegovina, and particularly Sarajevo, is a site of significant historical juxtaposition: it has a long history of peaceful, multi-religious coexistence that stands in direct contrast to its experience of severe ethnic and religious conflict. The Ottomans' significant impact on Sarajevo's culture and customs have made it is a place where a European manifestation of Islam has been flourishing for centuries.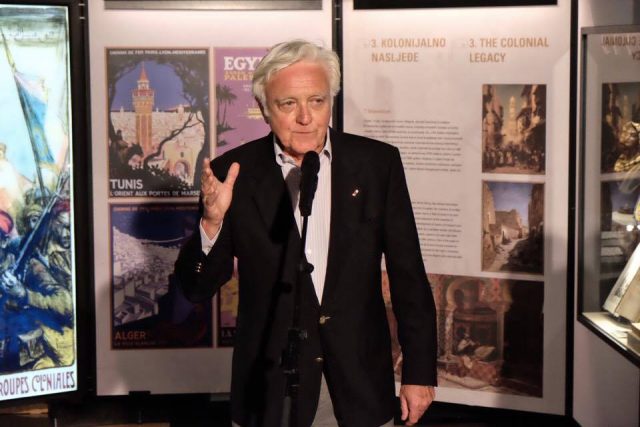 While the exhibition presents information that may seem provocative to audiences from Sofia or Brussels, to a Sarajevo audience, it can serve as a looking glass into common European sentiments related to the politicization of European history and current events and the uncertain nature of the Europe-Islam relationship. Amina Rizvanbegović-Džuvić, director of the Bosniak Institute, offers a perspective on the exhibition that supports this claim. She believes the exhibit is not necessarily groundbreaking to a Bosnian, specifically a Bosnian Muslim, audience. Knowledge about the history and presence of Islam in Europe is not uncommon in Bosnia because it is an integral part of the customs and public memory of the country, particularly in Sarajevo. However, the exhibition offers a Bosnian audience new insight into the varying perspectives that exist related to European history: perspectives that lend themselves to a less than symbiotic relationship between present-day European and Muslim cultures. Such insights can, thus, help to fuel further discussion surrounding the topics related to Islam in Europe. Whether this objective display of the European-Muslim relationship will be considered by visitors from other Eastern European cities as positively as by those from Sarajevo has yet to be seen. Either way, the exhibition brings together voices that have thus far been separate and this can lead viewers to open their minds to a broader picture of European history.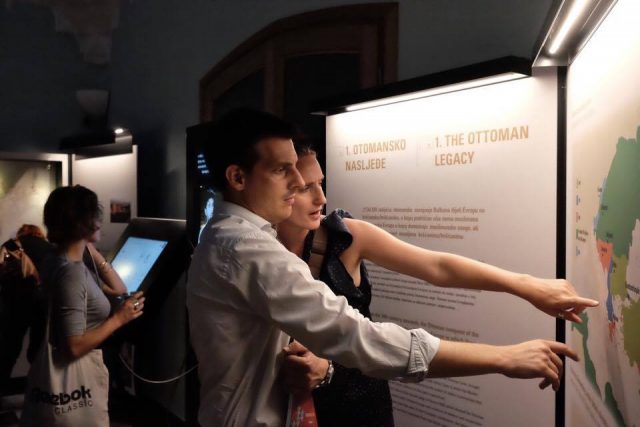 Following the exhibition's time in Sarajevo, it will travel to additional locations across the region. Benoit explains that plans have been confirmed to display subsequent editions of the exhibit, each specially tailored to the local context, in Bulgaria, Germany, and Italy. In addition, a large-scale version will be presented to the Brussels public in October 2017 and an expansive 3D version, featuring previously unreleased materials, will be made available online shortly thereafter.
Ultimately, Barnavi and Benoit hope the exhibition will further the public discourse surrounding the topic of European Islamic history and that its content can be introduced into school curricula in the near future. As questions about Europe's multiculturalism and future relationship with Islam remain open-ended, 'Islam: It's Also Our History!' provides a tool to educate and remind us of the interwoven and integral relationship between European culture and Islam and also to challenge us to reevaluate the relationship between a Judeo-Christian Europe and its Muslim-European 'cousins, brothers and sisters'.