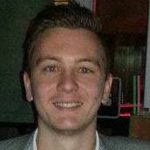 —

Dino Pehlić

—

Dino Pehlić is Balkan Diskurs correspondent from Mostar. He has a BA Degree in Law from the American University in Bosnia-Herzegovina. Dino focuses his research on human rights in conflict and post-conflict communities, war crimes and sustainable adoption of international humanitarian law.
There are ongoing debates and discussions in Mostar surrounding the reconstruction and renovation of the Partisan Memorial Cemetery. Even though 72 years have passed since World War II, revisionism is still present on the territories of former Yugoslavia.
23 years since the end of the Bosnian war, Mostar is still feeling the effects of poverty. Two service centers, the Red Cross soup kitchen and the Meal Center, have stepped up to provide food and basic necessities for people in need.
As long as they continue to work together to create music, works of art and culture, and theatrical performances, they will bring back the real "Mostar identity" – an identity that belongs to everyone.