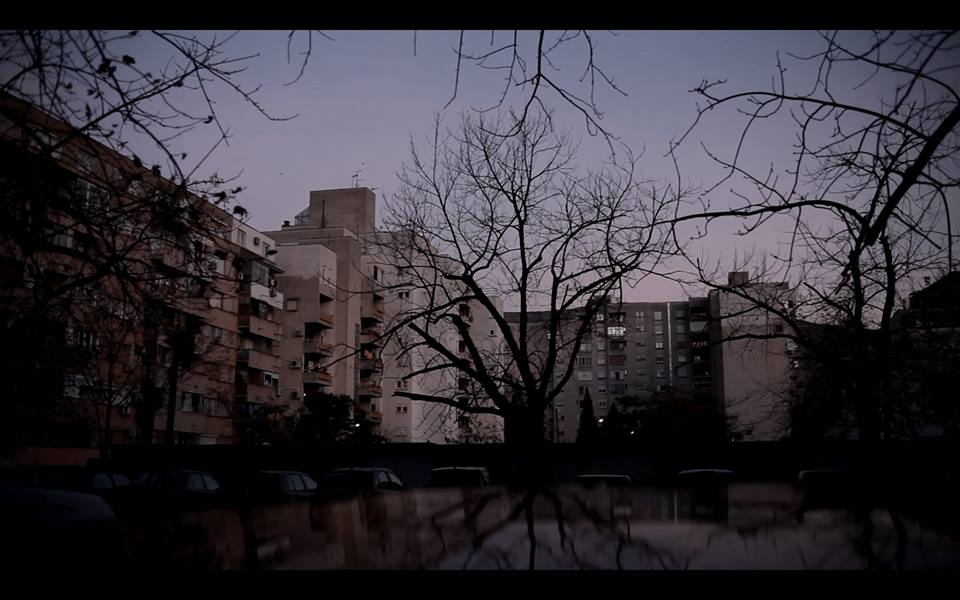 As long as they continue to work together to create music, works of art and culture, and theatrical performances, they will bring back the real "Mostar identity" – an identity that belongs to everyone.
The war of the 1990s has become a significant determinant of the way today's society functions. Transforming tolerance into enmity, it moves from one system to another in its transition to a structure of national classifications.
Mostar's nationalism has quickly expressed itself in this post-conflict society, establishing two city centers, which are strictly divided along invisible ethnic borders.
The postwar stagnation of the city's economic, cultural, and social development was caused by a systemic stifling of its institutions. Corruption and theft have brought galleries, theaters, museums, archives, and educational and cultural centers to their deathbed. In such a social atmosphere, artists and those involved in cultural work are losing significance, and their work and purpose is being suppressed.
At the end of the 90s, the idea of a new and unified music scene in Mostar seemed impossible.
"In 1998, a small group of people tried to start a music school. I remember how at that time the Pavarotti Music Center had a car that could pass through the checkpoints without any problems, and I used it to pick up people who lived on the so-called "western" side of the city," remembers founder of the school, Orhan Maslo.
After two attempts to found a music school, the third attempt made the idea a reality and, in 2012, the "Mostar Rock School" started to assemble music lovers, experienced musicians, and those who wanted to learn how to play an instrument. Applications to participate were coming in from all over Herzegovina.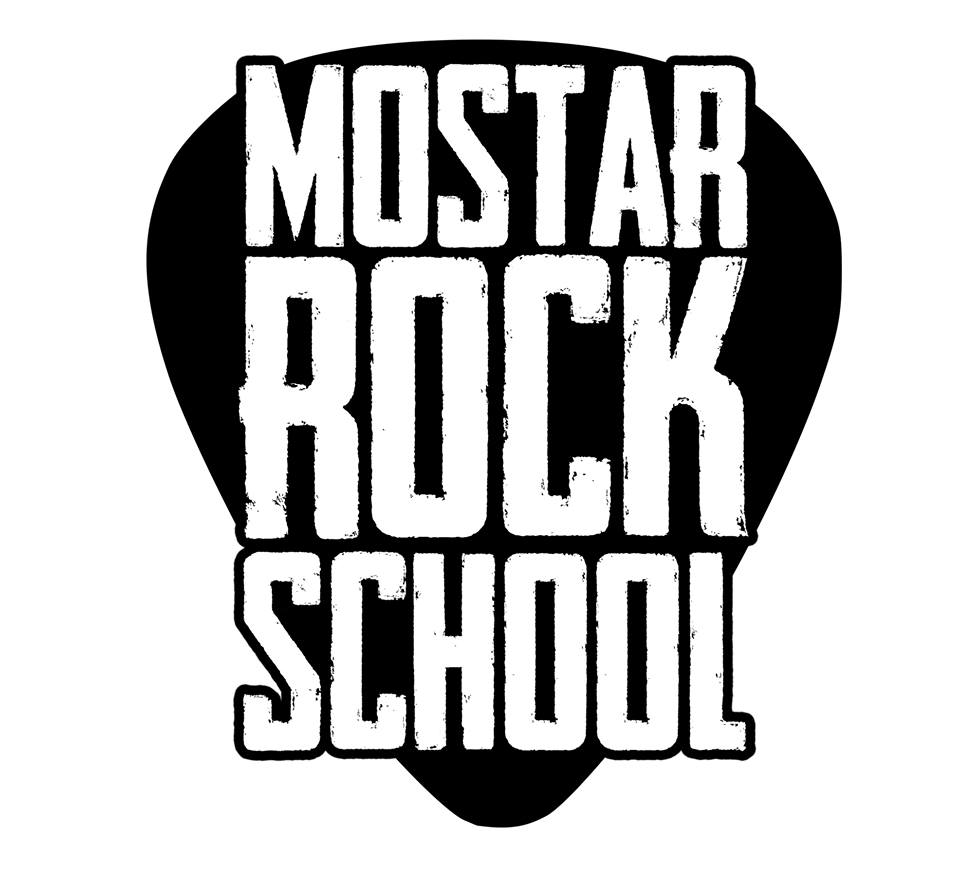 Although the school presents an informal approach to education, it has completed several successful projects through which it spreads a universal message of unity and multiculturalism, however, means allocated by the government for its support are minimal. Donations are its only source of income.
"If we ask ourselves whether music can directly change the world and influence certain processes, the answer is 'no', but when we talk about its indirect influence, the answer is absolutely 'yes'. Music is not just about someone on stage playing an instrument. Music is a lifestyle. It connects and entertains people. I believe that every child and adult should be part of the music culture. It is a kind of informal education that promotes togetherness and provides a place where every individual can present his or her skills. That is what Mostar Rock School is all about," explains Maslo.
According to him, music and culture can influence nationalism and its neutralization through the building of trust. Such trust already exists between the students of this school who, together, achieve excellent results in the field of music. The relationship between them is one of absolute tolerance.
"I have traveled the world and have seen how developed societies function. True wealth exists where diversity is used to unite and solve the common problems that occur in almost all societies. I therefore feel that nationalism does not possess the stronghold to survive here," Maslo says optimistically.
In the fight against nationalism, he explains that music can be used to manipulate and win over the masses, which, to him, means that it can also be used to promote nationalism – the only question is whether the masses will recognize and accept it as an ideology.
"We've raised many generations with the completely wrong values. Many love the country they live in, but they don't love those who are living in it. I find all this nationalism ridiculous because I just wasn't raised that way," adds Maslo.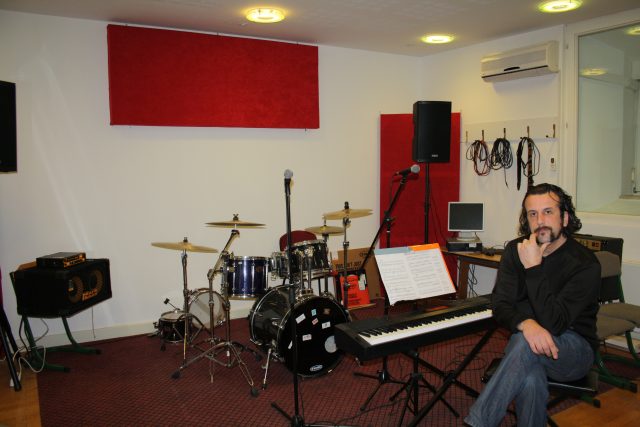 The Abrašević Youth Cultural Center, which reopened its doors in 2003 under the initiative of several informal citizen groups and organizations, became a haven for the realization of the youth's ideas in Mostar. Since that time, the Center has fought against discrimination, domination, degradation, and nationalism through the implementation of workshops, plays, concerts, debates and lectures.
Kristina Ćorić, who has been working on organizing the youth center's activities for a while now, says: "The center is located on what used to be a war demarcation line, so a symbolism exists there for connecting people. We managed to revive the prewar Abrašević Center, which also used to bring young people together. We soon became owners of this center and started renovating it. We created a space for young people who have ideas for social development, regardless of their national identity."
As part of the team that has been working to revive cultural life in Mostar, Kristina also emphasizes: "Nationalism should not be the primary part of a person's natural identity. Anyone can be aware of their origins, tradition, or roots, but that should not be common identity. We should build our relations based on other identities."
The Abrašević Youth Cultural Center serves as an indicator that socially-beneficial cultural activities can effectively combat nationalism. The Center points out that they deal with the past in order to build peace and offer young people a "healthier" form of development and education.
Another important institution in the development and establishment of the cultural and artistic identity of Mostar is the Croatian National Theater. After overcoming problems related to founding rights were solved, the National Theater in Mostar and the Croatian National Theater obtained equal status at the city and cantonal levels. These institutions are only awarded occasional grants, and, despite technical and financial difficulties, both institutions have conducted joint activities to offer the city a quality program, and to raise awareness around certain social issues.
When discussing the persistence of nationalism in Mostar, Director of the Croatian National Theater, Ivan Vukoja, says: "The unresolved national identity issue is the main generator of nationalism. I think the vast majority of problems arise because the issue of nationality hasn't been resolved via institutions in a just or politically legitimate way. This creates a situation in which it is suitable for national interests to be articulated in a vulgar and ugly way."
The problem of identity continues to exist, and, today, these different identities are not being viewed as valuable to the enrichment of cultural and historical heritage, and it is through art and culture that we can help revive this point of view.
"My institution is led by Croats as well as the people of Mostar, and the citizens of Bosnia and Herzegovina, and theater belongs to all above all else. Regardless of the institution's designation, it must work on cooperation. We have to recognize accept our differences," says the director of the theater.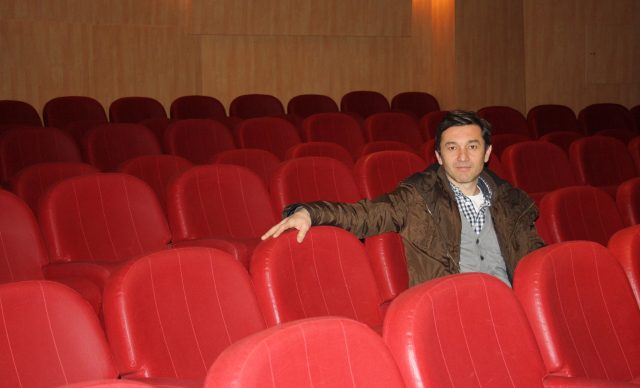 The Ministry of Education, Science, Culture, and Sports of the Hercegovacko-Neretvanski Canton states that it supports cultural institutions through co-financing via public tenders. According to them, there are also very low rates of nationalism existing within cultural institutions, but that does not mean that national divisions have been eliminated.
From these conversations, we can conclude that nationalism, disguised or not, does exist, and it plays a large role in dividing the city and creating distrust among the people.