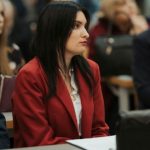 —

Kristina Gadže

—

Kristina is a trained Balkan Diskurs correspondent from Ljubuški who focuses on
human rights, post-conflict society, and gender stereotypes. She holds a master's
degree in journalism and informatics at the University of Mostar. She cooperates with non-governmental organizations Oštra Nula, Forum ZFD, and ONAuBIH. She is a member of the Association "BH Journalists," and the winner of their award for the best student work on the labor rights of journalists.