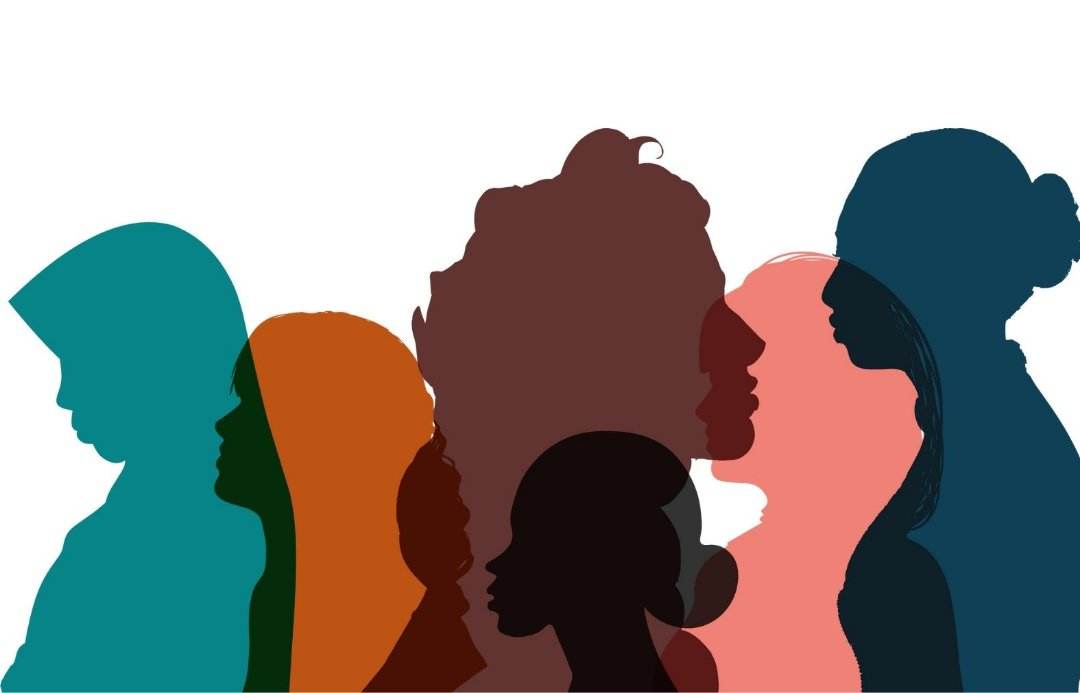 Women and girls in Bosnia and Herzegovina are increasingly pushing the boundaries that have been imposed on them, often opting to pursue careers long "reserved" for men and considered exclusively male occupations.
As taxi drivers, mechanical engineers, driving instructors, pilots, firefighters, and much more, women today are working diligently alongside their male colleagues. These women advise young girls who still haven't chosen their profession to believe in themselves, study, be disciplined, and not worry about prejudices, because having a job you like is most important.
Amra Beha is a young female taxi driver from Sarajevo. She became a taxi driver quite by accident and has received tremendous support from her colleagues. "Everything I know, I know thanks to them," said Amra, who describes taxi driving as "a beautiful adventure."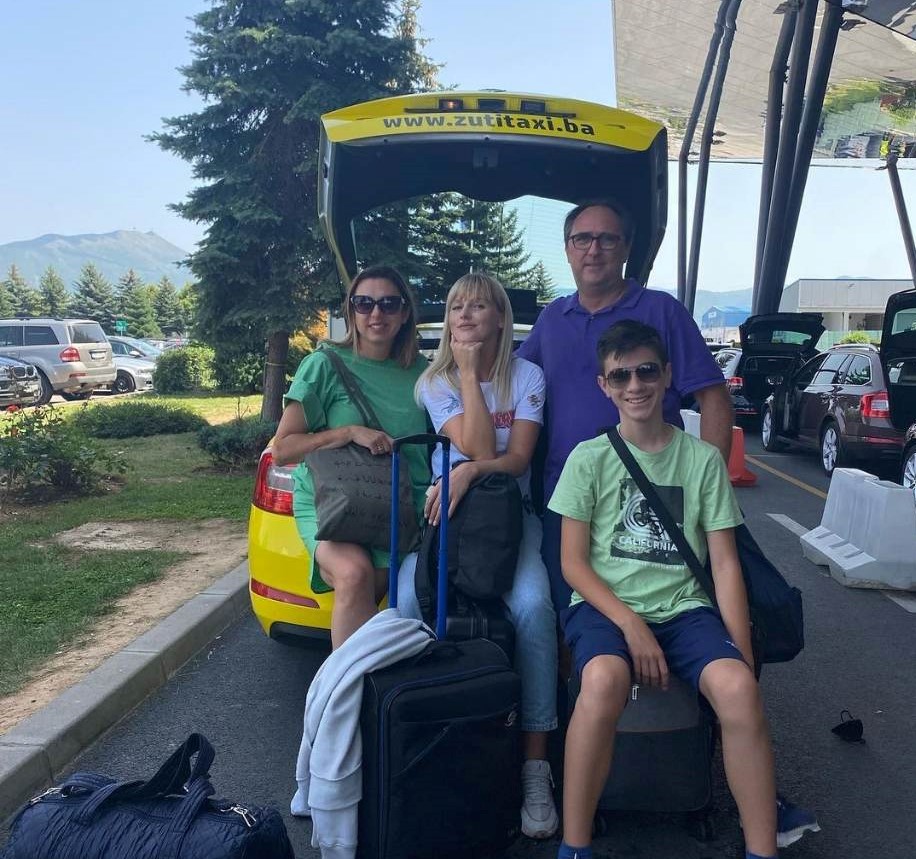 Her passengers are often surprised to see a young woman driving a taxi, but Amra claims that she has never experienced any form of discrimination. She says that customers are delighted with her personality, friendliness, and attitude towards work. She advises young girls to do what they love what fulfills them because then they will value themselves more. 
Nikolina Rebac has been working as a driving instructor for nine years, and even co-owns her own driving school in Čapljina. Like Amra, her interest in her profession came about by chance. "A cousin who had been a driving instructor for many years suggested this job to me after I'd been working in the hospitality industry for years, and I liked the idea," said Nikolina.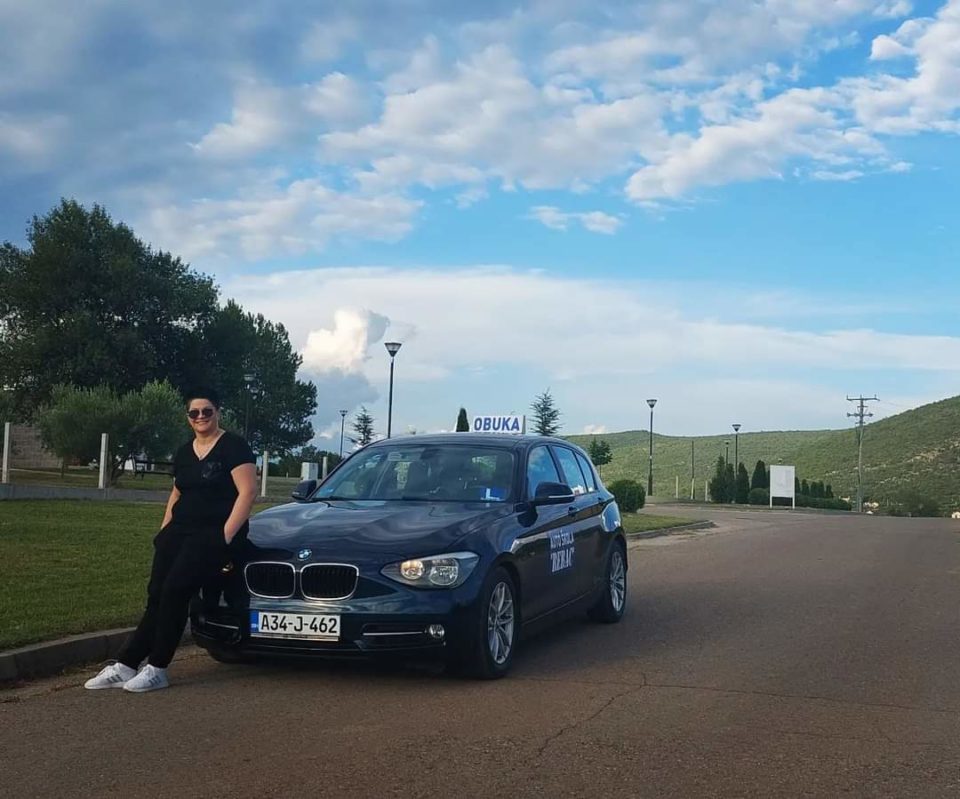 As a private sector job, she points out that it hasn't been easy, especially since it's a male-dominated profession. However, with the support of her husband and family, she was able to overcome the difficulties shed faced early-on. Over time, she came to love her job, which she says she enjoys because "it's very dynamic," and allows her to "meet people and make new friends." 
She doesn't have any colleagues in or outside of Čapljina, but her driving students are mostly women and girls. "Overall, I'm very relaxed and able to work with people who are afraid, and so on. And I work with many students, especially women, who haven't driven in years since they first passed their driving test. Many of them loved driving and weren't afraid of it when they started," said Nikolina, noting that she gets great satisfaction from seeing her students driving later on.
Her message to women and girls who want to follow in her footsteps is that as females, they have the power to turn their lives into whatever kind of adventure they want. "Don't be afraid to follow your dreams and reach your true potential, to release your inner strength. The stereotype that women are bad drivers is gradually disappearing.  The ability to drive a car does not depend on gender, hair color, or anything else. Today, you see women behind the wheel more and more. Women have decided to prove that they can drive like men," Nikolina concluded.
Heroine of the Sky
Biljana Abula from Pale, who currently resides in Qatar, is proof that for women, not even the sky is the limit. She is employed by Qatar Airways as a flight attendant, but she also completed training as a passenger plane pilot, which makes her the first female in Bosnia and Herzegovina with this profession. She is on the waiting list for the first officer-copilot.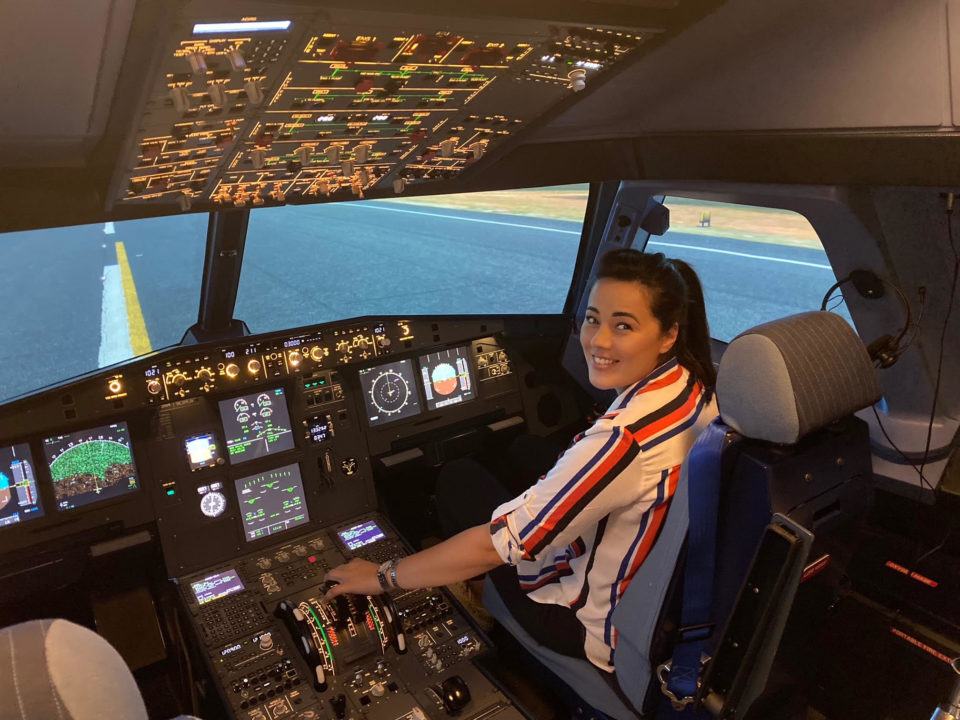 For Biljana, aviation was love at first sight, and she knew immediately that she wanted to pursue a career in this industry. 
"My first flight as a pilot was at the beginning of my training. Even though I had so many mixed emotions and there was so much information that I had to process, coming from instructor and air traffic control, it was an unforgettable experience, and that flight will forever be one of my favorites," said Biljana. 
Biljana says she hasn't encountered discrimination from her fellow aviators, but there have been some inappropriate questions that she wouldn't have been asked if she was a man. Most of these questions have come from people from the Balkan region. "Some examples are questions about my ability to maintain a family and a marriage, or my age in relation to my marital status, or who helped me get my license in the first place, and so on," Biljana explained. 
In addition to dedication, discipline, and love for the job, she believes that in order to be successful, you have to believe in yourself and never doubt your abilities. 
"One of the very important conditions for success is the wind at your back that those closest to you provide, whether it's family, friends, or the people around you, it doesn't matter," she added, telling girls that no dream is too big, no dream is crazy or impossible, and that they don't have to meet anyone's expectations but their own.
Destroying Prejudices with Knowledge
According to some unwritten rule, firefighting is a male profession because it requires strength and endurance. Although in much of the world, this career is not exclusively for men, in Bosnia and Herzegovina, it is rare to find a female firefighter. One such rarity is Martina Milanović, who is the only female firefighter in the Čapljina Fire Department. 
"I don't know why there aren't many girls and women in this job in our country, unlike in more developed countries, where this isn't the case," Martina mused. She explained that her interest in this job arose incidentally during her internship at the Čapljina Fire Department, and at the persuasion of her colleagues, she took the professional firefighting exam and passed it. From the very beginning, she had the support of her family and loved ones. 
Martina's shifts are from seven in the morning to three in the afternoon, and sometimes she also works on weekends. She is aware that every job has stressful situations, including hers. She tells young girls that if they are passionate about firefighting or any other job, they shouldn't let any obstacles stand in their way. "Just be brave and move forward," advises Martina, adding that any prejudices you might encounter don't last long, and "you end up doing something  you love." 
The prejudice that technical sciences are intended mainly for men is being destroyed by female students, who are enrolling in and graduating from mechanical engineering departments in increasing numbers. Mersiha Halimanović is a mechanical engineer and says that women are still less represented in mechanical engineering than men, but their number is increasing year by year.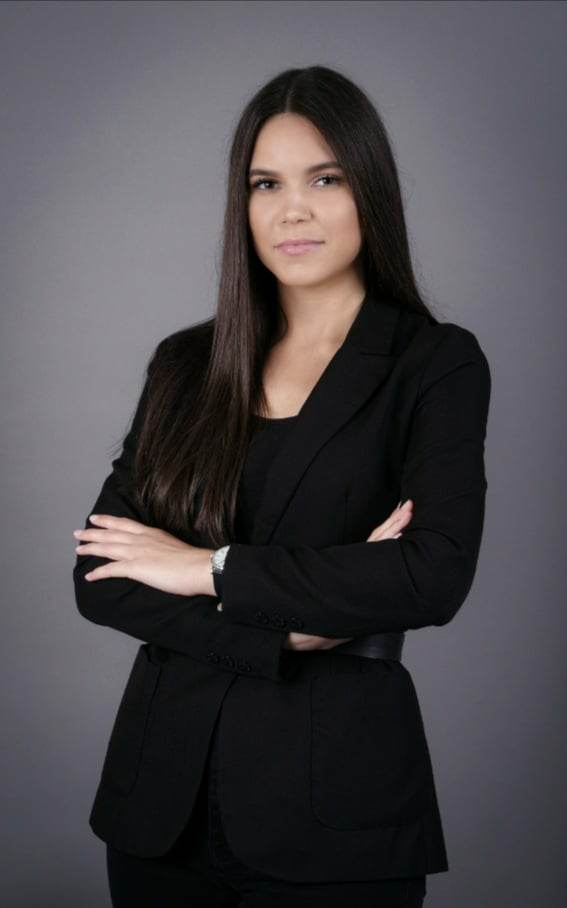 "Mechanical engineering is often considered a typically male job, but this is not true. Women can be just as capable and successful in this field as men," explained Mersiha. She noted that there are several reasons why girls show less interest in this area, such as a lack of female role models, prejudices, and a lack of understanding. 
Women in mechanical engineering, as she pointed out, bring certain advantages to this field. "They are usually thorough, careful, and precise, which are qualities that are important in this job. Also, women bring different perspectives, experiences, and ideas, which can help in innovation and solving problems in new ways," said Mersiha. 
She says that she encountered difficulties while looking for a job, recalling that on several occasions, she was explicitly told at a job interview that while she met all the qualifications, she should reconsider whether or not she really wanted the job. When she said that she did want the job, it was often given to a male candidate anyway, because they believed that a man would be better able to handle the professional challenges. 
Mersiha emphasizes that a great deal of time and effort are needed in order to be successful, because nothing just happens overnight. She advises young girls to ignore discouraging comments and keep working towards their goals because "only with knowledge can we change things."