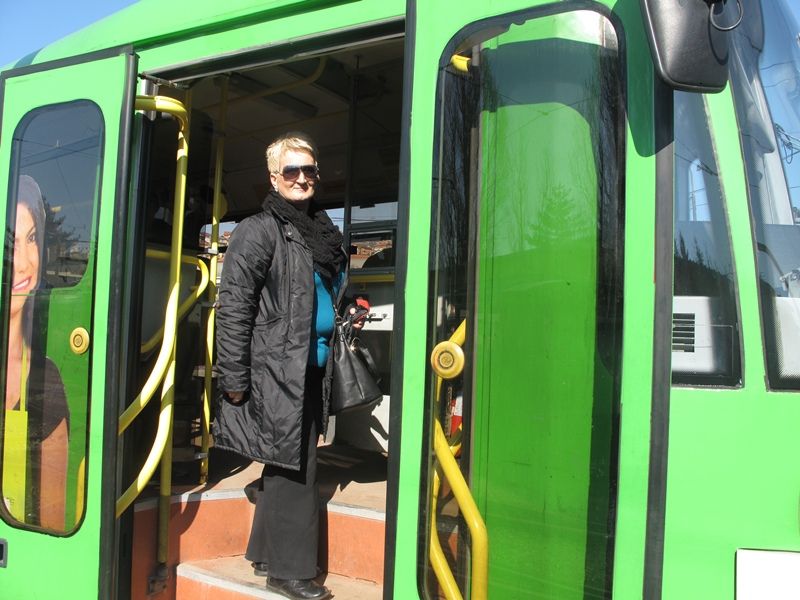 The Post-Conflict Research Center in Sarajevo speaks with four women who provide a striking contrast to the way women are usually portrayed in Bosnian society.
This accusation could not be farther from the truth, but Pezić-Ahmetpašić says that criticism actually works to motivate her.
"Any critique is welcome, because every critique gives me motivation for further development, makes me more ambitious, more determined, and a more dedicated athlete. I always find a place in a gym full of smug men, because this is a sport to which I am dedicated and which I love," she said.
Pezić-Ahmetpašić provides a striking contrast to the way women are usually portrayed in conservative Bonsian society – as weak, dependent victims whose worth is measured by their attractiveness and reproductive abilities. Even the Bosnian language works against women in certain ways. We live in a society that constantly rejects the grammatical feminine form for words such as soldier, pilot, delegate, and psychologist. There is no masculine version for words like hostess, stewardess or nurse.
After marriage, only a small number of women in Bosnia-Herzegovina will keep their name – and face the consequences for doing so. In the hallway you will almost certainly meet a neighbor who will ask if you live in an extra-marital partnership because there are two names on the door. And if you at any point state that you don't want to get married, your success will be completely undermined. Even if you win the Nobel Prize you will be considered less successful than if you had gotten married and had children.
It is incredibly difficult to go against the grain in Bosnian society, but let's turn to the few women brave enough to be different, who are currently excelling in stereotypically "male" fields.
Zlata Delić, from Doboj, has been a professional soldier in the Armed Forces of Bosnia and Herzegovina (AFBiH) for more than three years. Like her male colleagues, she handles sophisticated weaponry, drives military vehicles and participates in fire drills. She told the Post-Conflict Research Center (PCRC) that she does not encounter any gender stereotypes or prejudice from her fellow soldiers.
Aida dr. Sinanović is also part of the AFBIH, but as an officer and doctor.
"This is my fifth year as a deployed major," she told PCRC. "I am receiving a major's salary for my work and I am waiting to obtain this rank. I am a commander of a medical unit which has 50 military and civilian personnel. I never had any gender-based problems."
She added that she works on gender-related projects, and that UN Security Council Resolution 1325 – which addresses the role women should play in conflict management, conflict resolution, and sustainable peace – "is discussed and respected in AFBiH."
Maira Brkić, from Gračanica, is an economist by education but chose hunting as her hobby when she was 19.
"When I decided to become a gamekeeper, many people were looking at me in amazement. When I took the gamekeepers' exam, there were 50 men with me and not a single woman."
Brkić added that she doesn't pay attention to stereotypes and thinks a woman can do any job she wants to do. She just needs good will and determination.
To all the women in Bosnia and throughout the world who forge their own paths, who work to end discrimination, who ignore stereotypes and don't let others determine their capabilities, PCRC in Sarajevo wishes you a very happy International Women's Day.