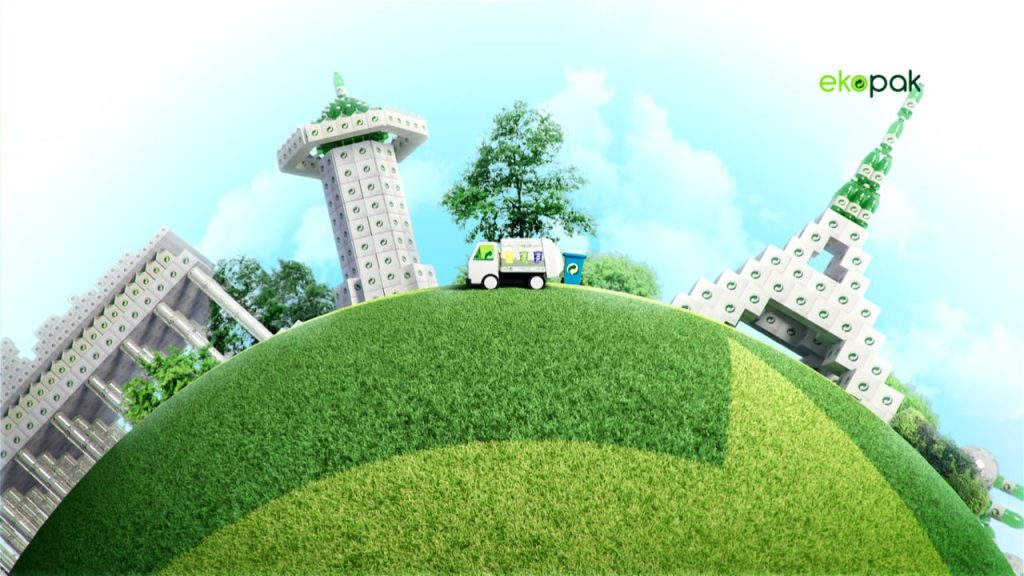 The undeveloped waste recycling system in Bosnia and Herzegovina (BiH) harms not only nature, but also our budget.
The undeveloped waste recycling system in Bosnia and Herzegovina (BiH) harms not only nature, but also our budget.
Recycling waste in BiH is one of the insufficiently exploited potentials of our country. The Director of the Center for Ecology and Energy, Džemila Agić, believes the government is responsible for this situation.
"It is necessary to establish a system for recycling waste so that it becomes a common practice rather than an exception. The government is responsible for securing the appropriate infrastructure, after which the entrepreneurs can take over," she explains.
One of the Center's studies shows that organized garbage collection is being taken care of in only 40 percent of BiH. "We have a fundamental problem and it is ridiculous to expect that the appearance of recycling bins for sorting garbage, which is the basis of any recycling process, will happen overnight," stresses Agić.
She explains that glass, paper, plastic and metal are recyclable and that those materials end up on legal and illegal garbage dumps every day, causing immeasurable harm to the ecosystem. "Saying we don't recycle is equivalent to saying that we are throwing money away and destroying our water supply without any worries," she adds.
According to Agić, the biggest source of revenue is in the export of glass packaging or multilayered Tetra Pak, but Bosnia does not have the capacity for that.
"Have in mind that recycling generates over 100 million euros annually in the European Union. If BiH managed to acquire even a portion of that income, our situation would significantly improve," says Agić.
The Director of the company Ekopak, Amela Hrbat, explains that the system of separate waste collection and the recycling of packaging waste have been enforced in BiH for almost a year now, but only around 10 percent of waste is recycled.
Only in BiH's Federation Entity
The first of its kind in BiH, Ekopak is a non-profit company created for the management of packaging waste and owns the "Green Dot" license for Bosnia and Herzegovina. "We operate based on the Ordinance on Packaging and Packaging Waste Management on behalf of companies who transfer the obligations from that rule book onto Ekopak," explains Hrbat.
According to her, recycling is a process that one learns and adapts to. Hrbat says that the percentage of waste recycled in European countries is around 50 percent, but we should keep in mind that this topic is still relatively new in BiH.
"At the end of 2013, we became part of the "Green Dot", which is a system Germany has been part of since the eighties. In essence, it is a packaging label that guarantees that the company participates in the waste recycling management system," Hrbat notes.
She explains that there are 20 centers for the collection of packaging waste in BiH. "All of them are in the Federation Entity because the legislation is such that it only deals with this issue at the entity rather than the state level," says Hrbat, adding that the company does have plans to expand its activities to the Republika Srpska Entity.
Both of our interviewees agree on one thing – including ecology as a part of education creates a foundation for the clear recognition of the importance of recycling.
The Center for Ecology and Energy emphasizes projects that are specially adapted for youth. "It is enough to point out the possibility of using something old, something they no longer need anymore. Through simple brochures, it is easy for children to understand the process, and you'd be surprised to see children explaining to their parents that today's newspapers can be used to make new material," Agić explains.
Ekopak holds ecology competitions where, through socializing, learning, and receiving small prizes, primary school students learn more about ecology. "Some of the students were so creative that they sent us photographs from schoolyards where they used old tires to make ornaments, thus moving them out of the way while at the same time beautifying their space," says Hrbat.
Sorting Waste
When it comes to starting a private business in the field of recycling, the situation leaves much to be desired. The few companies engaged in this business face many problems.
"One of the biggest problems is that there is no primary sorting of waste, so it is hard to come by the raw materials we want to recycle," explains Novak Pejaković, the Director of Nora Plast, a company that recycles nylon in Banja Luka. According to him, it costs more to buy the waste from which they extract the materials they want to recycle, and it would be much simpler if there existed a system for sorting this waste.
"Starting any business, especially one in this field, requires large investments, and the expenses increase when you face obstacles like these. I believe that there would be more recycling plants if the state would at least take care of the first stage of sorting so that we aren't wasting our resources doing it," says Pejaković. He mentions the Republic of Croatia as an example where the state gives subsidies for waste recycling.
Mayor of the Pale Municipality, Miroslav Kovačević, explains that these issues can't be dealt with at the municipality or city level. "Waste disposal and processing is something that should be dealt with by the appropriate ministry. The Ministry of Physical Planning, Civil Engineering and Ecology of Republika Srpska promised that we would soon get a waste disposal area at this location that meets the modern standards," says Kovačević. Supported by donor funds, he explains that this is part of a project that his Ministry is implementing in the municipalities and cities of the Republika Srpska.
"The plan is to open landfills for solid waste management in Banja Luka, Bijeljina, Zvornik, Doboj, and Eastern Sarajevo, after which recycling bins for waste sorting can be expected," says Kovačević.
He explains that the municipalities can still do certain things to stimulate the launch of private recycling companies. "If someone is interested in such an endeavor, the municipality could possibly provide them with land for a period of time free of charge because such companies mean employment, and that is an opportunity we shouldn't pass up. But, it is the initiative of the entrepreneurs that plays the key role," notes Kovačević.
Our interviewees feel that understanding waste as a raw material, as opposed to viewing it as garbage which needs to be removed from our sight, is the key to creating a system which has multiple benefits – the most important of which being the preservation of natural beauty and the recovery of our country.