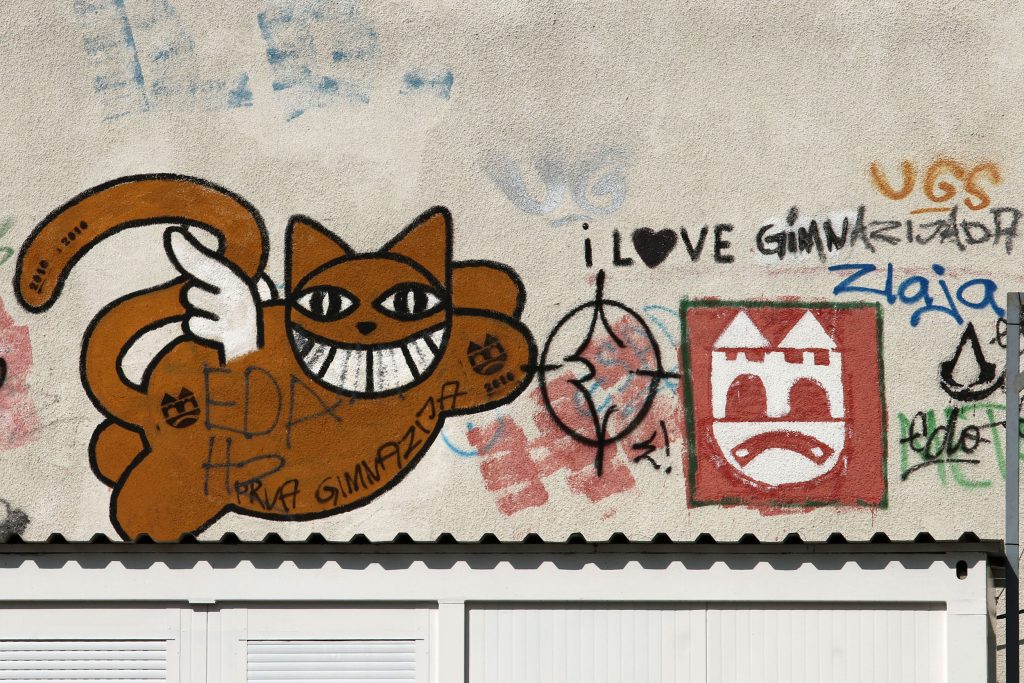 Monsieur Chat, also known as the yellow cat in Sarajevo, is the work of the French-Swiss artist Thoma Vuille. At first, the cat's creator was unknown, but he was caught painting the cat and soon became famous for his work. This well-known orange-yellow cat painted mainly with acrylic paint was first created in 1997 in Loiret, France.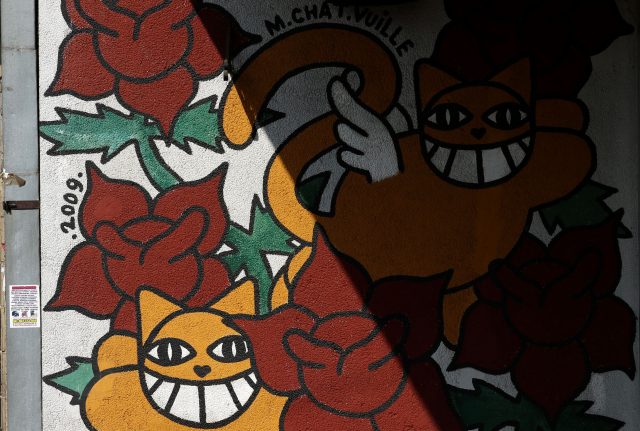 The mysterious cat is always smiling and, since 2003, has been painted with white wings on its back. Since its first appearance, the cat can now be seen in public spaces in cities around the world.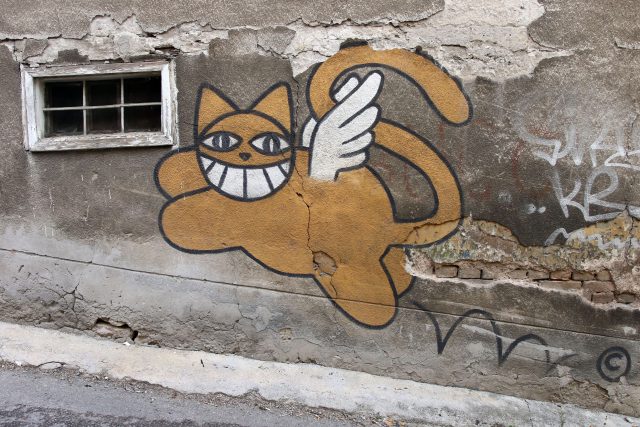 In the 2004 movie Chats perchés by Chris Marker, Monsieur Chat, who by that time was already painted all over France, made an appearance. In 2010, the cat's creator stated that there were around 60 cats in Paris alone.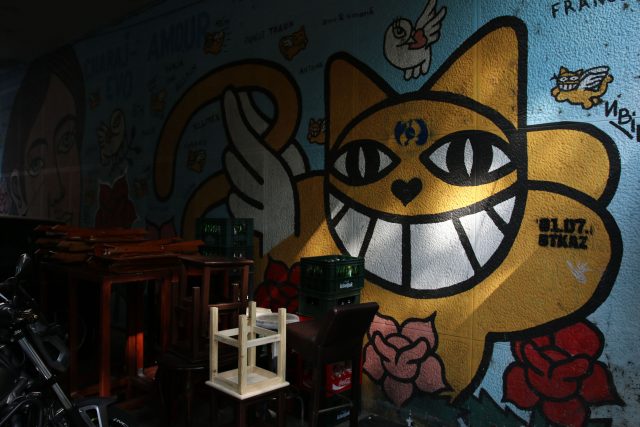 There are three cats in New York and in Pristina. There are also cats in Vietnam, Belgrade, South Korea, Morocco … and, of course, in Sarajevo.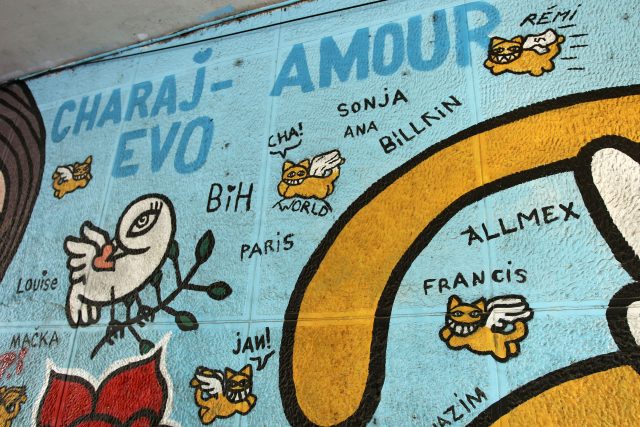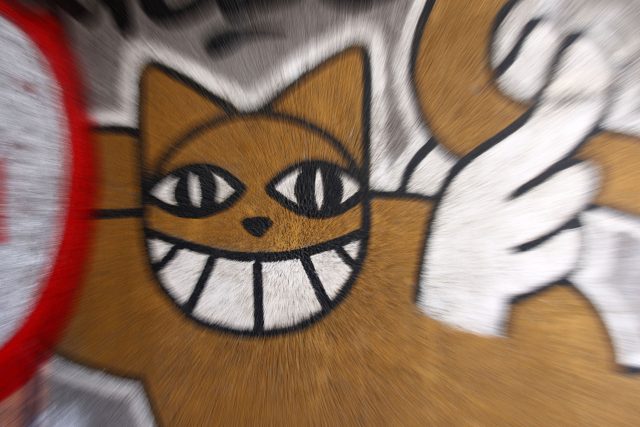 The yellow cat appeared in Sarajevo in 2005 thanks to France's Andre Malraux Cultural Center. There are now 12 yellow cats painted in different places around the city and one tram has also been transformed into the Monsieur Chat tram.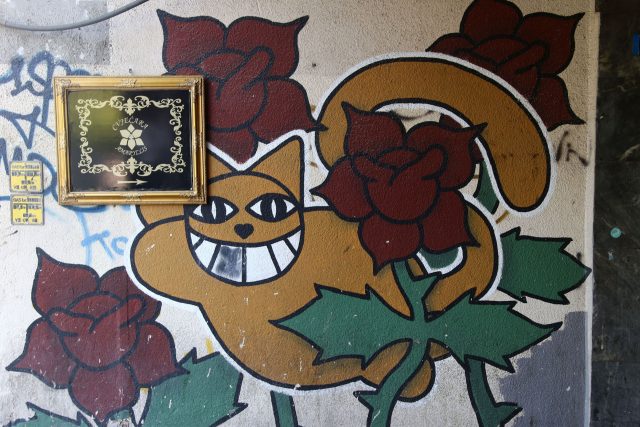 In 2013, the Andre Malraux Center merged with the French institute in Sarajevo to work under a unified framework, and the yellow cat continues to smile at the passers-by from the walls of Sarajevo.