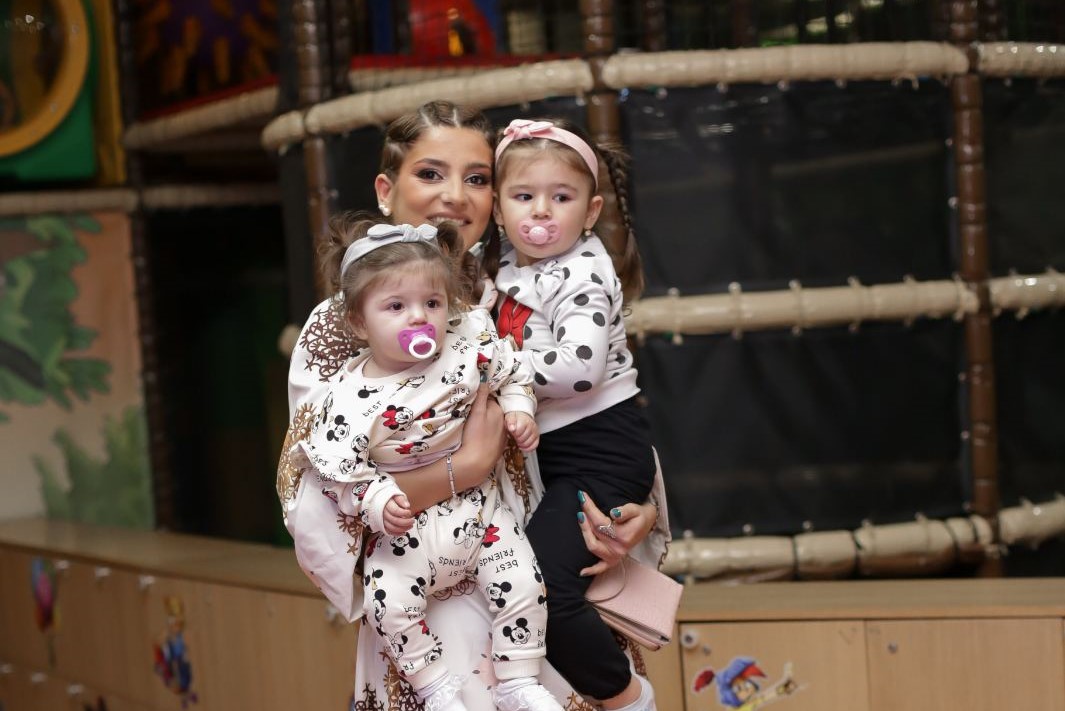 "Pure love" – this is how Ajla Aljić from Ilijaš describes her brand nightgown brand "DoolZee," which she created for all women who have an eye for a quality piece of clothing. After high school, she began studying comparative and world literature in the Faculty of Philosophy at the University of Sarajevo, but her desire to start a family prevailed, and she decided to drop out of college. Although she is now a divorced and single mother of two girls, this has not stopped her from pursuing a creative career and achieving her dreams through starting a private business.
"Life is unpredictable, you never know what it will bring you. Sometimes you find yourself stuck at the crossroads wondering what your next step will be. The world we live in is very fast and requires a lot of focus. At one moment, I slowed down and had a talk with myself, and made a decision which will ensure a good future for myself and my children, as well as their childhood," said Ajla.
The name DoolZee comes from the book "Dance Shoes," which Ajla read as a little girl. Although her wish was to become a ballerina, that was not possible for several reasons.
"That book mirrored a lot my life, I even started calling myself DoolZee, and a lot of people from primary and secondary school called me that. It was my artistic identity. The character in the book dreams big, but it takes a lot to make them reality. As good as we are at something, we need luck. DoolZee has a big heart, but she is surrounded by wolves that make things difficult for her. In the end, though, she gets what she wanted," says Ajla.
One scene from the book is especially important to her.
"There is one sentence I will never forget – when DoolZee looks in the mirror, and she sees that she is not what she used to be. She says she wants to go back to how it used to be. And when she picks up her heart that is now black, she comes back stronger than ever. She starts believing in herself again and then she can finally achieve what she wanted," explains Ajla.
Art as the Starting Point of Creation
She says that from an early age she loved everything related to creativity, so she drew, painted, played instruments, and sang. During a stressful time in her life, these things helped her healed. However, she started designing dresses by accident.
"It was something that feeds my soul, and I said to myself, why shouldn't I let that creativity feed me in all possible ways. I knew it was a sign that I should start doing something, but I knew it had to be something I love, and something that cannot easily be found here. Without a second thought, I decided to start making women's nightgowns and kaftans (or coats) in silk, which instills pleasure and luxury at first sight. I think that every woman should have a nightgown, or as many of them as possible because I personally love these things and wear them all the time," says Ajla.
Ajla also understands that women who are dedicated to their families rarely have the opportunity to wear something beautiful.
"During a certain period of my life, I was constantly at home, but I still like to take care of myself and look nice. That's when I decided I wanted to make nightgowns. A lot of women asked me where they could buy a halter, kaftan, or other similar things because it is less common in our country. We only older collections here because we are lagging behind the trends," says Ajla.
In the beginning of any business venture, it's not only the idea that is important but also the the initial financing. Ajla knew this well, so first she consulted with her parents and friends, who all responded positively.
"Then I started looking for the type of material I would use because I knew absolutely nothing – the only thing I had was a vision of what the items should look like, and I also knew how to draw. I read a lot about different types of materials, so I got in touch with one woman who has been sewing for many years and then through her I came to another woman who worked in Milan for Robert Cavalli and other famous brands. She told me that quality is the most important thing in this business, because if you buy something that is not of good quality, you will never buy it again, which is quite logical regardless of the price. And if you have quality, whatever the price, you will do your best to buy another piece," recounts Ajla.
First, she started working on simpler models that she only shared with family and friends. But she was still looking to add details that could be recognizable for new customers who may decide to buy her creation in the future.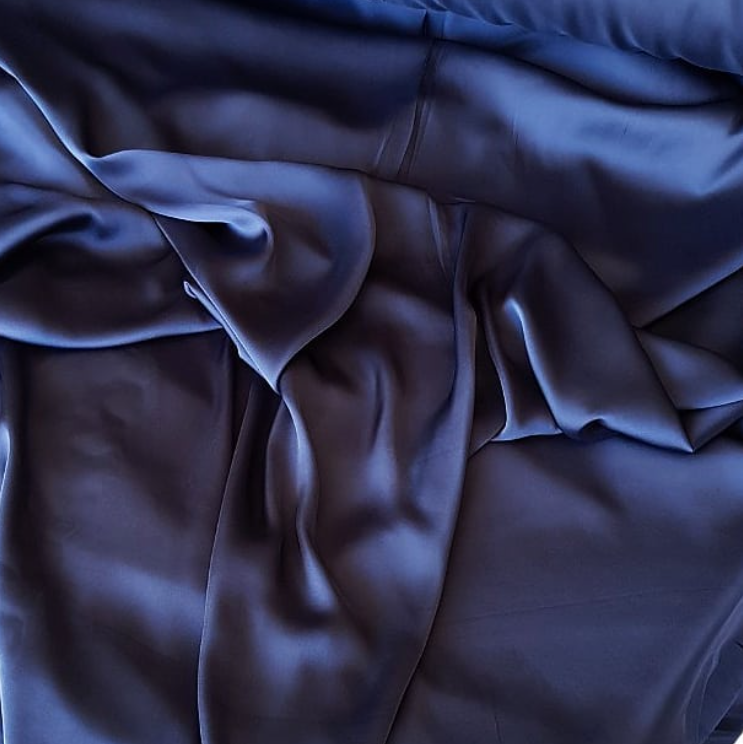 Addition to Simplicity through Deep V Back
She chose to use deep V cut at the back of her gowns as a signature look for her collections, settling on her favorite color combination, gold and black.
"I like when a woman has a half-naked back, I didn't choose it to be something vulgar, but because when a woman wears it, it's very attractive. Some will say the V cut is too simple, but I think it looks nice on a woman. It's kind of subtle," says Ajla.
Starting out wasn't easy for her.
"When I told a friend, she immediately made a Facebook page and Instagram for me, but I needed money. When I came to my seamstress, I told her I only had drawings. Then we started to make the drawing look better and transfer it to material we had. Making the first sample was a very long process. Today, people buy a Chinese piece of clothing and disassemble it, then take a cut and add something else to it and say that it is their model. We even lost a whole day making the perfect sketch for straps," says Ajla.
According to Ajla, a nightgown can be made in four hours, as long as you already have a cut, but if you want to start from the beginning, the process takes longer. Her first creation was also very emotional for her.
"When I made the first model, I was so happy and I even started crying. I couldn't believe my dream came true. We sewed everything else following that piece. After that I did a two-piece set – a T-shirt and shorts – and then I did a kaftan. I wanted it to be as simple as possible, but again to have something graceful. I decided on bell sleeves and lace, which gave the kaftans a lot of charm. I always wear it home. I even combined it with pants and a T-shirt, and a lot of people asked me where I got it," says Ajla.
For now, she offers standard sized nightgowns and kaftans, and the price depends on the type of material she uses.
"If I spent, for example, 50 BAM on one nightgown, then I have to make that money back and earn something on top of that as well. For now, my team is only working on bulk production because when you make 100 pieces you have an automatic discount on all materials. So, I think then I will be in a position where I can lower the price and make them affordable for everyone, but I will not lower my standards. If someone trusts my products enough to pay me with the money that they earned, then I want them to be happy," says Ajla.
Her drawings were also praised by Adin Hebib, a Bosnian painter, who is one of her greatest supporters.
"I showed him the drawings and he said, 'Well, this is amazing, let's do something.' He also told me that it would be a shame not to give this work my all because he is familiar with this kind of work – he worked for the big names, and he also understands design. For now, I have stopped with all of that. I've focused more on details and I'm sketching a lot, but I'm not posting anything on my page because I've noticed that some people have started stealing my ideas. I am focused on making one fine collection of four or five models and devoting my maximum to them," says Ajla.
In addition to her business, Ajla is also working three additional jobs and says that she indulges in drawing during the evening for some positive energy.
Nevertheless, Ajla prefers not to partner with BiH brands due to toxic competitiveness in this business.
"I often had the chance to work through music with people who have already established their names. It may be bad from my side, but these people are like wolves, and I don't want that. I don't want to squeeze myself into that mold and let drain my energy at all. So, I don't want to be part of a chain where we compete and are constantly under pressure. I want to try this on my own so I can say that I did it. I want to fight my own fight. I know people will buy my collection, and my biggest goal is to be known around the world," says Ajla.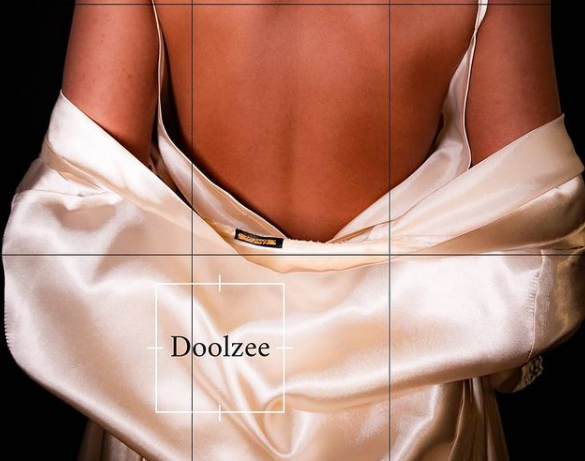 Being Natural is Beautiful
Although many perceive fashion as the source of a woman's beauty, it can also be the source of stereotypes connected with a woman's appearance.
"We all love to see a beautiful woman, but real beauty comes from the heart. When someone is listless and unhappy, you can see that from the outside. We need to work on awareness that a woman is not only here to give birth to children, or cook at home, or depend on others financially, or only to look beautiful for others. As a mother of two girls, I don't know how to keep these stereotypes from being imposed on. It is very difficult to emphasize natural beauty," says Ajla.
Ajla believes that the only thing people need to have to puruse their goals is courage.
"Generally, in life, people should have courage and not be afraid of anything because we never know when we will lose something – if we knew, we would not follow that path. Only people who have no fear can things done. People who love, people who are positive, people who fight. The type of people who can sleep peacefully because they know that they have not deceived anyone, or caused undue pain," says Ajla.
Ajla also believes that everything in life requires hard work, and she wants to inspire others with her story.
"Imagine having two babies: one who hasn't walked yet, and the other who has just started talking. I never said I couldn't do something, nor did I look for any other way. The only way I knew is to fight for what I believe. It may be the hardest way, but it is also the best way," says Ajla.
One of her dreams is to open her own shop because she believes her struggle will bring good results.
"At the end of the day, I want to be able to tell myself that I tried everything. I was not lazy, or waiting around for something or someone, but I fought to the very end. I want to be proud of myself and that keeps me going," concludes Ajla.
You can view and order her creations on her Instagram profile (@doolzee or @ajla_zee_doolsee).