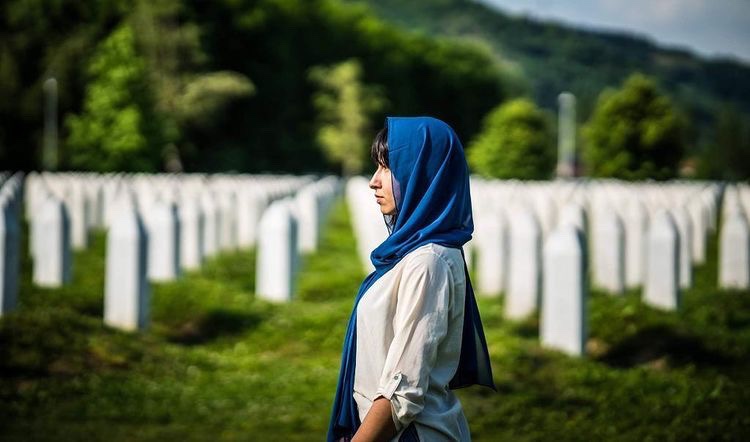 Srebrenica Memorial Center strives to preserve the memory of genocide and combat its denial. Led by Dr. Emir Suljagić, the young team works tirelessly to show consequences and the scale of genocide that happened in Srebrenica and Eastern Bosnia to the whole world. A young volunteer from Visoko, Amina Žiga, has been part of the team for a year, even though she is not from Srebrenica. 
The Memorial Center in Srebrenica is becoming more and more relevant due to revisionist policies and genocide denial practices by politicians in Serbia and those from Republika Srpska. This became clearer after Valentin Inzko, the outgoing High Representative, passed the Law on the Prohibition of Genocide Denial in BiH.
The Memorial Center represents the fight for truth and justice by sharing stories from Srebrenica. Even the volunteers who work at the Memorial Center have their own stories and special connections to Srebrenica. Amina Žiga (24) is a prime example of such a volunteer. She decided to work at the Memorial Center even though she is not from Srebrenica. 
Ms. Žiga was born and raised in Visoko and completed her studies in International Relations and Diplomacy at the Faculty of Political Sciences in Sarajevo. After finishing her studies, she visited the Srebrenica Memorial Center for the first time and got acquainted with its work. Shortly after that, she started volunteering at the Memorial Center, and after that, she moved to Srebrenica.
"My wish was to move to Srebrenica, which I did. Srebrenica is a small community, and I was aware of the challenges I had to face. But despite that, I'm here. I have been living with the people of Srebrenica for less than a year, and I feel hospitality and generosity every day," said Amina.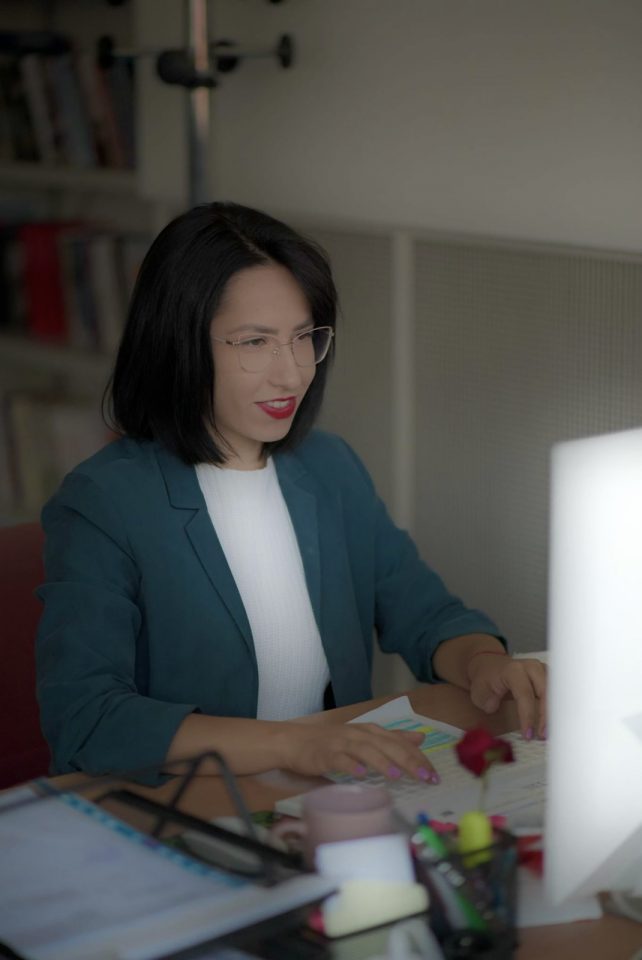 She had the opportunity to talk to young people from the Center, who also survived the genocide. The experiences and stories they shared with her were moving. They also awoke in her the desire to spread the truth and nurture a culture of remembrance. 
"Some of my colleagues are young people from Srebrenica and the surrounding area, which gives additional importance to the whole story. Most of them are optimistic people who see their future in Srebrenica and contribute to the growth and development of the community in which they live through their daily work," said Amina. 
Amina added that she has seen the Memorial Center grow into a serious institution with its own website and publications. 
She is motivated by people who survived the genocide and contribute to preserving the truth through their work at the Memorial Center. She is most involved in the project "Truth, Dialogue, Future," funded by the British Embassy. 
"Amina contributed to the" Truth, Dialogue, Future" project by verifying facts in research, assisting researchers, and contacting institutions and organizations involved in similar projects. Through her engagement, she developed a network of institutions working on similar issues, and she was always available to researchers for support, contributing to her team," said Zlatan Hajlovac, an external associate of the Srebrenica Memorial Center.
In addition, Amina cherishes her extremely capable and talented colleagues and tries to learn as much as she can from them.  
"It is important that young people are involved in such projects because their energy and desire to work is a significant contribution to transitional justice and a culture of remembrance – especially when they can learn from more experienced colleagues. In my opinion, this combination is yielding results, and it is important to pass on the lessons of the Srebrenica genocide to future generations," Hajlovac said.
The Memorial Center contributes to preserving the memory of everything that the people of Srebrenica went through, and they strive to be guardians of truth for the city. 
"I am more than satisfied with my engagement in the Memorial Center. I learn a lot through conversations with colleagues, whether they are for business or private. The productivity and progress I feel gives me extra motivation to learn, work, and contribute," says Amina. 
She added that she is grateful to the Center for their quality program and how they monitor progress through daily encouragement and supervision. 
Amina does not see Srebrenica and the Memorial Center the same as before. Now, she understands everything that Srebrenica has to offer. She is grateful for the opportunity to work with the Center, which participates in many projects apart from the commemoration of the 11th of July. 
"Since I want to make the most of the opportunity that has been given to me, I am trying to help with several projects that my colleagues are currently working on," says Amina.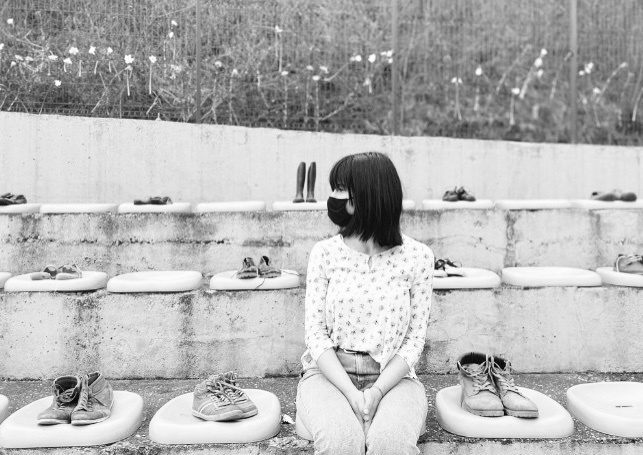 Working at the Memorial Center and living in Srebrenica is the right choice for her for now. What is most important for her is learning and contributing to the Memorial Center and Srebrenica. Even though life can be unpredictable, she doesn't have any plans to leave for now. 
Amina says that many people are not fully aware of the extent of what happened in Srebrenica, which makes the existence of the Memorial Center even more important. 
"The Memorial Center is a fundamental institution for dealing with the culture of remembrance of genocide victims. It is not only important for young people, but also for all people who want to research and learn about what happened in Potočari," says Amina.