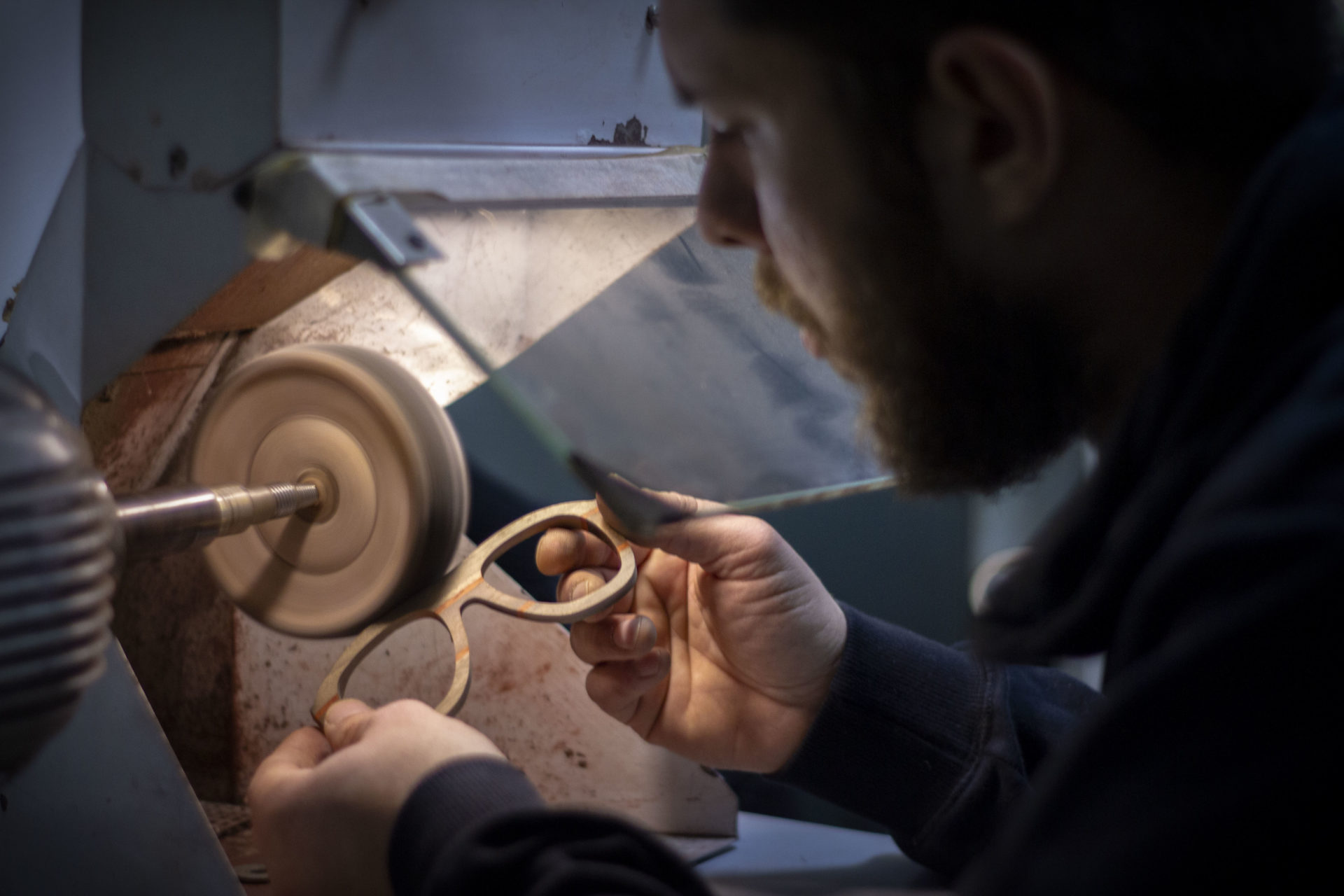 In his quest to craft wearable, functional glasses frames from solid wood, Damir Bajraktarević from Sarajevo has discarded more test frames than he can remember. Five years have now passed since he perfected his frames and the result today is his Dawood brand of recognizable wooden glasses and sunglasses.
Damir loves to be out in nature, especially cycling, and he was a professional guitarist up until recently. Now, music is just his hobby, but in addition to the production of wooden glasses, he also makes guitars.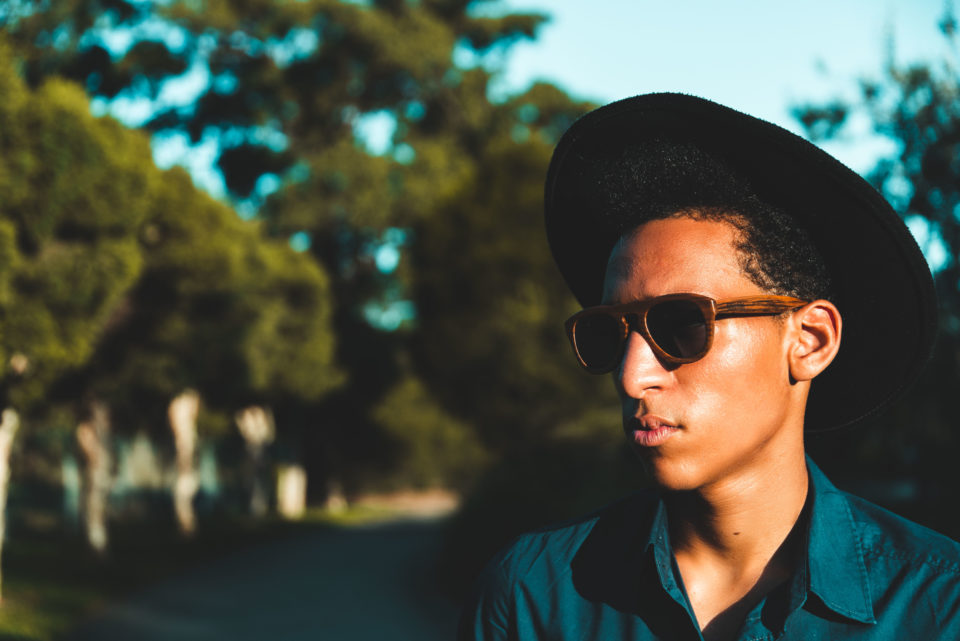 "I was looking for a unique wooden product that could be packed in an envelope and sent cheaply to the end of the world. The original idea of making guitars was not going to be profitable due to the weight of the instrument and the cost of transport," recalls Damir.
Progress has been slow and difficult, but he has had the privilege of meeting every one of his customers. Damir tells me that learning how to use new machines to craft his frames was an unforgettable experience, but a painful one too. He learned quickly that there is no hurry when working with wood, because otherwise you could be left without your fingers. In the Dawood workshop, the glasses are made of solid, quality wood, which is one of the most important differences compared to most manufacturers of wooden glasses. 
"Due to the sensitivity of wood, many manufacturers are not able to make glasses from solid wood. They lack sufficient knowledge of the structure, hardness and elasticity of types of wood, amongst other things," says Damir, adding that he spent a year testing the product.
Creating a single wooden frame involves more than ten phases, each of which is tested at the end. If defects are noticed at any stage of production, the frame is discarded. 
"We pay the greatest attention to the final fine processing of the frame. We often hear the same comment from customers who try our products for the first time: they can't believe how comfortable and light Dawood glasses are. They expect the wood to be heavy and uncomfortable on the face," he points out.
Among the greatest of his successes must be the brand's survival on the market in such unstable conditions. If the situation with the pandemic calms down, the plan is to expand production. He adds, however, that in the current circumstances, it would be ungrateful to predict anything.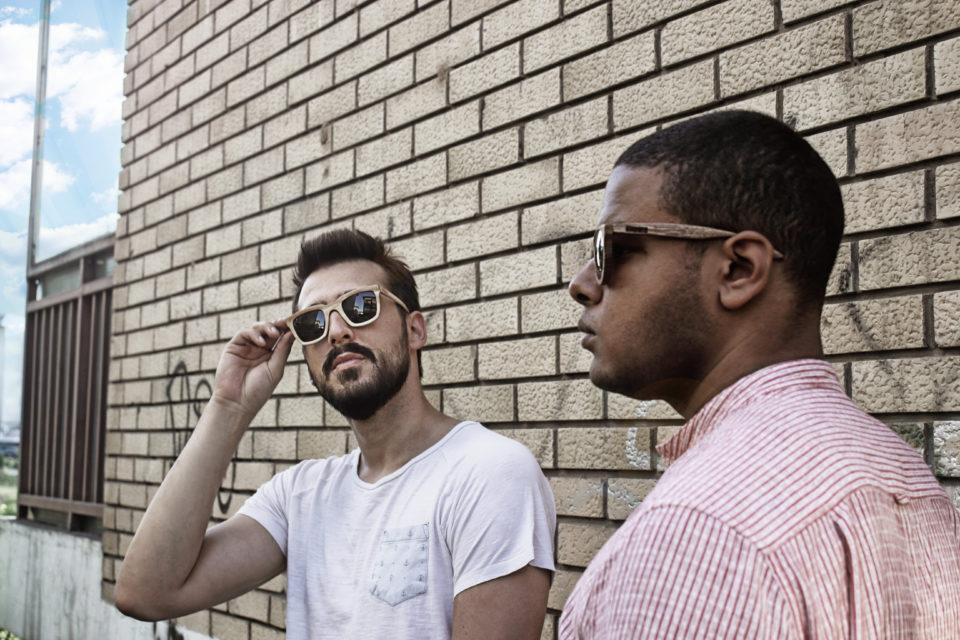 "In BiH, it is difficult to succeed in anything so we are proud of what we have done so far. Dawood has also welcomed another member, business partner and top designer and artist, Ahmet Ertem. A few years ago, we had the honor and privilege of starring in the e-Golf commercial for the regional market. The quality of the Dawood frame was recognized outside BiH's borders, resulting in some manufacturers sending us offers for collaboration," says Damir.
However, he believes that it is not fair to sugarcoat anything to young, educated people, instead warning of the reality of the working environment for those starting their own business. 
"The situation with the pandemic has shown us the disorder of this country and the negligence of the authorities towards their citizens. Many small businesses have failed or will soon fail due to the impossibility of earning money. The state has imposed restrictive measures without lifting, suspending or reducing our financial obligations and charges to it," he warns.
This article was initially published within the first edition of MIR Magazine. MIR, which means 'peace' in Bosnian is an annual publication and platform for young inventive people developed by the Post-Conflict Research Center and Balkan Diskurs. It is dedicated to individuals and organizations that left us a legacy of strongly built foundations to continue our fight for peace and justice.