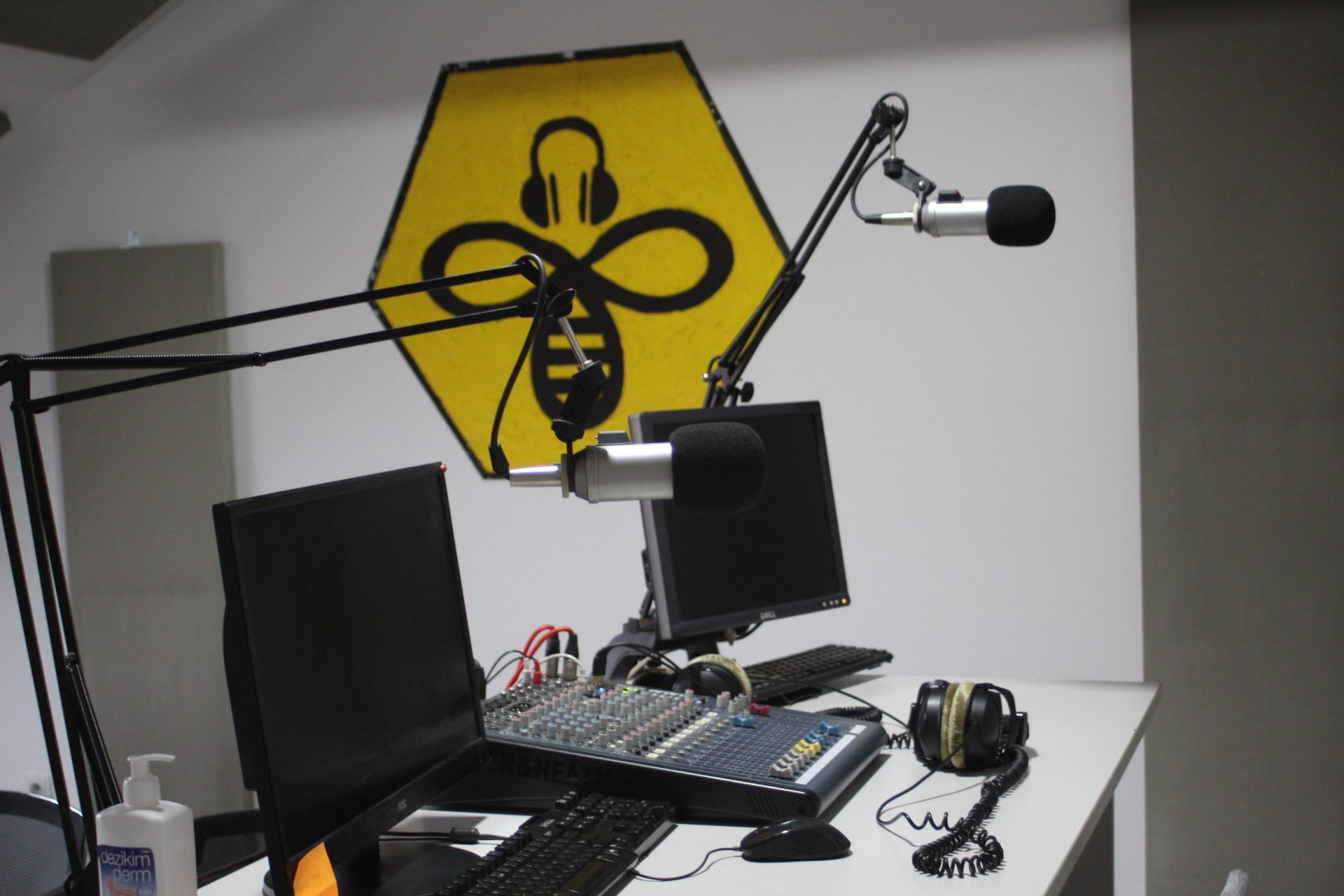 Radio Active Zenica is one of the first community radio stations in Bosnia and Herzegovina. No crime reporting, politics, or advertisements can be found on Radio Active, only positive stories and a lot of good music.
It is managed by the Association for the Care and General Rights of Children "Our Children" Zenica. Created in 2011 when it received a permit from the Communications Regulatory Agency (CRA), its first program aired in 2012. All the content it produces is intended for children and young people, primarily in Zenica and in the surrounding area.

The Association for the Care and General Rights of Children "Our Children" Zenica was founded in 1992 to help children and people through humanitarian work and actions during the war. After that, the organization shifted its focus to advocating for children's rights. Its activities also include the Children's Parliament, the "Be a Man" Club, a debate club, and a production studio.
Radio Active's programming is made exclusively by children and young people. Ena Čaušević is the editor of the Radio Active Zenica program. As a child, she started going to the workshops of the Children's Parliament, and she joined the radio team in 2017, where she has been an editor for more than two years. She says that the radio team members bounce ideas off one another and are constantly acquiring knowledge through various education programs and seminars. They strive to find fresh voices for their activities.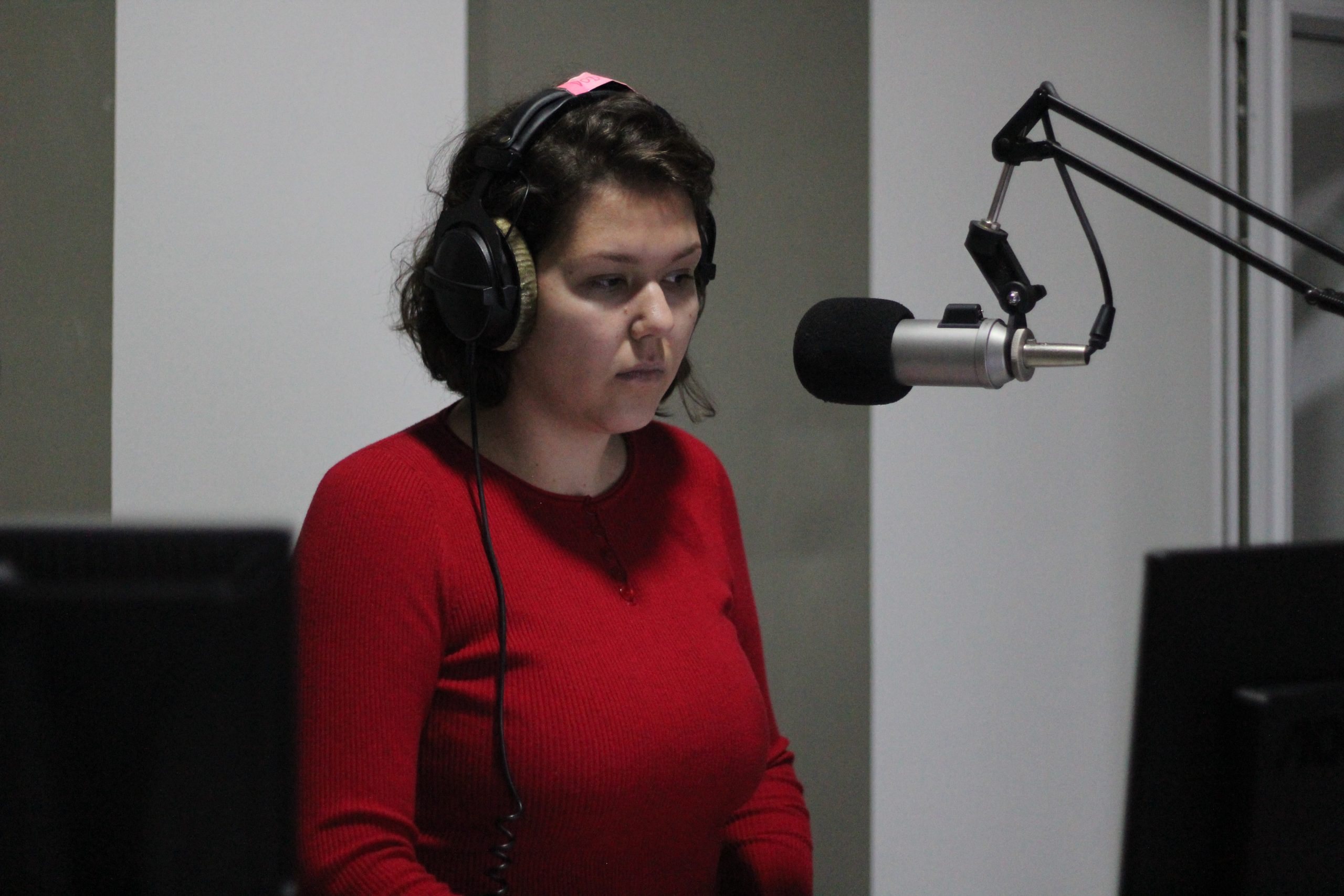 "We currently have about 15 live shows a week. In addition, we have one or two recorded shows a day, various collaborations with other media or associations, and we also contribute to other radio shows. Since the radio station was founded, we have been guided by some main principles: we do not feature crime reporting or negative news in any form, and we do not promote politicians, political parties, or air commercials. We also play alternative music, especially compared to other radio stations in BiH," says Ena.
Ivona Kukić is a volunteer, correspondent, podcaster, and editor at Radio Active. She began working there in February 2020. She says that she only wrote articles in her first few months, but she later expanded her work to other areas.
"I have a feeling that since I've been here, I've been growing up a lot. This is something I wish I had done before. I'm from Zenica, and I've known about radio for a very long time, so I think I should have gotten into all this in my high school days. This is a great opportunity to discover what interests you, to meet peers who think critically and objectively, and with whom you can build true friendships," says Ivona.
After graduating from college, Ivona could not find a job, so through Radio Active, she decided to educate herself informally and create her own work experience on the radio.
"This is a great opportunity to feel useful to the local community and your peers. You find your voice, what you love, what moves you. You learn how to think critically, not be afraid to express your opinion through words, videos, or any kind of media that we create," says Ivona.
She believes that Radio Active is undeniably important for young people in Zenica because it is a safe space to explore, learn, grow, and socialize.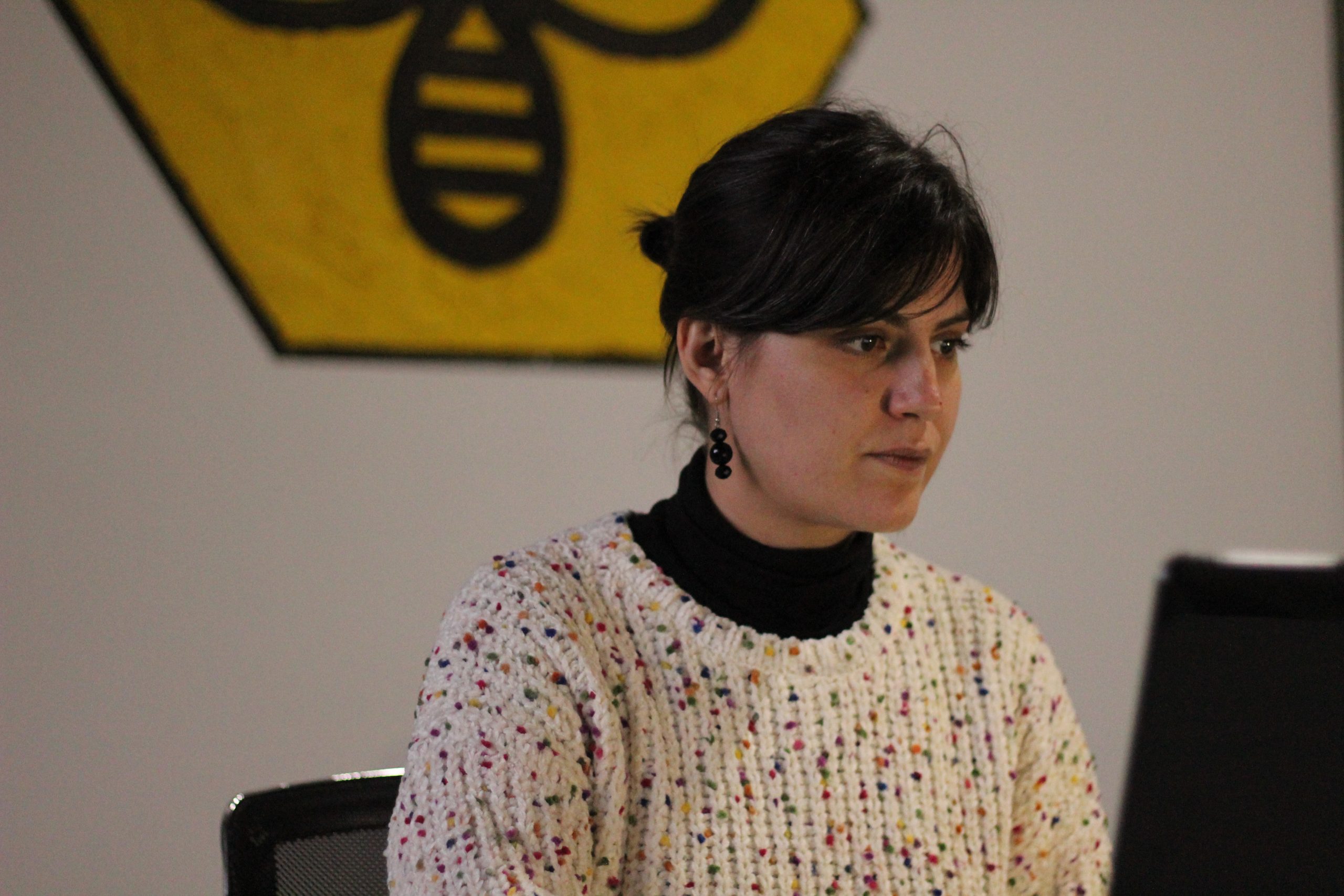 The show's topics are often community-related, focusing on urban issues like activism, culture, art, and youth in Zenica.
"Since the radio's motto is "Let's radiate positively," we try to support positive stories through our program, like local creative youth with good ideas. We include people from Zenica, but also Bosnia and Herzegovina, who are a positive example to others," adds Ena.
Kenan Beganović is also a member of the association "Our Children" and Radio Active. He has been there for three years, and now he is mostly engaged in writing articles and social media editing. He and two of his colleagues authored and voiced a radio drama, the first of its kind in Zenica.
"It's not that I wasn't a team player, but I liked to solve things individually. Somehow I trust myself the most. But here, I learned that I could rely on other people. I learned we could collectively solve problems that we encounter. We do very concrete things and learn and acquire various skills. So, if you are from Zenica and want to be a proactive part of the local community, I think "Our Children" and Radio Active are the right places for you," says Kenan.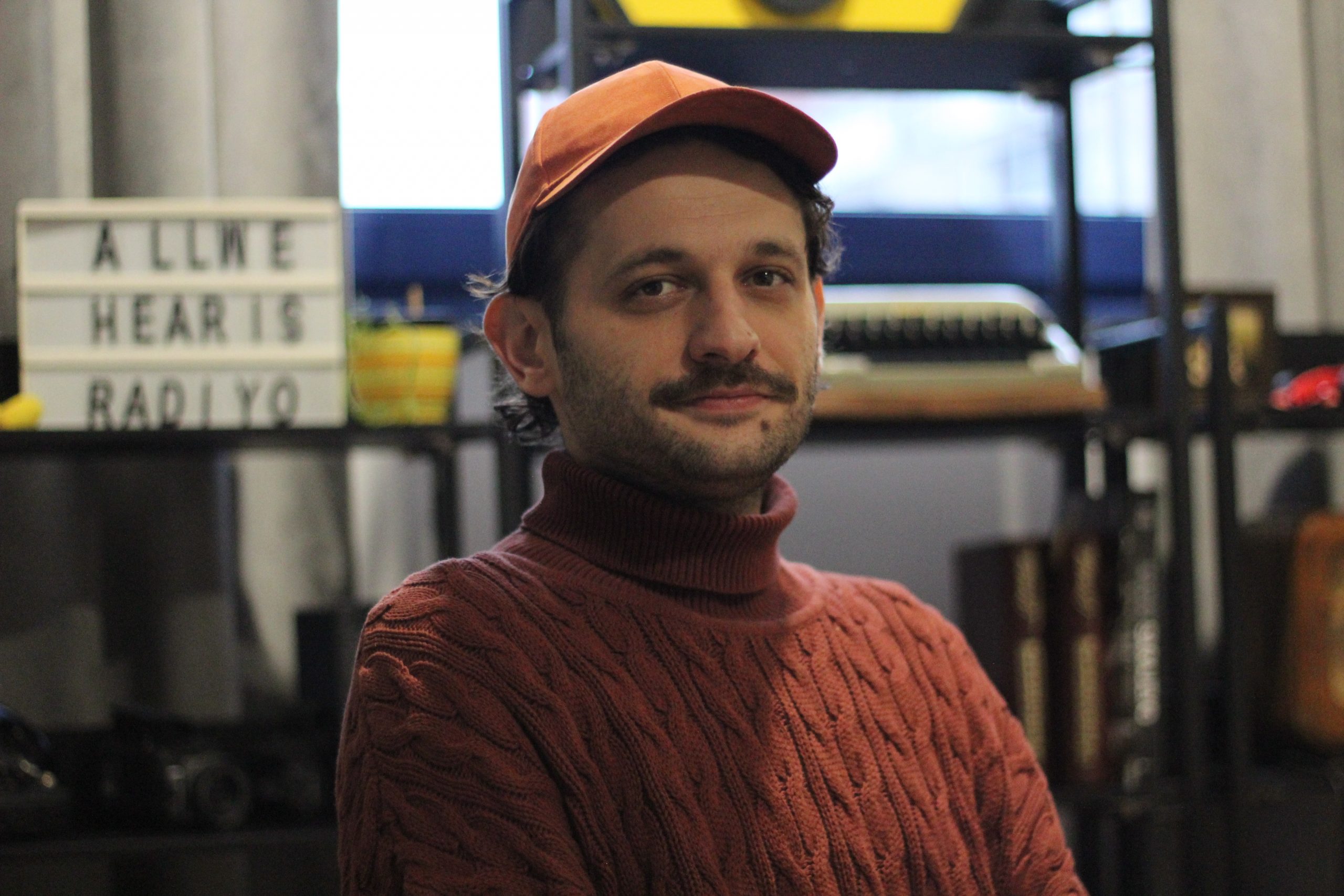 Radio Active strives to feature bands from Zenica, but also throughout Bosnia and Herzegovina. This gives space to new musicians and allows listeners to enjoy different genres and sounds. Radio Active currently employs between 15 and 20 team members, including presenters, correspondents, technical support, and a social networking team.
There is also a production studio where local bands can hold free rehearsals and record songs with quality equipment and instruments.
"I was surprised how many bands actually practice in our studio. Some got the opportunity for their first performance through some of our events. I think this is a rarity – a place where musicians can practice and create whatever they want. And they always have our media support and can publish on our YouTube channel," says Ena.
Citizens of Zenica can listen to what Radioactivists create and broadcast on their FM frequency, and those outside Zenica can do so through their website.
"Every day, we read more and more positive comments. Most of the community supports us. They know about us, especially the younger generations. We are often recognized on the streets of Zenica," says Ena.
Like most non-governmental organizations and youth activities, the association "Our Children" and Radio Active are funded through donors and various NGO initiatives. They received space from the City of Zenica that they renovated through their own efforts and commitment. However, that is the only government support they have ever received.