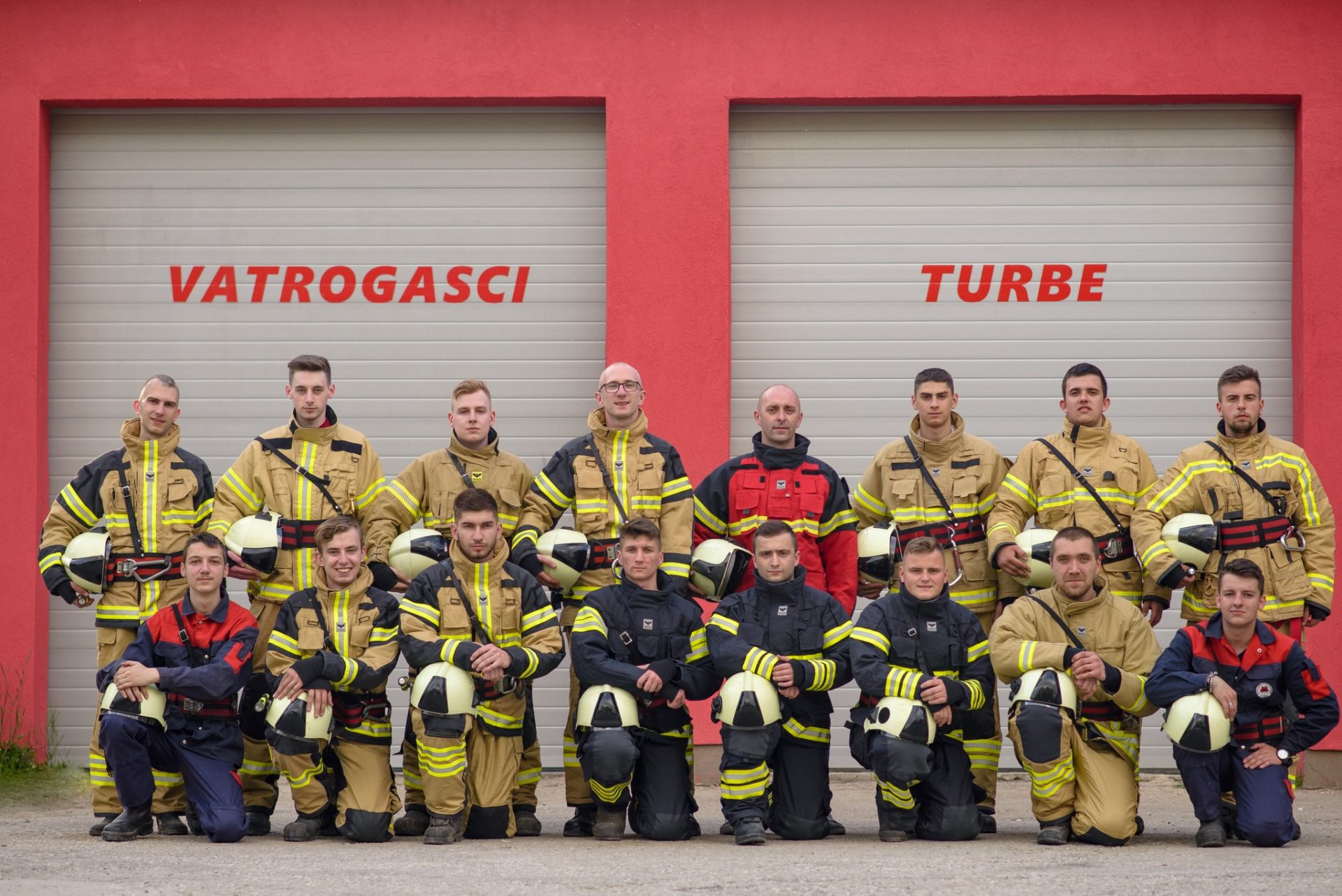 The Turbe Fire Department in central Bosnia and Herzegovina proudly stands as a pillar of the community. Its 50 members, including 28 young volunteers, are unwaveringly dedicated to the protection and safety of their fellow citizens.
Under the motto "Our free time for your safety," they embody commitment and willingness to sacrifice in order to provide protection to those in need. 
Turbe's roots date back to its founding in 1922 by the former Ugar company. Their rich historical legacy continues to shine through, even today. 
Director Kenan Zahirović bears a significant responsibility towards the firefighters, most of whom are passionate young people, as well as towards the community and society. Seven years ago, when he assumed his leadership position, he faced considerable challenges as the fire department was on the verge of closure. However, today he proudly enumerates a series of successful operations and projects.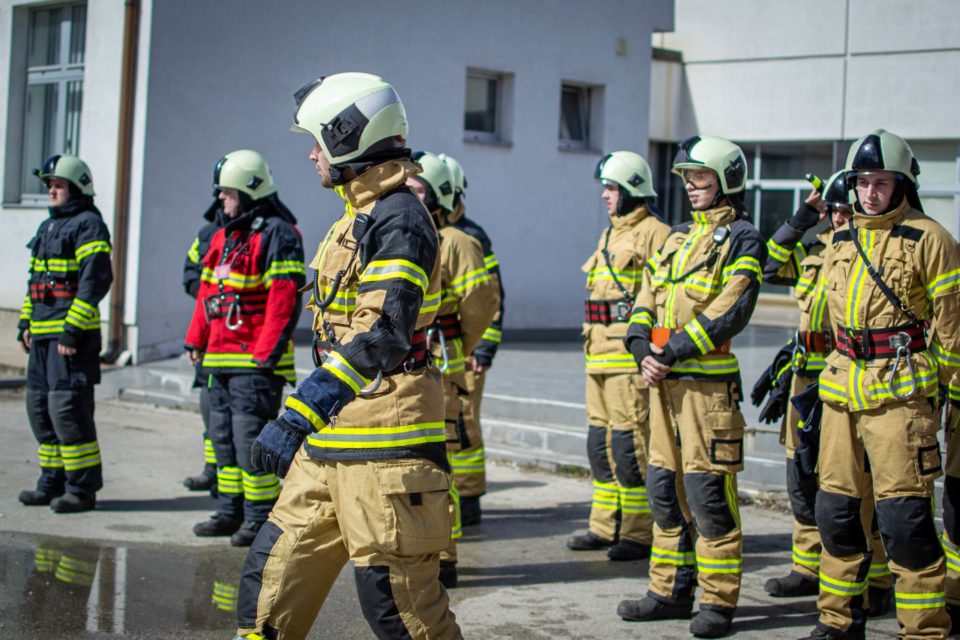 He highlighted "Open Door Days" when elementary school students visit the department to gain basic knowledge about how to react in case of a fire. Students are introduced to the firefighters and the equipment they use, and they also have the opportunity to witness demonstrative exercises performed by firefighters.
Thanks to the support of local authorities, which Zahirović says has been impressive over the past five years, the Turbe Fire Department has received a set of Motorola devices that have proven extremely useful in their work. They have also installed a hydrant, significantly facilitating their rapid response to fires. 
In addition to the partnerships they have already established, Zahirović notes that several other projects are underway in collaboration with the authorities aimed at improving the local community. "All of these efforts demonstrate their support and commitment to achieving the community's goals, and we're extremely grateful for that," said Zahirović.
Alman Hrustanović, the commander of the firefighting unit, explained that a commander's greatest responsibility is to maintain order within the unit and avoid unnecessary conflicts and disputes. He emphasized that Turbe is a volunteer department, and everyone is there because they are passionate. "It's difficult to tell anyone to do something because we're all here voluntarily," Hrustanović said.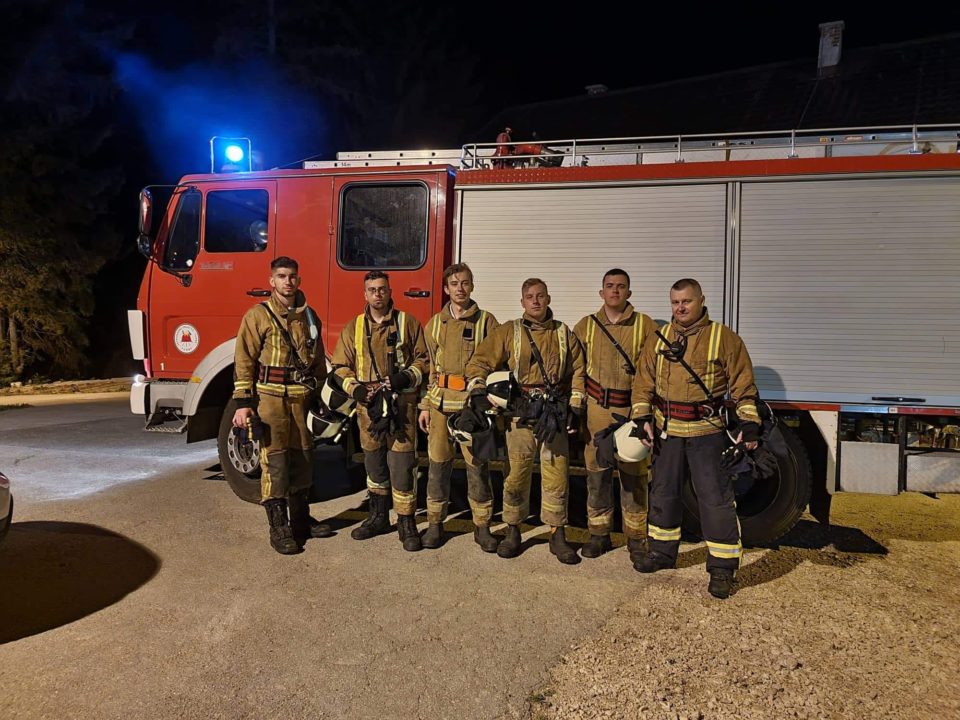 When asked how one becomes a volunteer firefighter, Hrustanović replied that anyone aged 18 or older can begin the necessary training to meet the requirements for the volunteer firefighter exam, which is also a prerequisite for responding to fires. He also added that special training sessions are held in advance.
"The training our firefighters conduct every year takes place in May, the fire protection month," the commander explained.  
Additionally, during the summer, they conduct training sessions to better familiarize themselves with equipment, tactics, and safety assessment. Volunteer firefighters also participate in other training programs and seminars, and additional lectures are held by the honorary member and firefighter Nesib Mehić, who has over 50 years of experience.
"We conduct training where firefighters swap roles to ensure that in the event of a fire, there is someone capable of assuming the appropriate role if a person trained for that specific role is unavailable," Hrustanović said. 
As Zahirović explained, the department is funded through the Municipality of Travnik, with an annual budget of 10,000 BAM. The management is entrusted to the Administrative Board of the fire department, which makes decisions pertaining to vehicle procurement, registration, equipment, and similar needs.
The Trube Fire Department has also been recognized abroad, including by those from Switzerland, Denmark, and the Netherlands, who have contributed to their operations through donations. "We can proudly say that we haven't bought any equipment in the last seven years, but we've received a lot. Most of our equipment has been donated by our friends from Switzerland, who even donated a fire truck. From our friends in Denmark, we received Viking suits, which are very high quality," Zahirović stated.
According to the director, the fact that most of the fire department's has been donated indicates the level of appreciation for their work.