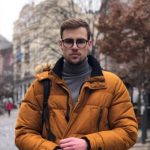 —

Filip Mirilović

—

Filip has a bachelor's degree in International relations from the Faculty of Political Science. His first experience in journalism was in Agencija Beta. He was a project fellow at UNS research. He attended CINS School of Investigative Journalism in 2021. He is the winner of the scholarship of the Nedeljnik Vreme, for which he is currently writing.
Noise data from Western Balkans are much higher than the health recommended guidelines. However, noise pollution is perceived as a "first world problem", with no concrete measures being taken against it, while citizens worry about the deterioration of their quality of life.  "Due to excessive noise, I can say that I have damaged my hearing …
People with disabilities are among the most marginalized groups in Bosnia and Herzegovina and Serbia, facing discrimination and stigmatization daily.