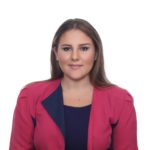 —

Ilda Kurti

—

Ilda Kurti is a young journalist from Albania. She has a background in humanities and social sciences. She was a participant of BIRN's Traineeship for Young Journalists in Western Balkans in 2020. Since then, she has continued working as a freelance investigative journalist, reporting on matters of corruption, transitional justice and human rights violations in Western Balkans. Ilda was an ERMA Alumna (2019-2020) and she is currently studying at University of Sorbonne in Paris.
Noise data from Western Balkans are much higher than the health recommended guidelines. However, noise pollution is perceived as a "first world problem", with no concrete measures being taken against it, while citizens worry about the deterioration of their quality of life.  "Due to excessive noise, I can say that I have damaged my hearing …
During the past decade, unemployment among youth in the Western Balkans has been a persistent issue. Young people from Albania, Bosnia and Herzegovina, and Kosovo are leaving the Balkans massively in search of better job opportunities and a chance for a higher quality of life.