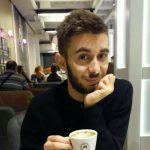 —

Mirza Halilčević

—

Mirza Halilčević is a Balkan Diskurs trained correspondent from Živinice, Bosnia-Herzegovina.
There was a moment of risk that occurred that was great enough to become a measure of humanity. Đoko made a sacrifice…for you, for me, for those sons and daughters waiting for their fathers' return. A moment of risk for a man that neither you nor I will ever know, which marked an era of humanity.
Tuzla, an example of multiculturalism in Bosnia-Herzegovina, does not experience issues related to national identity as much as other areas, but this merely raises more questions. "Why is Tuzla not progressing despite such an advantage?" Mirza Haličević reports.