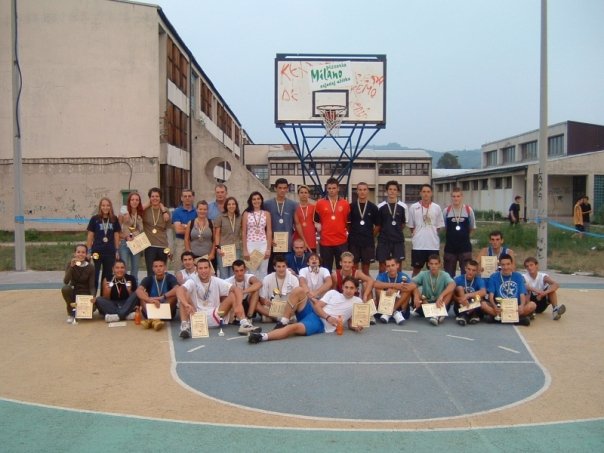 Lejla Bečar explores the little-known story of a basketball project that inspired young Bosniaks, Croats and Serbs to play on the same team.
If you ask a young person in Visoko about his or her opinion regarding the transitional, or reconciliation process, you will most likely get an answer as confusing as the question itself. However, there once existed an almost ethnically neutral society, but the transitional process that enabled this has been left unnoticed by many. It happened without the public's interest and without the local government's assistance, without pompous news headings, great events and workshops and without a stage, but under brightly shining lights.
The lights were switched on on 15 May 1998 with the start of the Five Stars project, which drew children out of their dark hiding places into the shining lights of basketball courts. The project's aim was "to help children get through the transitional process quickly and painlessly, but also to revive basketball in our hometown, canton and state," says Avdo Azdajic, one of the project's founders.
The creation of the league, A Better Balkans, was one of the project's major successes. Thanks to financial support from several humanitarian organizations and the NATO-led stabilization force (SFOR), the league brought together about 20 basketball teams from the region. "The original idea was for children from all around BiH to come together under the same sports hall's roof. Therefore we organized tournaments in Doboj, Tesanj, Travnik and many other cities. The idea was phenomenal and original, and had quite a positive impact," continues Azdajic. Three years later the project was renamed XXL Basket, Visoko.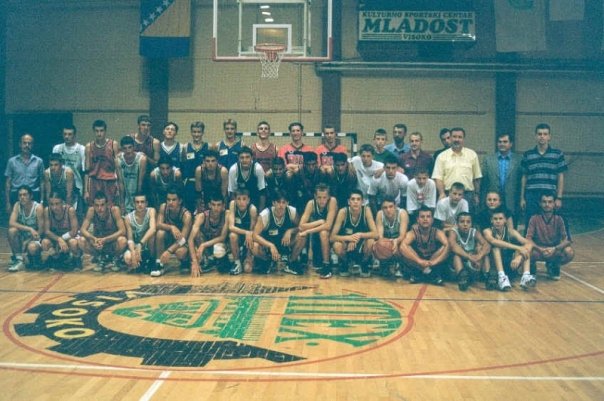 The name XXL Basket echoed around basketball courts in Visoko and the region for the next twelve years. Many generations of members, both girls and boys, were spending their time playing together and actively training regardless of whether it was morning or night, working days or weekends. Together, under the same lights played Emin, Nejra, Alisa, Dejan, Amir, Ines, Adrian, Muvedeta and many others. Ines Istuk joined the club at its very beginning back in 2001, and remained there until her education led her away to Mostar.
"I spent years at XXL Basket and I remember the time fondly. I have met so many friends while playing basketball and I will always remember them for the laughter and fun we shared, not for their nationality. Nationality was never important to us," says Ines.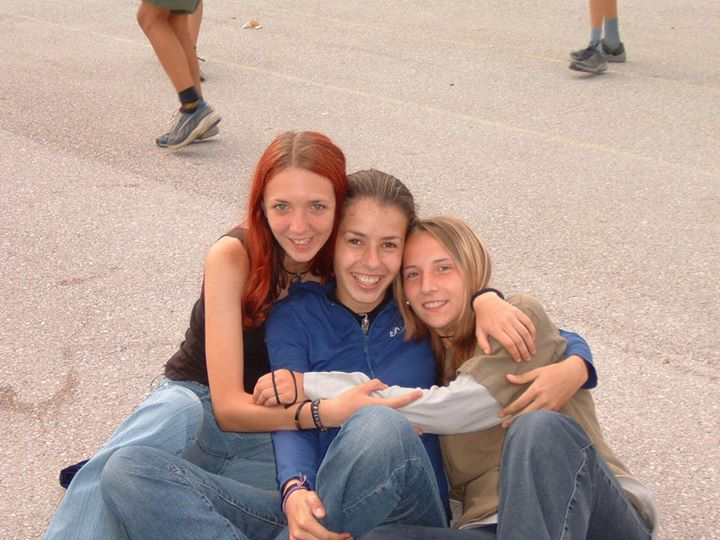 Adrian Ilic, the captain of XXL Basket's male team, points out that the atmosphere has not changed. "A brave heart and clear mind are essential from the very beginning, which contradicts all values and principles today's youth shares. On the court we are all one: a team. We are all equal," says Ilic. Adrian continued his career at the basketball club, Visoko, but he retains happy memories of his time at XXL Basket, and coach Azdajic, who he believes provided a different path for his life, one unfortunately not taken by many others of his generation.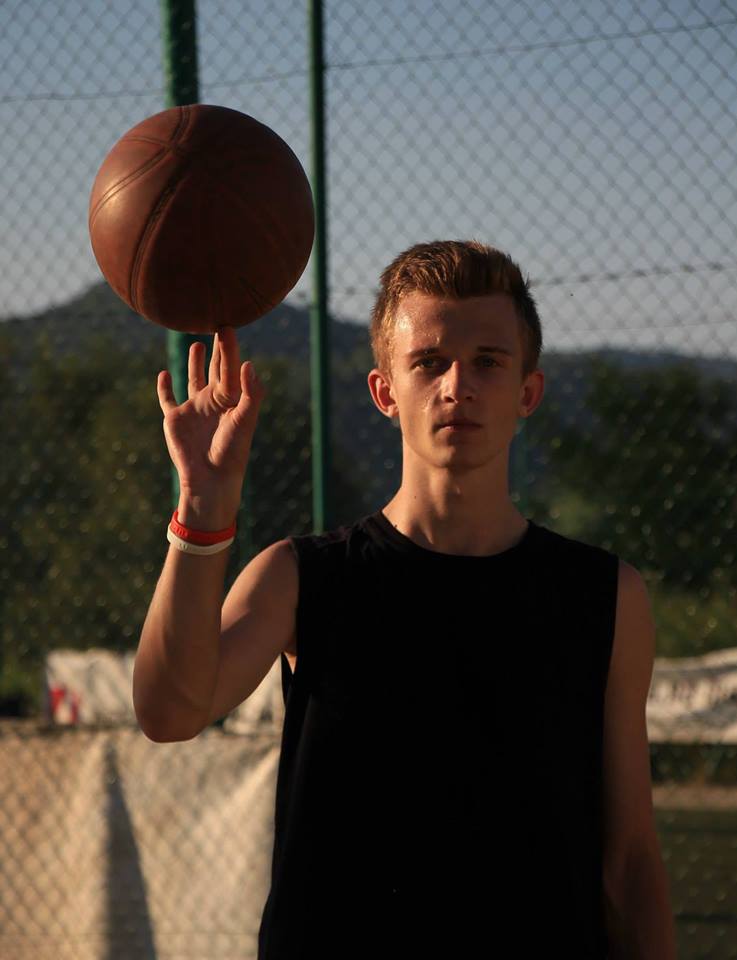 Similar thoughts are shared by Nejra Tatar, who was willing to invest her time and energy into reopening XXL Basket, which has been forced to close its doors until "better times". "The story of XXL Basket is a story my generation grew up with. That is the place where I met Lejla and Nevena and Emin and Vladana and Dejan, real lifelong friends. Due to my further education, I left XXL Basket for a short period of time in 2006, but all my friends stayed and we were constantly in contact. We came together in a time when it was hard to promote solidarity and harmony, so we simply had to stay close to each other. This history has motivated me to do all I can to save XXL Basket, since the ones responsible for it failed to do so," says Tatar.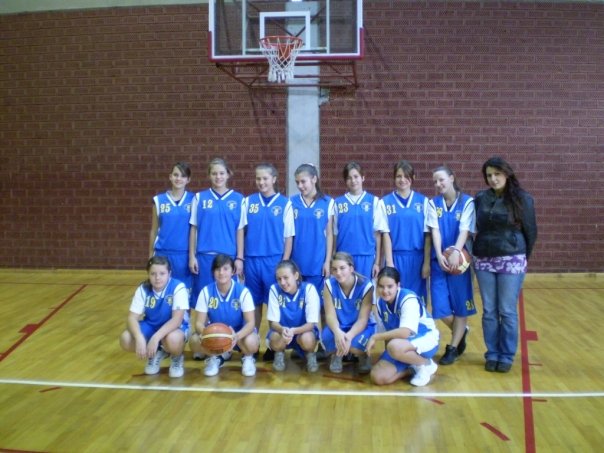 Former members who used to spend their time at XXL Basket five or ten years ago reacted similarly to the shutting down, looking for ways and means to allow new generations to experience the joy of shouting XXL Basket at the end of each practice session or match. The success of these young people should not be doubted because as Adrian rightly put it: "We never lose, we only learn." However, it is important to say that this story of unity is not the story of Visoko. It is rather the story of a small group of people. One might therefore ask, "What of the rest?"
A young Municipality Council member from Visoko, Dejan Scepanovic, who spent five years at XXL Basket, thinks that people in Visoko have never truly reconciled. "I truly believe that everyone can see the excruciating amount of stratification among the youth. People are divided by territory, class, ideology, and we cannot really talk about them as a coherent unified whole – not even when it comes to ambitions or visions of the future," says Dejan.
So is it realistic to talk about scars of transition in a society where national sporting and cultural events happen only a few times a year, and where young people appear completely marginalized? The fact that the positive story of XXL Basket had to be dug out of the dust is a clear indicator of the situation this society finds itself in. Scars of transition are absent here, present are only the deep and open wounds of the present.