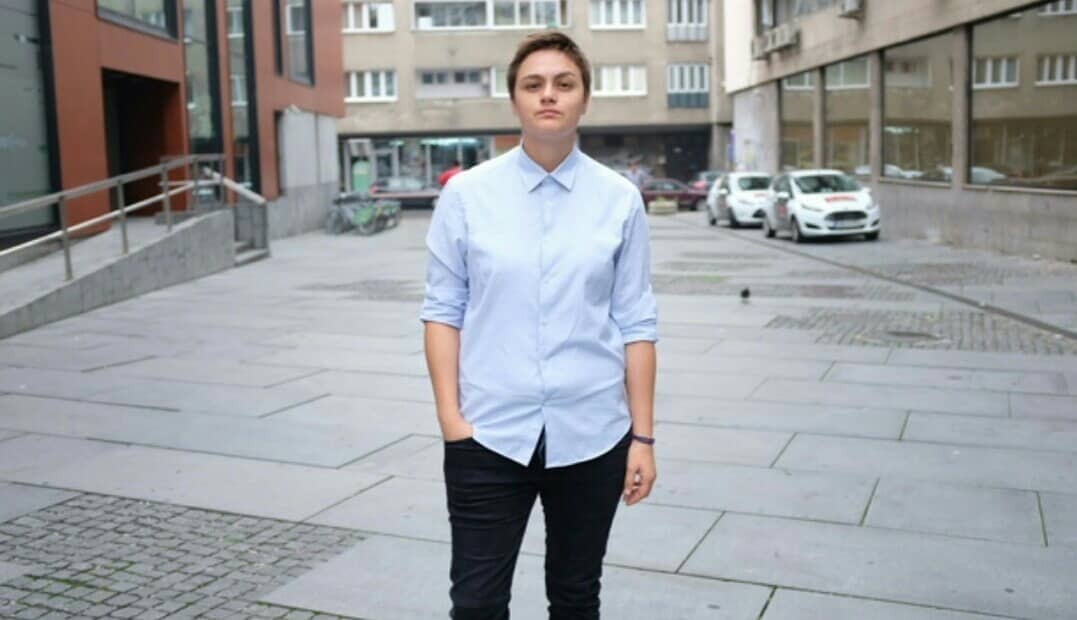 The weight of war lies in the fact that, even after the armed conflict ends, it leaves a burden on the hearts of all people. Thus, in many ways, that war continues on. How much heart and soul must one possess to resist hatred towards those who have committed injustice?
Perhaps this is best illustrated by the example of Ajna Jusić, who is working towards a system that finally recognizes and acknowledges the "Children Born of War"
The president of the Forgotten Children of War Association, Ajna Jusić, describes herself as a woman, a daughter, a friend, an activist, a feminist, a fighter, and an optimist. This young woman is a true example of strength, perseverance, and persistence.
Ajna was born in 1993 as the first baby of the Medica Zenica Association. Her place of birth was determined by the fate of her mother who was raped during the war in Bosnia and Herzegovina (BiH). By chance, Ajna learned the truth about her birth as a high school student. She was able to overcome the trauma caused by the news because of the selfless love of her mother and her stepfather who raised her. Ajna's experiences have shaped her into the person she is today – brave and willing to speak publicly about the most sensitive of topics. Through her association, she continues the fight for her rights and the rights of children born of war.
Ajna Jusić emphasizes that her family has played a key role in her life, and all that she has achieved would not have been possible without their support.
"Because of the very fact that I was born as a consequence of the worst crime – rape – I was quite dependent on the protection of my family my entire life. My mother and stepfather poured all their energy into protecting me from a society that is not yet aware of how, and in what way, it will discriminate against and impede the normal course of a life," she says.
Ajna remembers what her dad (stepdad) always said to her: "Be strong. The fact that you are a little girl doesn't make you less worthwhile or mean that you can do less than others. Show everyone how much you can do, my daughter." "And here I am today, I like being a girl, and even if folks say girls are not strong, I am strong. My family was definitely my guiding star," Ajna says.
The Forgotten Children of War Association was founded by several enthusiasts – human rights activists and children of war from BiH. These people remained in the shadow of the war, invisible and unrecognized as a vulnerable category of children in their biological mothers' and fathers' country of origin.
It is estimated that between 20,000 to 50,000 thousand girls and women were raped during the war in BiH. For more than twenty years after the war, no one is asking what happened to the children born of war rape or children born from the relationships of local women and UN soldiers and other foreign officials who returned to their countries after the war without accepting their children. Ajna and her friends at the Forgotten Children of War Association are searching for the answers to these questions.
Their goal is to empower and educate children born of war to take a proactive role in improving their status. That also means providing access to education, adequate social protection, psychological support, access to the labor market, and access to justice through understanding and protecting the rights of this marginalized category of children.
The Association also launched an initiative for the legal analysis of BiH law. Their goal is to adopt a single law on civilian victims of war in BiH: a law that will not segregate the surviving victims from members of the general population. Ajna witnesses the violation of these children's rights every day. One example is the fact that they have to give the name of their father on any official paper they sign; the name of their father whose identity they do not know, and, most often, do not want to know.
Ajna is an example of courage and resistance to a system that, even to this day, does not recognize her and her colleagues from the association as a special category in BiH society, which, she says, have suffered numerous children's rights violations.
When asked what motivates her most in life and in work, Ajna responds, "My main drive is people. Who they are and what they can do and feel. For me, human dignity is the most important thing and I think it's very important to respect everyone's dignity. I don't like when someone's dignity is attacked. That's my drive. It drives me to fight for equality so that everyone can live with dignity. On the other hand, activism is another one of my passions. I am guided by activism, I live and breathe it. I achieve my goals and motivations through activism and that makes me happy. I often say, small hands can create big smiles, and I stand behind that."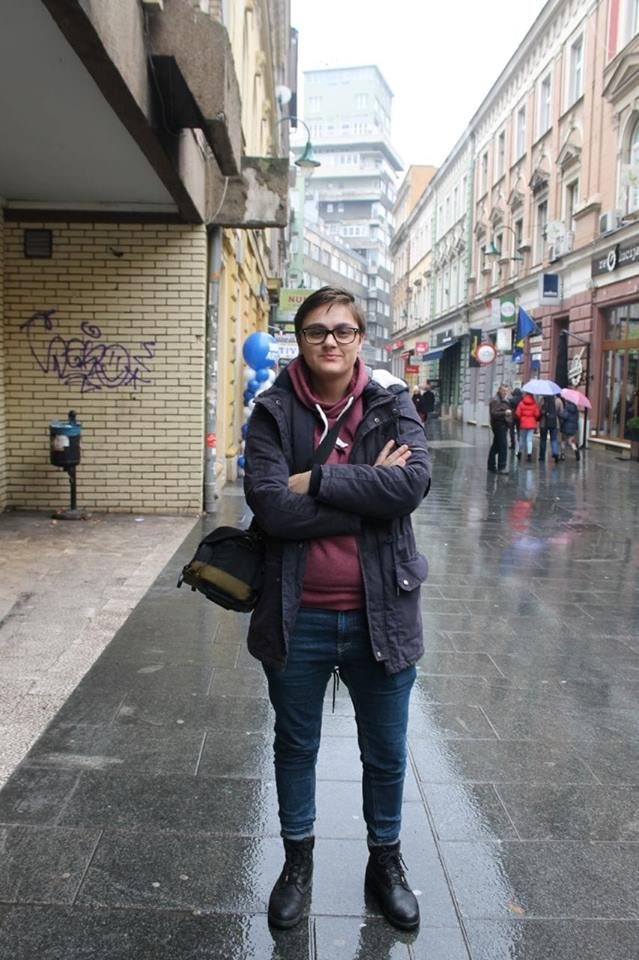 Her motives are quite clear. She wants to stay in BiH, face these problems, and try to solve them. She wants to be the voice of young people who deserve to be heard.
"If you have a group of young people, who firmly believe in a set objective, they will be the drivers of change. Young people need support. It is up to us to push those young people forward because everyone is lost if they don't know where to turn to for help. On the other hand, there are always citizens that are more lethargic, but, at the end of the day, it is their choice whether they will be part of the change. The freedom to choose is everyone's right," Ajna says.
Ajna believes that young people need to understand how important it is that human diversity, starting with culture, religion, and history, should not be perceived as reasons for division, but as wealth from which we can learn about unity.
"We need to strengthen the idea of an equal society that does not live in the past. We need to strengthen solidarity, empathy, freedom, and choice before all else. This is my advice to the young people: work towards an equal society because only then will we have the opportunity to rise above all else," declares Ajna.
She sees her future with the Forgotten Children of War Association and believes a number of goals have already been successful. The greatest success, of course, is the fact that people are finally talking about these children.
"For me, the greatest success is the fact that society is starting to get acquainted with this topic. The most important thing is that people know what we are speaking of when we mention "children born of war" and that they are offering their support. These are small steps, but I believe we will achieve great success. Strategic planning, organizational development, psychosocial support, and networking are some of the things that the association is still working on, but we are going to go further. The association has great plans that will be patiently implemented," concludes Ajna Jusić.
---
This publication has been selected as part of the Srđan Aleksić Youth Competition, a regional storytelling competition that challenges youth to actively engage with their own communities to discover, document, and share stories of moral courage, interethnic cooperation, and positive social change. The competition is a primary component of the Post-Conflict Research Center's award-winning Ordinary Heroes Peacebuilding Program, which utilizes international stories of rescuer behavior and moral courage to promote interethnic understanding and peace among the citizens of the Western Balkans.
The Balkan Diskurs Youth Correspondent Program is made possible by funding from the Robert Bosch Stiftung and the National Endowment for Democracy (NED).