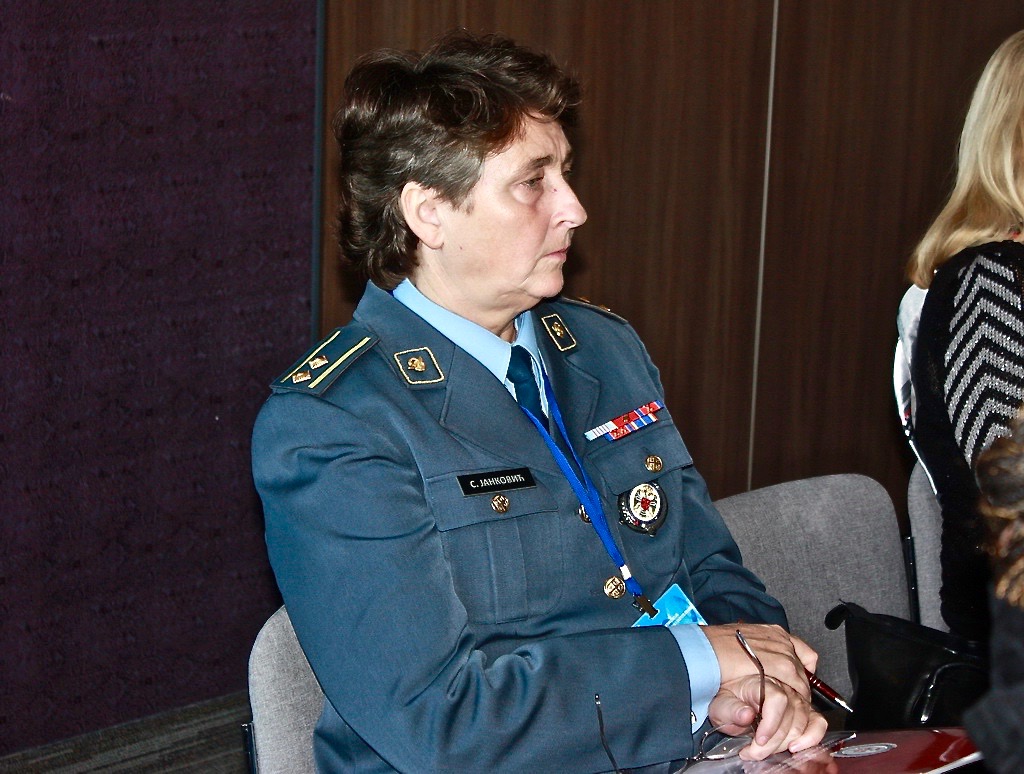 Being a woman in a "man's shoes" is never easy, especially if they're the shoes of a military man.
Svetlana Jankovic is a woman with three professional loves in her life: journalism, sports, and donning her military uniform. As a student of Political Science, she was not sure which uniform she would one day wear, but in March of 1983, an opportunity would present itself. Following the first-ever recruitment of women, she went to serve in the Yugoslav People's Army (JNA), and after completing her military service, she became a reserve lieutenant.
The moment I realized that Svetlana Jankovic was a fighter who never gives up was when she said that she came out of all battles a winner. Among the many honors she received, her most valuable badge of honor is her son. She is a woman fights to overcome obstacles, no matter how great the challenges are. A lieutenant, mother, activist, and one who is not afraid to speak up for what she believes in.
When asked if she felt her treatment during the JNA recruitment process was equal to that of her male colleagues, she said that she didn't look at things the same way then as she does today. Back then, she thought only of the challenges that entering into a man's business would entail and about doing something meaningful with her life. Her main motive was to be the best she could be and, in that regard, she was successful, finishing at the top of her class of traffic service officers in the Socialist Federal Republic of Yugoslavia (SFRY). Even to this day, she remains the only woman in this service to ever serve as an officer.
Svetlana's military career began in 1984 near the town of Zadar, Croatia where she served alongside an army of all men for three months. The initial months of 1984 were also notable as they saw the first four women to ever serve as JNA pilots.
She explains that she has always been patient and committed when it comes to her work. Always completely dedicated and willing to assume all the risks involved. Once, there was a situation in which she was responsible for selecting a soldier to be a driver for the commander of her unit. Despite the opposition and prejudice she received after suggesting a driver from Albania, she stood firmly behind her choice, believing that the importance lies not in how people identify you but how you do your job. The commander followed her advice, and her choice turned out to be a good one.
"Perhaps the greatest challenge is when you no longer try to portray yourself as a woman. You just want to be like a buddy to them [the men]. My male colleagues didn't share my point of view, but, for me, professionalism was always a top priority," says Svetlana.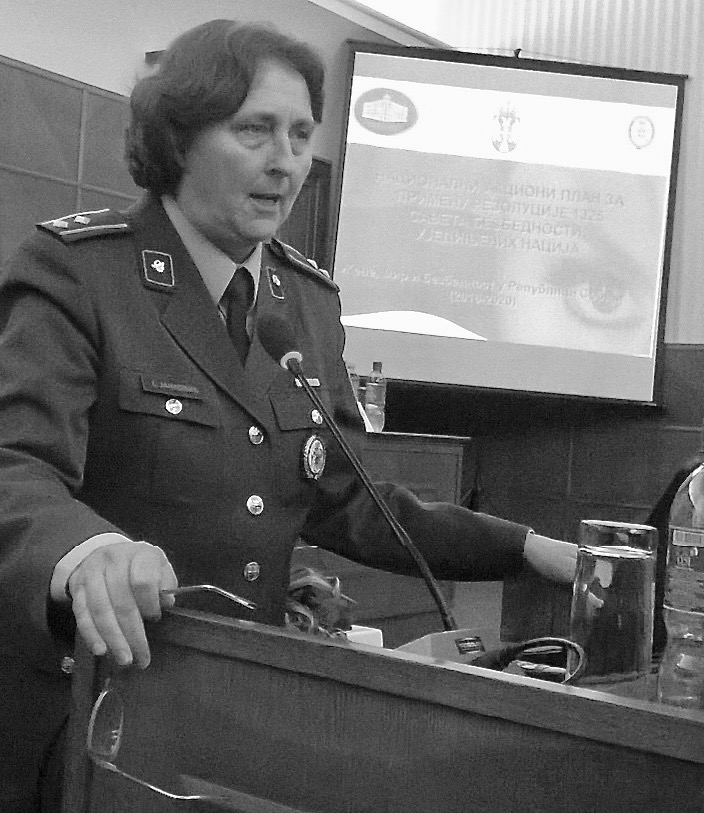 Later down the line, she was presented with a new challenge – motherhood. Shortly after giving birth to her son the war started, and she was faced with a decision to make – should she leave, or should she stay with her unit? She felt a huge maternal responsibility to make the right choice. Svetlana was also anxious to announce the news to her mother. "I was still just a child myself when I decided to move 600 kilometers away to work. I also have no father or siblings."
Despite her willingness to leave everything behind, she made the decision to stay in Zadar with the people she worked with. "You have to exhibit strong character. You cannot stand for one thing and do another. That would like a firefighter who starts fires instead of puts them out," she says.
She remained in Zadar until the opportunity came for her to return to her hometown of Cacak, Serbia. Moving back to Cacak, however, presented a new set of challenges as people there had led normal lives and had not experienced the things she had experienced. Only then did she see how much the general perception in Serbia differed to that in Croatia.
"When I returned to my birth town, many of the duties I performed as an officer during war were no longer necessary in times of peace," says Svetlana. "Nevertheless, life ultimately makes your decisions for you, but this often turns out for the best. You can go back and question every decision, but if you consider where you were in your life at that moment, your decisions were likely the best ones possible at the time."
Svetlana would go on to serve for a number of different armies over the coming years. First, it was the JNA followed by the Army of the Federal Republic of Yugoslavia, the Army of Serbia and Montenegro, and, finally, the Army of Serbia.
In 2001, she finished a master's degree and created a photography exhibition that she displayed in Cacak, Podgorica, and Tara. In 2008, she left the army and went to work for the Institute for Strategic Research where she remained until her retirement. When asked if she has any regrets, she replied sincerely: "I only regret that I did not have more children."
Svetlana loved all of her lives passions in their own ways and she is happy she made sacrifices for the things she loved. A lot of courage is required for such endeavors, and that is one thing Svetlana was truly never short on.
---
This publication has been selected as part of the Srđan Aleksić Youth Competition, a regional storytelling competition that challenges youth to actively engage with their own communities to discover, document, and share stories of moral courage, interethnic cooperation, and positive social change. The competition is a primary component of the Post-Conflict Research Center's award-winning Ordinary Heroes Peacebuilding Program, which utilizes international stories of rescuer behavior and moral courage to promote interethnic understanding and peace among the citizens of the Western Balkans.
The Balkan Diskurs Youth Correspondent Program is made possible by funding from the Robert Bosch Stiftung and the National Endowment for Democracy (NED).