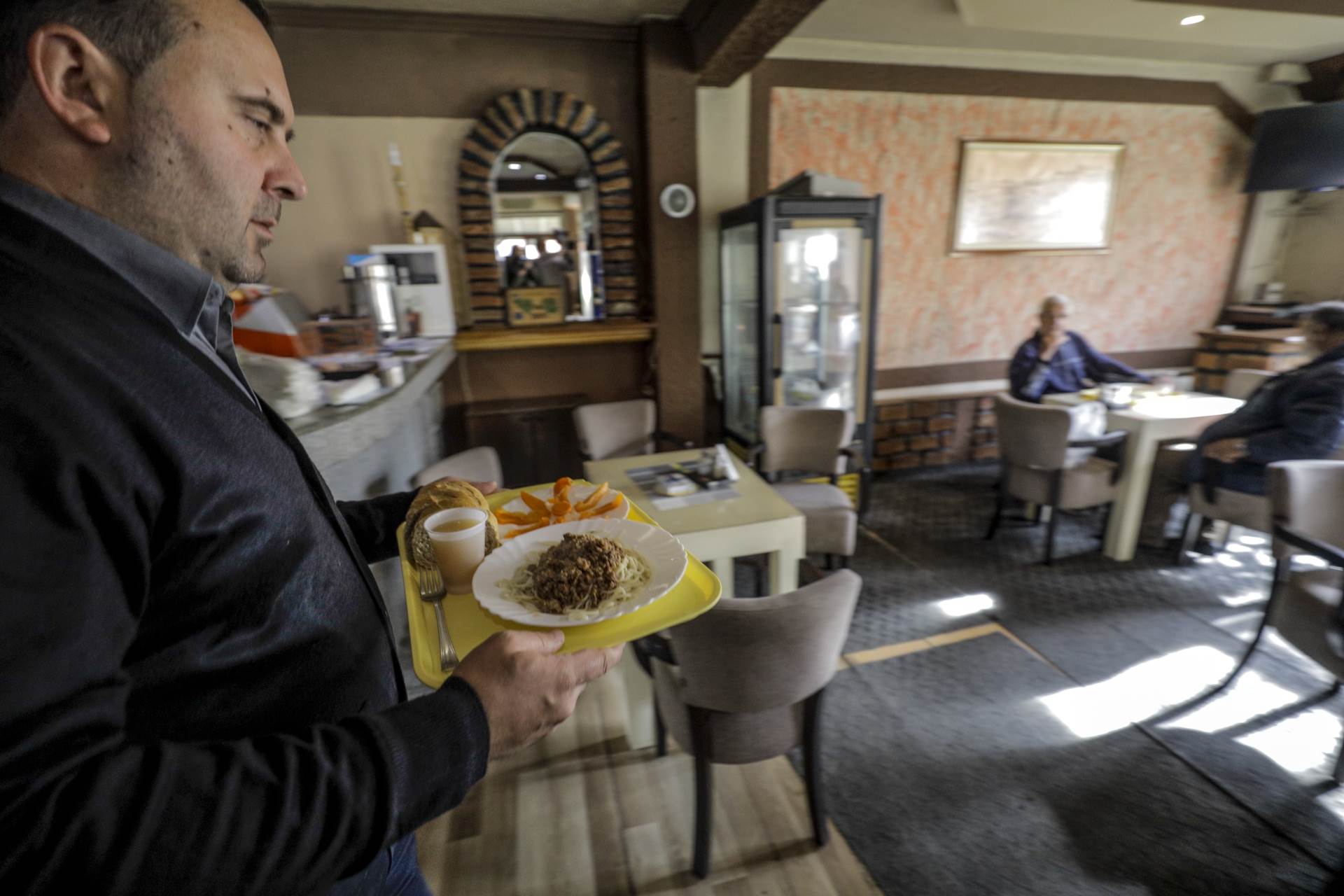 Poverty knows no borders. People with a big heart in the restaurant "Dobre Volje" ("Good Will") in Travnik preserve the dignity of those who struggle and for whom just one meal means a lot. In 2019, the humanitarian organization Pomozi.ba opened a restaurant in that city, the first of its kind in Bosnia and Herzegovina.
In the very heart of Bosnia and Herzegovina, in a city known for the Šarena Džamija, Hari's ćevapi and as the birthplace of Ivo Andrić – Travnik – a restaurant with a slightly different concept has been operating since 2019. It is the first of its kind in the state, a restaurant that has a soul just like its customers.
Amir Fulurija is proof that people in Bosnia and Herzegovina really do have big hearts. Together with the humanitarian organization Pomozi.ba, he used his restaurant "Šeher" for years to help the elderly, the sick and the socially endangered in Travnik.
Then they came up with the idea to completely convert a commercial restaurant into a restaurant for people in need, for people who can't afford a quality meal.
Amir says that this decision was not difficult because his heart is full when he sees a smile on the face of others. "When Elvir [Elvir Karalić, founder of the humanitarian organization Pomozi.ba] told me that he had an idea to open a restaurant for people in need, I offered him my restaurant without any thought, even though the business was growing like never before," he told Balkan Diskurs.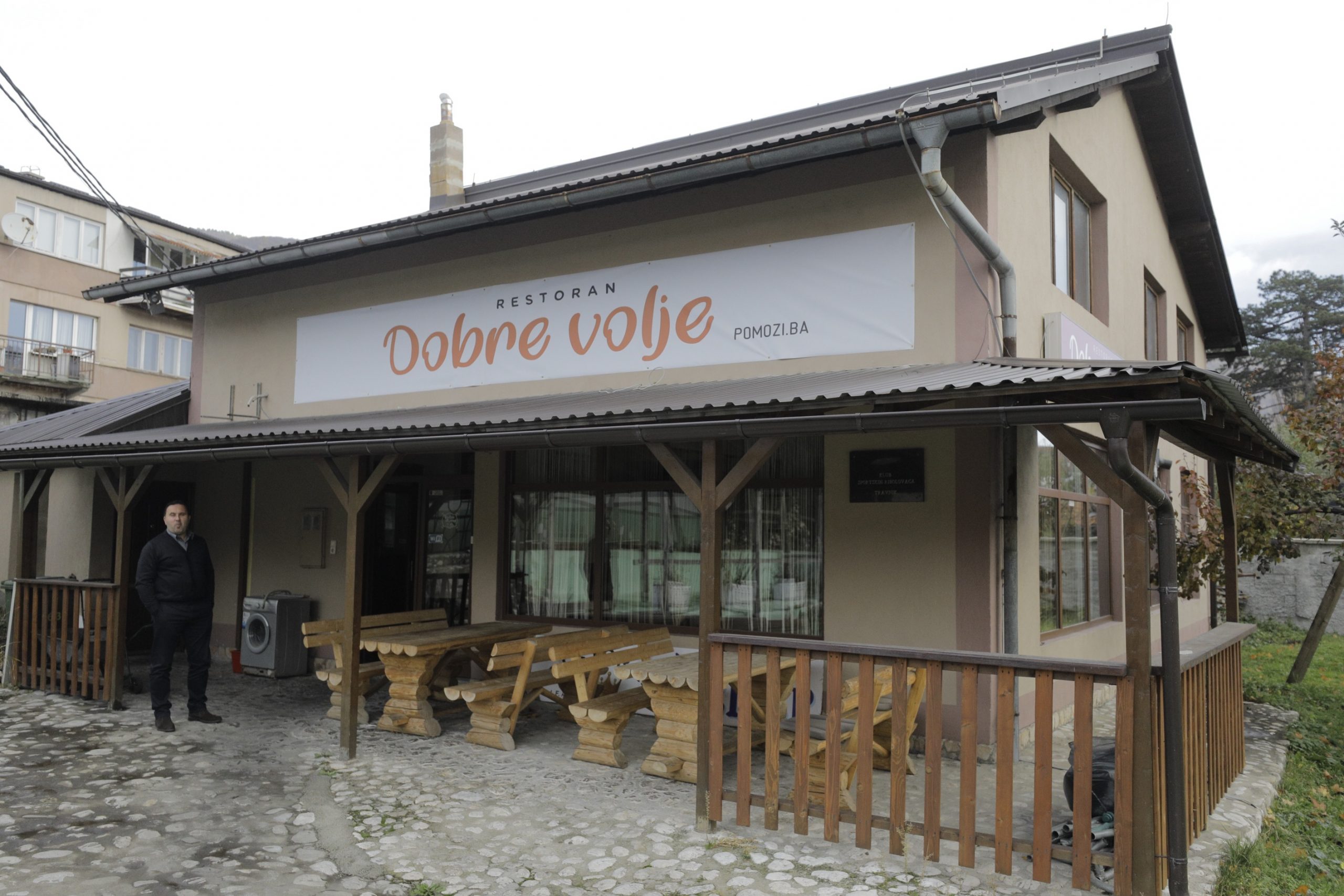 He believes that some of the most important aspects of running a small business are freedom and the flexibility to contribute to the community.
Maja Arslanagić, PR manager of Pomozi.ba, says that "in a place where until recently delicious food was made for people who can afford to eat in a restaurant, now equally delicious meals are made for those who live hard [lives]."
"Currently, the restaurant has slightly more than 250 registered users, and our plan is to increase that number in the coming period. In that way, we would provide food for the most disadvantaged people in the wider area of Travnik," she adds.
Restaurant "Dobre Volje" ("Good Will") in Travnik is the first soup kitchen of its kind in Bosnia and Herzegovina. Its goal is to preserve human dignity and protect its customers from stereotypes associated with long queues and food in cans.
In addition, employees strive to provide their customers with a quality meal. "Every day there is a main dish on the menu with which we serve juice and salad and very often fruit, cake or some other dessert. We always try to make the meal quality, tasty and healthy," says Maja of Pomozi.ba.
This kind of restaurant allows people to feel like human beings, so they don't keep their head down in search of what the state has not provided them with.
"Quality and delicious food, beautiful atmosphere, garden and meals served as in any restaurant allow people in need not to feel less valuable," adds Amir, the owner of the restaurant.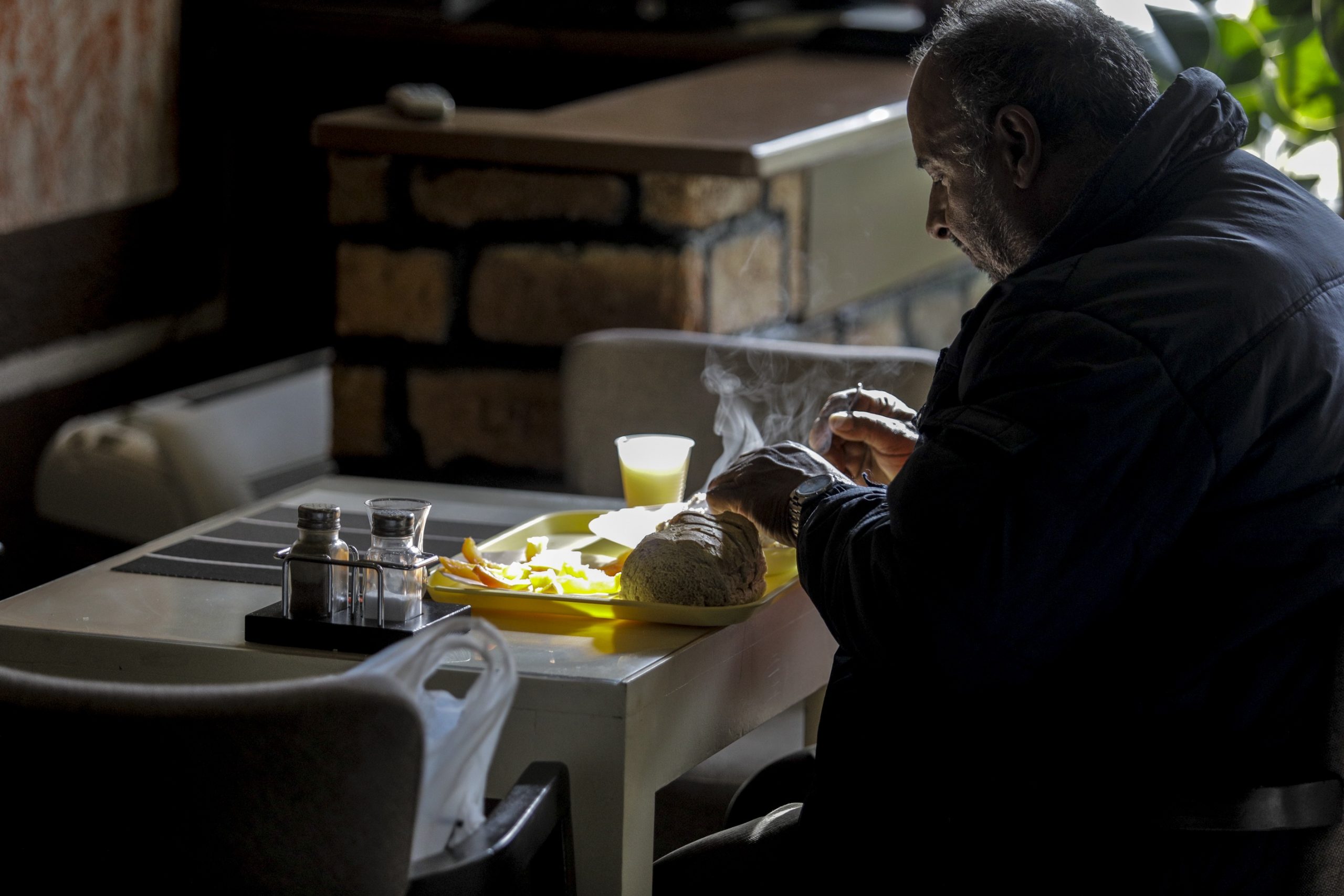 In addition to those who come to the restaurant, meals are also taken to those who are not able to come. Employees also offer customers a kind word, which sometimes means much more.
The idea of opening a restaurant like this is thought-provoking. No matter the circumstances, change always starts with individuals. The people who breathe life into this restaurant are proof that solidarity, humanity, empathy, philanthropy – the qualities of great people, fighters and champions – can do much for the benefit of others.
What remains behind big-hearted people are deeds that live forever, little guardians of humanity which this world desperately needs.
According to the United Nations, in 2018, 18.1 percent of the population in Bosnia and Herzegovina lived in absolute poverty, with monthly incomes lower than 237 KM (around 140 USD).
The restaurant "Dobre Volje" ("Good Will") – from an idea to a deed, from ordinary people to big stories – is trying to, at least partially, change these bad statistics. It went through a transformation from a commercial restaurant to a restaurant that preserves people and their dignity, because it is precisely this loss of dignity that burdens ordinary people the most. And in order to preserve one's dignity and return a smile to one's face, a united front and a handful of good will is all we need.