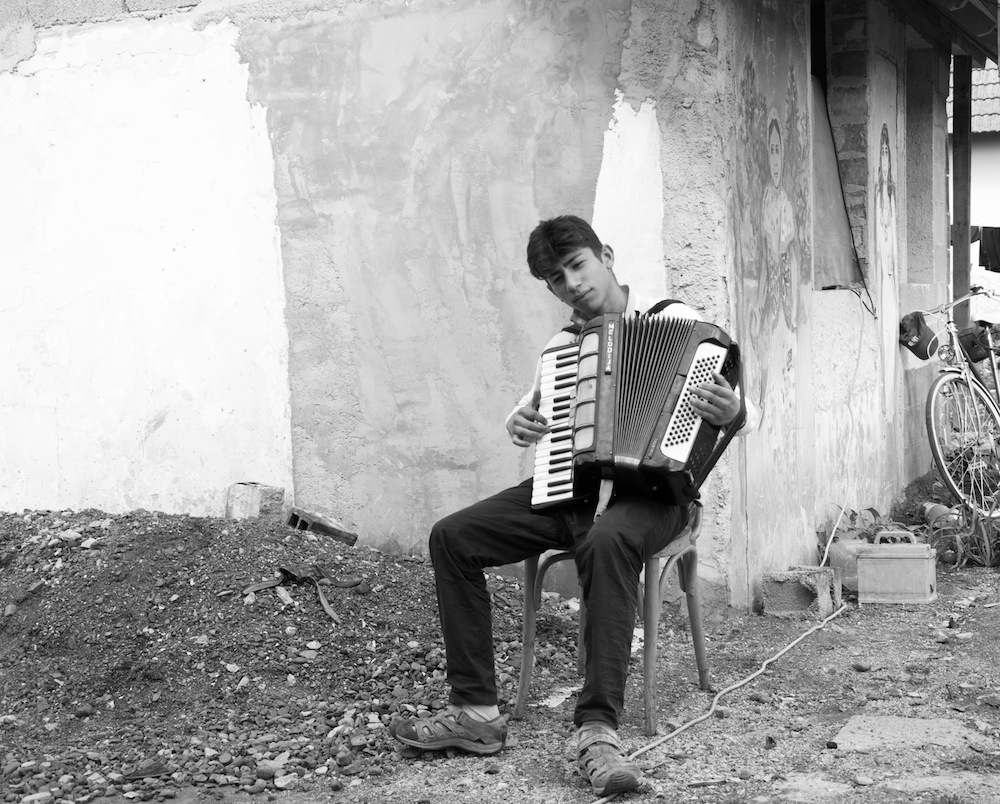 Would you risk your life in order to earn four BAM (two Euros)? Many Roma individuals do so on a daily basis. This perilous practice is but one indication of the multi-dimensional poverty facing the largest minority group of Bosnia and Herzegovina (BiH). This photo story illuminates the daily adversities of the Roma population in BiH.
Photography: Sofia Yu
The Romani, or Roma, people are a nomadic ethnic group with a majority of their population residing in Europe. It is estimated that there are between 25,000 to 50,000 Roma individuals currently living in BiH, yet the constitutional framework of BiH does not recognize the Roma as an official minority group (European Roma Rights Centre, 2003). This inherently excludes the Roma population from certain privileges in the Bosnian government afforded to the three major ethnic groups, such as the opportunity to run for the Presidency. In addition to widespread institutional discrimination, Roma people must also combat discrimination on the social front. Public perception and labeling of the Roma as dishonest, unintelligent, dirty thieves have thrust the group onto the fringes of Bosnian society: often preventing them from obtaining jobs, housing contracts and bank loans.
BiH's Roma population is further marginalized by bureaucratic requirements. Data suggests that over 2,000 Roma individuals lack birth certificates, and many more are without any form of identification (UNICEF, 2013). As a result, undocumented Roma individuals are unable to enjoy full citizenship, thus inhibiting access to social welfare programs, health care, and education.
In an effort to visualize the plight of BiH's Roma people, Sofia Yu, a Portuguese independent photographer, spent ten days in a small Roma camp located in close proximity to the town of Lukavac in northern Bosnia. During her time in the camp, Yu captured the essence of the resilient Roma spirit by photographing their daily routines, livelihoods, and harsh living conditions.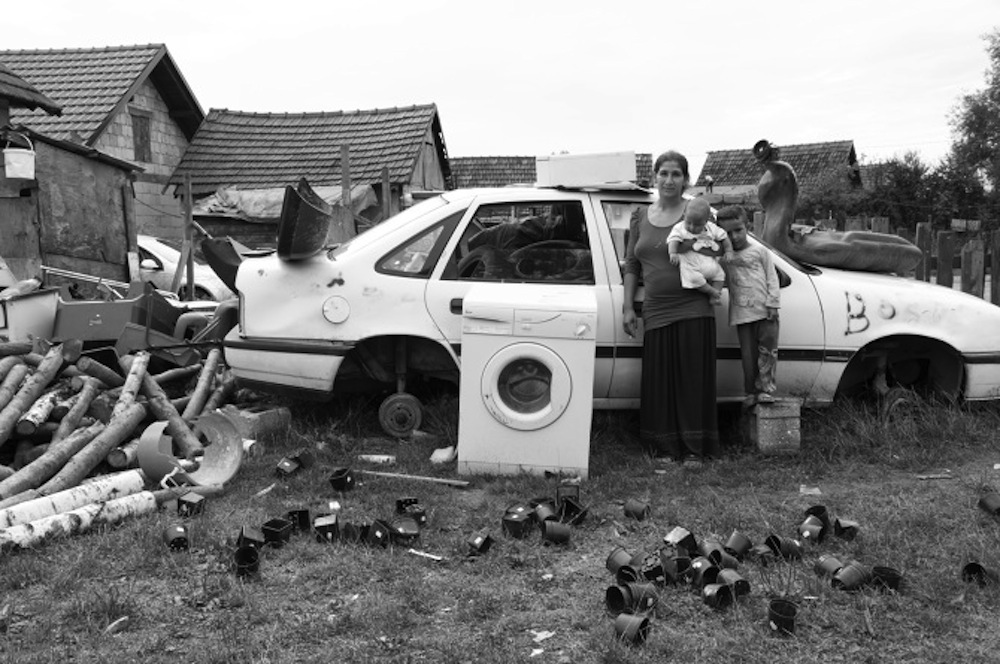 In 2014, massive floods destroyed many of the shoddily constructed houses in the Roma camp, but the people received no assistance from the government for repairs or supplies. Roma individuals residing in these types of camps are further disadvantaged due to isolation. A 2009 Fundamental Rights survey discovered that most Roma settlements are extremely segregated from mainstream housing units, with scarce access to public gas, water and electric services (UNICEF, 2013).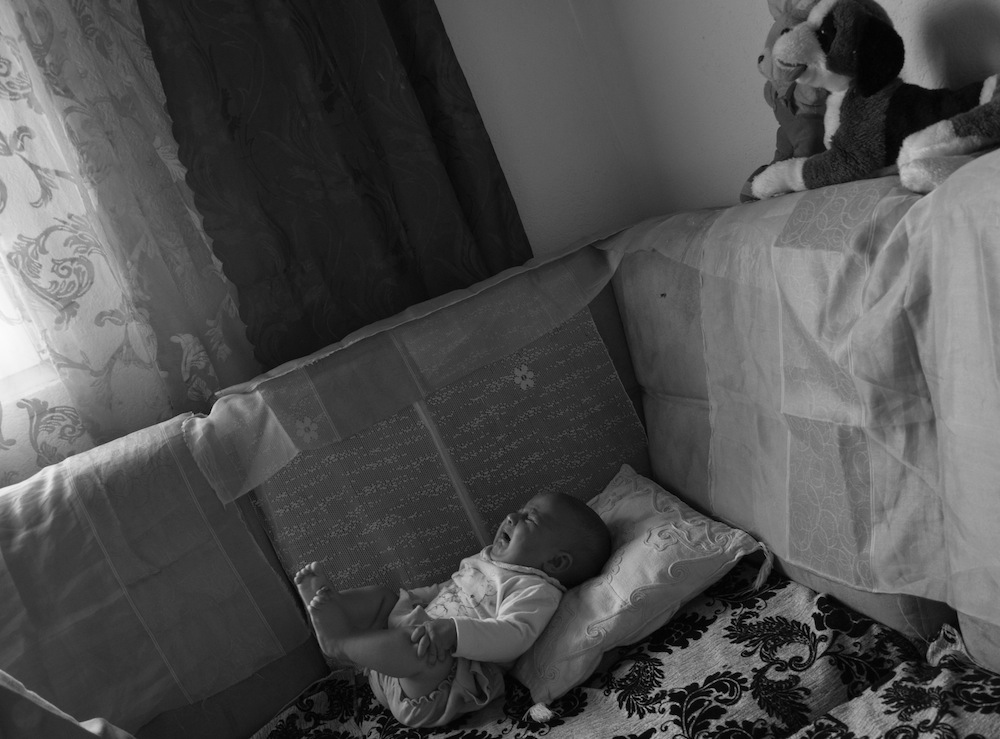 Two out of every five Roma children will never set foot in a school, and among the children who do attend primary school, only 22.6% will begin a secondary education (UNICEF, 2013). Exclusion from the education system is one of the largest contributing factors to the staggeringly high unemployment rate among the Roma population of BiH. Additionally, Roma children are the most susceptible group in BiH to preventable diseases and malnourishment.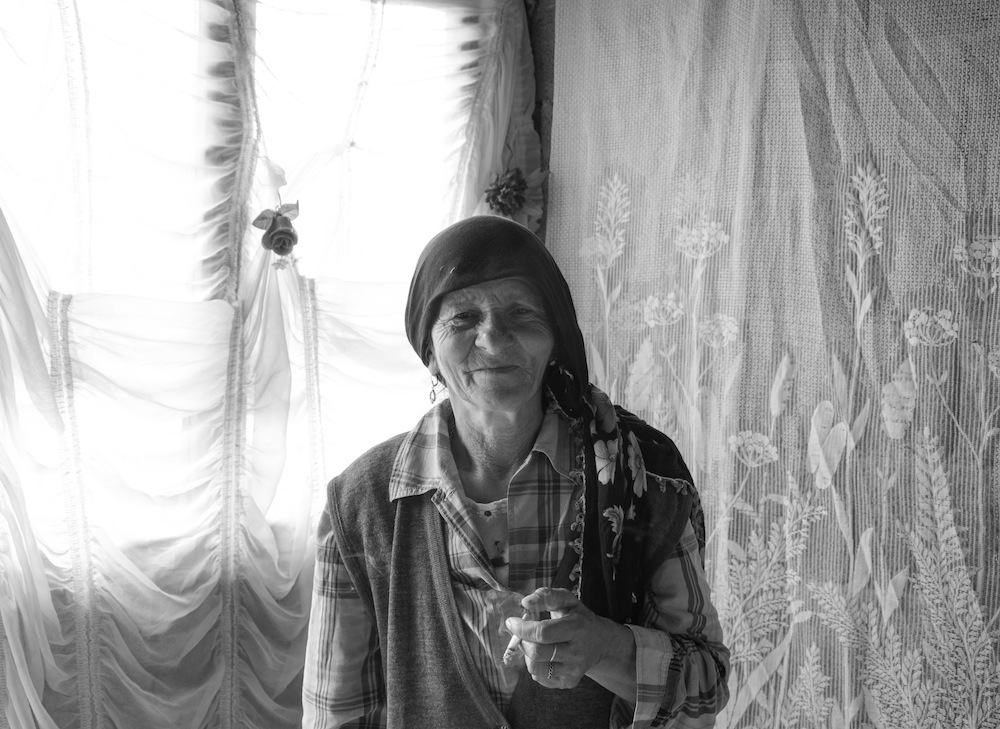 Despite the inconceivable hardships Mina has endured throughout her lifetime, she continues to smile and has been described by other residents in the Roma camp of Lukavac as an extraordinarily kind and outgoing woman. Mina is a widow who, like many elderly Roma women, is left with no choice but to travel to the city of Tuzla and beg for money in the streets. She is a victim of intersectional discrimination because she is a Roma, she is a female, and she is elderly, rendering her useless in the eyes of most employers. Younger Roma women experience this phenomenon as well, which is reflected in the 71% unemployment rate among Roma women (UNICEF, 2013).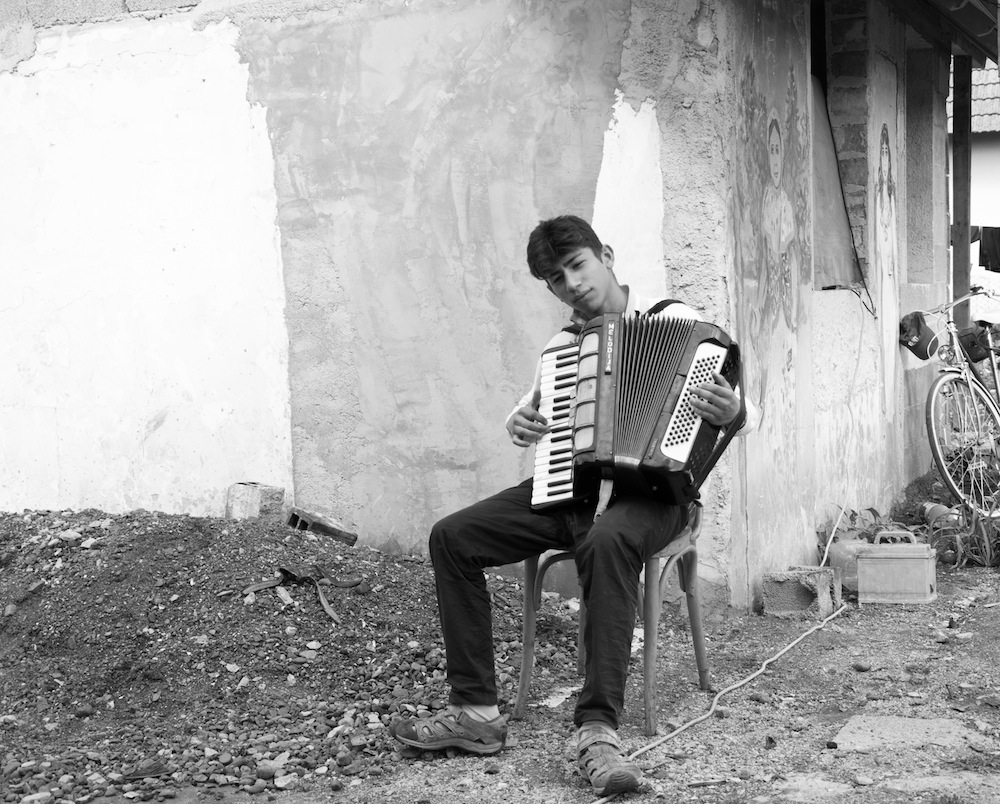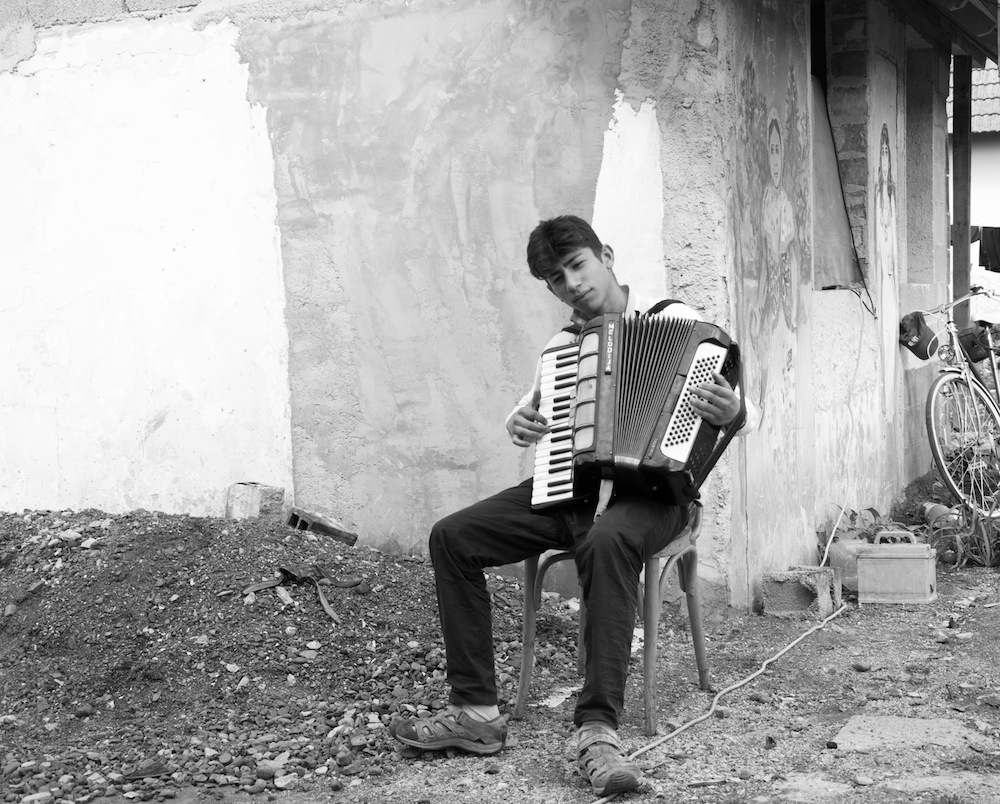 Among Bosnian youth, the unemployment rate is 57.5% and it is even higher for Roma youth (UNICEF, 2013).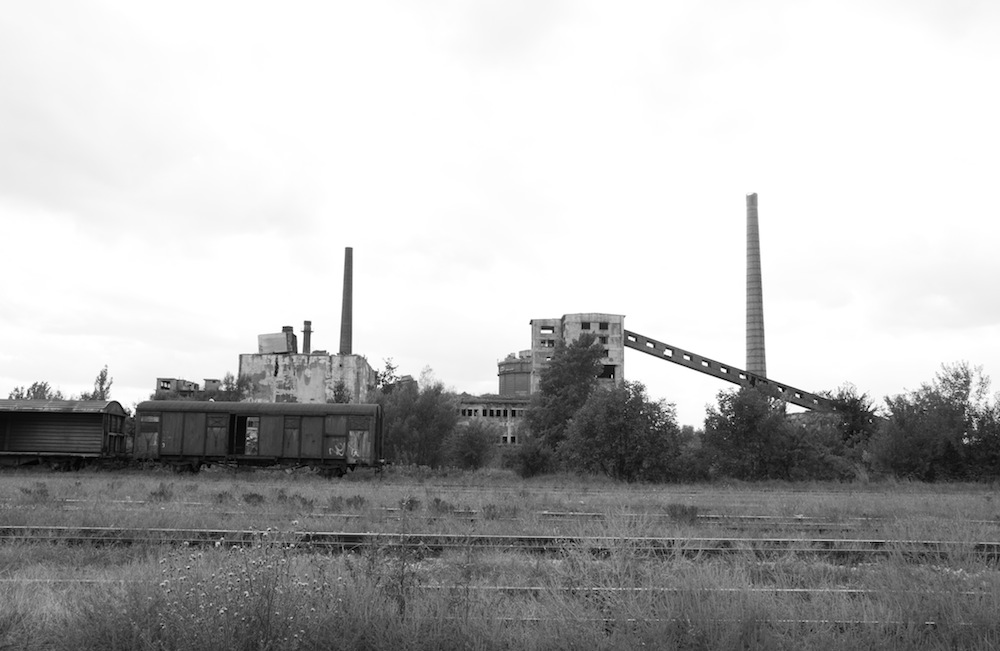 The sound of a piercing whistle and melodic "choo-choo….choo-choo…choo-choo" reverberate throughout the town of Lukavac when a fully-loaded coal train is prepared to depart from the local mine. To many Roma individuals, this sound signals opportunity. According to Yu, it is extremely common for younger Roma men to jump on these trains after they leave the mine and push coal from the tops of cargo wagons. Afterwards, they collect the coal from the ground and attempt to sell it in town.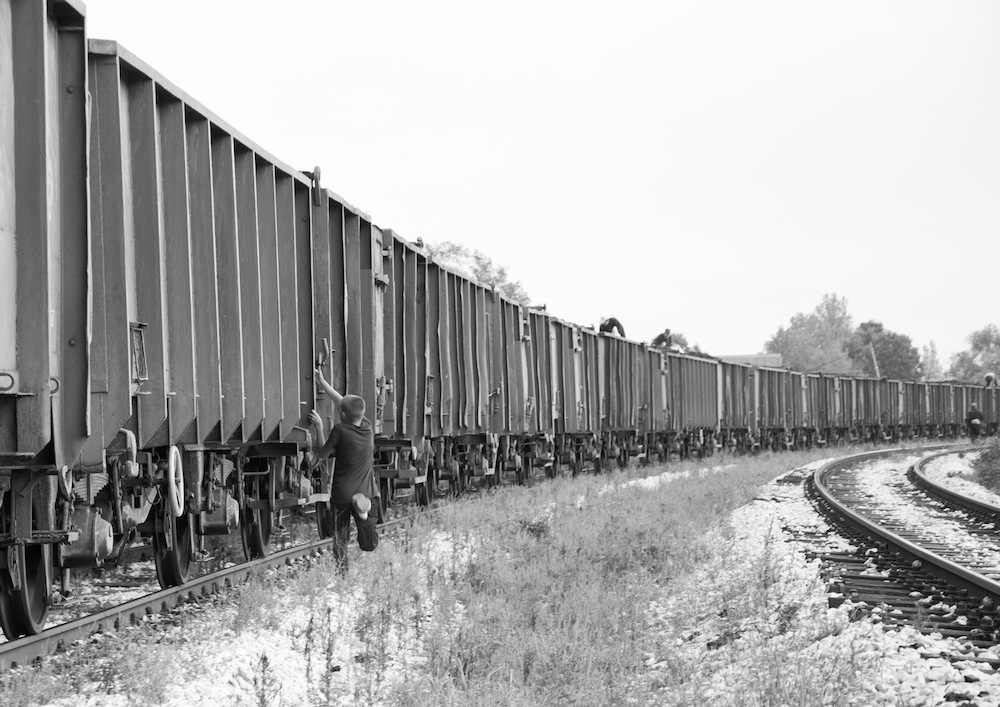 Roma youth tend to carry out the job of stealing coal—an incredibly perilous process that unfolds in three stages. Immediately after a train departs from the Lukavac mine, individuals begin running towards a bend near the beginning of the railroad track. It is strategic for coal thieves to jump onto the train from this curve because here the trains decelerate significantly. This is sometimes the point at which police attempt to deter the thieves by kicking and pushing them off of the train. Other times, the police turn a blind eye with a semblance of understanding for their plight.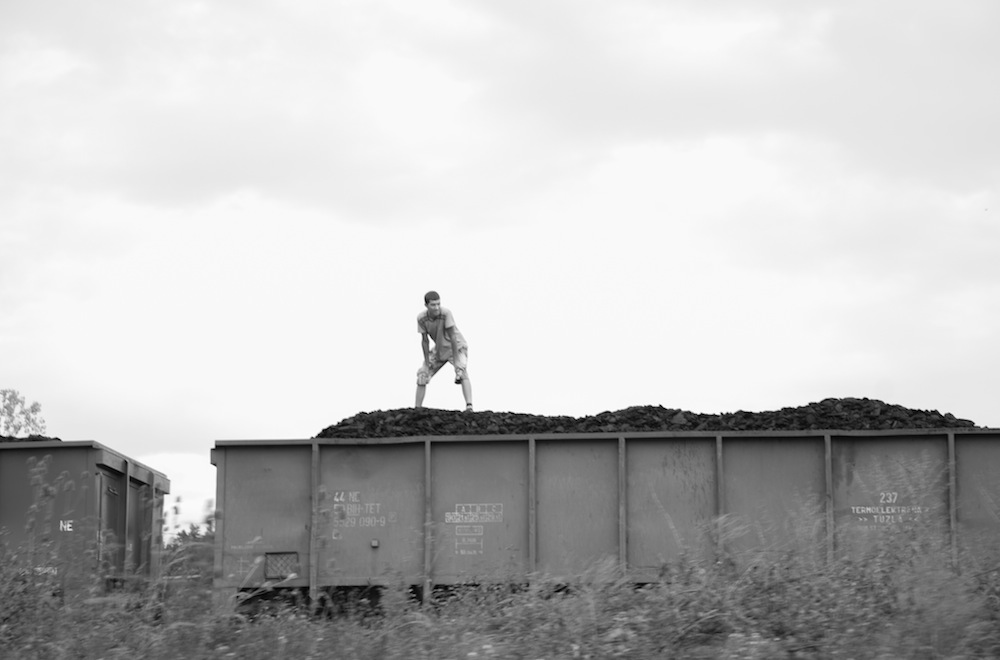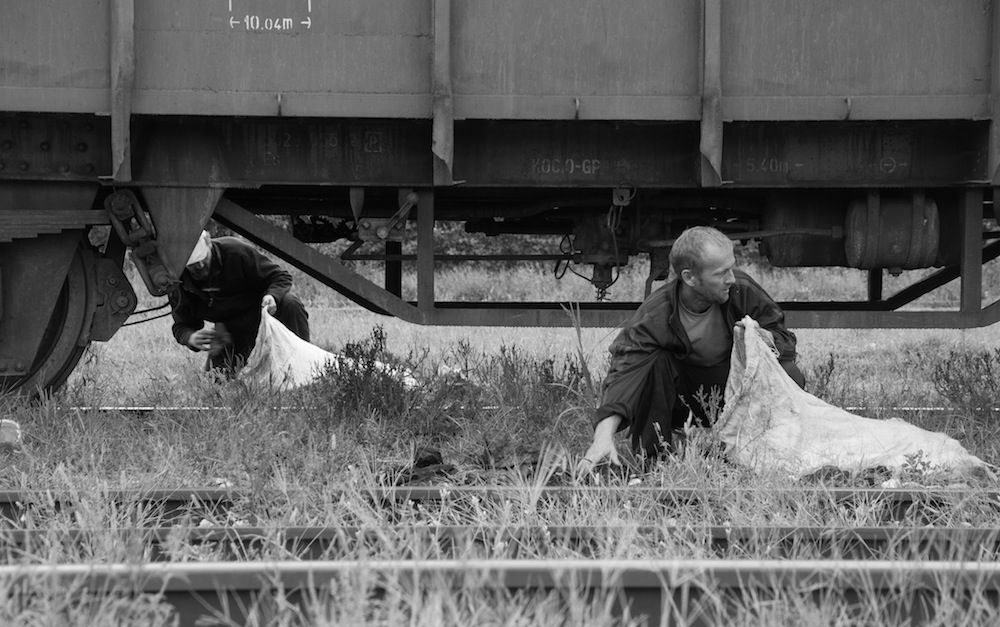 Looking ahead, the stigma and prejudices associated with the Roma people are ultimately barring them from fully integrating with the other ethnic groups of BiH. Acceptance is pivotal and begins with the Constitution of BiH legally recognizing the Roma as an official minority group. Furthermore, the government of BiH must actively work to bridge the gap regarding the Roma's access to safe and adequate housing, employment opportunities, education, and healthcare. Until these deep-seated issues are addressed, the Roma people will continue to struggle.
References
European Roma Rights Centre, 2003.The non-constituents. Rights deprivation of Roma in post-genocide Bosnia and Herzegovina. [Online]
Available at: http://www.errc.org/cms/upload/media/00/28/m00000028.pdf
[Accessed 2 August 2016].
UNICEF, 2013.The Status of Roma Children and Families in Bosnia and Herzegovina.[Online]
Available at: http://www.unicef.org/bih/roma_families-en-final.pdf
[Accessed 21 July 2016].