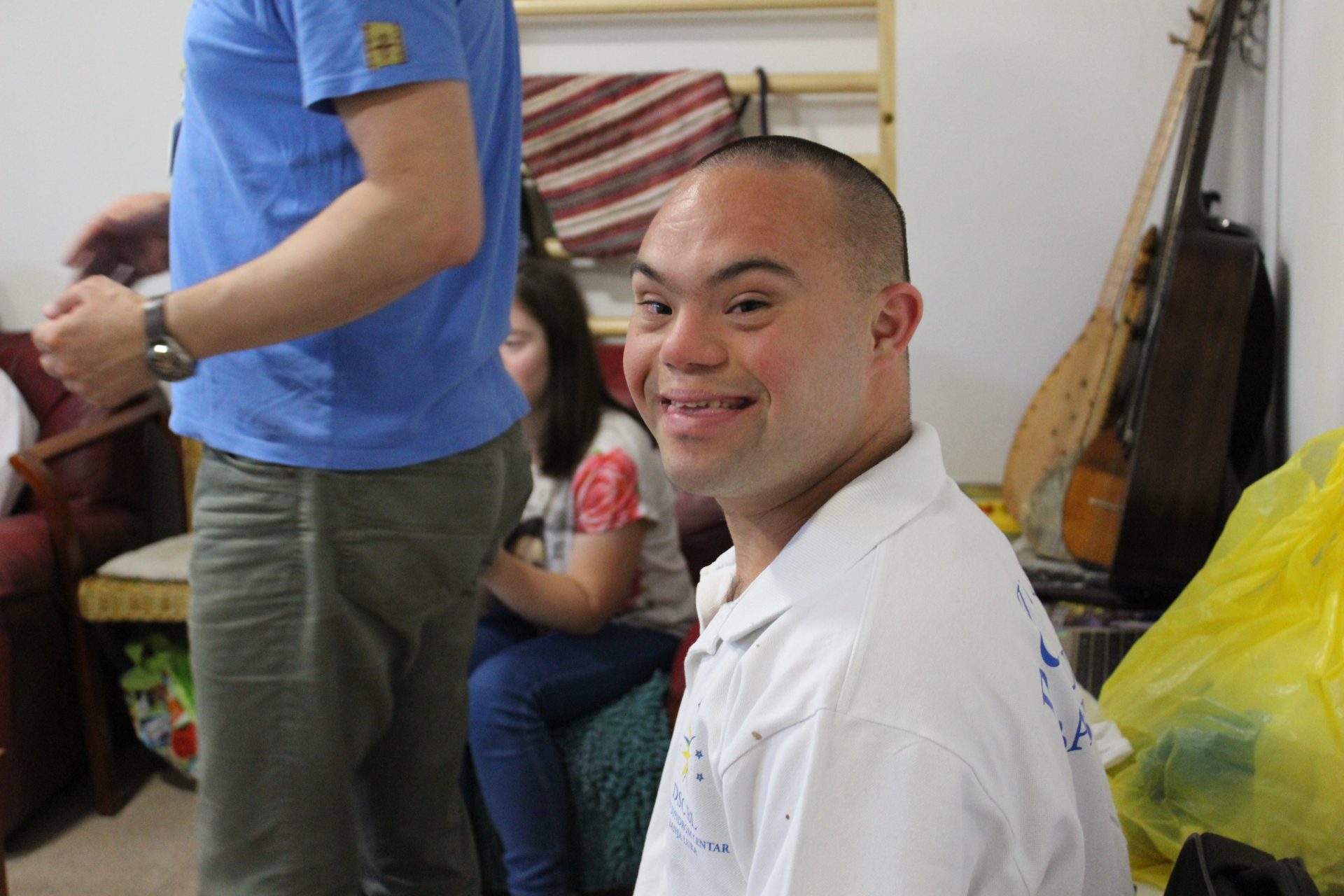 The Down Syndrome Center from Banja Luka is the only social welfare institution in Bosnia and Herzegovina building capacity for people with Down Syndrome through its social rehabilitation program.
Since 2005, the Down Syndrome Center has functioned as a citizens' association, but the center received the "social welfare institution" status in September of last year.
In addition to the headquarters in Banja Luka, two local community centers have also been opened: one in Banja Vrućica and one in Jahorina. The center in Banja Vrućica has a greenhouse, an orchard, and an apiary. In Jahorina, an orchard has also been planted, and they are even planning to produce essential oils.
"When I started the social rehabilitation program in 2015, I thought I would be able to help change the lives of those in our community with Down Syndrome, but instead, they changed me. I have actually think I have learned more from them than they have from me. They are so undeniably altruistic because when they choose to help someone, they do not ask for or expect anything in return," explains Zoran Jelić, director of the Down Syndrome Center.
Zoran Jelić used to be a civil engineer, but now, he is a psychotherapist and reflexologist through training he received abroad. He works with his patients at the center every day, including playing the guitar for them. His wife, Zdravka Jelić, an architect by profession, is also involved in the center's work as the head of art therapy there.
Zoran Jelić founded the center to help his own son, Lazar, who was born with Down syndrome. He knew that many people with Down syndrome are left to themselves after they turn 19 and stop attending educational institutions, and he wanted to do something to change that.
"[People with Down syndrome] become invisible to experts and others in their wider community. Many of them fall into a state of apathy which can lead to severe depression. That is why I started this center: to give people with Down syndrome the right to a dignified life, a right which is so often taken away from them," he says.
Methods following those in the European Union
Jelić says that the social rehabilitation model that the Down Syndrome Center implements is similar to the model implemented in the European Union. This rehabilitation program, called "PAIN," helps give people with Down syndrome the right to self-determination and supports their identity and integrity.
This social rehabilitation model includes group and individual psychotherapy, art, drama, music, dance, sports therapy, and independence and work training programs. They cooperated with several cafes in Banja Luka in previous years, where the wards worked as waiters. They also got their residents jobs with the Banja Vrućica Health and Tourist Center and the Karidial Hotel until the outbreak of the coronavirus pandemic.
In July, the Down Syndrome Center opened a community center in Jahorina, in partnership with the Jahorina Olympic Center and the Vučko Hotel. There, the wards will have the opportunity to train for several jobs, like waiters, cooks, maids, and laundry workers.
"We focus on what they can do, so we can work on their self-confidence and help them reach full their potential. We also work to break down prejudices and fight discrimination and stigmatization because from the moment they are born, they usually only hear what they can't do, or how they won't be able to be useful members of society," says Jelić.
Centers like this one are important, says Slađana Popović, a master psychologist and psychotherapist under supervision.
"Through the center's activities, people with Down syndrome are empowered and become competent in several different tasks, which significantly contribute to their socialization. We hope to send the message that people with Down syndrome can and should be active members of their community," she says.
She emphasizes that prejudices and stigmatization towards people who are different are still present in society.
"Unfortunately, we see that people with Down syndrome, and anyone with developmental disorders or physical disability, tend to be degraded and marginalized by our society. People often make many incorrect assumptions about people with Down syndrome, either out of ignorance, misinformation, or fear," says Popović.
"The center's work is a good example because it helps integrate people with Down syndrome into the community, while also raising public awareness of their ability and potential and breaking down stereotypes," she explains.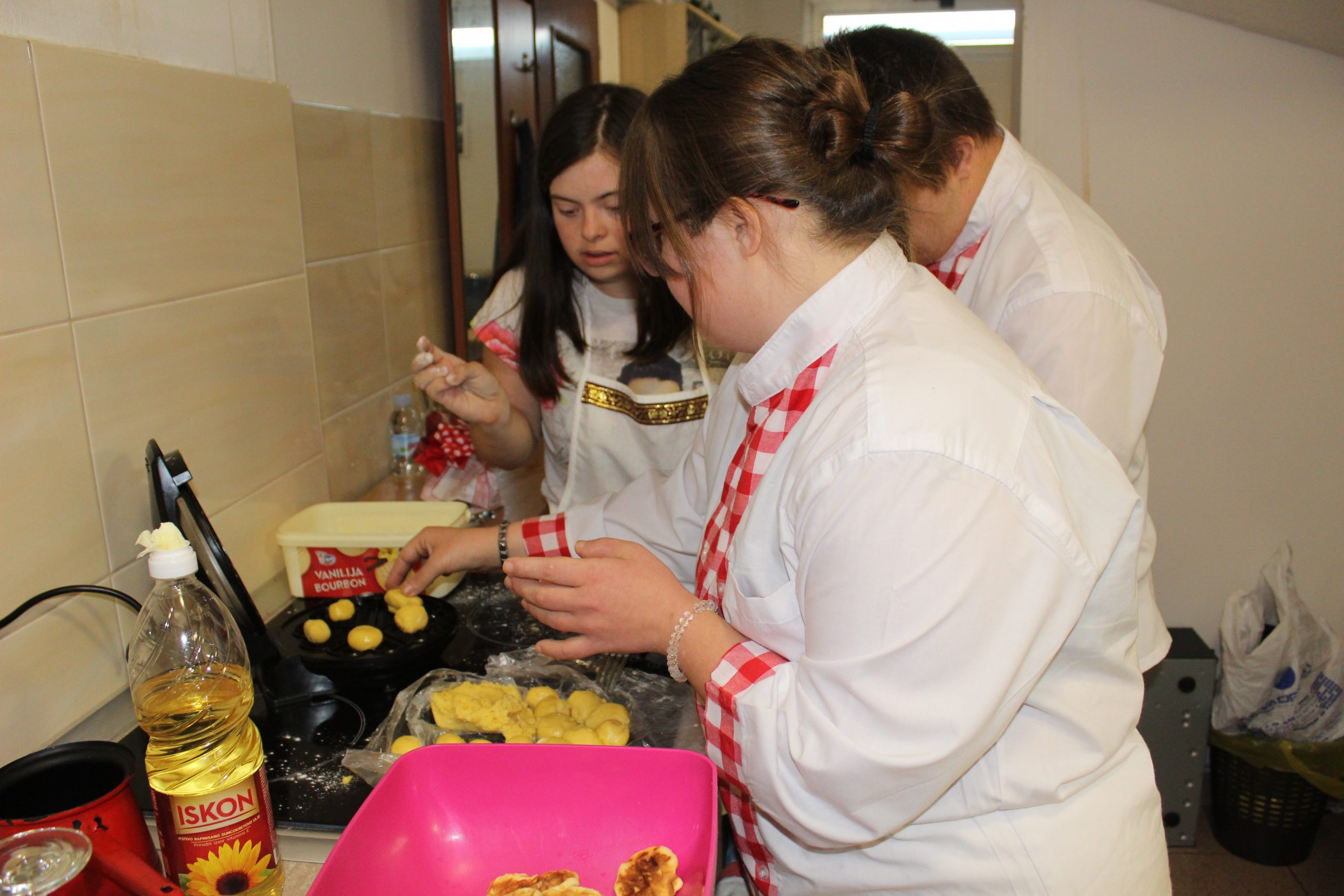 Breaking down prejudices
In September 2019, the wards from the Down Syndrome Center premiered the play "Little Prince," the first play in BiH performed by people with Down Syndrome. In June this year, the center also premiered the documentary, "Some New Broadway," presenting the lives of the residents on screen.
In May this year, the residents also won first place at the International Gastronomic Festival in Moscow. They were the only team made up of people with disabilities. All of their activities help the residents break down societal stereotypes of people with Down syndrome.
The therapy that the center provides helps the residents discover their potential. One of the wards of the Down Syndrome Center from Banja Luka is 28-year-old Sandra Radinković. She says she loves all the activities she does at the center.
"I like to do everything – paint, cook, wash, pick herbs. I do it all out of love. We are a team, and we do everything together. There is no lying or fooling around. We are a family," says Sandra with a smile.
Sandra adds that the center means a lot to her, that she has made many friends there. She also says it helps them to become smart, hardworking, honest, and good people.
Her future dreams focus on employment and her independence: "I want to work, to be a cook. I like to cook everything, and I can do it well," says Sandra.
Like Sandra, Aleksandra Lakić, a twenty-five-year-old ward, also values what the center has done for her.
"This means everything for me – to be active and to do what I love. I love the people surrounding me: my friends, Zoran and Zdravko. If it weren't for this center, I don't know what would happen to me or all of us. I don't know what I would do. My life would be much harder," she says.
She says that in the future, she sees herself working and playing sports.
"I have plans in sports. I like to play football and basketball because I can show my hard work through those sports. I want to go through the center's training to become a waitress and a cook so that I can show my hard work through those, too," she adds.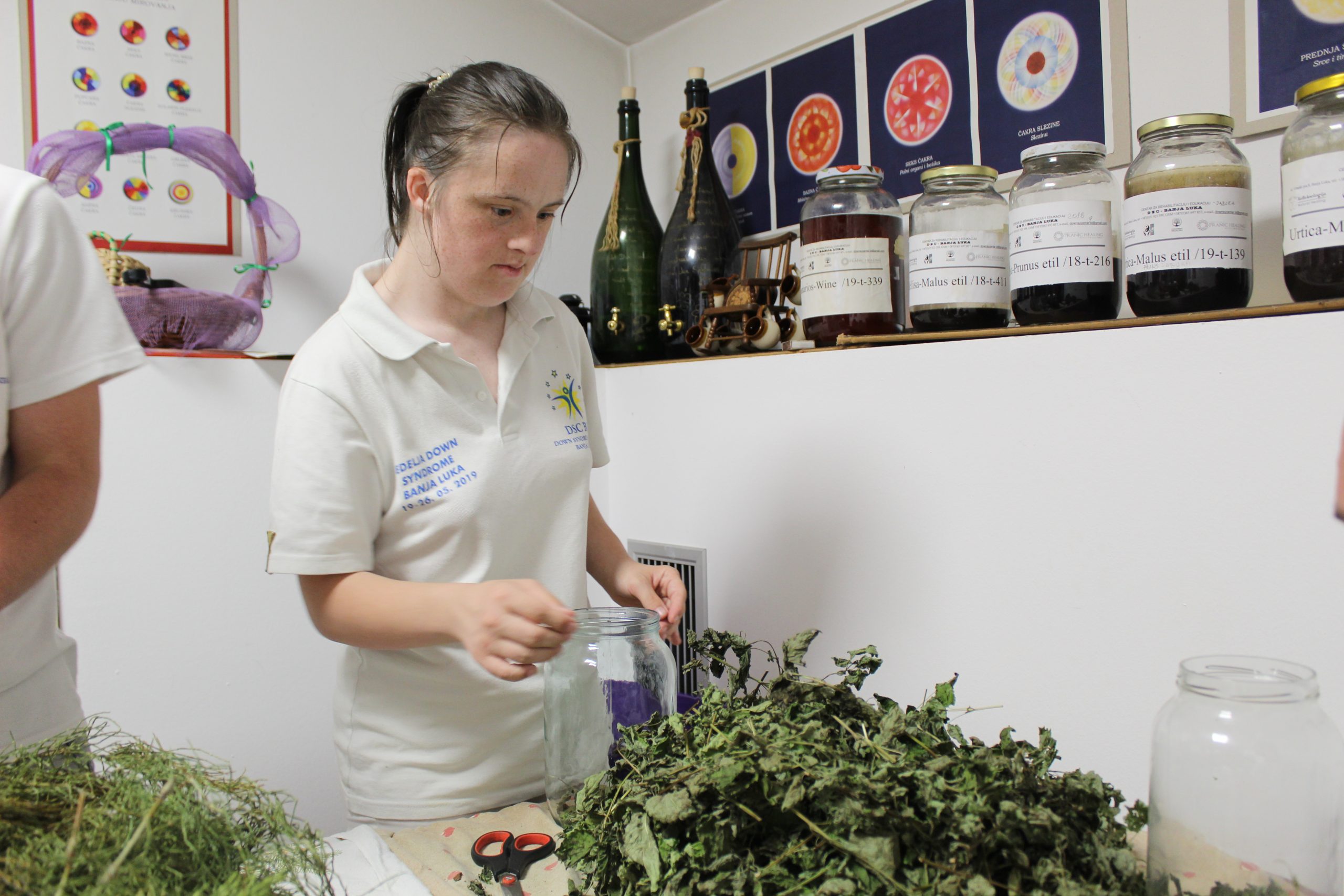 A shift in the formal education system
Zoran Jelić points out that the Down Syndrome Center has also contributed to a significant shift in formal education regarding people with Down Syndrome. At the beginning of June this year, the Medical Faculty of the University of Foča signed an agreement to send their students for special education to train for several days at the community center in Jahorina.
The center has also partnered with the Medical Faculty of the University of Banja Luka. Medical students will learn about the social rehabilitation program for people with Down syndrome during their fifth year of study.
Although the Down Syndrome Center officially became a social welfare institution in September 2020, they still do not have financial support.
The center is currently financed through donations from businesses and private citizens, as well as from Jelić's family's resources. The center also gets some money through their agriculture projects, including the sale of the herbal and honey preparations, which they produce at the community center in Banja Vrućica. However, Jelić points out that the Down Syndrome Center's financial and human resource challenges are not the biggest that they face.
"The biggest challenge is the attitudes of the parents of people with Down syndrome. The parents are often not aware not only of their children's needs and but also of their potential. This is due to insufficient information provided by the medical community, and this must change. We must demonstrate positive examples of what people with Down syndrome can do – and they can do a lot," Jelić concluded.