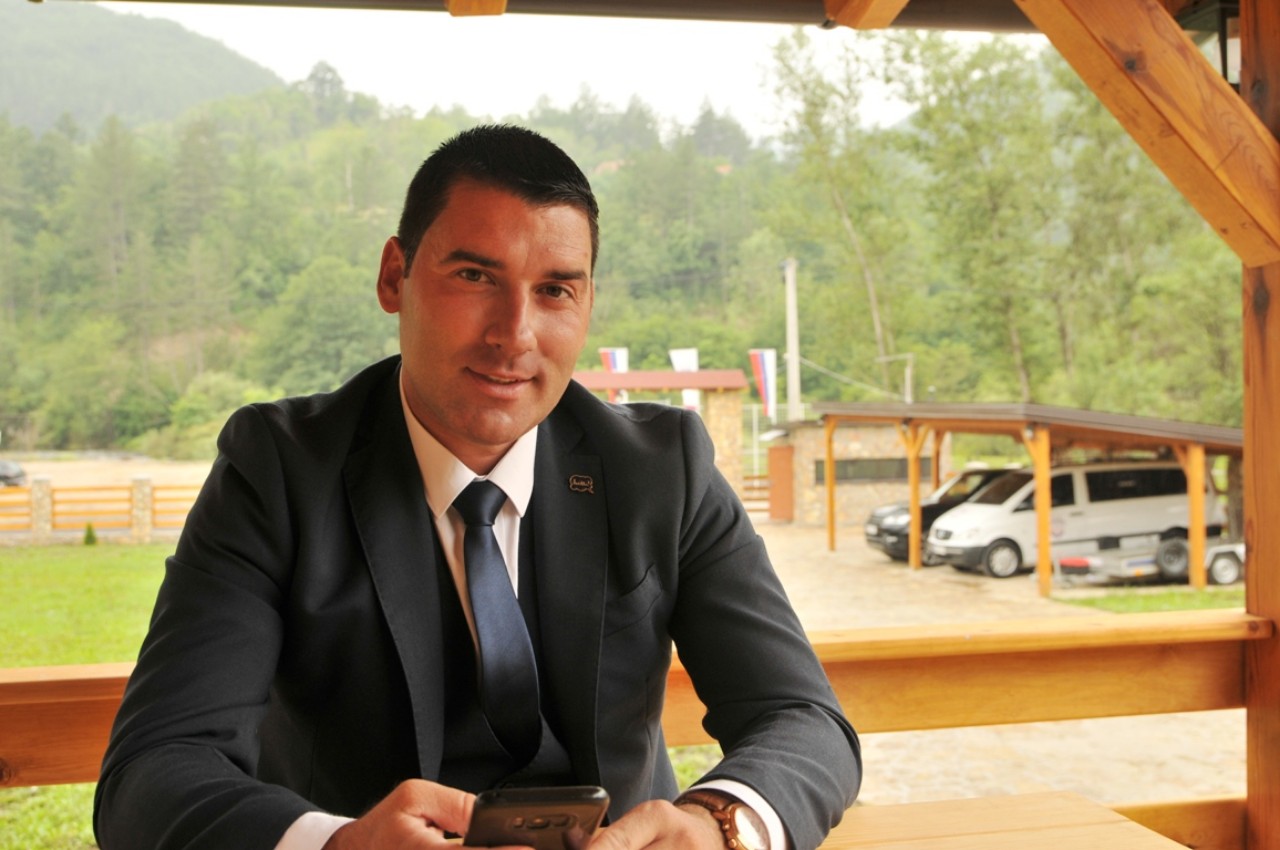 Vojkan Krstic is a humanitarian and entrepreneur from Belgrade who has become well-known for his good deeds, which include helping people in difficult financial situations. He says he does not care about people's religion or nationality, he is a man who sees with his heart and that is why he decided to help Hamid and Hakija Sabanovic, brothers and returnees to the Bosnian town of Visegrad.
Krstic donated all the necessary building materials to reconstruct a precarious house, allowing the Sabanovic brothers to spend their latter part of their lives in worthy conditions. He often stays near Visegrad in the village of Vardiste, which is how he came across the tale of Hamid and Hakija.
"There are many people who simply do not wish to talk about the ordeals that have befallen them and, for various reasons, do not want to publicize their problems. I try and recognize such people when I come across them and do what I can to help them. That's how I make real and honest friendships, and I'm very proud of those connections," says Krstic.
With his human acts of kindness, he wants to show that people in need deserve help, respect, and kindness regardless of where they come from. He believes that such values should be taught to children so that they may be protected from the evils of the past.
"Across the world, there are examples of neighboring countries that have had disagreements and have been able to overcome them and find a common understanding. The primary requirement for such an outcome is respect. It is not at all easy and it takes time, but it is possible. What I did for Hamid and Hakija Sabanovic is just one example of how finding common ground can lead to great things," Krstic adds.
Krstic explains that his good deeds are not planned. Rather, he helps whenever the opportunity arises. When asked where his passion for helping others comes from, he recalls a time when he became ill. He was 24 at the time and the doctors' prognoses were not good. This experience helped him to understand how it feels to be sick and without the means to deal with such a hardship. It was then that he decided to change his life.
He has participated in many humanitarian campaigns and often can't remember all of the times he's helped someone out until he meets them on the street, and they remind him. He says their smiles bring him joy.
Krstic is most proud, however, when he sees that the people he has helped continue the chain of good deeds and pay it forward to others who are in need.
In addition to his humanitarian efforts, 36-year-old Vojkan Krstic is also the owner of a successful construction company in Belgrade.
"I have personally experienced both the good and the bad sides of life. Poverty and wealth. And I know that sense of helplessness you feel when you don't know how to solve a problem. That's why, in addition to my work to help others, I am also dedicated to working with young people and motivating them to become successful businessmen and athletes. I want to raise their awareness about the importance of doing something selfless for someone else and working together to change people's lives for the better. We are at our strongest when we are united in our efforts, after all," says Krstic.
As with the Sabanovic brothers, Krstic continues his life's mission to help people return to their (pre-war) homes. His most recent donation: a house for a family of five.
---
This publication has been selected as part of the Srđan Aleksić Youth Competition, a regional storytelling competition that challenges youth to actively engage with their own communities to discover, document, and share stories of moral courage, interethnic cooperation, and positive social change. The competition is a primary component of the Post-Conflict Research Center's award-winning Ordinary Heroes Peacebuilding Program, which utilizes international stories of rescuer behavior and moral courage to promote interethnic understanding and peace among the citizens of the Western Balkans.
The Balkan Diskurs Youth Correspondent Program is made possible by funding from the National Endowment for Democracy (NED).