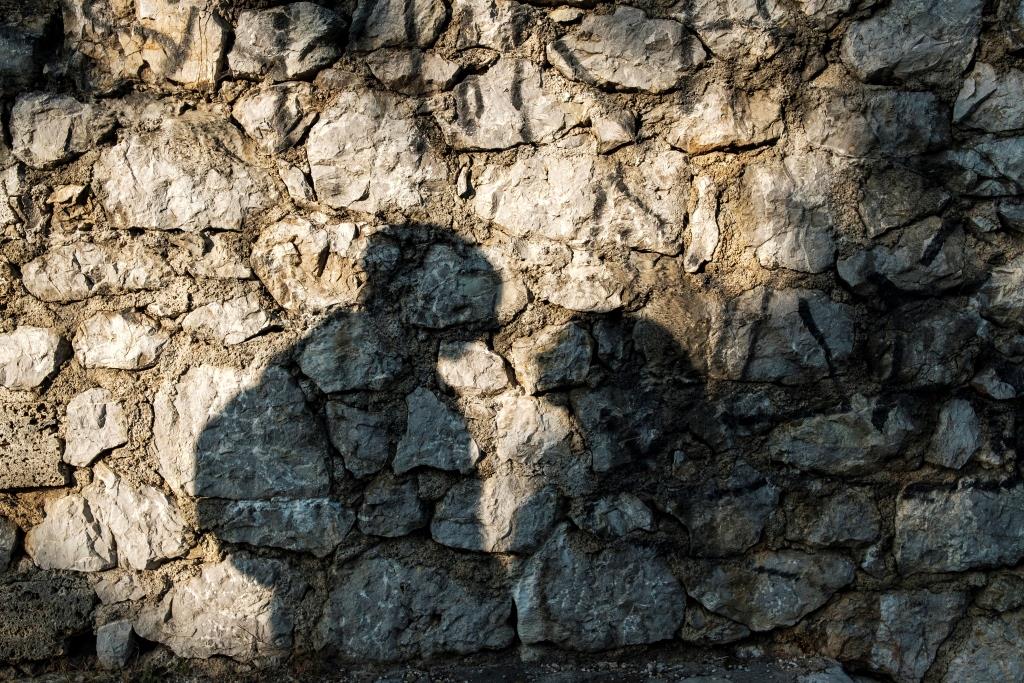 The "Love Tales" project allowed our correspondents to tell ordinary people's stories through research and fieldwork. Despite the obstacles society has unfairly placed before these interethnic couples, they have prevailed in telling their stories.
"As a child from a mixed marriage and an eternal dreamer, I know that working on this project and the tales people tell will stick with me forever."
For the past year, Balkan Diskurs youth correspondents have been working on a series of stories called "Love Tales."
Six of our trained correspondents have worked on an artistic initiative to document stories of successful interethnic romantic relationships in Bosnia and Herzegovina (BiH), challenging the narrative that such relationships are untenable in the current social environment. The project was implemented by the Post-conflict Research Center (PCRC), with the support of the VII Academy and the Bold Program of the US Embassy in BiH.
BOLD program of the VII Academy
In February 2020, VII Academy started an intensive training program for young leaders from all over BiH. The result of that four-month program was five small grants realized in 2020 and 2021.
In addition to the "Love Tales" project, other projects included "Girl Talk", "Tactile Mural", "Good News" and "Stories about home and migration". More about the projects is available here.
During the training, participants had the opportunity to learn the basics of visual storytelling, get acquainted with ethical principles in independent reporting, developing their writing skills, understand how to report accurately and impartially, and build their media entrepreneurship skills.
"By participating in the training, young leaders were able to transfer the experiences they gained to their communities. They also designed their own civic engagement programs, and, most importantly, they created a new approach to stories. They respected the dignity and integrity of individuals with different views, and focused on engaging with and reflecting on different perspectives in our society, said Hasnija Zulić, the manager of VII Academy.
VII Academy is especially proud that all selected BOLD projects were led by women, who managed to hold their planned activities despite the challenges brought by the COVID-19 pandemic.
"Every successful and stable society has women in leadership positions, but Bosnia still has very few. We believe that women who led BOLD projects will continue to play an important role in the future, along with their male colleagues," said Hasnija.
One of the BOLD program VII Academy mentors, Dr. Paul Lowe, highlights the need to create better conditions for young people in Bosnia and Herzegovina to make a positive contribution to the country. Finding creative and exciting jobs for young people can help reverse "brain drain," or the exodus of young talent from BiH, often caused by a lack of opportunities.
"The BOLD project has clearly shown that there is incredible energy, vision, and skills that young people from all over the country have and that with the right incentives and support, they can achieve incredible results. It was a great pleasure and privilege to see this group of people turn into real leaders of the future," said Lowe.
Love Tales Combating Stereotypes
In addition to being a coach and mentor on the BOLD program, Dr. Lowe was a photography editor on the Love Tales project. He emphasizes that the topics covered through the awarded BOLD projects are extremely important for our society.
"The BOLD projects supported by this program deal with topics important to Bosnia and Herzegovina today. They have been approached with intelligence, integrity, and passion. I am especially proud that all these BOLD projects were led by women, who showed real leadership, organization, and creativity," he said.
The "Love Tales" project allowed our correspondents to tell ordinary people's stories through research and fieldwork. Despite the obstacles society has unfairly placed before these interethnic couples, they have prevailed in telling their stories.
"This was a unique opportunity to break down the prejudices and stereotypes people in BiH have about interethnic romantic relationships. Also, I believe that this is a way to tell the love tales of ordinary people. Through these stories, we can show young people in BiH a different reality and that it is possible to build relationships and friendships with other people regardless of their national or religious affiliations," said Azra Berbić, correspondent from Kakanj and coordinator of the "Love Tales" project.
In 2018, the Prime Communication Agency published a survey of BiH citizens' perspectives on mixed marriages. According to that survey, 38.7 percent of citizens oppose this type of marital union. According to the data of the entity statistical institutes of the Republika Srpska and the Federation of BiH, more than 18,000 marriages were performed in Bosnia and Herzegovina in 2019. Of those, only about 600 are interethnic marriages.
"The social perception of nationally mixed marriages has changed significantly, and there are few who decide to start such a relationship. The fear of condemnation from one's family, neighborhood, or society, and the difficult legacy of war legacy, including transgenerational trauma, often affect the choice of a life partner," says.
Implementing this project during the COVID-19 pandemic presented a slew of new barriers and proved to the team how important it was to work together. Since our correspondents come from different cities in BiH, and most of the interviews and photographs were done in people's homes, the whole project was hard to navigate.
"The pandemic was challenging for us because we had to talk to couples in their homes. Although most of our activities had switched to the online sphere, we wanted to do in-person interviews to get a feel of the love tales first-hand. The most valuable part of the experience was meeting the different couples and hearing from them personally. Teamwork was also extremely important, and our and mutual motivation helped carry us through," says Mirnes Bakija, a correspondent from Sarajevo.
"Teamwork was one of the most valuable parts of the project. All of the participants gave their best; it is always nice to be part of such a well-harmonized team and learn from one another," adds Armin Halilović, a correspondent from Zavidovići.
They used the challenges of working on Love Tales for professional and personal development
In addition to storytelling, this experience was particularly valuable for the team's personal and professional development.
"We shared the work as a team, and with the mentorship and support of our project manager, we were able to overcome the challenges we encountered. Pre-determined deadlines proved useful for us. Working on the project, I realized again how productive a good team is, and that mining [the search for people to interview] always pays off in the end", says Anja Zulić, a correspondent from Banja Luka.
From the beginning of the project, the whole team enjoyed working with couples from all over BiH. After each interview, they felt a great deal of positive energy, which provided additional motivation to continue their work.
"Finding couples who are willing to put themselves in a vulnerable position and tell their life story is not easy, but that is why our project is very personal. With "Love Tales," we wanted to emphasize societal attitudes towards multiethnic couples, which are often politicized through ethnocentrism and nationalism, and also called "mixed" marriages or relationships," says Kristina Gadže, a correspondent from Ljubuški.
For Mitar Simikić from Ugljevik, the main photographer on the project, his special challenge was to portray all the couples from the project in one series while still preserving the uniqueness of each story.
"Having such a short timeframe for the project was a real challenge because I tried not to miss a single moment from behind the camera. I can't single out one story as the most memorable because each one was valuable for me and my development as a photographer. These pieces came together like a jigsaw puzzle; they also formed me, and through this experience, I have definitely become a better photographer," said Mitar.
Love Tales Win
"I think that this project has helped us develop personally, but also professionally. I can definitely say that this was one of the most beautiful professional experiences I've ever had," says Mirnes.
The entire team was inspired by the stories of the couples they spoke to. These experiences, they say, have shaped them in special ways.
"People who spent a few hours with us sharing their love stories brought me back to a more colorful reality that may have been lost in the grayness of everyday life. For months, we have been hearing about how people threaten one another due to the pandemic (which has happened countless times in our history for other reasons). Through this project, I have found that spark and light in life again – through this love, which our interlocutors so selflessly shared with us," says Anja.
"I proved to myself once again that a man cannot and should not be alone. These tales that we followed proved that. These couples taught me about selflessness, sharing, and sacrifice. It was a great experience– in some moments emotional, and others, proud," concludes Mitar.
Read The Love Tales at https://balkandiskurs.com/en/projects/the-love-tales/.