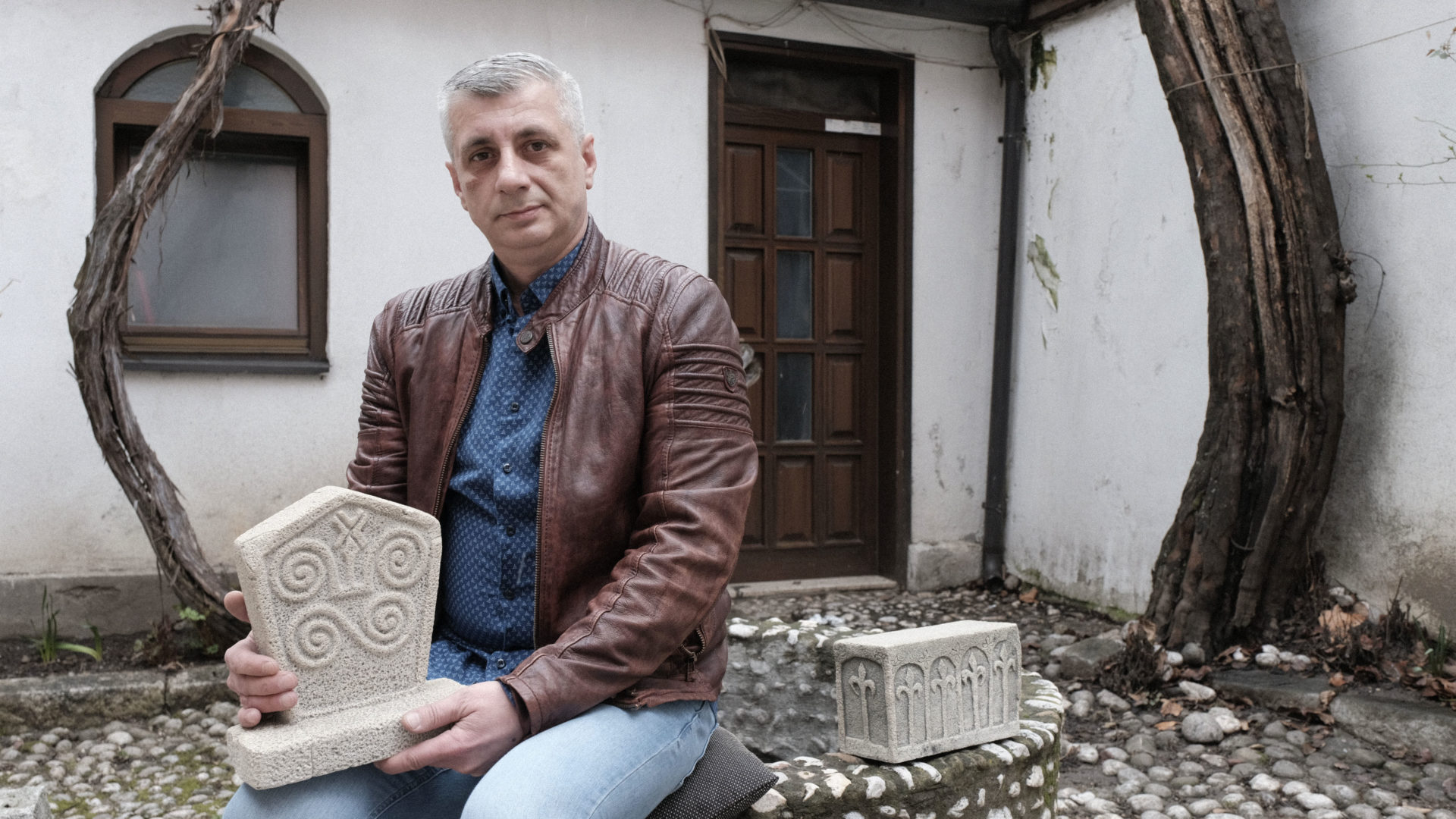 Thousands of documents, photographs, manuscripts and books, which testify to the centuries-old existence of Bosnian-Herzegovinian medieval tombstones (stećak), are part of the cultural wealth preserved by the 'Stećak' Foundation. Although its founder Senad Šabović has been dealing with Bosnian tombstones, as a national treasure of Bosnia and Herzegovina, for ten years, the Foundation started working …
Thousands of documents, photographs, manuscripts and books, which testify to the centuries-old existence of Bosnian-Herzegovinian medieval tombstones (stećak), are part of the cultural wealth preserved by the 'Stećak' Foundation.
Although its founder Senad Šabović has been dealing with Bosnian tombstones, as a national treasure of Bosnia and Herzegovina, for ten years, the Foundation started working in March 2017.
"I have been working on medieval tombstones for 10 years and through all these years the focus has been on education. My first solo exhibition is actually the result of my efforts to make children better acquainted with stećci. Something remarkable happened on the opening of the exhibition which positively changed my life. We invited the daughter of our greatest researcher of medieval tombstones Šefik Bešlagić, Mrs. Atija Imamović Bešlagić, as a guest. On that occasion, she gave me a black and white photograph of the necropolis of tombstones from the vicinity of Kalinovik, taken in 1957. This opened a new dimension to my work in the field," recalls Šabović.
Research shows that there are 60,000 medieval tombstones in Bosnia and Herzegovina (BiH). These are medieval tombstones that differ from other tombstones in their typology and decorations. They appeared in the second half of the 12th century, peaked in the 14th and 15th centuries, and ceased to be produced by the mid-16th century. The earliest known records of stećci are found in the travelogue of Benedikt Kuripešić from 1530, a Slovene interpreter in the mission of the Austrian Emperor Ferdinand I of Habsburg. He traveled to Bosnia on his way to Constantinople, and his travelogue describes stećak tombstones from the village of Lađavine, near Rogatica.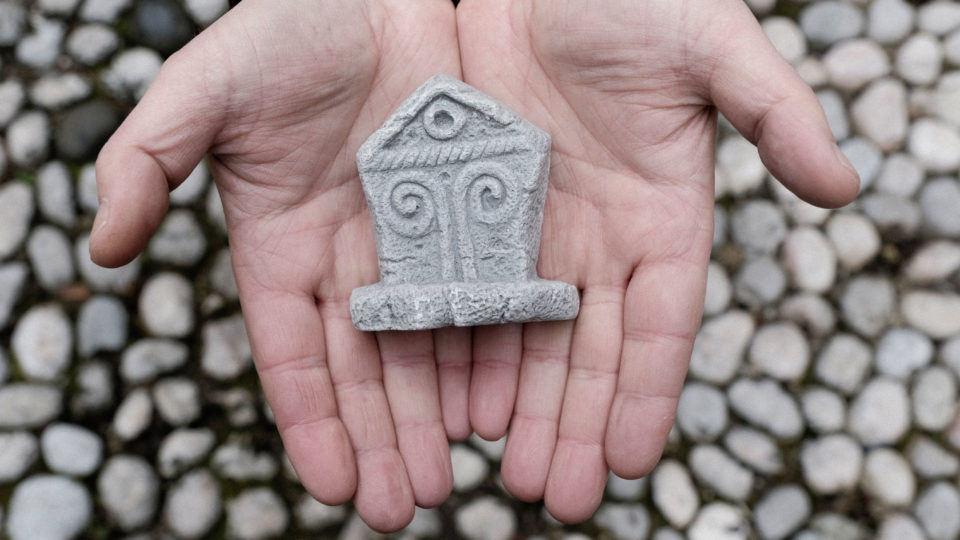 Over time, Šabović collected more and more archival material about these tombstones, and today his collection numbers about nine thousand archival units.
"Professor Besim Spahić gave me 700 slides of the most representative Bosnian medieval tombstones, and all this was done for the exhibition Narodne i borbene igre na stećcima (Eng.: Folk Dances and Medieval Tournaments on Stećci) from 1986, organized by the Museum of the XIV Olympic Games in Sarajevo. Unfortunately, we all know what happened to that museum, so this is the only preserved material from that exhibition," he explains.
The material is organized by funds. The largest fund is the 'Šefik Bešlagić' fund and it has about seven thousand units, followed by the 'Nada Miletić', 'Ranko Rosić', 'Tošo Dabac', 'Hidajet Delić' and 'Ćiro Truhelka' funds. Šabović says that there is no person who dealt with the tombstones without cooperating with him. He believes the stećak is a symbol of Bosnian resistance. For him, they are representative of Bosnian pride.
"The thought of tombstones evokes a sense of belonging to a country that has a long and glorious past. Few countries in the world can boast of so many preserved monuments from the Middle Ages. The tombstones were made by the people, as folk art, and they are preserved in such numbers because people were proud of their past and looked at them with great empathy, and that continues to this day," he adds.
The primary activity of the Foundation is the digitization of the archive collection, which is a long and expensive process. The plan is to digitize the original pencil list of tombstones, which was written between 1960 and 1970. Given the immeasurable value of this list, digitization has already begun.
"In the three years of the Foundation's existence, three exhibitions have been organized, and this year we planned to open a memorial room dedicated to Šefik Bešlagić. We already have enough archival material, and the Bešlagić family has agreed for us to take some home and work furniture. In that way, recognition will be given to Šefik Bešlagić and we hope to open a new chapter in the work of our Foundation, which will probably be included in the tourist offer of Sarajevo," says Senad Šabović.
Preservation of Medieval Tombstones
Stećak tombstones are the most numerous of the cultural heritage of BiH, and this places it among the countries with a high number of cultural and historical monuments.
"Although special attention is currently being paid to these tombstones, sometimes I think that we are not aware of the potential they offer us. By their very appearance in the Middle Ages, the stećak speaks volumes about us as a spiritually, culturally and materially rich society. In my opinion, the biggest phenomenon is how many of them are perserved to this day," explains Šabović.
Through the existing BiH institutions, and with suggestions and proposals of non-governmental organizations and other individuals, we try to do everything to preserve and protect these monuments. The Commission to Preserve the National Monuments of Bosnia and Herzegovina issues decisions declaring certain sites national monuments, and prescribes protection and preservation measures.
"This should be the case in practice and there are such examples, but I think that the state strategy is crucial here, from the highest level to the local community. We are witnessing negligence and incompetence, and unfortunately this sometimes results in the partial or permanent destruction of a monument, even a stećak. Even more attention and energy must be invested in the preservation of these medieval tombstones, and the punishments for damage must be rigorous and without exceptions," warns Šabović.
Stećci: World Cultural Heritage
Bosnia and Herzegovina has three tangible assets included in the UNESCO list, namely the Old Bridge in Mostar, the Mehmed-pasha Sokolović Bridge in Višegrad and, since 2016, the Medieval Tombstones. At the UNESCO summit in Istanbul in 2016, a decision was made to add stećci to the World Heritage List. The list includes a total of 28 necropolises, of which 20 are located in BiH, three in Serbia, three in Montenegro, and two in Croatia. The first initiative for the nomination of the tombstones to the World Cultural Heritage List was initiated by Šefik Bešlagić.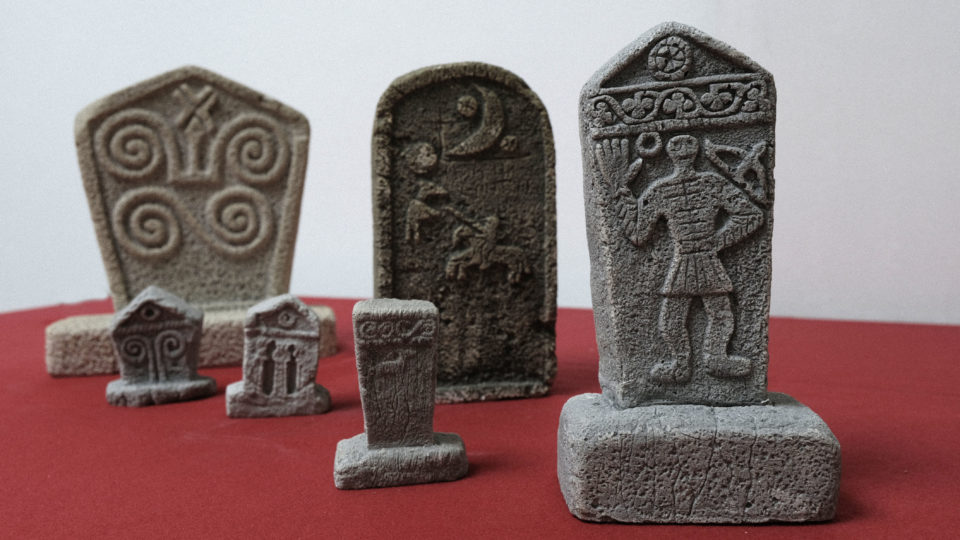 "By including the tombstones on the UNESCO list, not only are the sites protected, but so is the phenomenon of the stećak, which is of exceptional importance. In this way, all tombstones enjoy at least some legislative protection. Citizens are certainly helpful in their further preservation; they can submit a petition to the Commission to Preserve National Monuments. Also, individuals and any other interested parties can, through local communities, religious communities, and non-governmental organizations, define certain program and project goals for the protection and preservation of stećak tombstones," says Šabović.
Promotion and Formal Education
The promotion of cultural heritage is very diverse. The most common are professional promotions, which, through symposia or conferences, inform the world academic community about Bosnian medieval tombstones. Then there are tourist promotions and, finally, the activities of non-governmental organizations which, by organizing lectures, exhibitions or similar activities, introduce the general public to the stećak phenomenon.
"I am afraid that the activities so far are not enough. Although there is cooperation of official institutions with non-governmental organizations, that is not enough. I am aware of it because I am a participant and organizer of certain activities and I believe that it must be on a much higher level," said Šabović.
In 2013, he conducted questionnaires for primary and secondary school students in Sarajevo Canton. In cooperation with Education Builds BiH, the Ministry of Education and Science of Sarajevo Canton, and the Educational and Pedagogical Institute of KS, he surveyed about a thousand participants. Unfortunately, the results showed a gap in knowledge regarding stećci.
He believes that it is principally up to the pedagogues themselves to decide whether and how they will deal with Bosnian tombstones, and that this must not be a sporadic phenomenon but a systemically regulated practice.
Stećak as a Souvenir
The technique of making the souvenirs is reminiscent of making real Bosnian tombstones, but of course in miniature.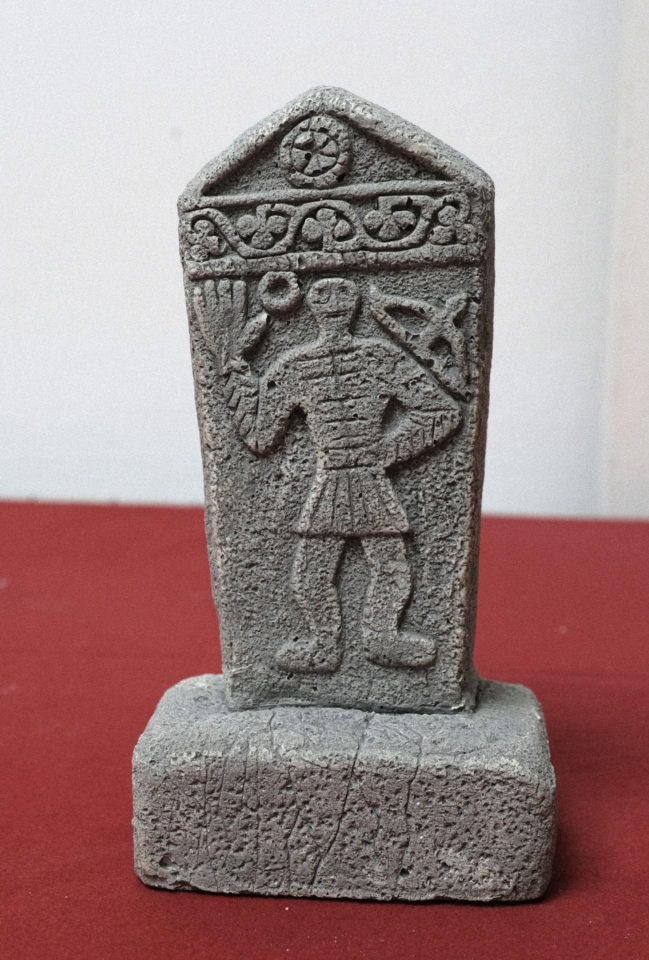 "Everything which can make the craft easier or to get the desired shape is used. A mold is then made. Plaster with certain additives is poured into the molds, then it is dried and painted," explains Šabović, and he adds that his tombstones have reached all parts of the world.
Mostly people from Bosnia and Herzegovina and the Bosnian diaspora decide to buy these souvenirs. There are far fewer foreigners, because, as he says, it is difficult to explain to them what it is about. 
However, this is not always the case. One of his crafted tombstones is in the Museum of Innocence in Istanbul.
"During Orhan Pamuk's visit to Sarajevo, the then Minister of Culture of the Sarajevo Canton presented him with a stećak. It was quite surprising for him, he didn't know what it was about. After it was explained to him, he said that he would exhibit it in the museum," says Šabović.
When it comes to the representation of souvenirs, he faces the issue of great competition and cheap and mass production of souvenirs. "Those who are guided only by profit 'drown' those who make authentic souvenirs," concludes Senad Šabović.
The most famous necropolis of Bosnian medieval tombstones is in Radimlja near Stolac. Grčka glavica near Konjic, Dugo polje on Blidinje near Jablanica, Boljuni near Stolac and Ravanjska vrata on Kupres are also well-known. The most famous individual stećak tombstone is the Zgošćanski stećak, found in the vicinity of Kakanj, and today it is in the National Museum in Sarajevo.
_________________________________________________________
This article was initially published within the first edition of MIR Magazine. MIR, which means 'peace' in Bosnian is an annual publication and platform for young inventive people developed by the Post-Conflict Research Center and Balkan Diskurs. It is dedicated to individuals and organizations that left us a legacy of strongly built foundations to continue our fight for peace and justice.