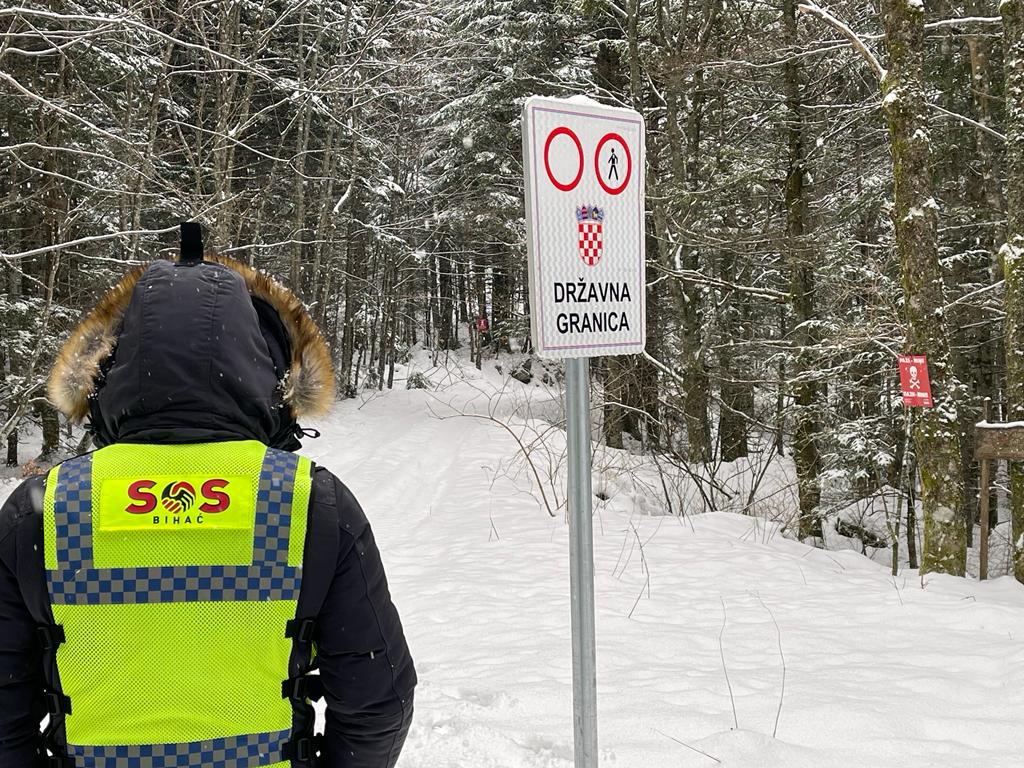 Zlatan Kovačević, the founder of SOS Bihać, has been gathering volunteers from Bosnia and Herzegovina (BiH) as well as abroad for the past four years to help people from the Una-Sana Canton who are in need. As a boy, he became one of the first civilian victims of war in BiH, and Kovačević's many years of work on various projects demonstrate an ordinary man's struggle and willingness to help others. 
In the first year of the war in Bosnia and Herzegovina, Kovačević, who was 14 years old at the time, was seriously wounded and had to be transferred to Croatia for treatment. Kovačević explains that because his papers were stolen, he was staying in Zagreb illegally and went through many of the experiences that migrants and refugees face today in Bihać, that is, the Una-Sana Canton. 
Kovačević describes his journey from Bihać to Zagreb, and later to Germany, the inhumane conditions in the camps, and his return to BiH, as a great trial. "I wouldn't be who I am had I not had trials that opened my eyes. I would like people to understand that the hand that gives is always kinder than the hand that receives," Kovačević added. 
Together with other civilian victims of the war, Kovačević founded the Citizens' Association Sportsko-rekreativni centar Una [Sports and Recreational Center Una], where young people gather, socialize and play various sports (paintball, airsoft, etc.) as well as do humanitarian work. He is especially proud, he says, of projects they worked in foster care. "One of these projects was in Bosanski Novi, and two were in Bihać," explained Kovačević.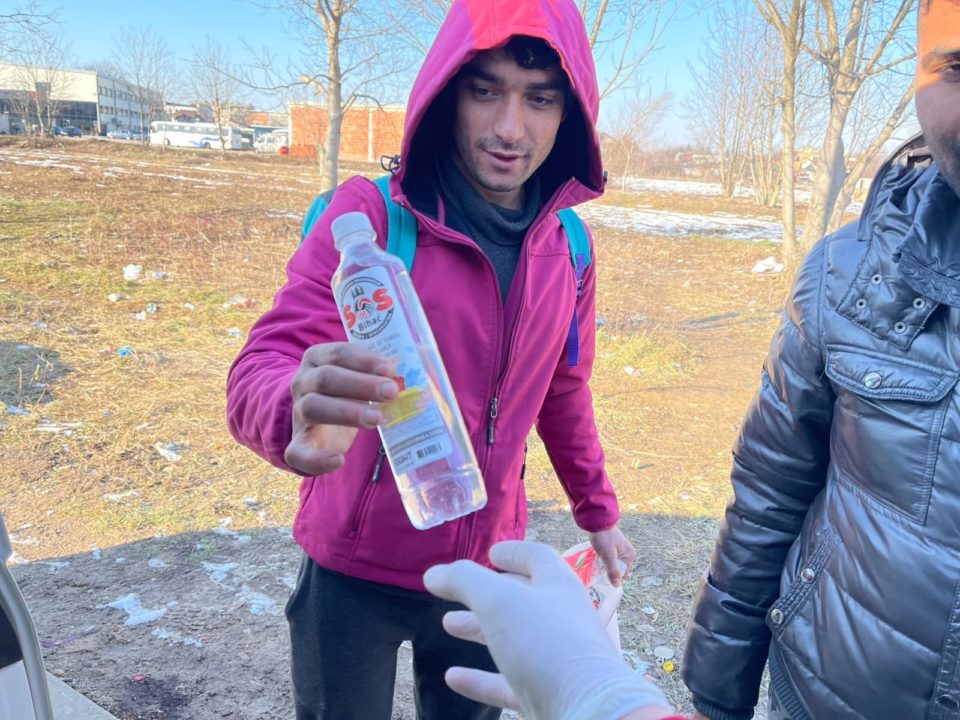 They have also provided help to people with disabilities, the socially disadvantaged, women without paid maternity leave, as well as cancer patients, for whom they collected money through the kolačijada [cookie fundraiser]. 
During the migrant crisis, Kovačević and other members of the Una Sports and Recreational Center came to the aid of refugees and migrants, since the Bihać Red Cross initially did not have the capacity to help the large numbers of those seeking their assistance. In 2019, he recalls, they changed the name of their organization SOS Bihać.
"We fought for human rights in such a way that we brought a commission from Strasbourg that consisted of forensic experts, doctors, lawyers. We took them right to the Croatian border and showed them what illegal deportation means and what consequences it brings in terms of both physical and psychological harm," said Kovačević, elaborating on their fight against the European policy towards migrants at the time. 
He notes that one of the most common problems was the return of migrants who had reached Italy and were caught by the police. 
SOS Bihać, which is financed exclusively from donations, asked others to donate money transparently to help as many people as possible, particularly migrants who were not in the camps. Kovačević believes that the situation is much better now. 
SOS Bihać, which has about 50 volunteers, has provided assistance for people undergoing cancer treatment and eye operations, helped with the rebuilding of houses after fires, and provided medical transport. Because part of the city of Bihać is cut off every year due to the high water levels of the Una River, they also own a boat which this allows them to help people in flooded areas with everything from getting food to going to the doctor.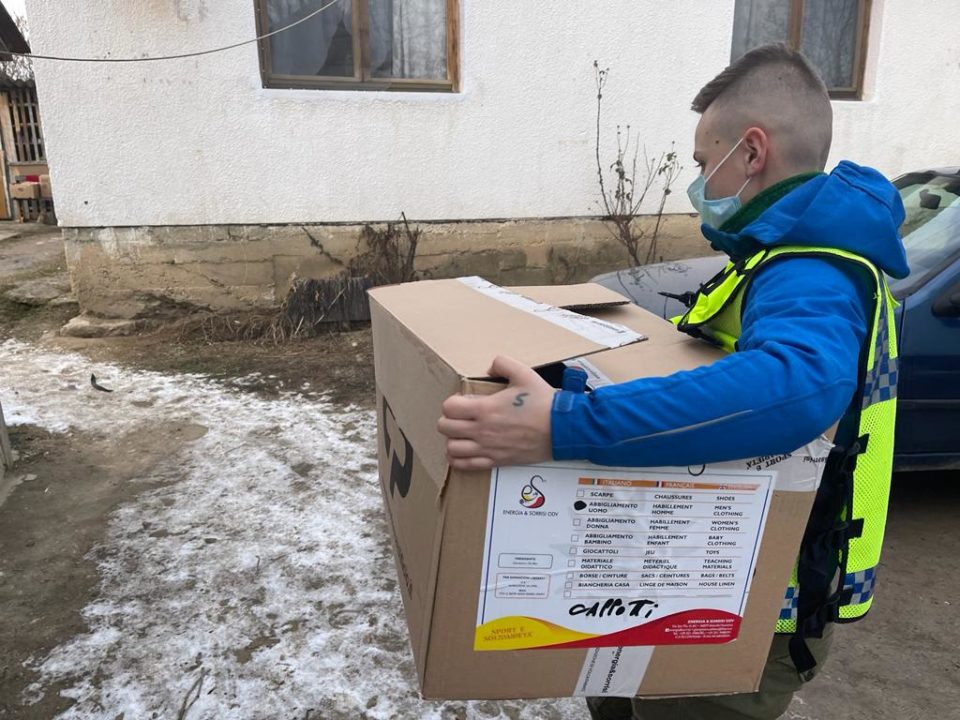 There are also foreigners among the members of the SOS Bihać Association. Tobias, from Germany, and his wife Melani, from Austria, have been volunteering for the Association for a long time. 
"We came here at the end of December 2021 and hope to stay here for at least a year, and longer, if possible. It has been my intention for a long time to do this kind of volunteering and help people in that way. I learned about SOS Bihać from a friend from Bosnia named Ismar who gave me Zlatan's contact information, and I decided to come to Bosnia and Herzegovina after a conversation with him," said Tobias. He and his wife have already applied for a one-year volunteer visa and will try to request residency for the two of them. 
"Bosnia and Herzegovina is a beautiful country with a beautiful landscape and I like it very much. People are very kind, so that makes it easier for us to stay here," said Melani.
While volunteering, Tobias changed his religious beliefs and converted to Islam. He describes volunteering as a treasure of good deeds that he does in the name of Allah. 
"They say that they are criticized by their friends because they came to volunteer in Bosnia and Herzegovina, leaving a warm home and an orderly country like Germany. However, for them, this is about calm consciousness, because there isn't anything more important than a human being," concludes Kovačević.