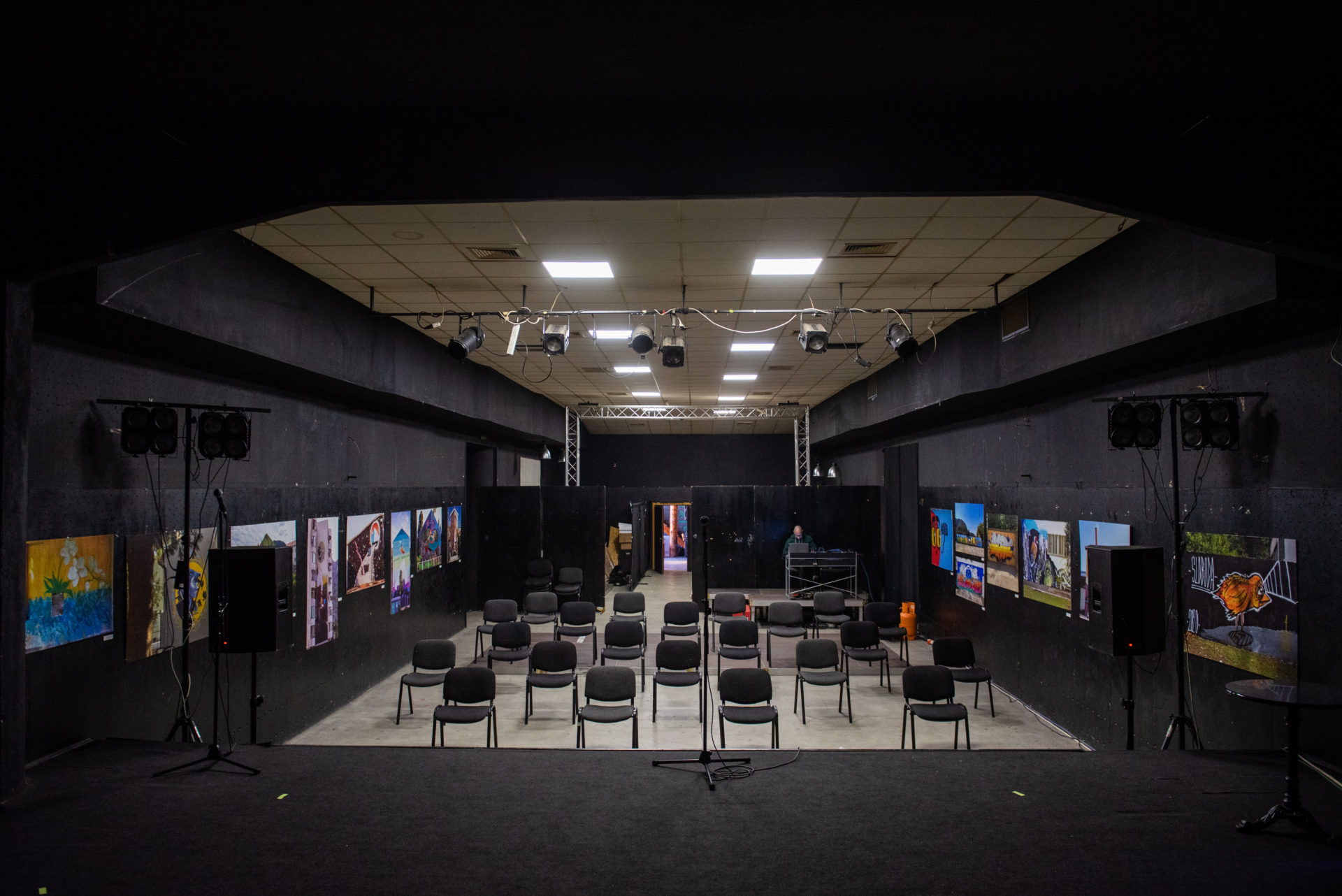 Throughout its two decades of work, Abrašević Youth Cultural Center (YCC) has had to support itself in its project of providing Mostar with a social hub, a gathering space, and a place that creates unique and alternative cultural opportunities for young people. Abrašević's history goes back much further than is commonly known, but its goals remain unchanged to this day. 
"The Abrašević Workers' Cultural and Artistic Society (WCAS) was founded in 1926 with the aim of developing the cultural life of workers. The work of the WCAS was interrupted several times throughout the 20th century, depending on the historical changes that affected Mostar. The rebirth of Abrašević as a place of emancipation started at the turn of the millennium. In the disarray after the wars of the 1990s, young people from a number of new youth organizations looked to the future and decided to come together. They had the same goal and desire – to obtain a space for the free circulation of independent thought and alternative cultural development," says one of the volunteers and well-known Mostar activist, Husein Oručević, on the revival of the new 'Abraš'.
According to Oručević, they gained experience in resisting the general hopelessness of the postwar period, firstly through the initial squatting of various destroyed spaces, then through their enthusiastic work to maintain much-needed alternative cultural activities. This is how the idea of more serious collaboration among young people became more concrete.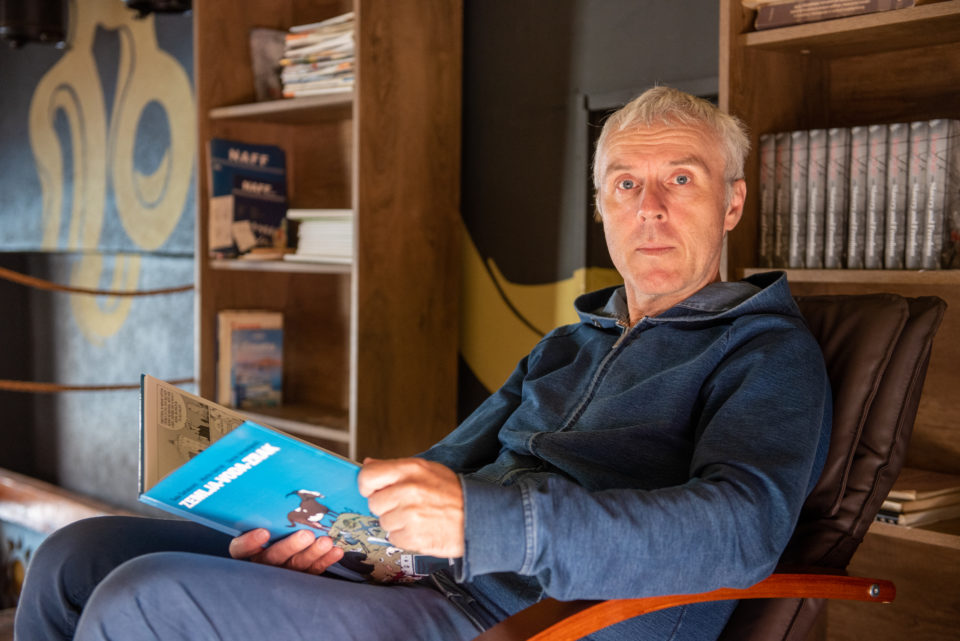 Several peace-oriented organizations were developing the idea of merging their work under one umbrella organization and in 2003 the 'Mobile Cultural Containers' project – an OSCE-supported Achim Koch project – had a key role to play. As part of the project, young people across the devastated Balkans were provided with a place of gathering and of tolerance in these makeshift rooms. Their slogan 'In Defense of Our Future', says Oručević, perhaps best describes the creation of the Abrašević Youth Cultural Center.
"That year was also marked by a painstaking court battle with the City for the recognition of ownership over this space. The demolished building of the former Workers' Cultural and Artistic Society on the boulevard was still being fought over as spoils of war. However, YCC Abrašević officially became the legal successor of the former WCAS, which enabled this new non-governmental organization to become the only one in the Balkans, and one of the few in Europe, to own such a large space", says Oručević.
The name Abrašević itself, he explains, was used by many such organizations during the last century. It is named after the late Serbian poet Kosta Abrašević, who celebrated the ideas of unity, freedom and workers' struggle with his revolutionary poetry. 
"WCAS Abrašević in Mostar had the task of emancipating the working class with cultural uplift during their official eight hours of recreation. It was a hotbed of new ideas, art and culture in general, so many cultural institutions created later in Mostar find their roots right here. The older generations of Mostar still remember the theater productions, music, dance and various other WCAS cultural and entertainment programs with nostalgia," Oručević points out.
The program that the 21st century Abrašević offers to its fellow citizens is the only progressive, future-oriented cultural content available in Mostar. It is here that events such as the Mostar Intercultural Fest, Street Arts festival, and Short Film Festival take place. Zoster and Damir Avdić Diplomtz held their first concerts in the city here, along with many other quality bands from abroad.
'Abraš' has nurtured numerous peace and alternative events, bringing people together and helping the social and cultural development of the city.  In fact, the YCC, Oručević recalls, played a key role even in Mostar's most difficult times. 
"Abrašević has played the role of many city institutions. It is a theater where films are screened and concerts and talks are held, all of which found its place here when there was nowhere else for it in Mostar. Abrašević has provided shelter for refugees and opened its doors to excluded individuals and groups in our society. It has supported the socially endangered, the disenfranchised, and the LGBT community, but also those who simply cannot find their place in a deeply divided city. Abrašević tries to continue in this vein today, adapting to the current context and needs," says Oručević.
Abrašević, he says, is a hub of ideas and activity where new ideas are also born – sometimes useless and not so great, and sometimes good, useful and sustainable. In this context, the vision of Abrašević is to present and bring to Mostar new, bold, experimental and engaged trends in culture, music, art and socio-political practice, and to try to incorporate them into this city through the engagement of individuals who appreciate these values.
This article was initially published within the first edition of MIR Magazine. MIR, which means 'peace' in Bosnian is an annual publication and platform for young inventive people developed by the Post-Conflict Research Center and Balkan Diskurs. It is dedicated to individuals and organizations that left us a legacy of strongly built foundations to continue our fight for peace and justice.