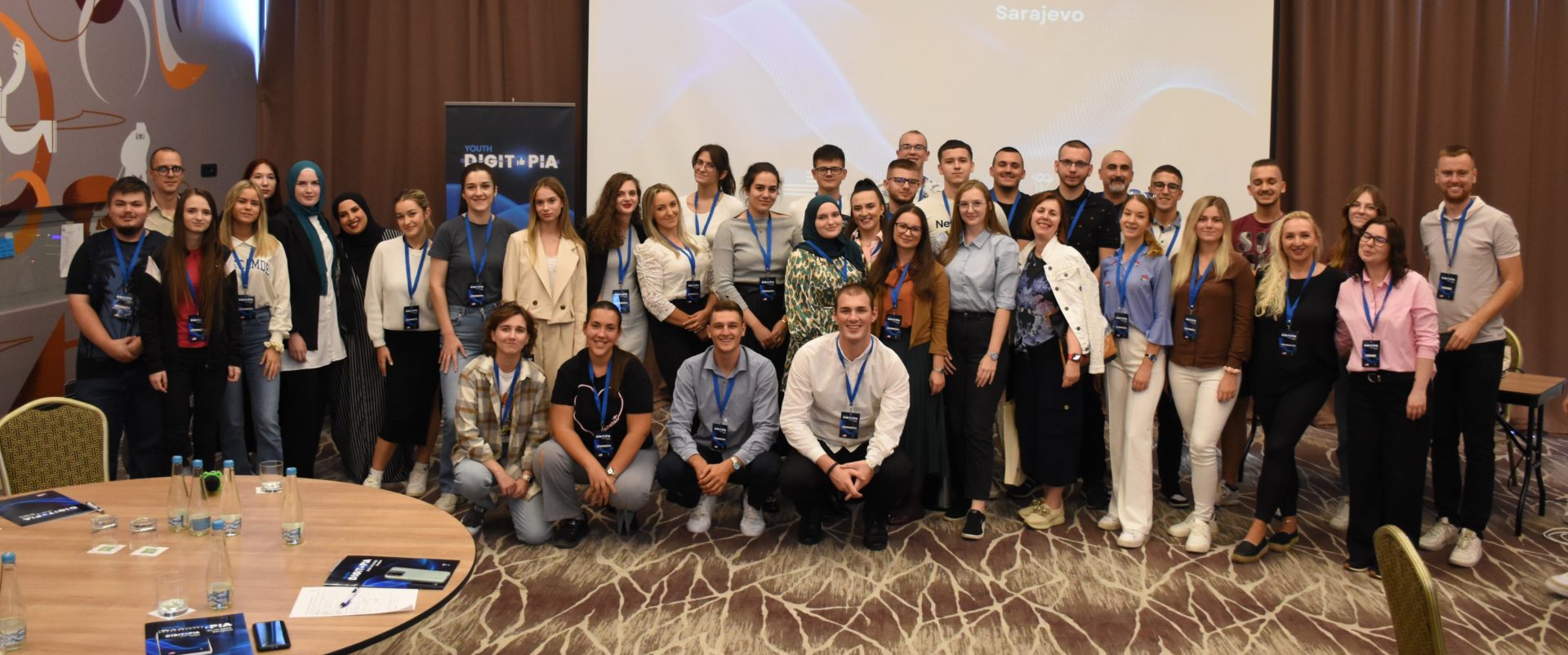 "Just imagine, dare and ask – the PRONI team has the answer," says Miroslava Milivojević, a student at the PRONI Academy of Youth Work in Banja Luka.
The Center has been operating on a national and international level since 1998, when it was launched in Brčko. Its main goals are the education of young people and the promotion of peace and activism among citizens.
"The strategic goals of the PRONI Center for Youth Development have changed over time, as have the needs of young people and the socio-political context in which we operate. However, some of the strategic goals have remained the same, namely the contribution to building a democratic society in Bosnia and Herzegovina through the social education of young people, peacebuilding, intersectoral cooperation, support for youth activities, and promoting European integration," says Adnan Pečković, external collaborator of the PRONI Center for Youth Development in Brčko.
Twenty-three years of working with young people have led to the publication of their Handbook for Youth Work. They say, however, that working with young people is still a relatively new profession in Bosnia and Herzegovina, and that it is still not recognized as a profession. Youth work unquestionably deserves a better status in our country because of the huge contribution it makes to improving young people's lives.
PRONI is the founder of the largest network of youth clubs in BiH, with 42 clubs in total. In addition, thanks to the STaR BiH (Societal Transformation and Reconciliation) and YouVolution projects through the BHRI initiative, several more youth clubs have emerged. It is a space intended for young people, which they can use both for their personal and professional development, as well as just for socializing.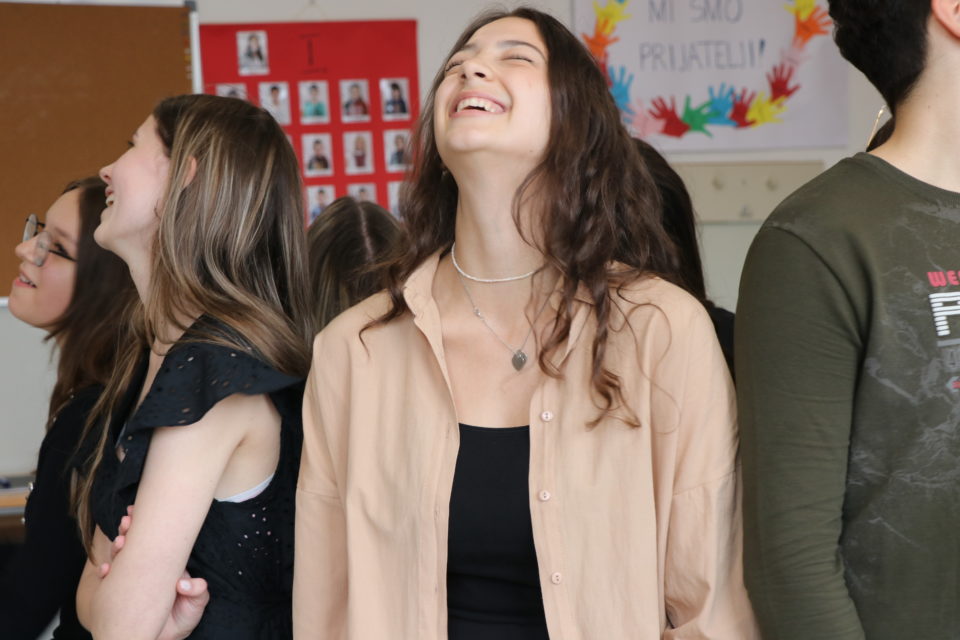 More than 40,000 young people are, directly and indirectly, part of the activities that the organization implements across the country. More than a hundred projects aimed at improving their personal and social development through non-formal education have positioned PRONI Center as an important part of the non-governmental sector. All of this is part of their mission to encourage as many young people as possible to be active members of the community, understand the world around them, and influence problem solving.
PRONI Center has over 20 full-time employees based in different cities who continuously strive to maintain continuity and connect young people from different parts of Bosnia and Herzegovina. They do this through activities that promote cohesion regardless of nationality, ethnicity, religion, gender and other territorial and non-territorial identities. Young people cite PRONI as an exemplar in the non-governmental sector, and some consider this NGO to be the best in Bosnia and Herzegovina.
"The way that the work of the organization is established is something that every institution should follow as a model of how to work with youth, as well as what the principles of work should be. It is a highly collegial environment, each of the employees and volunteers is always ready to help and contribute to the implementation of activities to the very best standard. All members of PRONI are equal, there are no differences, because they all have the same goal – to enable young people to have a better perspective," says Milan Sofrenić, a student of the PRONI Academy of Youth Work and a volunteer at the youth club in Bijeljina.
Alma Mustafić, a student of PRONI Academy of Youth Work in Sarajevo, ranks PRONI among the best NGOs in Bosnia and Herzegovina because, she says, the competence and expertise of staff allows them to transfer knowledge in the best possible way, and innovation and dynamism further improve the quality of work.
In addition to creating a safe space for young people, ensuring equal opportunities for the development of their capacities regardless of who they are and where they come from, and building peace, tolerance and coexistence through cohesive policies, PRONI also works on the economic empowerment of young people. They offer European connections through the European Youth Card program, while also promoting youth mobility as an Erasmus+ Youth Contact Point. As the only licensed representative for Bosnia and Herzegovina, PRONI opens up new opportunities for young people with this program.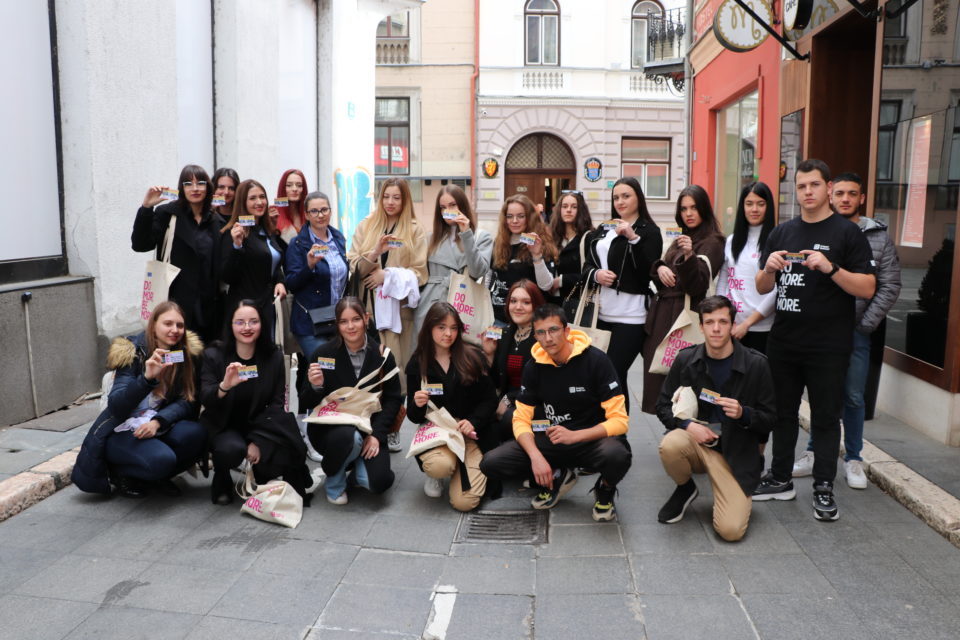 "Since joining PRONI until today, I have seen so many positive changes in myself and I have so many more opportunities. Those are things that everyone needs. In addition to expanding knowledge, the best possible thing for every young person is to socialize and meet other young people in Bosnia and Herzegovina and beyond. By participating in activities, I made friends for the rest of my life and with whom I am still in contact even though we are miles apart. For me, every city in the country is associated with one or more people I have met and made friends with. The greatest thing in life is when you know that you are welcome wherever you go," says Milan Sofrenić.
They refuse to allow young people to be left behind, not even during the global COVID-19 pandemic. They have adapted their work to the new conditions and redirected their education to the online world, thus preventing youth potential and development from suffering the consequences of the new situation. 
Participants in their online education tell us that they were skeptical to start with and had a whole host of different fears of online activities, for example that they would only be silent observers. However, now, they emphasize that their experiences were richer and better than they expected.
"It was all just silly fears. I got a lot more out of it than I expected and I really pushed myself to get out of my comfort zone. But none of that would have been possible had it not been for the great PRONI team that made that online world and online workshops look so much less scary and less embarrassing. It's an experience that has changed me but also directed the path of my life towards new things and challenges. I came out of my comfort zone thanks to the PAOR program. I dared to stand out from the crowd, to be that individual who changes things," says Elma Mulić.
In addition to the wide range of programs offered, PRONI opens its doors to all young people and their ideas. This enables them to gain experience working both by themselves and with others in the implementation of activities that are in their own spheres of interest. This approach promotes them as young leaders and advocates for change in the community.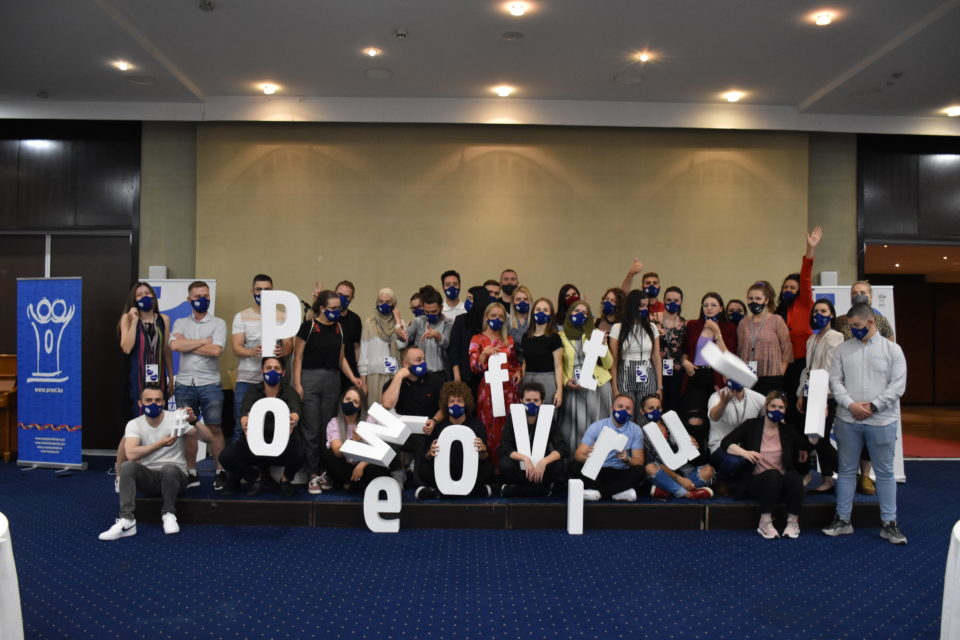 Those who have already taken advantage of this opportunity are the first to recommend that other young people join in with the PRONI Center's activities in order to be able to do better things for themselves and for the people around them. 
"The PRONI story is a story of inclusion. I am talking about the needs of all of us, especially the young. The need for our voice to be heard, for our ideas to be realized, and for them to be seen as examples of practical, positive drivers for our community. The need for coexistence, for living productively with those who are different. It is not just an abstract idea, but an imperative and an inspiration for a brighter future for young people in our country. Do you think it is impossible to meet all these needs? Just imagine, dare and ask – the PRONI team has the answer!" encourages Miroslava Milivojević.
The PRONI Center for Youth Development has years and years of recognizing the needs of young people behind it. Non-stop activities tailored to the development of youth potential show that this organization really sees young people as invaluable.
This article was initially published within the first edition of MIR Magazine. MIR, which means 'peace' in Bosnian is an annual publication and platform for young inventive people developed by the Post-Conflict Research Center and Balkan Diskurs. It is dedicated to individuals and organizations that left us a legacy of strongly built foundations to continue our fight for peace and justice.