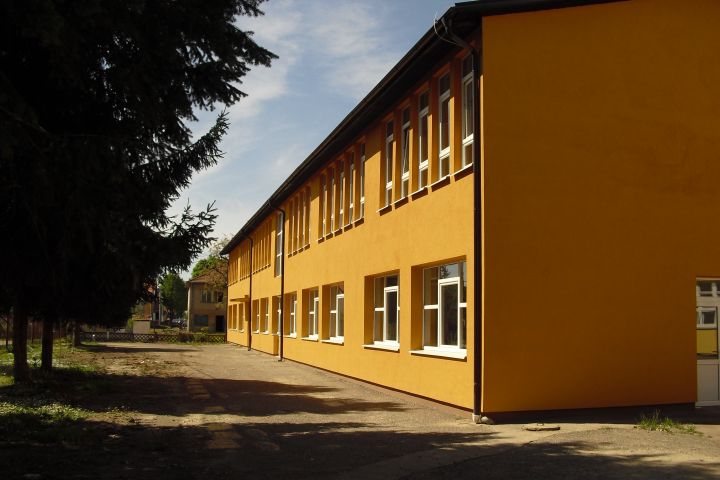 Many theorists argue that the places where different nationalities, religions, and cultures meet are the most likely to encounter conflict. Yugoslavia is often referenced to provide support for such theories.
Many theorists argue that the places where different nationalities, religions, and cultures meet are the most likely to encounter conflict, both verbal and those that represent an extension of the policy of arms. Yugoslavia is often referenced to provide support for such theories.
Even if people were more familiar with other cultures, it is unlikely that warfare would have been avoided in the region of the former Yugoslavia, but it would have most certainly reduced the hatred between people that is still present today more than twenty years after the war. One excellent example of overcoming religious and other differences can be found in Nikola Tesla High School in Šamac, Bosnia and Herzegovina (BiH).
In this northeastern municipality, there are three religious buildings – the Orthodox Church, the Catholic Church, and the Mosque. Although each building is magnificent both inside and out, a large number of locals have only ever visited one of them. The reason may be tied to prejudices that can come as a result of any religion.
You would not find evidence that such prejudices exist among the students of the Nikola Tesla High School, however, as they organize a tour of all three religious institutions as part of their "Culture of Religion" class taught by Professor Hana Tabaković. By exploring the facilities and having conversations with clergy members, they are able to learn about the beliefs and cultures of the people living in their immediate surroundings.
Professor Hana says that the idea arose as a result of the very nature of this school subject.
"The idea introduced itself through the implementation of the educational content that this subject entails. In addition to the intellectual and emotional aspect of the learning process, one of the main goals is to also initiate experiential learning, which is likely the most important type of learning. Only by doing are we able to gain true knowledge about things and the credit for the implementation of this project must go to the students who have demonstrated their willingness and interest to reach its realization,'' Professor Hana says.
It is important for professors to recognize that teaching students about diversity can create the kind of tolerance necessary for the healthy development of the society in which we live.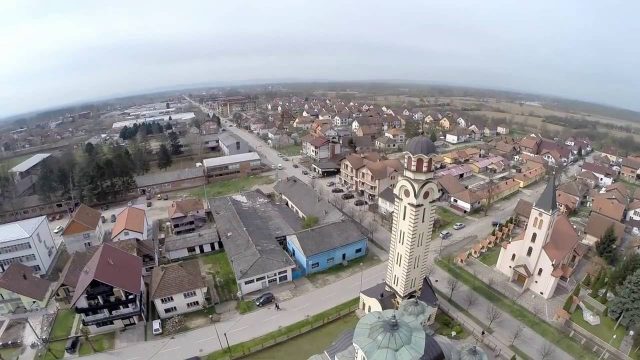 "It is important that we help create awareness among young people of the diversity that surrounds us as well as how they can best contribute to positive relations among diverse groups of people. The underlying aim of the 'Culture of Religion' class is to not only advance knowledge but also a sense of tolerance for which we all strive," concludes the professor.
Religious community representatives also expressed their interest in the project in Šamac. Priest Jovo, Friar Josip, and the local effendi have been welcoming children into their religious houses to teach them about the basics of religion for the past three years.
"In fact, there is really not a big difference, especially in between Catholicism and Orthodoxy, which, as we know, are just different branches of the Christian faith. However, if you compare these to Islam, they are all monotheistic religions that believe in one God. Peace and love are in each religion's teachings. Fasting is present in all religions as well, so the differences are not so great, they are too often just overemphasized,' Friar Josip explains.
Students point out that they had always been interested in exploring the inside of these religious buildings, but had not gone to visit them.
"Through conversations with religious representatives you learn that every religion basically amounts to love and truth, which is important to know, because then you are able to stop connecting a religion with its radical believers, whose code of conduct does not respect even the basic postulates of their faith," says student Jovana Vuković.
---
This publication has been selected as part of the Srđan Aleksić Youth Competition, a regional storytelling competition that challenges youth to actively engage with their own communities to discover, document, and share stories of moral courage, interethnic cooperation, and positive social change. The competition is a primary component of the Post-Conflict Research Center's award-winning Ordinary Heroes Peacebuilding Program, which utilizes international stories of rescuer behavior and moral courage to promote interethnic understanding and peace among the citizens of the Western Balkans.
The Balkan Diskurs Youth Correspondent Program is made possible by funding from the Robert Bosch Stiftung and the National Endowment for Democracy (NED).