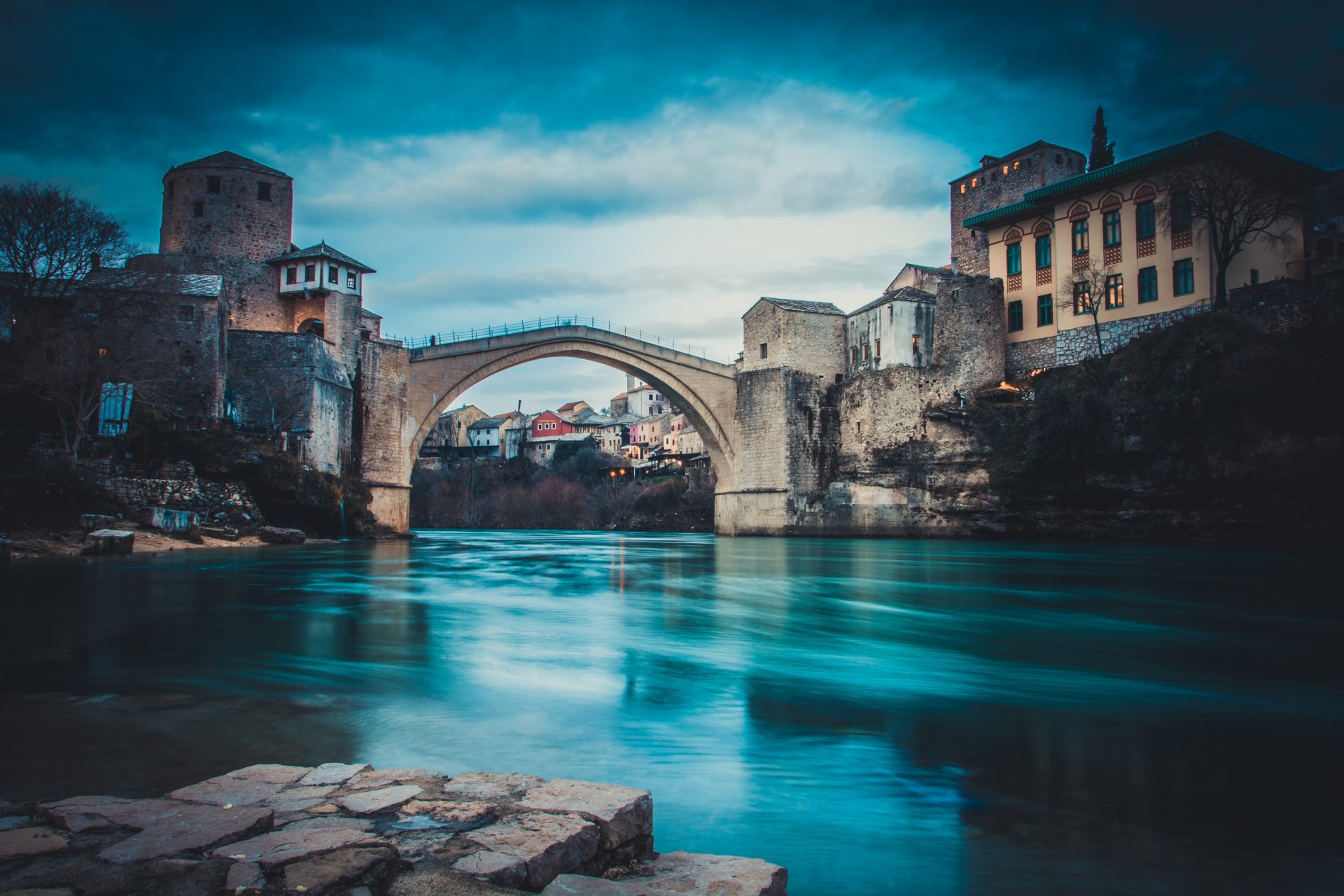 Bosnia and Herzegovina (BiH) is currently regarded as one of the most desirable countries for those who like tobacco. Tourist services come second to the constant consumption of tobacco products, so public places rarely have non-smoking areas.
Recent research on the health situation of the adult population in the Federation of Bosnia and Herzegovina (FBiH) shows that as many as 44 percent of adults are regular smokers, of whom 56 percent are men and 31.6 percent are women, with an average consumption of 16.9 cigarettes a day.
Numerous cities in BiH are trying to halt this statistic, the city of Mostar included. This goal is also supported by the "Klima Bez Dima" initiative, which aims to support and promote no tobacco smoke in all catering spaces in BiH. The initiative was launched as part of the "Reduction of Health Risk Factors in BiH" project supported by the Government of Switzerland and implemented by the World Bank in BiH in partnership with entity health ministries, entity public health institutes, and other local stakeholders.
The Tourist Board of Hercegovacko-Neretva County (TZ HNZ) points out that the exact number of non-smoking establishments in Mostar is unknown, but that it is a condition that is most certainly required by tourists.
"Since Mostar is visited by tourists from countries with non-smoking laws in place with regard to enclosed public places, they have become accustomed to such conditions, so their stay in places where smoking is allowed definitely bothers them. We believe that the local shops, if technically feasible, should be asked to have separate spaces for smokers, especially in the areas where food is consumed," says expert associate of HZ TZ, Ramiz Basic.
According to Basic, the decision to ban smoking in enclosed public places would significantly contribute to the improvement of Mostar's reputation as a tourist destination where the latest catering sector trends are being monitored and rules that allow tourists to enjoy areas free of smoke are being adopted.
According to a public map of Mostar's smoke-free locations, there are only three catering facilities that have a non-smoking area – the Teco coffee shop, the Kriva Cuprija Hotel, and the McDonald's fast-food chain.
"We believe that a decision should be made to ban smoking at the bus and train stations, as well as at the Mostar airport, at the very least. We also think there is a need to increase efforts to ensure that a number of the restaurants located in areas most-frequently visited by tourists are non-smoking, "Basic said.
There are a large number of people from abroad that live in Mostar who must now adapt to this crazy way of life. "I know of only one cafe in Mostar that has a non-smoking area. It's near the University of Mostar. Most places are best suited for smokers, which often worries me. I am concerned for the people's health, especially that of the young people who smoke," says Xiukun Meng, a Chinese language and culture lecturer at the University of Mostar.
According to the official Klima Bez Dima website, 9 out of 10 BiH citizens are exposed to tobacco smoke in a public place, while 85 percent of children are exposed to tobacco smoke in the living rooms of their own households.
"I often have to meet with business colleagues in smoky cafes, and that presents a problem because they don't like such places. I only know of three places that support the non-smoking initiative, of which is Lux Bar at the INTERA Technology Park, so it's very difficult if someone is looking for a nice meeting place that is free of tobacco smoke," says Jonathan Trousdale, a representative of the "Every Student" association who has been living in Mostar for years.
The Klima Bez Dima initiative has visited numerous cities across BiH over the past couple of years, Mostar included, with the goal to spread awareness of the many problems living with tobacco smoke presents. The initiative ultimately aims to change BiH law on tobacco control in order to prohibit smoking in all indoor public spaces, therefore, if you would like to contribute to and support the creation of a smoke-free environment in BiH, please visit bit.ly/klimabezdima and sign the Klima Bez Dima petition today.