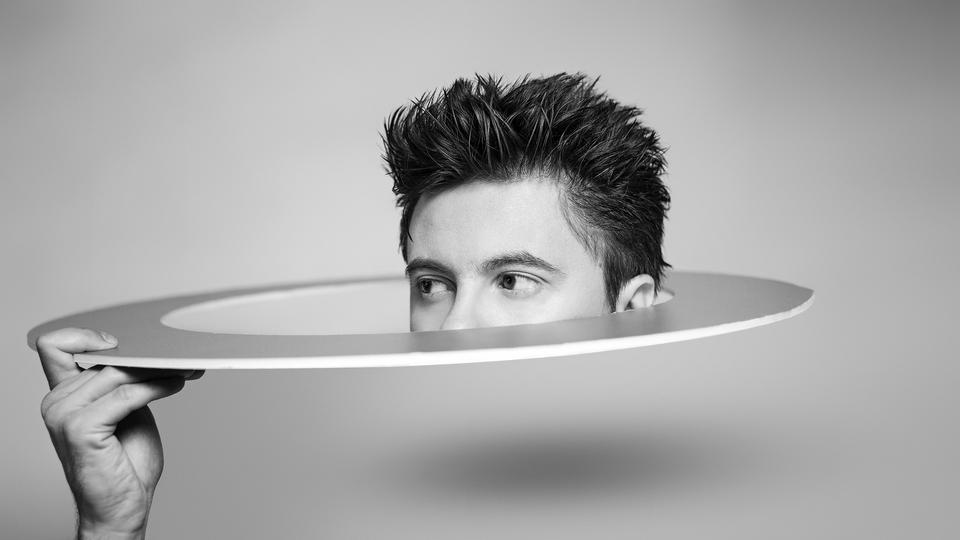 The messages and emotions that I broadcast through my music are connected with dreaming and loss, and are ultimately a critique of society.
Dino Aganović, known professionally as "Hibrid", is a dynamic and cutting-edge music producer from Sarajevo. Hugely popular, he has produced many songs, as well as videos and an album, since starting his career as a DJ aged only 16. All well-known and talented musicians know how to use music as a platform for expression and creativity. What is unique about Dino is that he likes to let his listeners define his music instead of describing it in his own words.
"Everyone has a different hearing sense and that is what makes music unpredictable," he says.
Dino's music has been evolving since he started, from club and dance styles to his current transition to ambient music that's "more for a chilled-out atmosphere", as he puts it.
"The messages and emotions that I broadcast through my music are connected with dreaming and loss, and are ultimately a critique of society." As for the future, he's looking towards abstract dance and motion. Dino is always ready for new challenges. He has been incredibly active in the worldwide music scene and has played across Europe, including in Croatia, Serbia, Greece, and the Netherlands. His ambition is unstoppable. In 2014, he started his own digital publishing house – "Submarine Vibes" – and has backed over 150 artists, 60 editions, and 80 mixes, at more than 30 events across Europe. He treats every collaboration as unique and special.
Inspiration comes from all directions, but especially from Sarajevo, where Dino spends most of his time. Here, he gets inspiration from local music, while his tracks are lapped up by Bosnian fans. With the launch of a new label – "Submarine" – his new goal is to promote the experimental art scene in Bosnia and Herzegovina. The experience of violent conflict followed by the political, economic, and societal fall-out, might lead some to think Bosnia and Herzegovina would be a tough place for a music career. But Dino is not pessimistic. He believes there is plenty of infrastructures, role models, and inspiration to successfully promote the potential of musicians in the country.
"With effort and hard work, anything can be achieved. It is important to focus on yourself, to educate yourself, in terms of both creating and marketing your music.", he says.
"The road is difficult, so I would advise all young musicians that love what they do to constantly seek new opportunities, new acquaintances, and potential collaborators."
__________________________________________________________________________________
This article was initially published within the Bosnian edition of ASBO Magazine in 2019. ASBO Magazine is an independent publication created by the D Foundation as an extension of its mission to unearth and showcase fresh talent. The magazine aims to showcase the artistic talents and potential of Bosnians and Herzegovinians in an effort to empower and give them an international platform to share their work, ideas, and opinions on music, fashion, art, and cinematography.