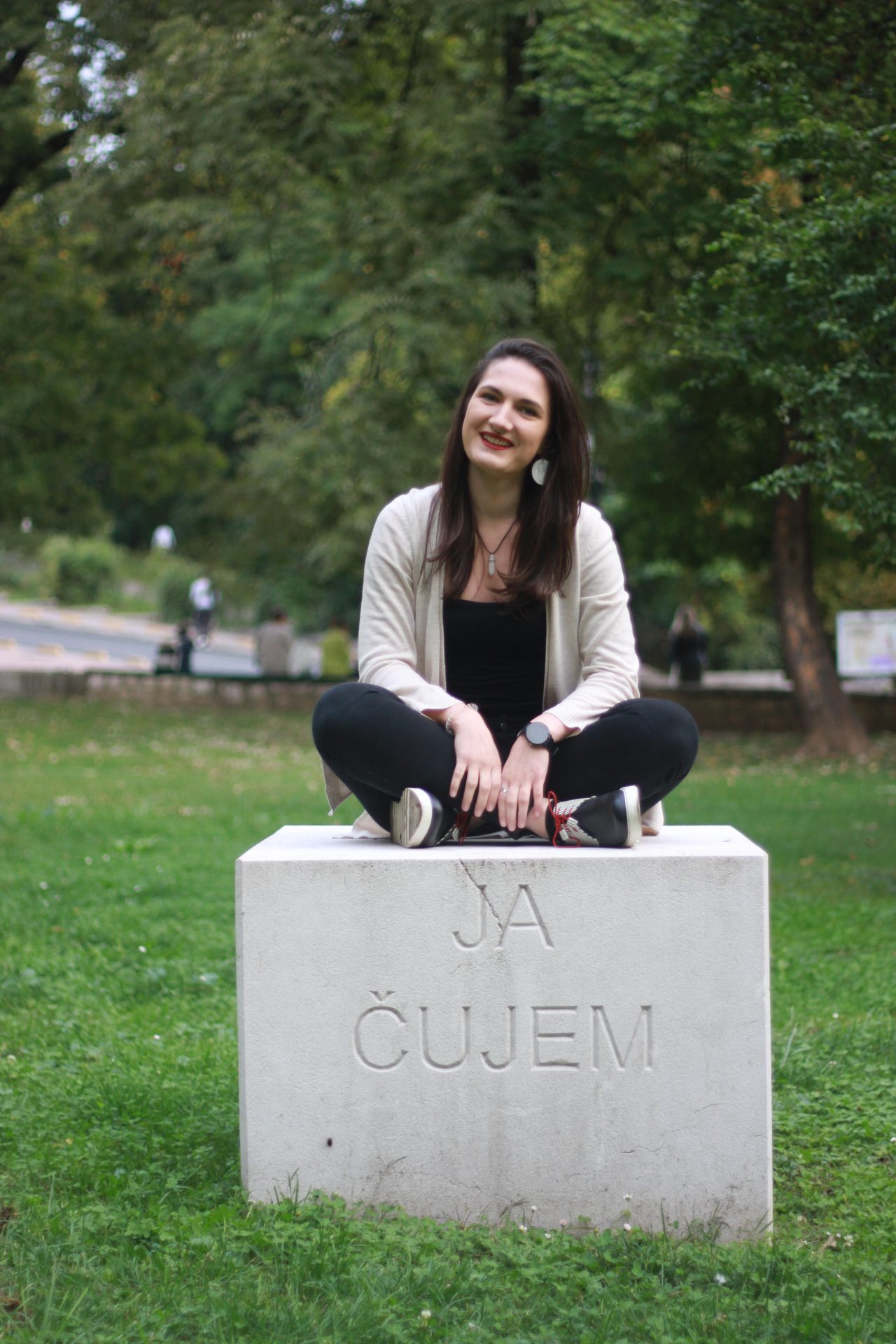 People with disabilities face many difficulties on a daily basis, and the system often neglects them. Despite the many challenges she faces as a person with hearing impairment, Alma Mujanović has managed to take part in social and professional life, through a hard work and great effort. She says that it is extremely important to work on ourselves, but that our country must take greater responsibility in order to build a more inclusive society.
Almost 20 years since the beginning of the educational reform which included a model for inclusive education, major progress is still needed. However, Mujanović says that there are positive changes taking place, and that Sarajevo Canton is in the lead. 
"We are deprived of a large amount of information every day, and it makes life more difficult," said Mujanović, noting that people who are deaf or hard of hearing are confronted by those who are ignorant about their condition.
Mujanović graduated from the Faculty of Health Studies and has a master's degree in microbiology. She doesn't like to talk much about negative experiences. Instead, she likes to point out the positive ones: "There was one beautiful example during the first year of my studies. I wrote a seminar paper and gave a presentation on noise, where I talked about it from my point of view. It was then that I explained how people with hearing impairments are approached and why it is important for us as health professionals to be aware of this. Since then, during all four years of study, I have had a positive experience with professors, assistants, but also colleagues with whom I studied."
Discussing the widespread lack of knowledge about these conditions, Mujanović explains that people with hearing impairments are often called "deaf and dumb," which is incorrect and even offensive, because not all those who are deaf or heard of hearing are mute, and vice versa.
Sign language awareness
Mujanović works in a graphics company. She is active in the non-governmental sector, where she fights for the rights of people with disabilities, focusing especially on those with hearing impairments. She is also a member and consultant of the Youth Advisory Group of the OSCE Mission to BiH, and the leader of the association Sign for a Word, which originated from the Facebook group of the same name. 
The association Sign for a Word was created with the aim of raising awareness about the use of sign language. At the beginning, Mujanović and her friend created video content that showed the use of sign language and people's reactions were very positive. This motivated them to record and publish videos with new words regularly.
"In time, the informal group turned into an Association, of which I am currently the president. In the near future, we plan to hold several workshops, as well as numerous activities that will focus on inclusion. After the pandemic finally ends, which I hope will happen soon, we plan to implement several long-term inclusion projects in Bosnia and Herzegovina and in the region," Mujanović said.
She explained that sign language is not universal, and that each country has its own variation; however, there is an international sign language that allows deaf people across Europe and the world to communicate with one another.
It is also a challenge for the hearing impaired to watch television programs because sign language translation is not sufficiently available. According to Article 10 of the Law on the Use of Sign Language in BiH, translation into sign language should be provided during the live transmission or broadcast of recordings of sessions of bodies and institutions of BiH through audiovisual media. However, Mujanović believes the that sign language translation is still lacking. There are 80,000 people with hearing impairments in Bosnia and Herzegovina, and only 14 certified sign language interpreters.
Combating prejudices
People with hearing impairments face numerous other challenges in everyday life. They often have problems when going to the doctor, for example, because they need to be accompanied by another person in order to be able to communicate. They also struggle when it comes to employment, where they lack opportunities for professional development and advancement.
Since she realized that the society in which she lives needs to change, Mujanović started engaging in activism with the goal of making at least small positive changes. 
"People with disabilities need a lot of support, so I decided to fight for change and their status in society," said Mujanović, noting that people with hearing impairments often face prejudice.
She explained that, in a way, her childhood resembled a phone tag game, where she would hear something wrong and say something that made her feel embarrassed and blame her friends. Later she realized that they did not understand what was going on. Over time, as she pointed out, she learned to explain to people that she is a person with hearing impairment and in that way, make it easier for herself and others.