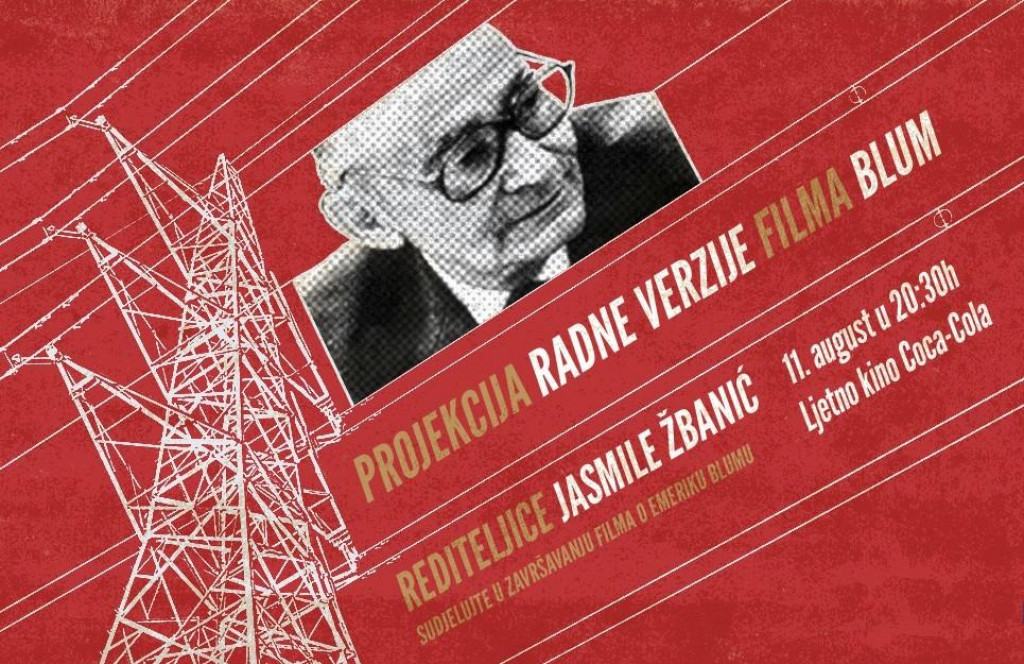 There, behind the apartment blocks which once obscured the festival's inaugural 1994 iteration from VRS snipers, we settled down for a special pre-screening of Jasmila Žbanić's still unfinished documentary, Blum.
The night before Ruben Östlund's glitzy, Palme D'Or winning Triangle of Sadness opened the 28th Sarajevo Film Festival (SFF), what felt like half of Sarajevo (myself included) gathered in the Coca-Cola Open Air Cinema. There, behind the apartment blocks which once obscured the festival's inaugural 1994 iteration from VRS snipers, we settled down for a special pre-screening of Jasmila Žbanić's still unfinished documentary, Blum.
A film by BiH's most talented contemporary filmmaker about Sarajevo's preeminent Yugoslav-era businessman and mayor? The crowds were ready for a meeting between two Bosnian titans– the kind of momentary, caught-between-past-and-present meeting only cinema makes possible.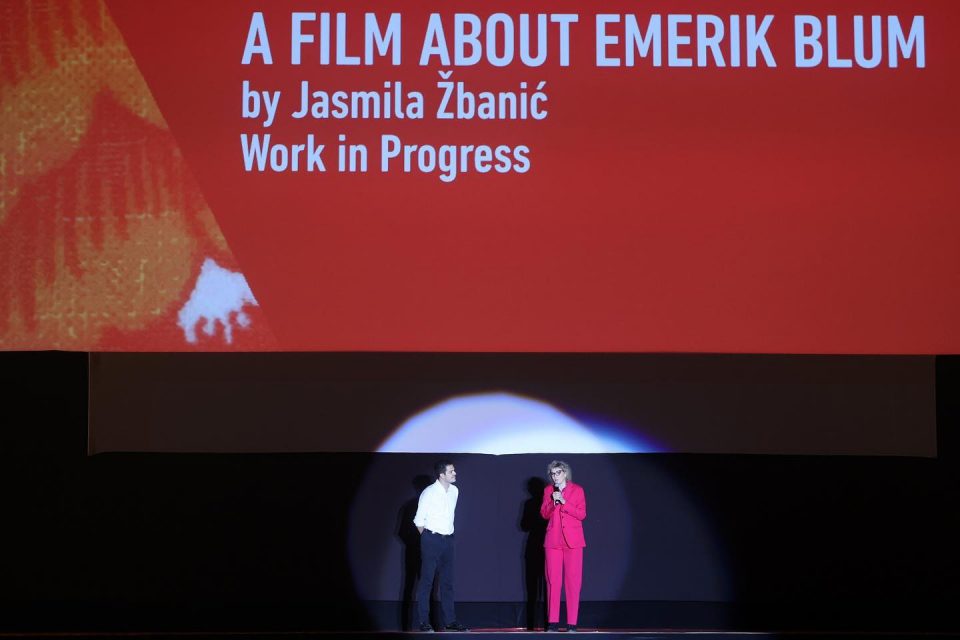 And in many ways, Blum delivered. Žbanić devotes the bulk of the documentary to the inner workings of Emerik Blum's engineering company, Energoinvest. Despite examining Yugoslavia's largest exporting enterprise – a business behemoth with 42,000 employees and international clientele – Blum manages to capture Energoinvest in small, family-like vignettes.  
Energoinvest transcended a mere job for its employees: Yugoslav economic structures and Blum's own initiative ensured that even factory workers lived in company-owned apartments, vacationed at company-owned timeshares on the Dalmatian coast, and competed in yearly company-sponsored sports competitions. In contemporary interviews interspersed with amberlike archival footage, Blum emerges as a paternal figure – a tyrant to some, but loved by all. 
Žbanić's interviews with McKinsey & Co.'s George Shaw and former Socialist party members, however, reveal Blum to be about more than one man or one company. American capitalists and Soviet zealots alike balked at Blum's twinned passions for socialism and profit. Energoinvest, a business helmed by a hyper-wealthy executive and a workers' council, encapsulated a "Third Way" in Yugoslavia–  a shade of pink, not of Communist red, to use an analogy from former Energoinvest employee Jakob Finci.
While Titoist principles drove Energoinvest, the company became an engine for the modernization of Sarajevo, erecting glassy office towers and apartment blocks. Žbanić doesn't let us linger on the glory of Sarajevo's transformation from "backwater" to industrial hub for too long, however. After about an hour's meandering through the quirks of Energoinvest's business enterprise, Blum progresses through the 1984 Olympics and the Siege of Sarajevo in quick succession. The golden glow and coordinated aesthetics of previous archival shots recede as images of bombed out façades and rusted machine parts come to the foreground. 
But, whilst Blum cleverly ties Energoinvest's arc to that of Sarajevo and Yugoslavia at large, the film's Yugonostalgic excesses also represent its biggest failure. Žbanić breezes hastily through the "before" and "after" of Blum's time at Energoinvest– his time in Nazi concentration camps, for instance, garners only a brief mention and a quick tie-in to his leadership acumen. As a whole, the documentary contains only one reference to Blum's Jewishness, a minority status which set him apart from most other political leaders in Yugoslavia. Blum appears content to acknowledge that much of its eponymous figure's private life remains, well, private.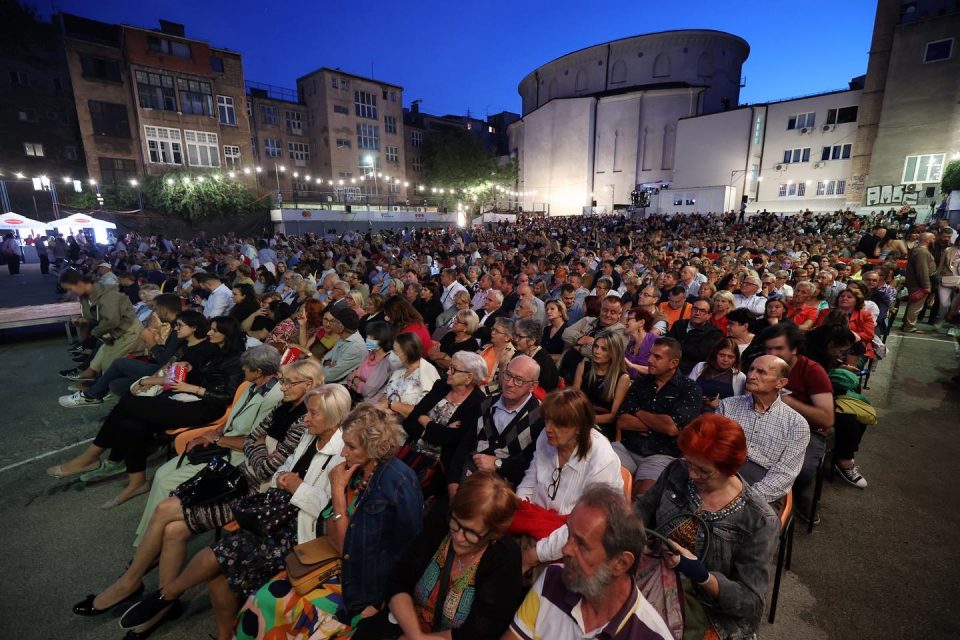 While I simply cannot comment on the accessibility of information and footage on such personal matters, Blum squanders an opportunity to interrogate Yugoslav strictures on minority visibility in public life. Was Blum's Jewishness effaced in the name of collective identity like so many other Yugoslav survivors of the Holocaust? Shifting more focus toward Blum's life outside of Energoinvest– his family, his political career, his relationship with Tito, and, yes, his Jewish identity– could help Žbanić answer questions like this. 
Blum remains a work in progress– its editing and contents at this year's SFF screening both remain unfinished. While I hope its creative process evolves inwardly, examining the person behind Blum's public reputation, I remain excited to see Jasmila Žbanić's final product.