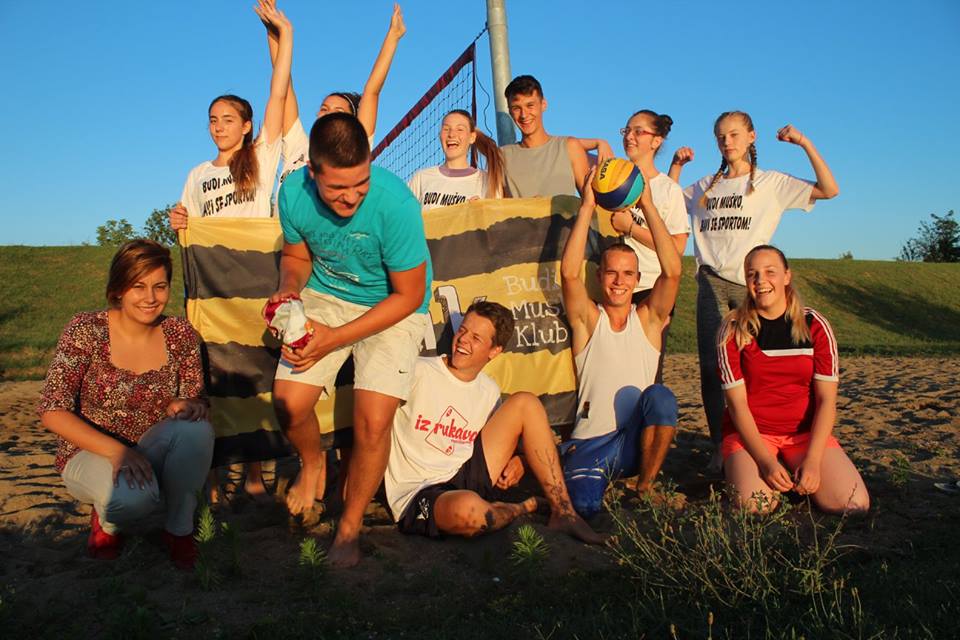 Through various projects including sports, entertainment, cultural, and educational activities, youth organizations are striving to encourage volunteerism and the employment of young people in local communities.
Among these organizations are the Pod Istim Suncem Youth Club and the Most Association, which operate in the areas of Jablanica and Gradiška. With roughly the same number of volunteers, members, and activists, these organizations have many common activities.
Hariz Halilhodžić, President of the Pod Istim Suncem Youth Club, said that they have a wide variety of projects and services which are mainly tailored to children and young people, ranging from the athletic and recreational to the cultural and educational. 
"One important thing that our organization does is advocating for solutions to certain problems in the community, including youth employment. We engage mostly young people in our activities as beneficiaries of some of our projects," said Halilhodžić, highlighting the fact that they have a permanent group of volunteers.
The Most Association aims to promote personal and professional development, as well as participation in the community through a wide range of programs and activities. One of their priorities is informal education, which they provide in the form of free English and Italian language courses. They mostly work with young people between the ages of 15 and 30.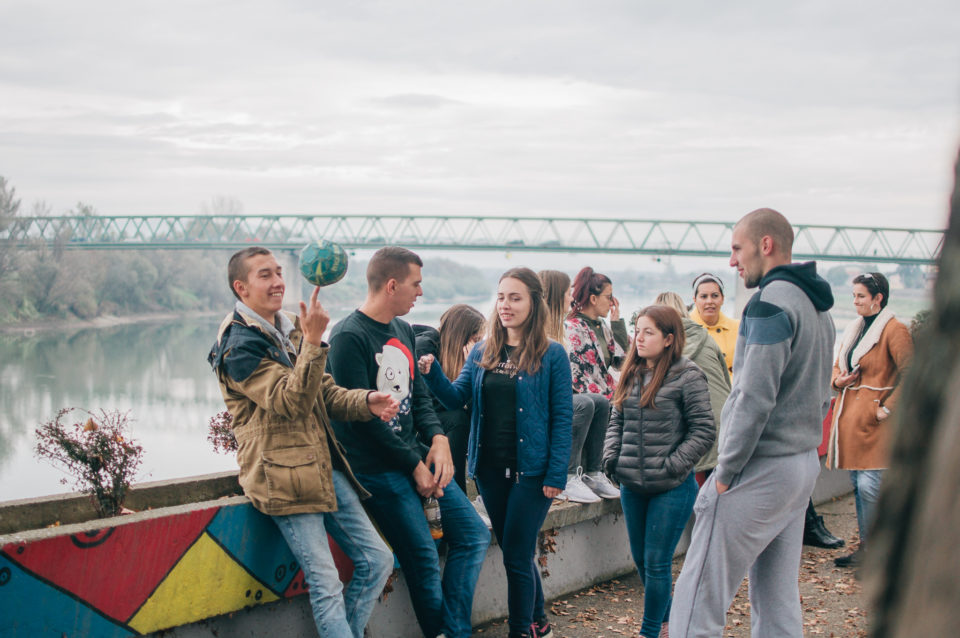 Arianna Previtera, an active member and volunteer at Most, stated that a lot of their recent activities have been devoted to improving the employment situation for young people in and around Gradiška. She added that frequent volunteers were given the opportunity to participate in occasional paid engagements.
To inspire young people, they also have workshops on CV writing and job search strategies, as well as 3D printing courses. In addition, they often organize environmental initiatives to keep Gradiška clean. They are affiliated with Zelena Mreža, a national organization dedicated to promoting environmental activities, fighting climate change, and providing education on environmental conservation.
Anastasija Katić, a member of the Most Association, mentioned that they also collaborate with the local museum and library to organize cultural events. "These activities can include workshops to promote local history and heritage, as well as provide opportunities for community members to connect and engage with each other," Katić added. She stressed the diversity of programs and initiatives offered by the association that are designed to meet the needs and interests of their community.
She encouraged young people to get involved in the association, as it's a great way to gain valuable experience in event planning and community service.
According to data from the Employment Service of Herzegovina-Neretva Canton, approximately 37 percent of young people in the Jablanica area are unemployed. Halilhodžić attributes this to the underdeveloped economy and the inefficiency of policies and measures aimed at promoting youth employment.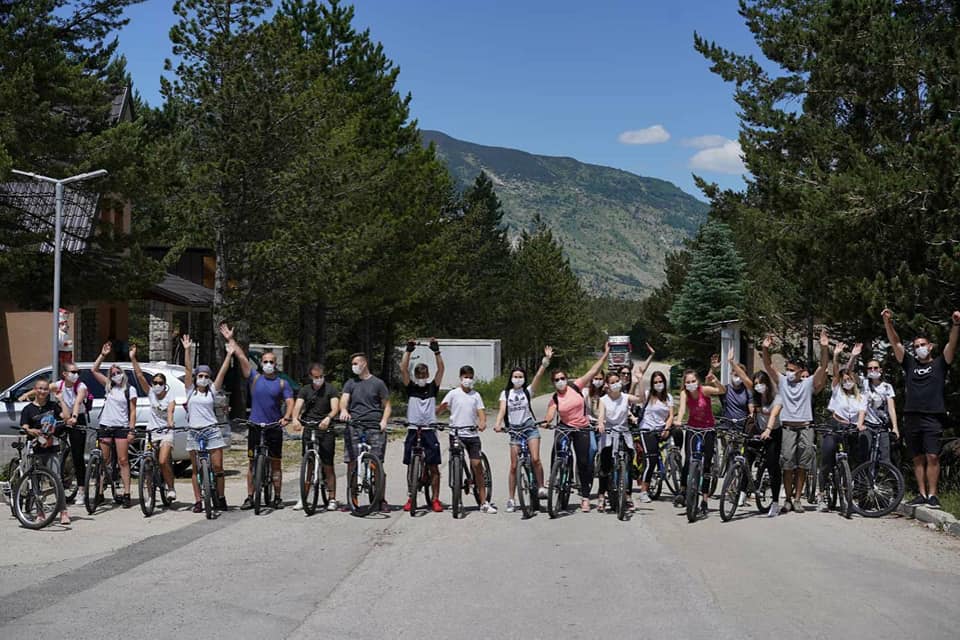 "Unfortunately, as a result of this situation, young people, who should be the future employers in Bosnia and Herzegovina, are going to better regulated countries looking for a solution to this problem. BiH is slowly becoming a country with an increasingly aging workforce as young people who remain lack the drive for self-employment or starting their own businesses," expressed Halilhodžić.
When it comes to the young people who volunteer for the Most Association, Katić stated that they also have opportunities for employment within the association.
"Many organizations engage in projects on the topic of youth employability and keeping young people in Bosnia and Herzegovina. The maintenance of education and training, especially in rural areas, is of great importance for society. There are already some such initiatives throughout Bosnia and Herzegovina. The number of these could be higher, but non-governmental organizations are still doing a very good job in this regard," said Katić.
According to the Most Association, the significant issues affecting youth employment are the lack of quality job opportunities, low minimum wages, unpaid overtime, delayed payments, poor team dynamics, and requirements to work on weekends. These are just some of the things currently contributing to the  bad labor market in Bosnia and Herzegovina.
"Establishing better-defined laws and respecting them in both the government and the private sector is the key. If workers are motivated and satisfied, their work is of higher quality and they are more productive. So, employers should pay more attention to the satisfaction of their workers," said the Most Association.
Halilhodžić believes that the solution to unemployment lies in improving education and changing policies. This will result in attracting more investors, encouraging local employers to hire young people, and supporting young people to start their own businesses.
This article is part of a series of texts within the #EmployMe project of the Post-Conflict Research Center and Balkan Diskurs. The series aims to raise awareness about the problems that young people face in the field of education and employment in BiH and highlight some good practices in battling these obstacles. This series is part of the "Youth Retention Program in BiH – Opšta Mobilizacija," implemented by the Nešto Više Association and PRONI Center for Youth Development, with support from the Delegation of the European Union to BiH.