Almost four years have passed since the devastating floods hit Bosnia and Herzegovina and the region. Despite the passage of time, the images of May 2014 will remain forever etched in many people's minds.
Almost four years have passed since the devastating floods hit Bosnia and Herzegovina and the region. Despite the passage of time, the images of May 2014 will remain forever etched in many people's minds.
Many lives were changed on the day the floods started. The floods were a reminder that our whole lives can be turned upside down in a matter of moments. Some people tend to blame the government, others blame themselves
Student Marina Grabovičkić reluctantly recalls her experiences during the floods. "That morning was like any other. I remember my dad was heading to work, and I was going to school. None of us had any idea that the rain that was falling that day would turn into a disaster we would all remember forever. In just thirty minutes, the water levels rose immensely, and it became clear to us that this would not end well," Marina explains.
For those who survived the war, the floods inflicted an almost identical sense of suffering to that which they had experienced in wartime. On that day in May 2014, it was not easy for them to watch their property, their homes, and everything they had rebuilt after the war rapidly disappearing before their eyes once again. For young people, high school students and elementary school students the floods were the greatest trauma of their lives thus far.
"It was terrible! My father was trapped inside the house. The phones didn't work and there was no electricity. My mother and I were in the countryside with my grandmother anxiously awaiting any information about my father and about our home, which seemed so far away from us" explains 20-year-old Marina.
Marina tells us that the entire ground floor where she and her family lived was flooded. The large yard, two garages, furniture and all the tools they owned were under water.
"For more than 20 days we were unable to return to our home. My parents did their best to clean up and throw away everything that was destroyed. The situation was terrible for the entire neighborhood. During that period, people were depressed. They tried to their pain and grief, but it was obvious that they were suffering as a result of what happened that May," Marina recalls.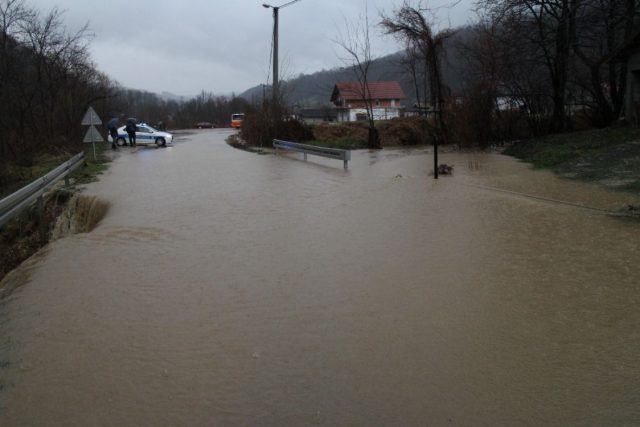 In those difficult times, every bit of help was welcome. All the flooded towns were filled with domestic and foreign organizations and volunteers.
Among the volunteers was economics student Dragana Gajanović, who recounts her memories of May 2014 for Balkan Diskurs.
"I do not have pleasant memories from the period when the floods occurred. They could have easily put my family and me in danger thus causing irreparable damage that I'm sure we would not soon forget. The situation was very scary. The water almost entered our house. Most of our neighborhood was underwater but we were lucky enough to largely escape the damage," Dragana recalls.
The young student explains that she tried to help others during that time. For a number of days, she worked on the ground as a volunteer for the Banja Luka City Administration.
"I did my best to make my small contribution as part of the wider effort to find solutions to the problems and horrors that affected the citizens of Republika Srpska. I know that if I were directly affected, I would have welcomed any help. I volunteered for a week. Every day we went to a different flood-affected area in an effort to help as many people as possible. We cleaned their homes, distributed food, water, bread and other supplies. Those days were exhausting, but I was proud—both of the team I worked with and of myself," says Dragana.
The volunteers focused their efforts on helping those who were most in need. Foreign organizations and state institutions did their best to help financially, for instance, by handing out vouchers for construction materials to rebuild homes.
"Various foreign organizations helped people to renovate their homes. They brought materials and furniture so things could return to normal as soon as possible. Many construction workers and volunteers arrived. They went from door to door, asking us about the situation and whether we needed any help. These were really wonderful people who helped us a lot during such difficult times," says Marina.
Several years have passed since the floods and Marina says that she is only sometimes reminded of the impact. "The fact is that we went back to 'normal' in just three months. Everything started working as it did before. I can actually say that our city looks better and more beautiful now than it did before the floods," says the architecture student.
Lidija Lazić, who currently works at a high school in Doboj, a town severely damaged by the floods, also shares her memories.
"I was an intern at the Doboj Health Care Center when the floods hit. In that moment, I didn't know where my parents or the rest of my family were. Those moments were the worst for me. I was helpless. After two hours, water covered the entire city center and flooded all the ground floors, and, in some places, even the second floors of residential buildings. The town was overtaken by shock and disbelief, both while the water was there as well as when it subsided," says Lidija.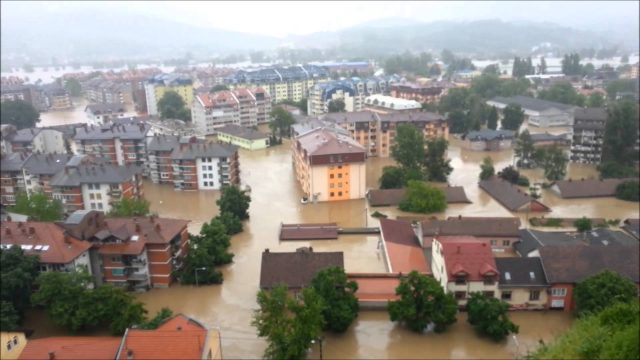 The damage was immense, both in the material sense but also in terms of human casualties. Nothing functioned like it was supposed to. Shops, schools, and public institutions were all closed. People survived on charity given to them by good Samaritans.
Although Lidija herself did not suffer significant losses, she feels a debt of gratitude to every person who sacrificed something to help the residents of Doboj.
"I can't speak for those whose properties were flooded and who received help from the relevant institutions because I wasn't one of them, but, according to their stories, I understand that they had different experiences. Some received greater benefits, some lesser," says Lidija.
As with other larger cities, Doboj was almost completely cleaned up after just ten days. The residents of Doboj and other towns emphasize that, now, all that remains of what took place is the fear that it might happen.
"Certain precautions for flood protection have been taken such as cleaning the riverbed of the Bosna River and raising the embankment in certain places, but many reminders of those fatal floods still remain. And, of course, every prolonged episode of heavy rainfall brings back fear and anxiety to our city," Lidija concludes.
---
This publication has been selected as part of the Srđan Aleksić Youth Competition, a regional storytelling competition that challenges youth to actively engage with their own communities to discover, document, and share stories of moral courage, interethnic cooperation, and positive social change. The competition is a primary component of the Post-Conflict Research Center's award-winning Ordinary Heroes Peacebuilding Program, which utilizes international stories of rescuer behavior and moral courage to promote interethnic understanding and peace among the citizens of the Western Balkans.
Support for this program has been graciously provided by the National Endowment for Democracy (NED).