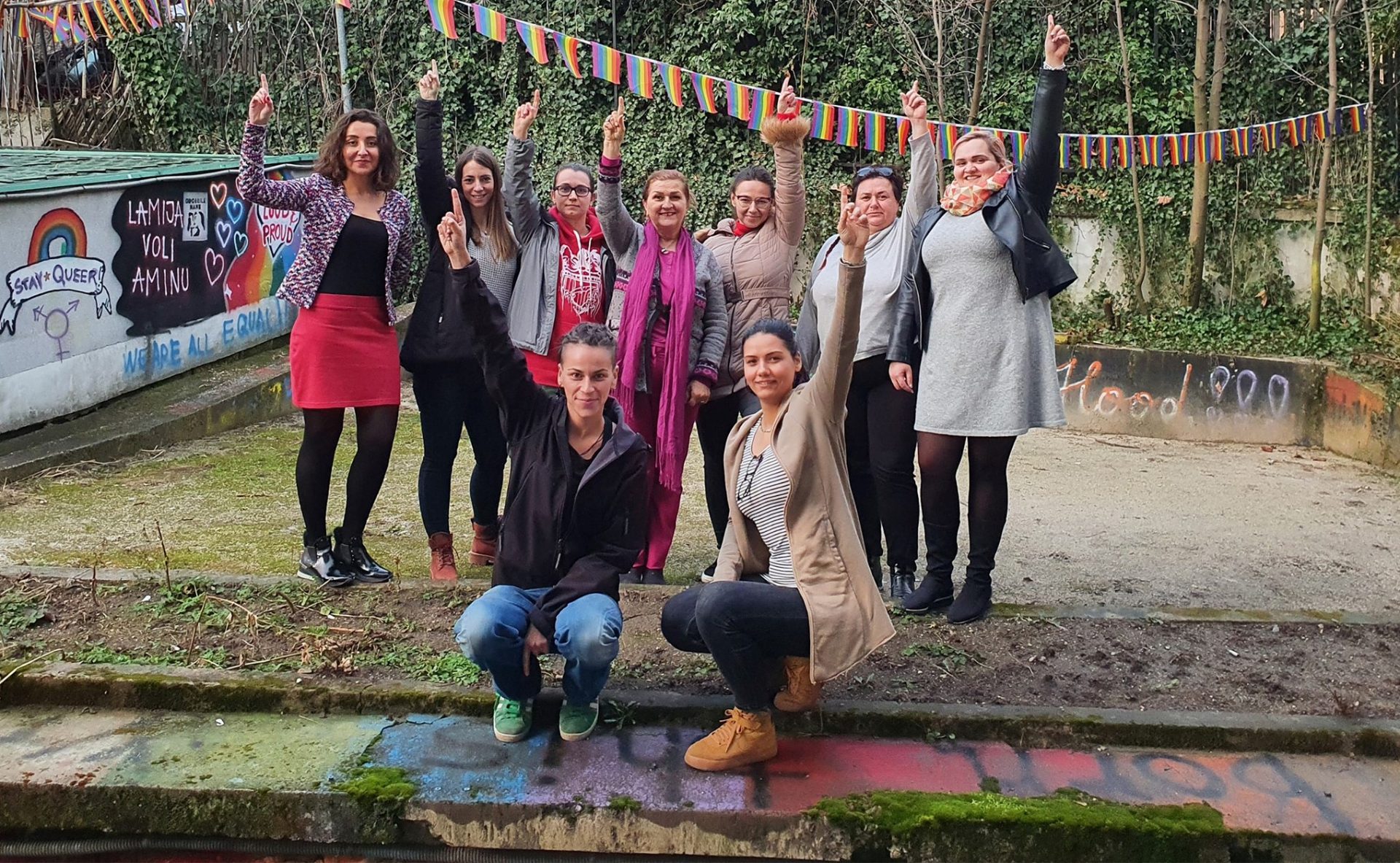 The fight for women's rights in Bosnia and Herzegovina (BiH) has been one of the most difficult human rights issues to overcome in recent years.
This is largely due to the destruction and consequences of the war, which affected everyone, but saw women and girls who were subjected to rape and sexual abuse. 
The generally accepted estimate is that there are 20,000 to 50,000 female survivors of rape in BiH, and approximately 2,000 to 4,000 children born out of rape. The stigma of their conception has followed them and their mothers for decades after the end of the war.
Despite numerous challenges, non-governmental organizations in BiH dealing with sexual and gender-based violence and women's rights continue to work tirelessly to create a better, more equal society for all. One of those organizations is the Sarajevo-based feminist CURE Foundation, which promotes gender equality and positive social change through educational, artistic, cultural, and research programs. CURE relies on a wide range of diverse and unique projects to share its message with broader society and empower women and girls across BiH.
Founded in 2006 and formally registered as an NGO in 2009, CURE Foundation holds the distinction of being the only formally registered feminist NGO in BiH.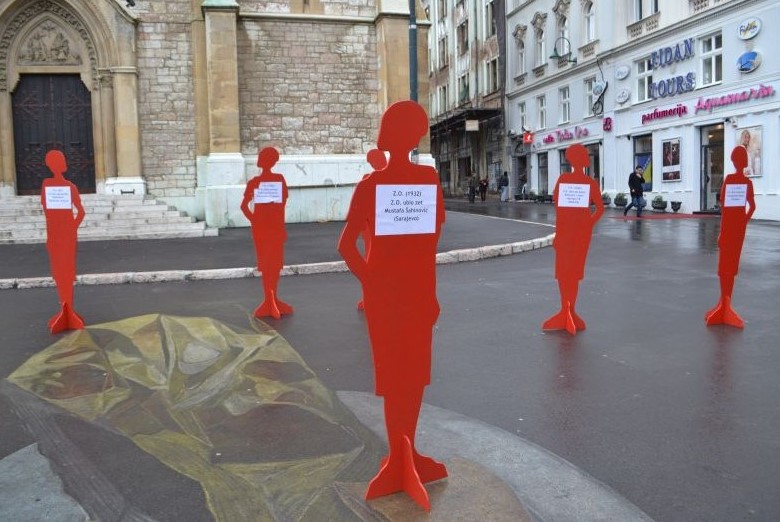 Project assistant Sabina Lizde shared this fact when she recently spoke to Balkan Diskurs about the importance of the organization's position in BiH society. 
Sabina has been working at CURE for three years, but her involvement goes back to her time as a volunteer. Her activism in feminist affairs grew out of her own past experience with domestic violence and the voice that CURE gave her to empower other women like her. At an educational camp for young women organized by CURE several years ago, she was able to learn more about her experience in a judgment-free space created to bring women together. 
"I started volunteering for CURE Foundation where I actually discovered that I was a victim of domestic relationship violence," she said. "That motivated me to get more engaged in these activities. That led to my volunteering here, which led to my work after one year of volunteering." She added that as a volunteer, she dealt with gender-based violence and that was the main reason why she wanted to become part of the team. 
CURE was founded with a simple goal in mind: to create a space for women in BiH to gather and speak on the issues that directly affect them. CURE stepped up to fill in the gaps in a postwar BiH society which was plagued by gender-based and sexual violence both during and after the war. The founding of the organization was also humble: a small group of just six women with a vision, working to build a truly grassroots foundation.
"They said, 'Okay, we need some place where women can hang out, where women can talk, where women can build something to fight against the norms we have today,'" Sabina recalled.
But this was not intended to be a support group; it was just a place for women to be themselves with other women, find respect for their voices and ideas, and talk freely about the issues that matter most to them.
The gaps filled by CURE, according to Sabina, were both societal and administrative. "There was only one political party for women after the war, and that one does not exist anymore. There was nothing informal or non-governmental like this, so […] little by little, that small group of women turned into 20 women, 50 women, 60 women, and now we are part of Zenska Mreza [Women's Network]." Sabina described Zenska Mreza as a larger network of almost all the women's organizations in BiH supporting each other's missions and visions.
Although CURE comes from humble roots, it was not alone in its early history. Women in Black, a Serbian feminist and antiwar organization founded in 1991, also worked in BiH and elsewhere across the Balkans to uncover the devastating truth about rape and forced pregnancies during the Bosnian War.
"In fact, one of the co-creators of CURE was, and still is, a member of [Women in Black], so they played a crucial role in the creation of CURE," Sabina said.
Women in Black worked to help Bosnian women find their own voice and take back their personal agency in spite of the history of violence against them. Their investigative work became one of the primary sources of information for Bosnian women to learn about what happened to them and to other women across the country.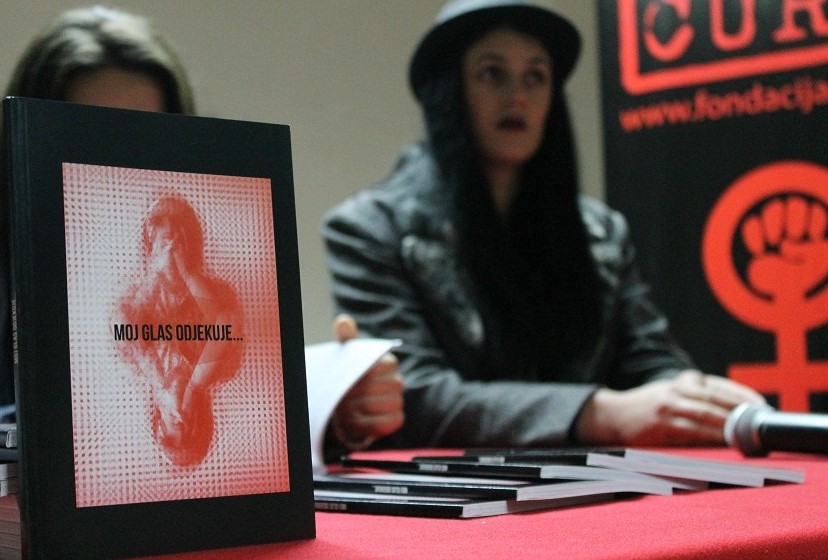 Sabina emphasized that CURE does not want to cast the survivors of domestic violence and rape as perpetual victims. Rather, their main objectives are to share women's stories of survival during the war, as well as to create new hope for Bosnian women today to survive and thrive after victimization. In the last three decades, Bosnian women have taken a stand for their own destiny and, thanks to the work of CURE and other women's organizations in the region, they have decided to rewrite their narrative. 
"We do not want to be remembered by the crimes that were done in the war," she proclaimed. "We want to create another picture of women from Bosnia… we do not want to let those crimes define us."
CURE's mission is highly localized to address the needs of Bosnian women, and so Sabina was unable to share much about the organization's stance on the reversal of Roe v. Wade in the United States. Likewise, CURE was not directly affected by the reinstatement of the global gag rule in 2017 to limit the open discussion of abortion as a reproductive healthcare option in nations receiving US financial support (BiH has been a major beneficiary of US financial aid since the Dayton Agreement ended the Bosnian War in 1995). 
Sabina said, "We were not that familiar [with the gag order], especially younger generations. We generally aren't affected that much by any decisions made in the US because we have our own set of rules and beliefs." She later added, "As a group, the work of CURE Foundation was not affected, because we have too many problems in our own country."
Nevertheless, Sabina empathized with the connected struggles of feminist activists all across the world who face common challenges in their fight for rights to their own autonomy – whether it's reclaiming their voice, fighting for access to reproductive healthcare, or healing after rape or relationship violence. This is one of the many social issues that knows no international borders, even in 2022. "We are always sending messages of support for everyone, to every kind of movement that we see happening on a global scale."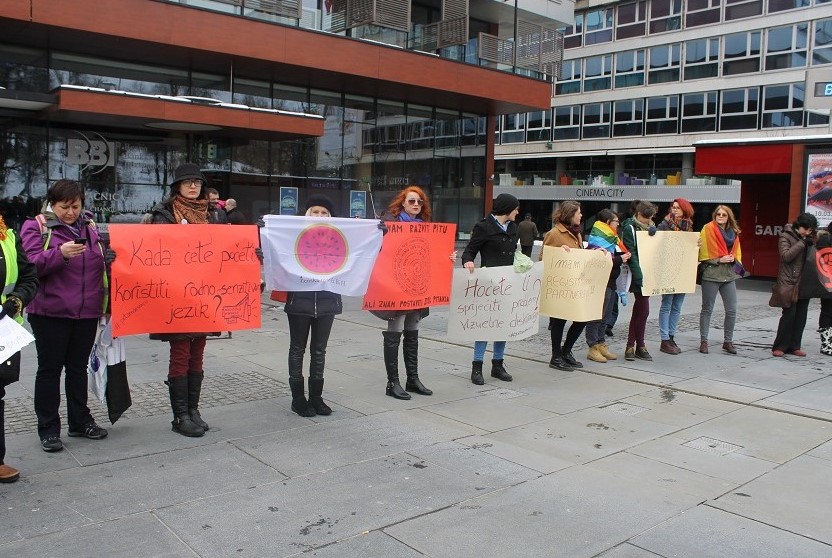 Sabina ended the discussion with a powerful message of support: "We know how it is to struggle, especially against the government and especially for your own basic human rights, for your own rights in the healthcare system. This was the last straw that has to fall on the backs of women, and it really makes us sad that it's like that. We know that there will be some changes because women will not be silent. We're sad that we have to witness these things in 2022, but we're sure that women in the US will not stop fighting, no matter how many times the fight gets hard. At one point, you ask yourself, 'Is this worth it? Fighting for this, for that – but then you know that when the moment comes, you will not give up fighting because you have to keep pushing and you have to keep fighting for what's yours."
"The strength is within us," Sabina concluded. "We are very powerful creatures, and we can do anything we want to do."