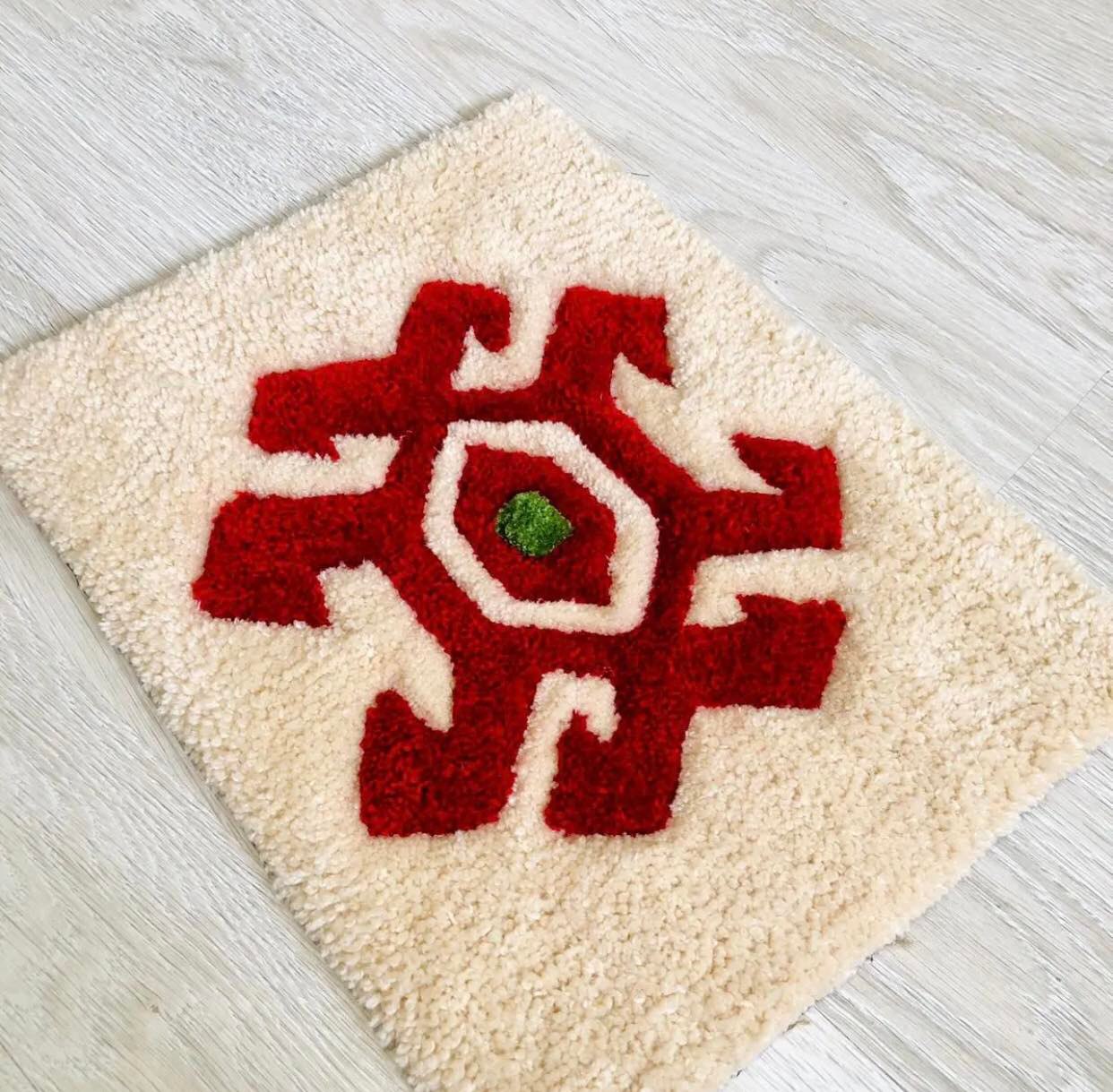 Twenty-eight-year-old Emir Avdić from Dubrava, near Tuzla, replaced ladles, pots, knives, and pans with wool, a tufting gun, and canvas.
While most of his peers are searching for happiness far from Bosnia and Herzegovina, he decided to stay and nurture one Bosnian-Herzegovinian tradition to the best of his ability. He transfers his imagination, the wishes of customers, as well as traditional Bosnian-Herzegovinian motifs onto carpets in a modern way, for which he is recognized not only in Bosnia and Herzegovina but also outside its borders.
When making carpets, he uses a modern method of tufting which involves pressing wool onto canvas with a tool such as a tufting gun.  Avdić discovered this method on the internet and mastered the stops through social media and online research. The unavailability of materials was his biggest obstacle. It took him a year to buy the necessary materials and start making carpets.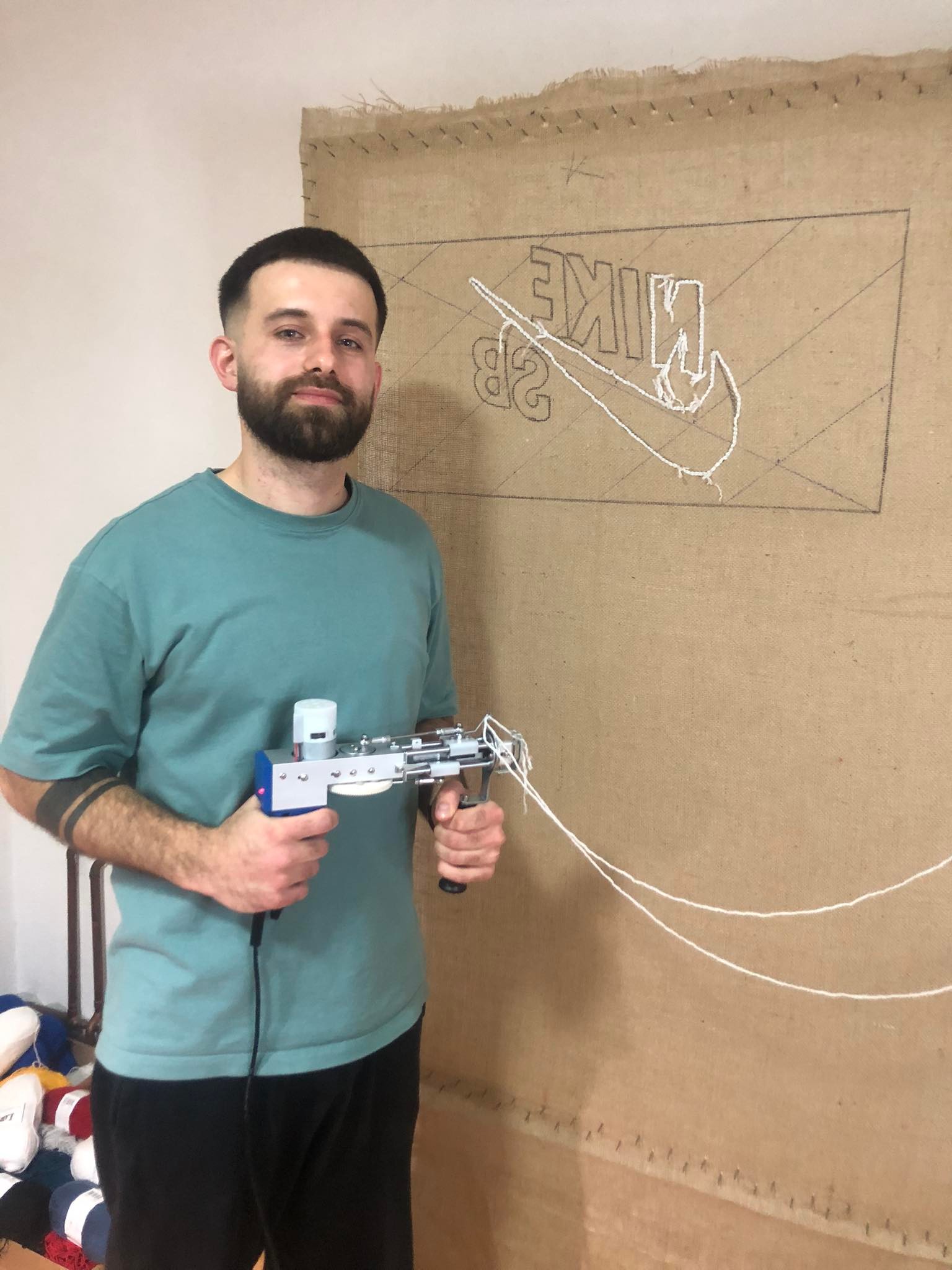 "People from Bosnia are known to have been engaged in handicrafts since ancient times. For this reason, there is a large selection of colored wool in Bosnia and Herzegovina. However, something I couldn't find here and could only buy online was a tufting gun," Avdić said.
Making carpets requires not only wool and a tufting gun but also the right canvas. Avdić bought jute canvas, which is readily available in Bosnia and Herzegovina. In addition to the tufting gun that imprints the wool, he noted that he also uses a projector to transfer certain illustrations onto the previously stretched canvas.
"I copy the illustration onto the stretched canvas and calculate the dimensions that are needed. After that, I draw the wool into the tufting gun and trace the canvas with the wool, that is, I transfer the wool to the canvas," explained Avdić. 
After transferring the wool to the canvas, he cuts the carpet and affixes the backing with glue. Avdić said that it takes about seven days to make one carpet. 
The combination of modern and old crafting actually awakened his desire to start making carpets. The first order was a carpet in the shape of a cat, and as he states, he wants to weave Bosnian tradition through this modern way.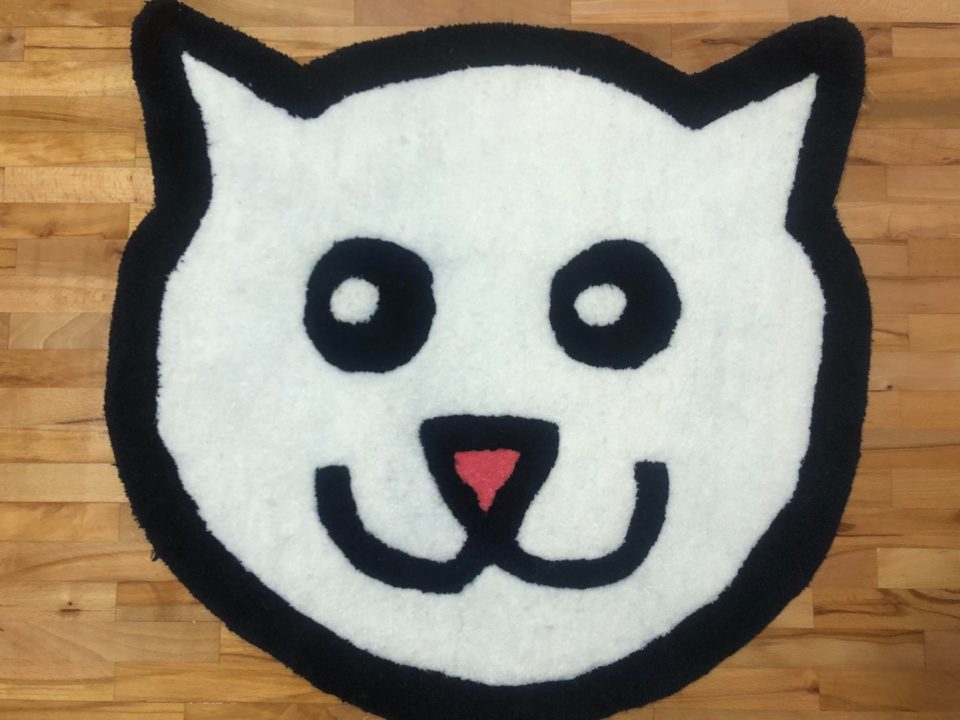 "I know how much making carpets keeps tradition alive. Knowing how our grandmothers and great-grandmothers attached great importance to the handcrafting of all household items, especially Bosnian carpets [ćilim], I realized that in this way, I can also make carpets that will have ćilim motifs," explained Avdić.
His efforts have been recognized by many, and he receives orders for his carpets from many European countries.
"People mostly order some motifs from TV shows, movies, famous brands. Regardless of the orders, I plan to make several series of carpets that I will offer to customers," added Avdić. 
Staying in Bosnia and Herzegovina and starting a business is a huge risk, but this twenty-eight-year-old is aware that there is no progress without risk. 
"I could have left the country, but I'm aware of everything that comes with entering into something new. In fact, the desire to start something of my own prevailed," Avdić pointed out.
This positive story shows that there is no lack of ideas and talented people in Bosnia and Herzegovina, proving that with effort and will, it is possible to succeed here and be recognized not only in the country, but also outside its borders.  
This article is part of a series of texts within the #EmployMe project of the Post-Conflict Research Center and Balkan Diskurs. The series aims to raise awareness about the problems that young people face in the field of education and employment in BiH and highlight some good practices in battling these obstacles. This series is part of the "Youth Retention Program in BiH – Opšta Mobilizacija," implemented by the Nešto Više Association and PRONI Center for Youth Development, with support from the Delegation of the European Union to BiH.